Fancy and One-of-a-King Travel Experiences You Need to Try
Are you looking for unique trips abroad? Or perhaps just browsing through high-end places you want to check out and save for? You might have some major case of travel envy with these luxurious destinations! If you have enough investments, cut yourself some slack and splurge on rest and relaxation with style. Consider these ideas on your next holiday with the people you love!
1.Origami Meets Augmented Reality
If you're one who enjoys the bizarre and adventurous, try booking a trip to Japan. Windows to Japan has got you covered as they collaborate with travel advisors. This trip will truly make you indulge in the rich culture, cuisine, and art in the Land of the Rising Sun. Travelers will enjoy the perfect balance of modern and traditional that Japan brings. The travel company offers services that can educate guests about Japanese craftsmanship through the popular art of origami from a brood that has been perfecting the craft for over more than a century. What makes this deal even cooler is that guests can upload their masterpieces into an augmented reality app where they can post it for other people to check out. We can credit Japan for being awesome at coming up with the best gimmicks for tourists!
2.Fine Dining and Kayaking in Patagonia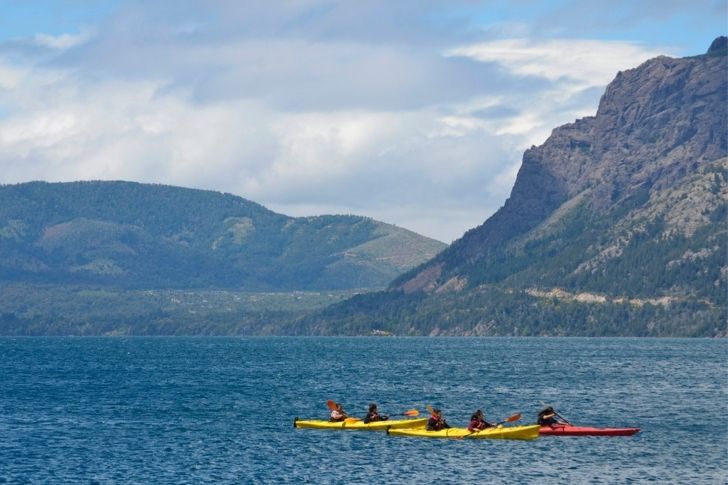 Emmanuel Burgio used to be an investment banker who is passionate about Latin America and the Mediterranean. Burgio is French, while his wife is Argentinian. One day, the pair set off on an intimate trip arranged by Blue Parallel. The trip allowed guests to kayak in Patagonia on a private island. Visitors here can also enjoy sumptuous meals prepared by a world-renowned chef. As a cherry on top of the grand package, guests can also indulge in some world-class pampering. To a certain degree, this is a trip that integrates luxury and adventure together.
3.Be a VIP in an Australian Odyssey
Emirates One&Only Wolgan Valley picks up guests from the airport in not just a car, but an actual helicopter! A thirty-minute trip will take you to a quiet location on the Great Dividing Range in the center of Wollemi National Park and the Gardens of Stone National Park. Geographically, the area is situated in the Greater Blue Mountains, which is given credit as a world heritage site. The huge Wolgan Villa will provide guests with a lot of room to rest and shake off from a day of horseback riding, bird watching, and biking. Here, guests can also marvel at a quiet campfire under the heavens. A great way to cap off the day here is to also relax in their famous spa. If you're the adventurous and nature-loving type, however, don't worry because plenty of wildlife can be seen around the vicinity.
4.Luxury Stay at French Polynesia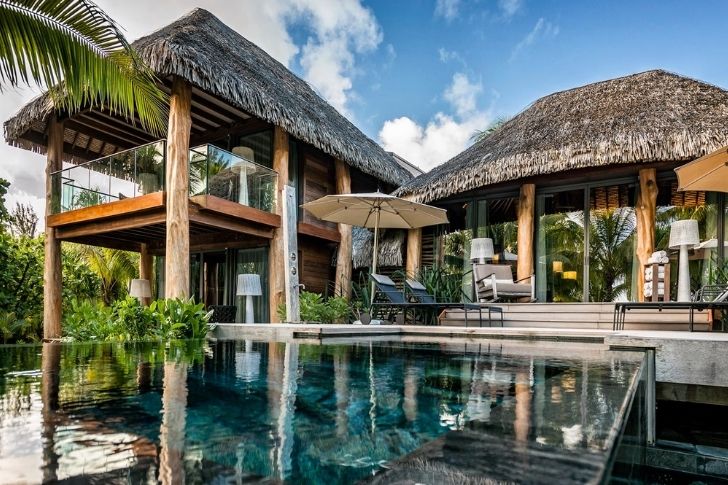 Do you want to stay at a place where a legend used to live? Then, head on to The Brando in French Polynesia! Many buffs will surely be delighted to find out that Hollywood legend Marlo Brando used to live at the residence now aptly named after the said star.
The Brando abode promises a whole new degree of luxury for eager guests. The residence even has rooms for personal chefs and nannies! A luxury stay isn't complete without a world-class spa experience, which The Brando offers. Be warned, though, that staying here one night will set you back with a whopping fifteen thousand euros per night.
5.Tornado Chasing in a Fancy RV
Are you in for a jam-packed ride? Travel advisor Excursionist offers clients backstage passes to rub shoulders with the Hamilton cast. They also provide corporate headquarters tours in major companies like Facebook and Google. If you're more history buff than a Broadway fan or computer geek, Excursionist can also give you a closer look at the Supreme Court and a grand camping experience in National Park. If these things do not suit your taste, worry not because one business magnate even had enough investment to go tornado chasing in a swanky RV along with a consultant for the tornado-centered film Twister. That's how versatile Excursionist is!
6.Shining Bright While Traveling in Los Angeles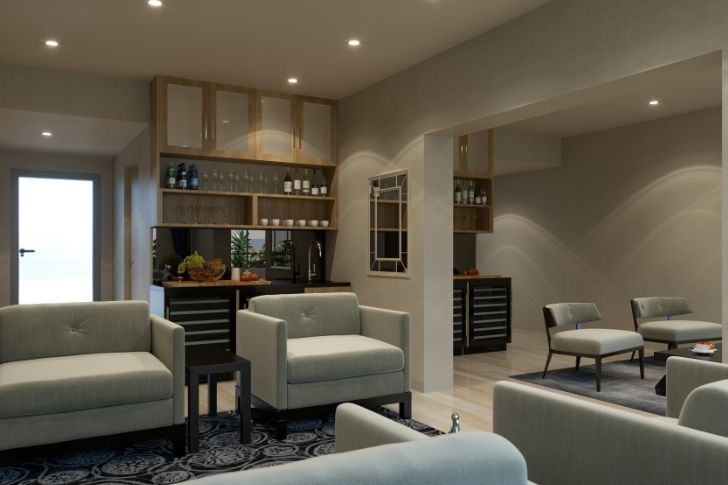 There are A-listers who opt to keep things on the down-low while traveling. They would avoid going to an average airline terminal located in Los Angeles International Airport. Instead, these paparazzi favorites would rather avail themselves of services from the Private Suite.
The Private Suite is given credit as a compound built for VIPs found on the LAX's south side. Upon entering, VIP guests can enjoy their own room, complete with a toilet and shower, as well as comfy lounge areas. The Private Suite also has a bar and massage services for clients who need an extra degree of relaxation. When you need help, additional assistance is only one call away since staff will be readily available. When it's finally time to ride on the plane, VIPs will then be escorted privately to hop on the flight with zero hassle.
7.Private Estate in Lake Como
Villa Pliniana has been serving luxury for numerous centuries now. The deluxe destination is situated right behind a steep mountain's base and offers a mesmerizing view of the famous Lake Como.
To a certain degree, dining in this private resort would be a dream come true since the food here is prepared by Michelin star cooks. This destination is a great place to enjoy intimate getaways together with a close-knit set of friends. If you are in need of some serious downtime away from the city's hustle and bustle, then this villa is the place to be.