Kardashian Vacation Price Tags
Vacationing like a Kardashian comes with a hefty price tag since this famous brood is known for really going all out with their super luxurious lifestyle choices and travel investments. Yachts, private homes, and exclusive retreats are pretty much a norm for this ultra rich family. This is a deep dive into the cost of vacationing like a Kardashian, describing their modes of transportation and their expensive destinations.
1.How They Travel
Reports have surfaced that power couple Kim and Kanye took a vacation as they traveled by booking a private double-decker Boeing 747. The media mogul showed her sheer excitement as she hopped on the glamorous jet. To operate this massive jet, a whopping two hundred thousand dollars has to be ready on an hourly basis. This was definitely not the usual private jet the Kardashians are usually seen in as they usually book smaller jets. The massive jet can seat up to over six hundred people. It also has swanky bathrooms, bedrooms, an office, and a dining area. The investments in booking this flight must take a fortune. This mode of transportation is considered to be over the top and extravagant for most aviation consultants but it's not really a big deal when you're wealthy and famous.
2.Trip to Punta Milta, Mexico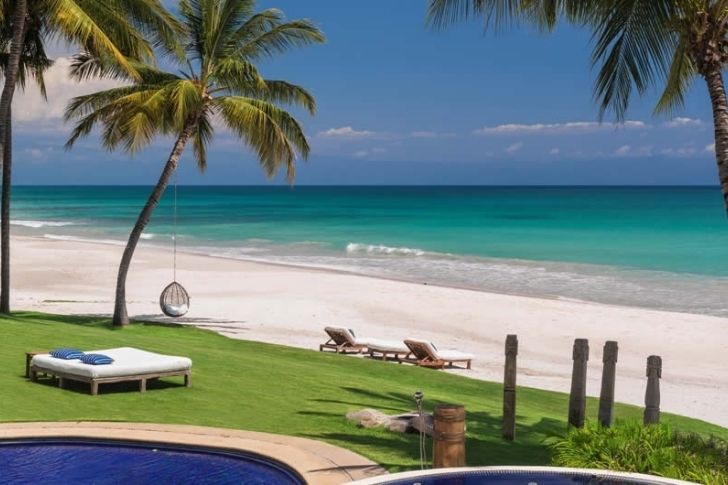 Kourtney Kardashian decided to invite her sister, Kim and their close set of friends to a trip to Casa Aramara which is a private estate located on the beachside. The estate offers lush, white sand beaches and sumptuous luxury meals together with some gorgeous amenities that make up for some sweet down time. Reservation rates at Casa Aramara have a price range of thirteen thousand to thirty five thousand dollars a night. The estate ensures guests with quality assistance through the staff who are on-call anytime. The villas in Casa Aramara have a jacuzzi, a couple of heated pools, and even a DJ ready to put more electricity for a lively night out. The vibe of this place is totally worth coming back for and it's no wonder the Kardashians decided to stay here. This place is truly a piece of paradise on earth.
3.Bora-Bora
Seasoned travelers know how amazing Bora Bora is. The Kardashian-Jenner clan did not miss out on that memo when they rented out presidential villas that were reportedly worth around $5,000 a night when they stayed at the Conrad Bora Bora Nui Resort and Spa. The villas they picked out had a private deck and pool which allowed them to also have a 360-degree view of the glimmering ocean. This destination is truly heaven on earth especially for those who want to enjoy some alone time. The secluded nature of the resort is a great place for an ultra famous family like the Kardashians. Taking a dip in the pristine, blue waters and savoring the light from the sun are what makes this destination a worthwhile experience especially for celebrities like the Kardashians.
4.Tucson, Arizona
Going on mountain retreats seems to be a pastime for the famous Kardashians. Tucson, Arizona seems to be a go-to spot for them. It has been reported that Kourtney spends an ample amount of time relaxing at Miraval Resort and Spa which is given credit for its exclusivity. Rest and relaxation is of utmost importance for this Kardashian destination. A lot of activities related to wellness are being done here. Kourtney raved about how energizing spending time at Miraval is. The gorgeous scenery is also great for those who want some rejuvenation. Booking a room will set you back at $1,000 a night. The place also offers a luxurious wellness spa and private villas. Famous folks will surely enjoy the serenity and privacy this play has. It's a great place to have some privacy. On top of that, the resort gives out complimentary fitness classes, lectures, and wellness-centered activities.
5.Amangiri, Utah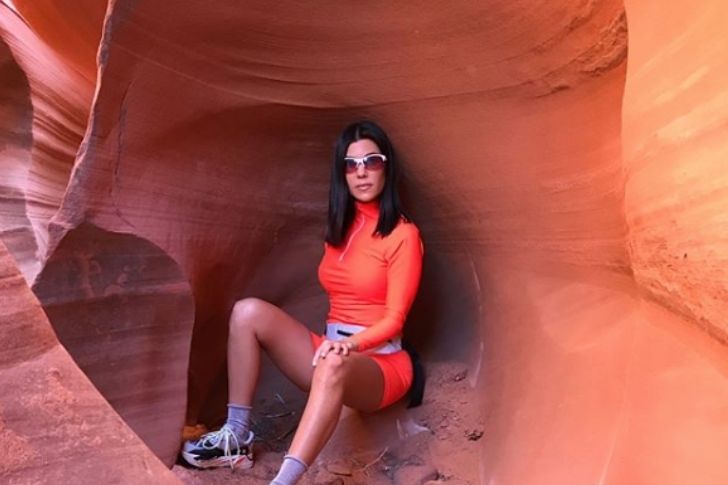 Kourtney Kardashian found another relaxing, swoon-worthy spot when she longed around at Utah's Amangiri mountain resort. The suite she booked had a price range of around $1,800 to $3,700 a night. The place offers wonderful views of the desert. It also has its own sun deck, swimming pool, and fire pit. Kourtney surely had a great time unwinding at Amngiri's bar area while enjoying the secluded sky terrace. It seems like electricity is all over the air with the resort's breathtaking mountain views. The desert grounds and secluded atmosphere can be likened to a dystopian futuristic setting which makes it worth every penny. The sights and sounds in the area are already golden experiences.
6.Kylie's Birthday Bash in Italy
The youngest of the clan paid no expense when she decided to throw her birthday party in the ultra luxurious and picturesque Portofino, Italy. On average, the value of renting a yacht in this pristine place is about $50,000 weekly. Luxury boats seem to be a common scene for a Kardashian-Jenner holiday. During Kylie's birthday getaway, Kylie and her guests were spotted relaxing and having fun on one of the luxury boats which have a charter price of over a thousand bucks.