Keep Up With a Kardashian Vacation
The Kardashian-Jenner family are known for their expensive taste in clothes, makeup, investments, and cars. Travel is definitely no exception for this rich bunch. Their travel experiences as a family have been featured numerous times in their hit reality TV show. This brood really loves traveling to the most magnificent spots in the world. Globetrotters and fans of the show will be inspired by this luxurious list of holiday destinations the Kardashian-Jenner family spent time in.
1.Costa Rica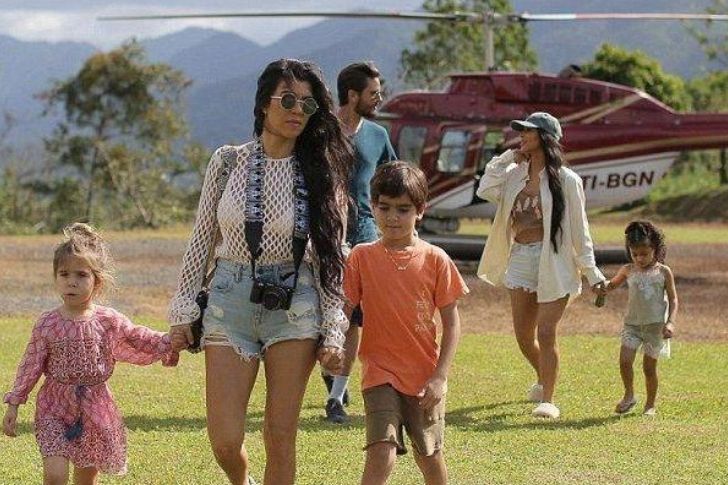 The Jenner-Kardashian clan shared some photos when they were out and about in the beautiful island of Costa Rica. This destination has something for everyone which is why they had their adorable kids in tow. The getaway is known for its exciting activities such as canyoning, zip lining, and river rafting. Animal lovers will also find delight in knowing that Costa Rica also has some diverse wildlife like turtles, sloths, and majestic macaws. The beautiful country is home to one of the world's most stunning beaches, rainforests, and river valleys. This place has easily become a favorite among the rich and famous since it is also sprawling with bars, swanky hotels, and restaurants. It has been reported that the famous family booked a pricey private home during their stay. Safe to say, that this bunch really put serious investments for their vacation time.
2.Italy
The family is also known for popping in and out of Italy a lot. The country boasts a rich offering of cities filled with electricity and the casual experience country life gives.  The country has over four hundred islands so there's a reason why the Kardashians enjoy putting travel investments for this place. The country is also a haven where one can enjoy the best dining experience. It's easy to spot the freshest ingredients here. Vegetables and herbs are enjoyed in every dish. Tourists also enjoy going sightseeing around the area which is truly a feast for the eyes. Kourtney Kardashian was even spotted going on a fun walk on the streets with her kids, Reign and Penelope.
3.Japan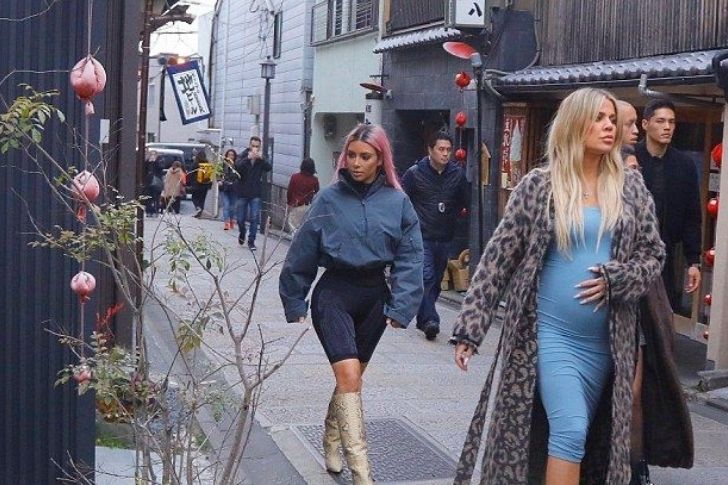 Sisters Kim, Kourtney, and Khloe once booked a fun trip to Japan. The trio posed for cute pictures in famous tourist spots. They stayed in Tokyo's Shangri-La Hotel. Their room offered them amazing views of the buzzing metropolis. Upon their arrival, the sisters headed out to Gonpachi, a sushi and sashimi restaurant that is given credit for being a shooting location for Quentin Tarantino's Kill Bill. They enjoyed dining in Two Rooms and Sky Restaurant 634. Kim, Kourtney, and Khloe gave in to their inner sweet tooths at Kawaii Monster Cafe where they had some delicious ice cream sundaes. A Kardashian trip wouldn't be complete without paying a visit to the local fashion hotspots. For this trip, the sisters visited Solakzade Eyewear & Jewelry, Rag Tag, Harajuku Chicago.
4.Paris
Paris is given credit as one of the go-to vacation destinations for the rich and famous. Kim Kardashian was so in love with the city of lights, she decided to make it a venue for her bachelorette bash together with her nearest and dearest friends. The group dined at the Costes Hotel and then enjoyed the city's electricity at night. They posed for some photos at the iconic pyramid in Louvre. The bachelorette party also enjoyed the view of Eiffel Tower.
5.Greece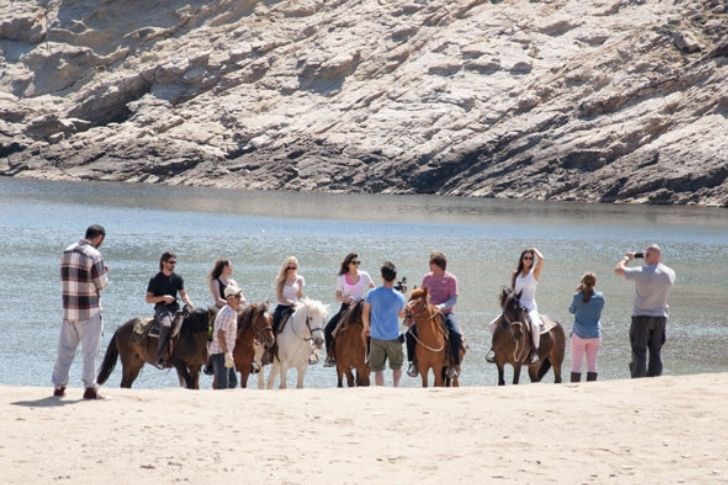 Greece is the quintessential vacation spot for travel lovers. Surely, the Kardashian-Jenner brood made sure to not miss out on all the hype. This majestic destination was where they basked in the sun while lounging around their expensive villa. The views in this country are ethereal. The family enjoyed dipping inside the jacuzzi . Their cabins came with an al fresco bar and barbeque which is a perfect combo for some relaxing family time.  They booked helicopter trips while exploring the sights and sounds of the island. The group even went around the beach while horseback riding which took the turn to an interesting degree.