Swoon-Worthy Celebrity Honeymoon Destinations
With all the frenzies and hullabaloos that come along with wedding preparations, it's ideal for a couple to take a breather and enjoy each other's company as newlyweds. Planning wedding ceremonies can really take a toll on someone's peace of mind. The financial and emotional investments that go along with preparing for the big day can take up a lot of headspace. Celebrities are not immune to this fact— they're just like us in that regard.
They also fall in love and decide to tie the knot, but unlike us, they have enough money to spare to pay for extravagant shindigs. If that's not an issue for you and you want to take your wedding to the next level, then this list is a great place to draw star status inspiration from.
1.Chrissy Teigen and John Legend in Italy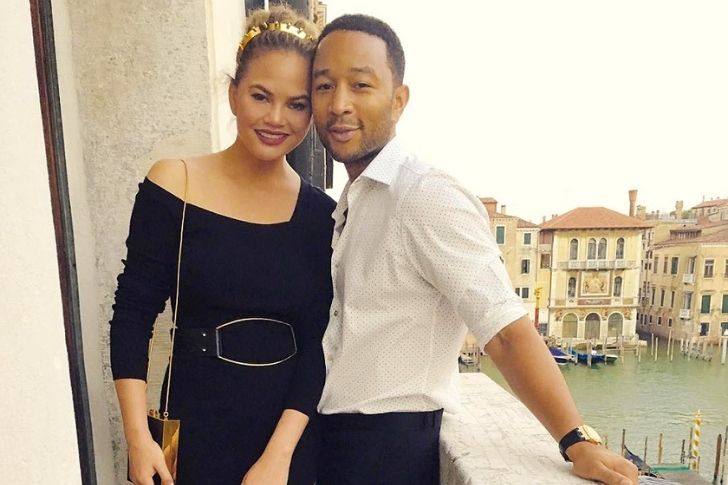 Take it from Chrissy Teigen and John Legend. The degree of cuteness this couple has is immeasurable. After their wedding in Italy, the crooner and model spent their days lounging around Portofino. Chrissy even shared a shot of them via Instagram, where she looked stunning in a swimsuit. The pair really packed on the PDA while relaxing in the luxurious Italian region. They were even spotted kissing in one of their romantic dinners! The newly-weds did look smitten and loved-up while they were on holiday. The two even went swimming in a private pool that had a great view of the gorgeous mountains and picturesque lake! A celebrity honeymoon doesn't get any better than this.
2.Carrie Underwood and Mike Fisher touched down in Tahiti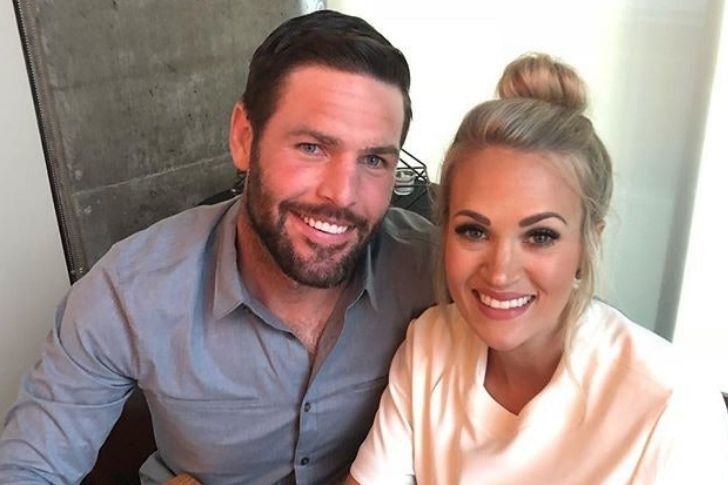 Country singer Carrie Underwood and hockey star Mike Fisher shared their vows in Georgia back in 2010. Not too long after, the two flew to Tahiti to enjoy their first few days as man and wife. Reliable sources say that the pair were spotted lounging around and snorkeling in the beautiful French Polynesian vacation hub. The newlyweds even spent some quality alone time on their deck. The couple can credit Tahiti's gorgeous sights and sounds for making their honeymoon definitely one for the books.
3.Kanye West and Kim Kardashian in Ireland
Kanye West and Kim Kardashian held their extravagant wedding ceremony in Florence, Italy. The two opted for a quiet holiday destination where they can enjoy some privacy, and it seemed like the Republic of Ireland was the place to be. The lovesick Mr. and Mrs. spent their honeymoon at the swanky Munster estate. Being the high-profile couple that they are, some bodyguards and assistants toted along with them.
4.Nikki Reed and Ian Somerhalder's two island getaways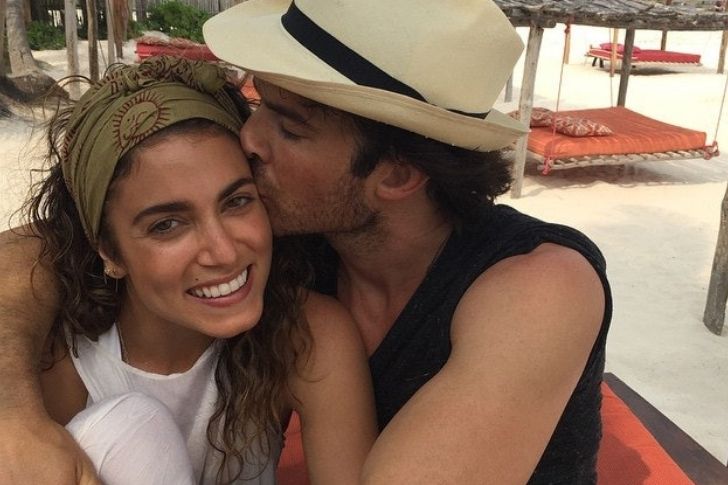 Twilight star Nikki Reed and Vampire Diaries hunk Ian Somerhalder tied the knot back in 2015 and enjoyed two romantic getaways. Their first destination was in Tulum, Mexico, while the couple continued their lovely holiday in Rio de Janeiro, Brazil. Nikki even shared a blissed-out post for fans on Instagram that featured the pair sharing a sweet smooch. We can credit this couple for making us aspire to have getaways on our future honeymoons. Undoubtedly, two islands will also mean twice the fun!
5.Dwyane Wade and Gabrielle Union go island-hopping
Another honeymoon goal was achieved by basketball star Dwyane Wade and gorgeous actress Gabrielle Union. The newlyweds started their romantic holiday in the Maldives. Then, they went on to frolic in Tanzania, where the couple enjoyed the mesmerizing experience of the safari. Wade and Union capped off their romantic getaway in beautiful Seychelles. The actress even posted some pictures from their exotic adventure on Instagram. Surely, fans can credit the couple for giving them an opportunity to see the island views.
6.Sofia Vergara and Joe Manganiello in Turks and Caicos
The gorgeous celebrity couple Joe Manganiello and Sofia Vergara have been spotted enjoying a glamorous time in the whimsical Turks and Caicos for a long while after getting hitched. The Mr. and Mrs. spent their vacation at a posh island resort called Parrot Cay. In order to make the experience as safe as their home security, the couple booked a private villa for themselves. Fans were in for a treat since the new bride posted pictures from the glistening coastline and sparkling crystal blue waters of the exclusive Caribbean destination.
7.Lyndsy Fonseca and Noah Bean jetted off to Portugal
Soap opera fans will swoon over the Nikita co-stars Lyndsy Fonseca and Noah Bean's honeymoon itinerary. The cute couple documented their romantic getaway to Portugal on Instagram. There, they took a dip in the ocean, went dolphin watching, spent time with adorable goats, and took a tour of the luxurious vineyards. This was definitely a great way to kickoff off a fantastic union. Celebrating love in style is what this couple knows to an awesome degree.
8.Evan Ross and Ashlee Simpson relaxed on an island in Southeast Asia
Following their stunning wedding ceremony in Greenwich, Connecticut, musicians Evan Ross and Ashlee Simpson went straight to Bali, where they enjoyed some time enjoying the tropical paradise. During the trip, Simpson donned a stunning red swimsuit along with an adorable straw hat. Her husband, on the other hand, decided to go shirtless, showing his extensive tattoo collection while wearing a pair of swimming trunks. Evan was clearly smitten with his new wife as he started taking snaps of her while on vacation. This musical pair seems to have a deep emotional investment for each other, as all partners should.