Where to Find Stars on Vacation
Celebrities also want some quality down time away from the glitz and glamour show business usually provides. Spotting these stars seems to be a favorable hobby for tourists. Snapping a photo together with your favorite famous personality is already a souvenir in itself. These destinations do come at a hefty price tag but the sights and sounds are all worth it. Paying a visit to these awesome places is all worth the investments. Taking quality time alone is great for celebrities who want to unwind and enjoy the fruits of their hard-earned labor.
1.Saint Tropez, France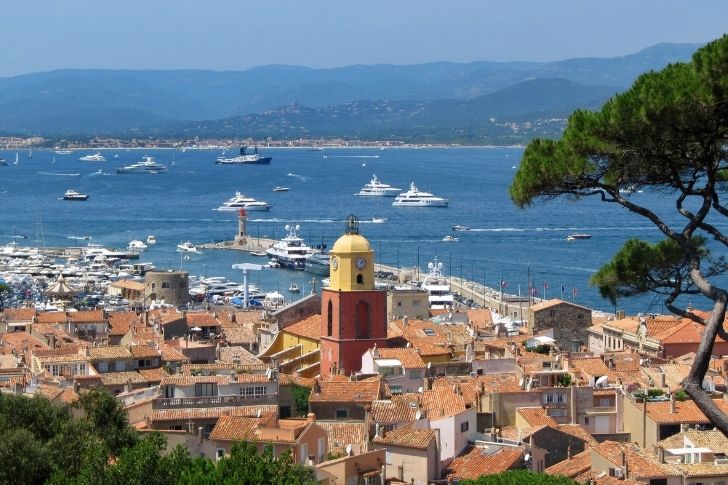 Saint Tropez is given credit for being the home of one of the world's most astonishing beaches. Its landscapes will surely bring you to a state of bliss. Celebrity power couple Jay Z and Beyoncé have been seen lounging around the popular beaches. Even the famous British pair Victoria Beckham and David Beckham paid a visit to the relaxing oasis. If you really want to spot a famous personality then head out to the Cote d'Azur seaport where you will surely rub shoulders with one. If you want to have a night full of electricity then Club 55 is a great place to enjoy a luxurious beachy night out.
2.Sydney, Australia
Many celebrities are known to reside in Sydney, Australia. Famous tourists frequent the sailing and surfing destination. Bondi Beach which is located in beautiful Sydney is deemed as one of the top go-to places for Hollywood stars like Hugh Jackman and Leonardo DiCaprio. The city is also given credit for its stellar vacation hubs like the Park Hyatt in the Rocks and the InterContinental Hotel.
3.Los Cabos, Mexico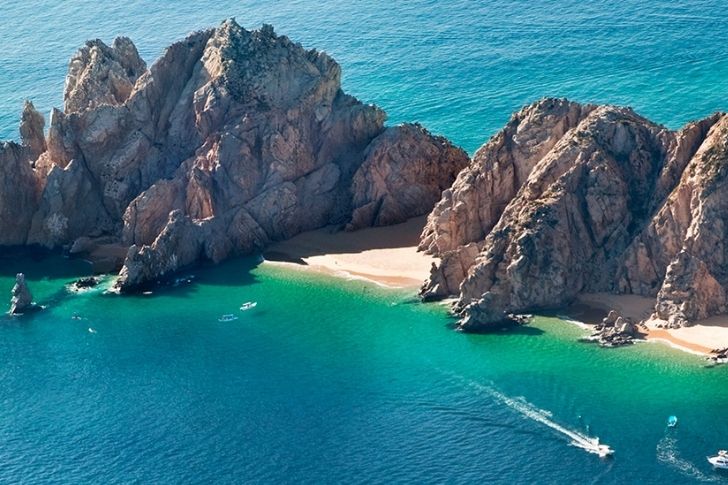 Even when you're not too keen on spending too much, a destination like Los Cabos is still a pretty smart choice. Spring breakers are known to be loyal guests in this exotic paradise yet Los Cabos is also given credit for being a safe haven for some rest and relaxation for some famous patrons. The One&Only Palmilla is a seaside hotel that has received rave reviews from celebrities. Esperanza Resort's private beach is also a favorite among the rich and famous.
4.Rio De Janeiro, Brazil
Ipanema Beach is praised as among the most loved hangouts for the rich and famous. The tropical paradise is located in Rio de Janeiro which has also been a venue for major events like the Summer Olympics, World Cup, and the iconic Carnival. Among the famous folks who are big fans of this vacation destination are Gerard Butler, Penelope Cruz, Javier Bardem, and Madonna. The Hotel Fasano is also a great place for celebrities to spend the night. To enjoy the city's electricity , famous folks usually stop by the Belmond Copacabana Palace.
5.Miami, Florida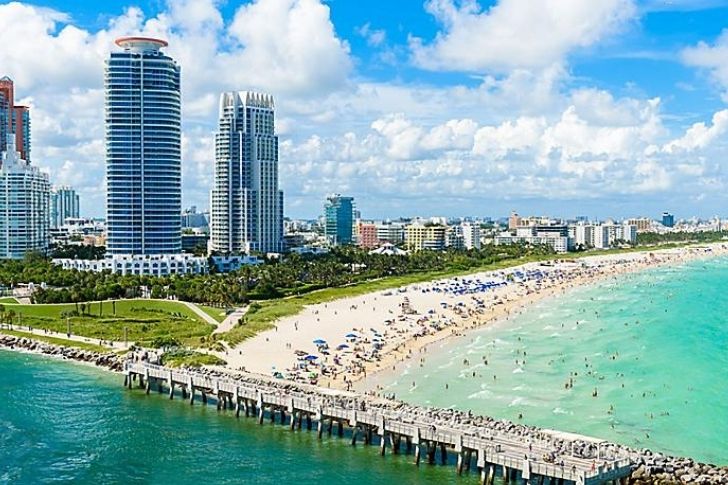 The coolest celebrities are often spotted vacationing in the famous South Beach situated in the relaxing Miami. Arianny Celeste and Adrien Grenier were both seen soaking up some sun on the shores of the famous vacation spot. You can also see some famous folks enjoying the electricity the city brings in party places like Mansion, The Rose Bar, and Skybar. Guided tours are also there to entertain visitors on entertaining boat rides to go around the grand estates of the world's famous and rich.
6.Barts, French West Indies
St. Barts is located along the lush coastlines of the Caribbean islands. This paradise is also given credit for being a favorite among famous vacationers. Shoppers will find delight in the high-end offerings the shopping stations have. Visitors of the area can lounge on yachts, and enjoy the white and pristine powdery beaches. The night here also buzzes with so much electricity. Famous personalities who have enjoyed this dream destination's splendor are Usher, Gwen Stefani, Lindsay Lohan, and Derek Jeter.
7.Mallorca, Spain
If you're into some serious classy vacationing, Mallorca is a great place to be in. This vacation spot is found in the vibrant country of Spain. This destination's laid-back vibe is a place where most posh people go to. Celebrity couple Catherine Zeta Jones and Michael Douglas even built a home here. Lifestyle influencer and actress Gwyneth Paltrow also considers this place as among her absolute favorites. Spots like Puerto Portals, Wellies Restaurant, and Es Trenc Beach are also places where some people report celeb sightings. This place is given credit for being heaven on earth for the rich and famous.
8.Lake Como, Italy
Hollywood star George Clooney is one of the most popular fans of the gorgeous Lake Como. The actor even has his own villa in this Italian paradise. This swanky property consists of numerous rooms which makes it a great place to entertain his pals to lounge around and savor the relaxing energy this place gives off. Not only is it a restorative place but it is also a sport full of electricity where guests can party the night away. Lake Como's Villa d'Este is also a favorite among famous celebrities like Bette Midler, Arnold Swarzenneger, and Sylvester Stallone because it gives these famous people some private alone time.