You Won't Believe These Outrageous Celebrity Receipts!
Simply looking at a receipt can make your eyes twitch, but for celebrities, it seems like they can be a little more courageous with their spending habits. Of course, maxing out credit cards and blowing wads of cash is not a concern for them. The rest of us, however, can only dream.
These are some of the wackiest celebrity receipts that will simply astound you!
1.Beyoncé in Nando's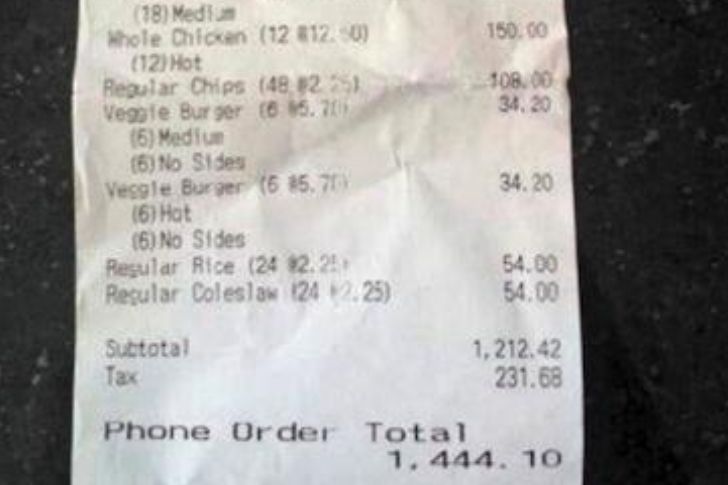 Pop diva Beyoncé and her husband Jay-Z are fearless when it comes to shelling out money. The power couple proved that they had enough money in the bank when Bey ordered a ton of the famous Nando's for her team. After a performance, the recording artist felt a bit hungry and ended up getting a massive bill worth over a thousand pounds. The bill included over forty servings of chips, over twenty tubs of coleslaw, more than forty whole chickens, and over fifty platters of chicken wings!
2.Justin Bieber's Cinema Snacks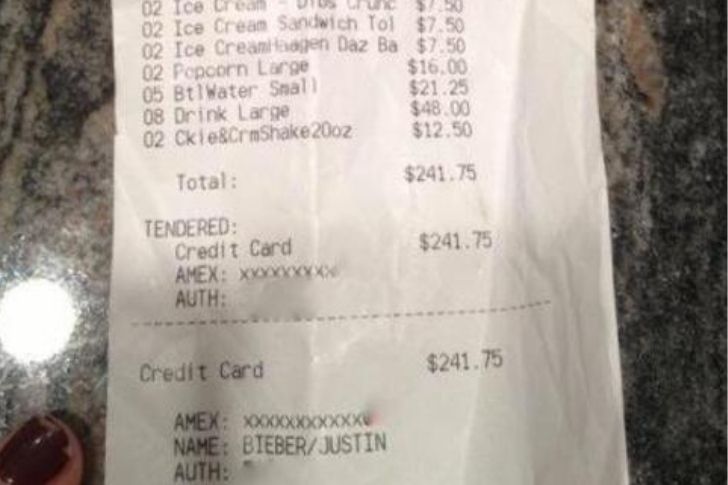 Going to the movies sometimes requires some good snacking. Often, paying more than fifty bucks for bottled water sounds quite daunting already. Everybody knows cinema treats come with a hefty price point, so it's no wonder Justin Bieber's snack bill was too much. The Canadian pop star, together with a couple of his buddies, went out to watch a movie in Atlanta back in 2014. The group ordered chocolate, hot dogs, drinks, and ice cream, which cost them more than a hundred bucks on cinema treats alone. It's pretty clear that the group hadn't finished all their food before the acting credits rolled up.
3.Jay-Z Overspent on Booze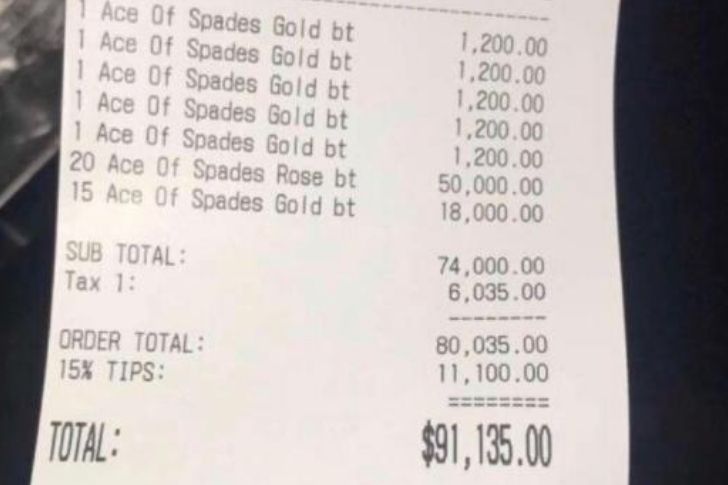 Power couple Jay-Z and Beyoncé are no stranger to having major splurges, so much so that they have been mentioned on this list twice already. Being rich and famous has its perks, after all. With their successful, lucrative careers and generations of adoring fans, they have enough cash to last them for numerous lifetimes. The Carters may be set for life, yet they also have more than enough to spare. For this, they are also credited as incredibly generous with their monetary gains. Friends of Jay-Z would attest to how giving the music mogul is. As Jay-Z attended a birthday bash thrown by one of his friends, he splashed some money to purchase drinks for the people in attendance. The rapper spent over seventy thousand bucks for the pick-me-ups, and his tip was worth around eight thousand dollars.
4.Selena Gomez Spending Money for The Weeknd's Birthday
Who Says singer Selena Gomez spent over twenty thousand dollars for a party she threw for The Weeknd's birthday. What made things pretty astonishing was that the actress was not actually in attendance for the pricey shindig. According to reports, the actress spent money for the recording artist so he and his friends can have an arcade just for them. As much as the party sounded fun, Selena wasn't able to join in on the merriment due to work commitments at New York Fashion Week. It just goes to show that there are a lot of emotional and financial investments involved when you're in love.
5.Kim Kardashian Booking a Party for Kanye West at Staples Center
Kim and Kanye are known to go all out when it comes to lavish gift-giving. It's safe to say that these two really love each other. As a sign of love and affection, the reality star rented out the entire Staples Center for the rapper's 38th birthday back in 2016. It was also a star-studded event. Celebrities like Justin Bieber, John Legend, and Tyga were also in attendance, all decked out in basketball jerseys. The price tag for this extravagant gift was over a hundred thousand dollars. It's pretty obvious that Kim really steps up the degree of gifts for the people she cares about. If anything, we can learn a thing or two from these lovebirds about effort!