These Celeb Lovebirds Have The Highest Net Worth In The World!
The celebrities that we know and love all enjoy lavish lifestyles and a special treatment that only the famous can get. If one ultra-rich celebrity could have this problem, what if two of them join forces? Would you care to know who the wealthiest celebrity couples are? Read on to find out!
Gwen Stefani and Gavin Rossdale – $135 Million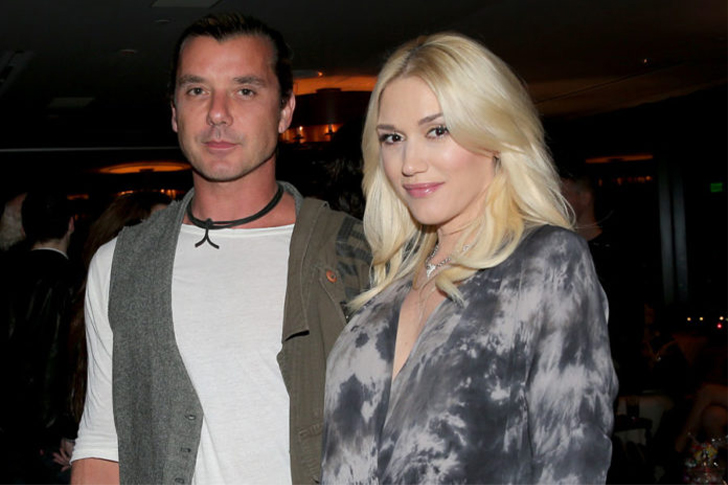 Once upon a time, singers Gwen Stefani and Gavin Rossdale held a position among Hollywood's illustrious circle of celebrity golden couples. Unfortunately, however, their relationship took a turn for the worst. Both sides then had to call their lawyers to finalize their separation. Although their marriage came to a bitter end, it doesn't mean that they didn't have some remarkable memories together.
The two met back in 1995 after going on tour together with their bands. According to Gavin, he felt an instant connection with the No Doubt frontwoman and instantly thought of ways to get close to her. Clearly, his romantic gestures worked out well and the couple dated for seven years before getting hitched in 2002. Throughout their 13-year marriage, the couple accumulated a combined net worth of around $135 million. Unfortunately, the couple had to split their fortunes after deciding to go their separate ways in 2015.
Kris Jenner and Bruce Jenner – $130 Million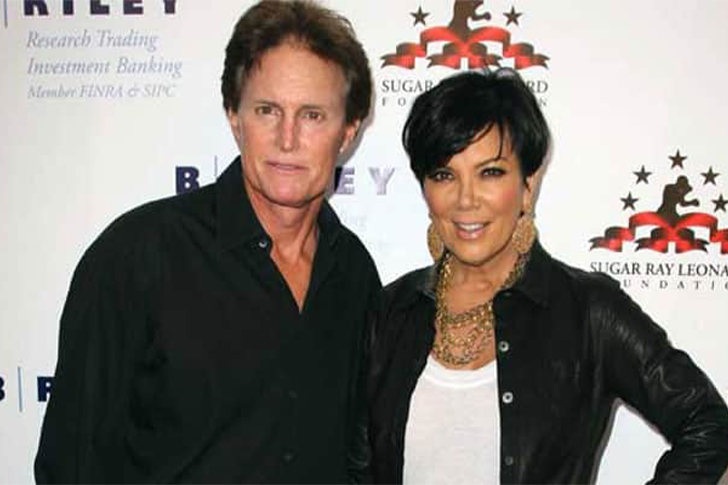 Hollywood has several high-profile and controversial couples in its ring, and Kris and then Bruce Jenner are one of them. The former couple first rose to international superstardom when they appeared in the hit reality TV show, Keeping Up With The Kardashians. Back then, the two served as the head of the family, consisting of Kris's four older children with her former lawyer husband and her two children with Bruce. The show ran for an impressive 20 seasons, catapulting all family members into A-list Hollywood status. The fame wasn't too bad for the couple's bank accounts, either.
Thanks to the viewership and the business contracts they received, Kris and Bruce managed to accumulate $130 million in combined net worth. Mind you; their children are worth even more. Sadly, the couple ended their 23-year marriage back in 2013 after Bruce came out as transgender. Don't worry, though. Both Kris and Bruce are now living happy lives, individually.
Judd Apatow and Leslie Mann – $108 Million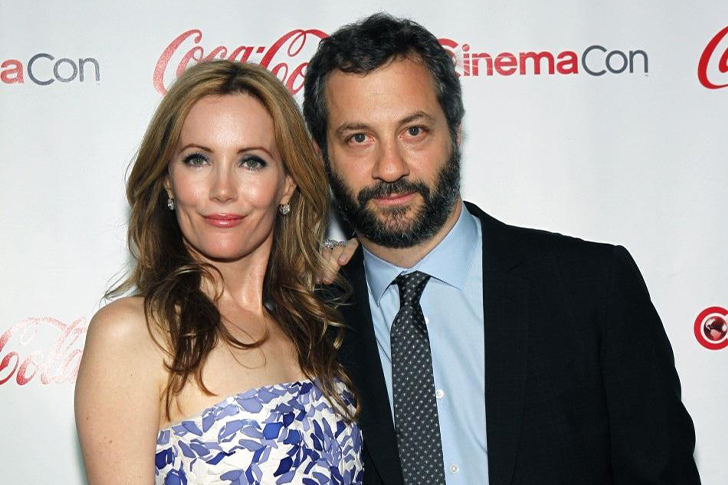 Judd Apatow and Leslie Mann may be one of Hollywood's more low-profile couples, but that doesn't mean that their bank accounts aren't screaming wealth. In fact, the pair boasts a staggering $108 million combined net worth! They never have to worry about taking out any loans with that much money to their names.
Like most celebrities and Hollywood professionals, Judd and Leslie take much of their income from their percentage from projects. It's also worth noting that Judd Apatow is an Emmy award-winning writer and producer responsible for bringing the hit shows Freaks and Geeks, Bridesmaids, The Five-Year Engagement, The Ben Stiller Show to our screens. Needless to say, Judd is a pretty important guy in the field. Leslie Mann, herself, is a heavyweight in the comedy scene, earning as much as $800,000 per year. It's safe to say that this married couple has more than enough to live a comfortable life forever.
Bradley Cooper and Jennifer Esposito – Estimated $100 million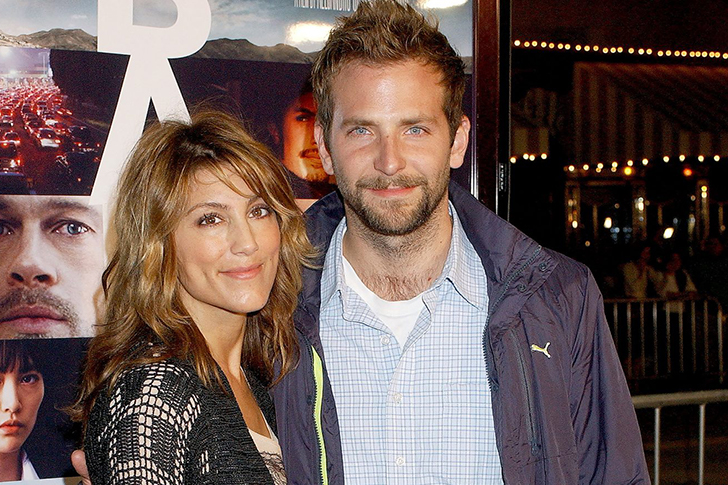 Bradley Cooper is considered one of the most sought-after stars of today. He has made it big since his first appearance on Sex and the City. He later gained further prominence in another TV series, Alias. Fast forward to today, Cooper has an estimated net worth of $100 million due to his accomplishments and investment as an actor for decades. Over the years, he has also been in a relationship with a number of women, including former actress, Jennifer Esposito.
It was a brief romance for Bradley Cooper and Jennifer Esposito. They got romantically involved back in 2006 and were married shortly after. They started their relationship privately and even flew to the South of France and had their intimate wedding there. This is also why they managed to shock their fans when they announced their separation just four months after marriage.
Barbra Streisand & James Brolin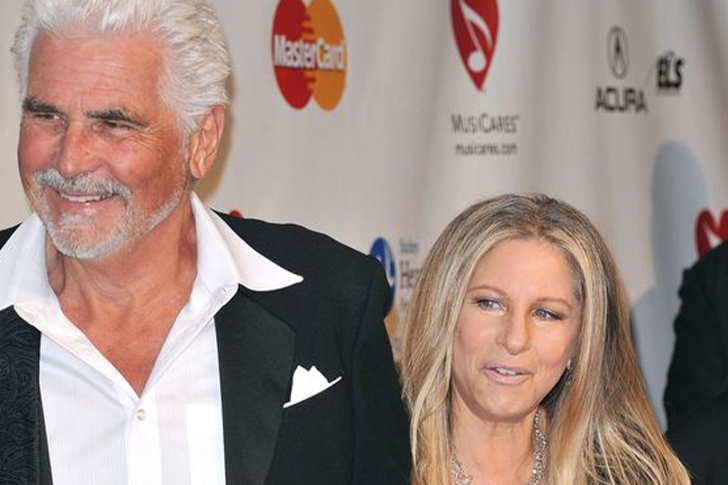 Barbra Streisand and James Brolin first laid eyes on each other when they were doing Capricorn One back in 1970. Elliot Gould, Barbra's first husband, was also in the movie industry, as was their son. Fate, however, seems to be working by its own degree of rules and timing, as a relationship soon bloomed between Barbra and James when Gould finally left the picture. Eventually, they got married in 1998 in Malibu, California, at Barbra's house. The happy couple had the intimate ceremony in her living room, and it was able to accommodate 105 guests.
Barbra always wanted to be known as an actress who also sang. She is a gifted singer, though, so she was more lauded for her musical career. James, on the other hand, was known for his performance in the TV show Marcus Welby, M.D., where he played Steven Kiley. The two celebrities are pretty well-known across several generations, and together, their combined net worth is $390 million.
Tom Brady & Gisele Bündchen – $580 Million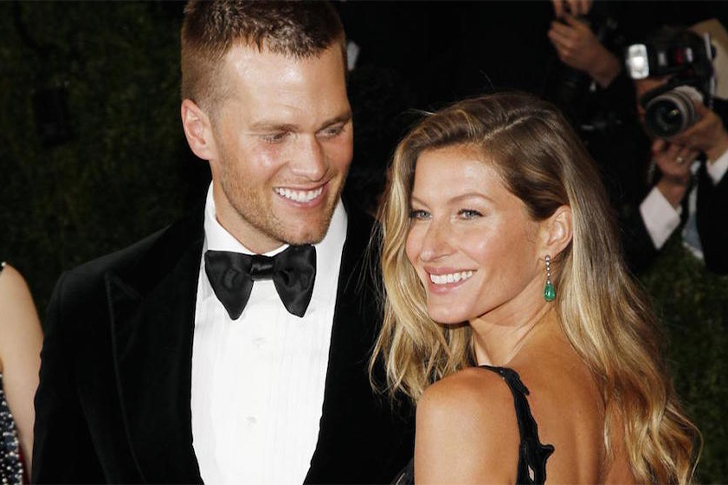 Tom Brady has been one of the biggest stars of the NFL. As a quarterback, he gained much fame and wealth in his field. The star athlete played for the Patriots in 2000 and stayed in their team for 20 seasons. They had the most wins in the Super Bowl, so that really made a mark in his career. His wife, Gisele Bündchen, has also been very successful in the modeling industry. As a Victoria's Secret model, she was one of the highest-paid models for ten years straight.
Together, the two have a combined net worth of $580 million. Because of their big paychecks, they were able to make investments in real estate, cars, and other assets. Their children surely have a bright future ahead of them. Benjamin and Vivian have been the fruits of their union, while Tom has a son named Jack from his former marriage. The couple got married in 2009 after dating for three years.
Kurt Russell and Goldie Hawn – $190 Million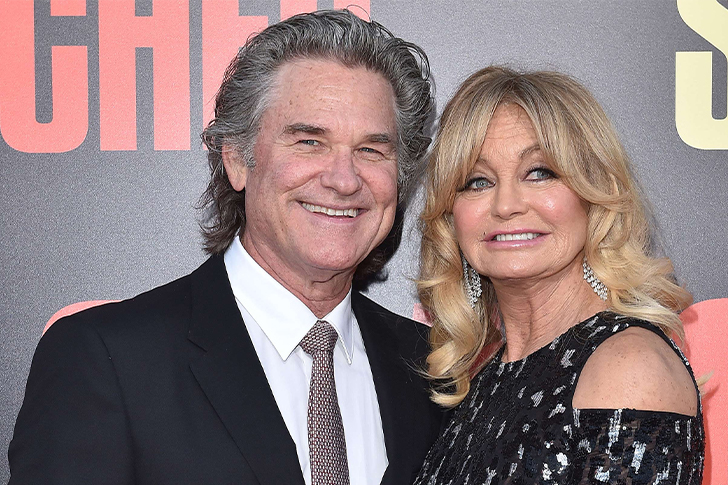 There have been many celebrity couples who withstood the test of time. One of the greatest American actors, Kurt Russell, has been with actress Goldie Hawn since 1983. Russell began his career when he was a child and portrayed roles in many films and television shows like Elvis, The Thing, Poseidon, Miracle, and The Travels of Jaimie McPheeters. His talent and performances are always recognized. He has also been nominated for Best Performance in Emmy Awards. While Russell is successful on his own, his wife is just as brilliant.
Hawn had won an Academy Award, along with plenty of credit, for her roles in Foul Play, Private Benjamin, The First Wives Club, and Death Becomes Her. Both Hawn and Russell starred in Overboard, a comedy film, while they were still dating. The couple have a massive net worth, which helped them to establish home security for their kids.
Miley Cyrus and Liam Hemsworth – $186 Million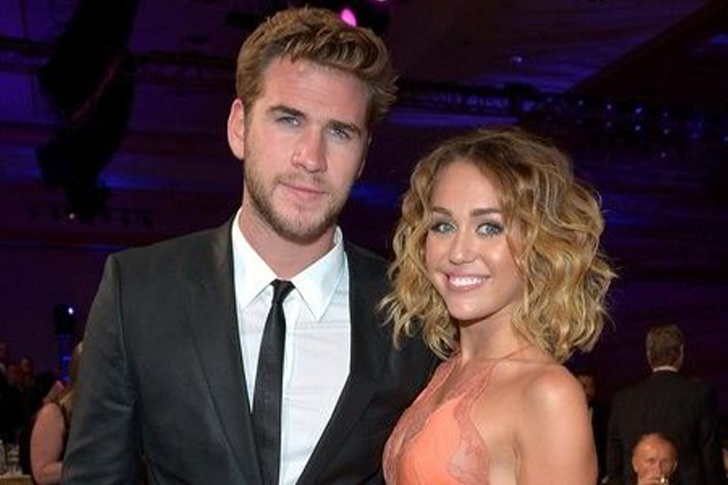 Miley Cyrus is prominent American singer and actress. She gained popularity for her role on Hannah Montana, a Disney TV show. Cyrus is the daughter of a renowned country music singer, Billy Ray Cyrus, and she began her singing career after releasing her debut album, Meet Miley Cyrus. Her album achieved four-time platinum status, and her songs were regularly ranked number one on Billboard 200 of United States. This success lasted even after Hannah Montana ended its run.
Her achievements helped her established home security. In 2013, she received the title MTV's Artist of the Year. Her former boyfriend, Liam Hemsworth, gained fame for his role in The Hunger Games series. Many know him as the younger brother of Chris Hemsworth, but Liam is a star in his own right. The former couple starred in The Last Song together where sparks flew between them.
Bill Clinton and Hilary Clinton – $125 Million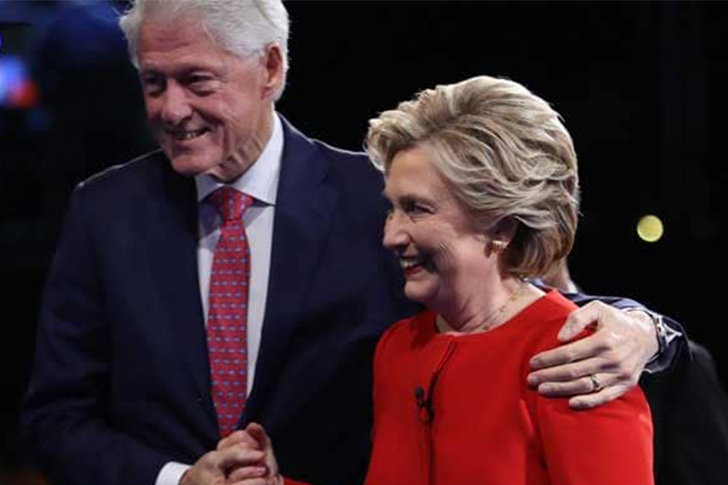 Bill and Hillary Clinton are both US political figures. They have been married since 1975 and even after facing controversies, they are stronger than ever. Before Bill became the 42nd President of the United States, he served as Arkansas' governor. When he became president, he was the third-youngest in history. His time in office lasted for two terms, and while it wasn't always smooth-sailing, Hilary never left his side.
Hilary later ran for senator and won. She also later became the state secretary under the Obama administration. She and Bill started dating while they were still pursuing a degree in law at Yale. Bill never wanted to leave Hilary's side, and when he found out she was leaving for California, he even moved to there to follow her. The couple have one child, a daughter Chelsea, who is also following in their footsteps.
Steven Spielberg and Kate Capshaw – $3.6 billion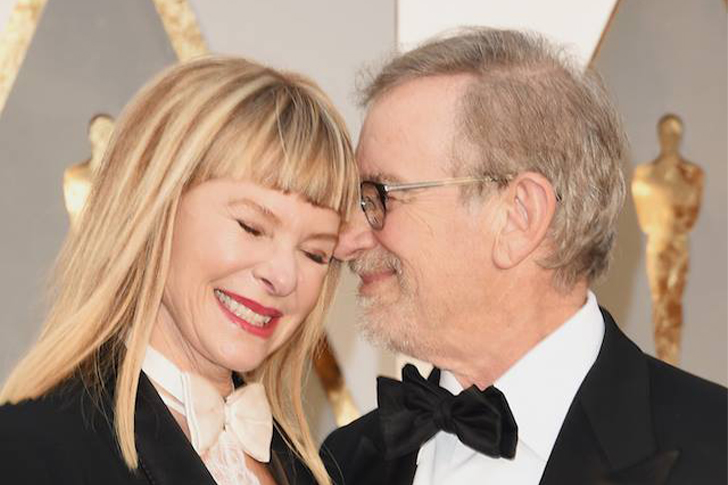 Steven Spielberg is one of the finest directors of all time. He has an impressive resume to his name and has won a multitude of awards. Among his highly rated and box-office films are Jurassic Park, Jaws, Artificial Intelligence, and Minority Report. He now has a net worth of $3.5 as per Forbes magazine. He met his future wife on the set of Indiana Jones in 1984, when Kate Capshaw auditioned for a role in the said movie. Capshaw also later starred in noteworthy films such as Private Affairs, Love at Large, and Love Affair. Capshaw has a net worth of $100 million as of this moment.
Spielberg and Capshaw got married in 1991 and have not ever considered calling lawyers ever since. Together, they have seven children. Spielberg is also nowhere near retirement and still very much active in the industry, while Capshaw has already exited the limelight.
Tim McGraw and Faith Hill – $165 Million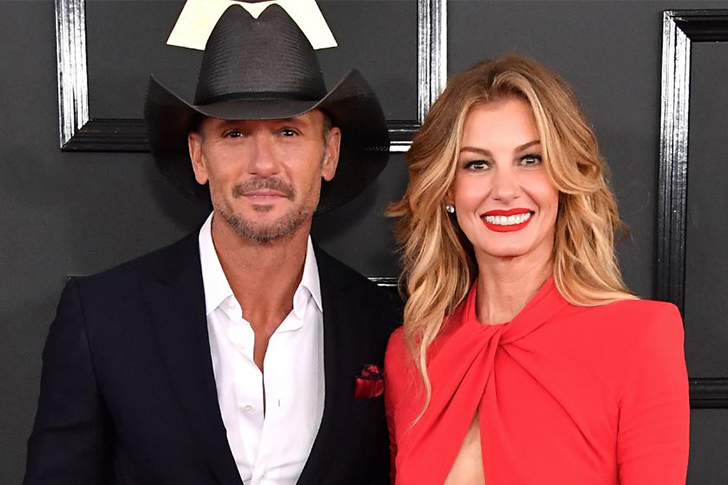 If there is one thing that brought country singers Tim McGraw and Faith Hill together, it must be music. The two have collaborated on many projects, which started their romance. Hill and McGraw were on the Spontaneous Combustion tour in 1996 when they began having feelings for each other. Despite both being in different relationships at that time, they decided to be together. Later that year, the two got married in a private ceremony in Louisiana. They have three girls together and have devoted their lives to their family.
McGraw confessed to having a dysfunctional family when he was young, which motivates him to have a stable family. Hill and McGraw have been together for three decades together and have no need for a separation lawyer. They prove that having a stable and working relationship in the industry is possible. Together, they have a net worth of $165 million.
Serena Williams and Alexis Ohanian – $189 Million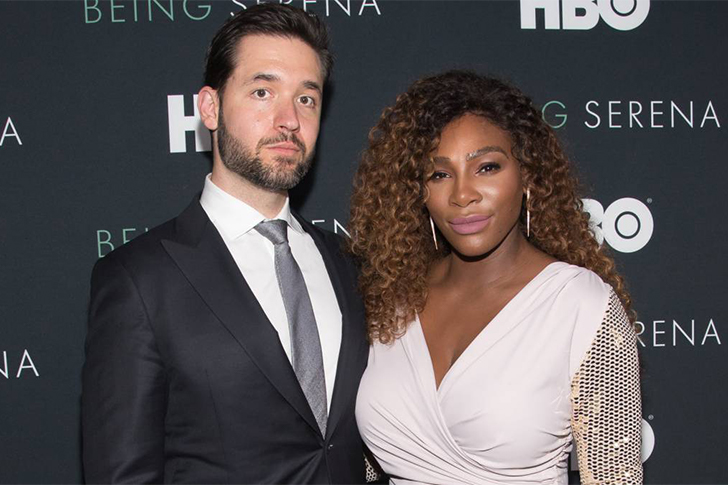 World-famous tennis superstar Serena Williams married Alexis Ohanian, the founder of the renowned website Reddit. The two have been together since 2015 but did not share much about their relationship with the public for a while. Soon, they happily told the world about their engagement and their baby Alexis Olympia Ohanian Jr. When they got married, Serena used Reddit to share a poem she wrote and a drawing by Alexis.
Naturally, these two trailblazers in their respective fields have been collecting a lot of income over the years. As Serena continues to soar in tennis, she has been hailed as one of the best tennis players for almost 20 years. Alexis, on the other hand, sold Reddit to Conde Nast in 2006 and got $10 million from the sale. Because of his accomplishments, he was given credit by Forbes as the "mayor of the internet"FF in 2012.
Elton John & David Furnish – $550 Million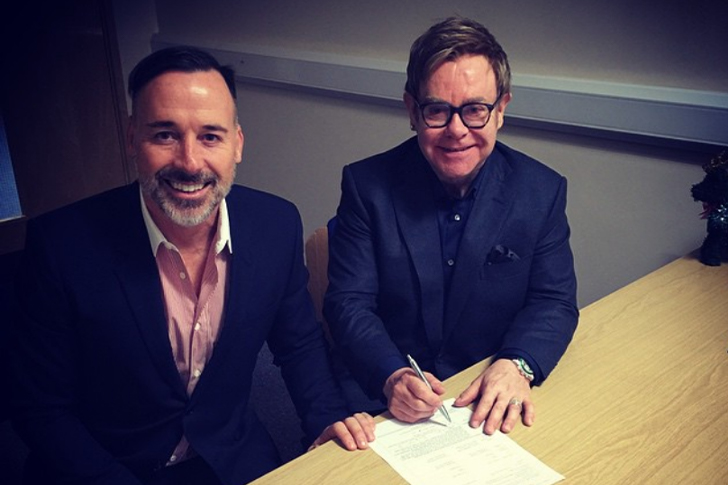 Legendary music icon Elton John married Canadian filmmaker David Furnish after his failed relationship with his first partner, recording engineer Renate Blauel. When he came out as gay, the artist found David and they starting dating in 1993. They got married in 2014 when same-sex marriage was finally legalized in Wales. Consequently, they had a civil partnership in 2005 in the United Kingdom.
Elton has been such a star in the music industry and has sold more than 300 million records worldwide. This alone made him super-rich, as 50 of his songs made it to the Top 40 singles, and 27 of them made it to the Top 10. The Rocketman singer is credited with having won five Grammys in his entire career. David, on the other hand, is one fashionable guy as he was hailed as one of the top 50 best-dressed men in Britain according to GQ in 2015. He also worked as an advertising executive.
Ryan Reynolds and Blake Lively – $130 Million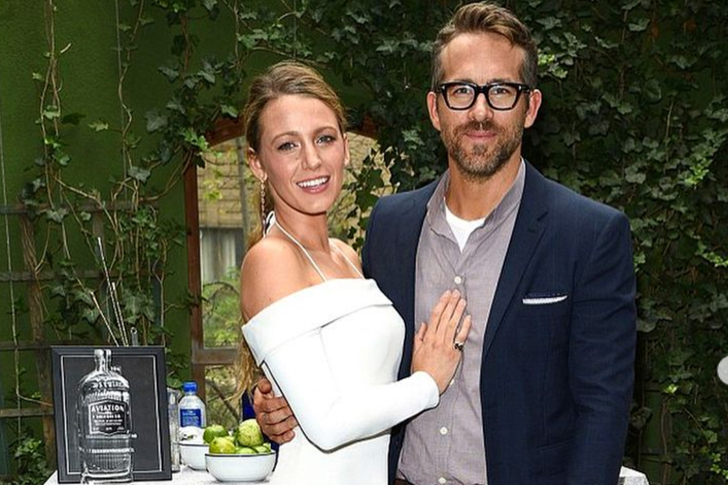 Actor Ryan Reynolds and actress Blake Lively are one of the most popular celebrity couples in the industry. Ryan has been seen in a lot of movies, including Green Lantern where he met Blake who was playing his leading lady. The two fell in love on set and got married two years later on September 9, 2012. Their wedding was set in Boone Hall Plantation in Mount Pleasant, South Carolina.
Blake is a fashion icon who always ranks among the best-dressed in the industry. She is also known for her iconic role as Serena Van Der Woodsen in the TV show Gossip Girl. With their combined net worth of $130 million, they certainly must have a number of investments for their future already put in place. Their careers aren't showing any signs of slowing down so we can anticipate more from these two talented actors.
Avril Lavigne and Chad Kroger – $110 Million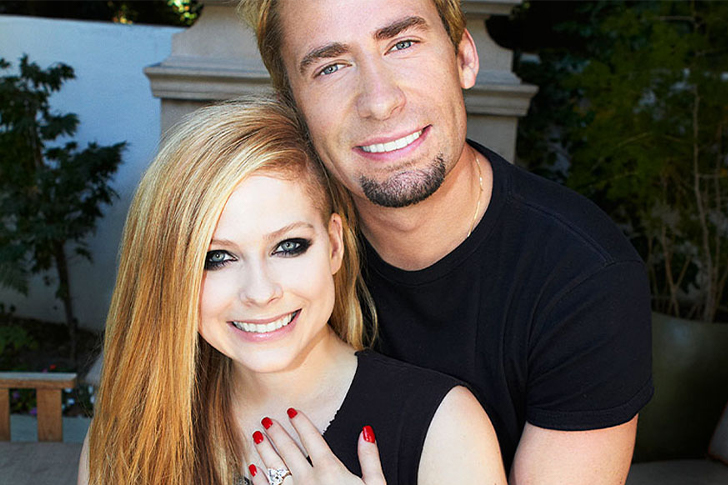 Like something out of a movie, singer Avril Lavigne fell in love with her husband Chad Kroger while the two were writing songs for Avril's album. They co-wrote Let Me Go, a breakup song that ended up bringing them together. They were good friends, but their friendship soon got a degree closer and they started dating from then on. Chad proposed to Avril and they got married later in the South of France where they had a three-day party located inside a castle.
The engagement ring he got her was a 14 carat beauty that she couldn't say no to. Their chemistry is definitely undeniable. Sadly, these two musicians did end their two-year marriage in 2015. To their credit, they do remain friends despite the separation, which only proves how much care they have for each other. A rare thing, when it comes to Hollywood.
George and Amal Clooney – $570 Million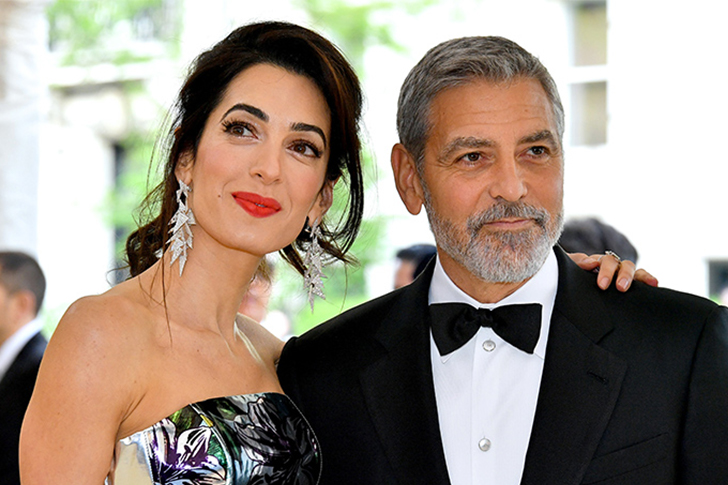 In 2014, well-known actor George Clooney married Amal Alamuddin, an international human rights lawyer in Venice. Though she isn't as world-renowned as George, Amal is actually also a very accomplished woman, and many look up to her as well. The now Mrs. Clooney has worked for a long of big clients like Yulia Tymoshenko, the Prime Minister of Ukraine, and Julian Assange, who is the founder of WikiLeaks. According to George, he fell in love because Amal is so good at what she is doing. He even argues that the British-Lebanese barrister is even better than anyone else.
George Clooney, as we all know, is a multi-awarded actor. He has an Academy Award for Best Supporting Actor for the film Syriana and another one for producing Argo.  The celebrated actor also got $700 million for selling his tequila brand to Diageo in 2017. Together, the couple's combined net worth is a whopping $570 million.
John Travolta & Kelly Preston – $190 Million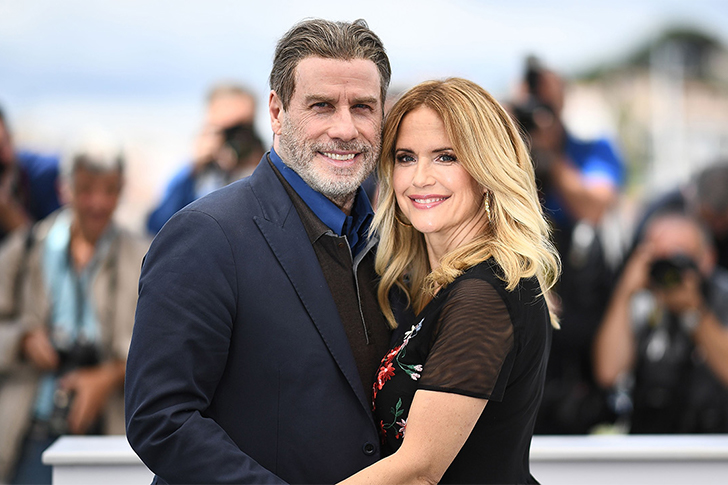 Grease star John Travolta met actress Kelly Preston in 1987 on the set of The Experts. Four years later, they got married flying! While onboard a plane, they had a small ceremony in 1991. A second rite happened in Florida after their plane marriage was declared invalid because it was performed by a Scientologist. Later on, they had three kids together. Jett, Ella Bleu, and Benjamin Hunter Kaleo were their angels, but Jett, who was a child with autism, passed away in 2009 when he had a seizure while the family was having a vacation in the Bahamas. He was only 16 at that time, and it was undoubtedly a piece of devastating news for the couple.
John and Kelly have numerous investments in their names because of their vast combined net worth of $190 million. John is also known for his appearances in Welcome Back, Kotter, Carrie, and Pulp Fiction, while Kelly is known for being in What a Girl Wants, Jerry Maguire, and Mischief.
Salma Hayek & Francois Pinault – $7.1 Billion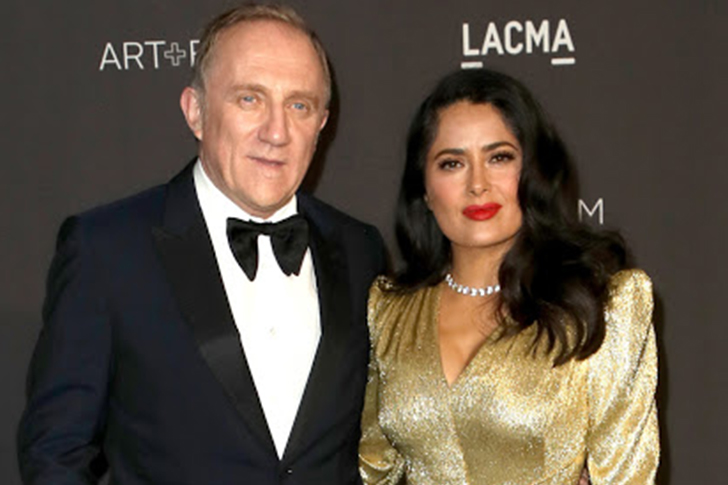 Francois Henri Pinault and Salma Hayek are probably one of the wealthiest couples in the world right now. Francois is the CEO of the Pinault Distribution, a company that owns luxury clothing like Gucci, Alexander McQueen, and Yves Saint Laurent. Salma, of course, is a famous actress who is successful in her job. The Lebanese-Mexican performer found her big break in Mexico when she first appeared in Teresa when she was in her early 20s. Greater credits came her way after some time, like Frida and Desperado. Because of these performances, she was catapulted to superstardom.
The talented Hollywood star married Francois in 2009, and she had their daughter Valentina soon after. The couple owns a lot of real estate in Paris, California, and London. According to Sunday Times Rich List, Salma is now hailed as part of the top 10 richest women in Britain.
Brad Pitt & Angelina Jolie – $400 Million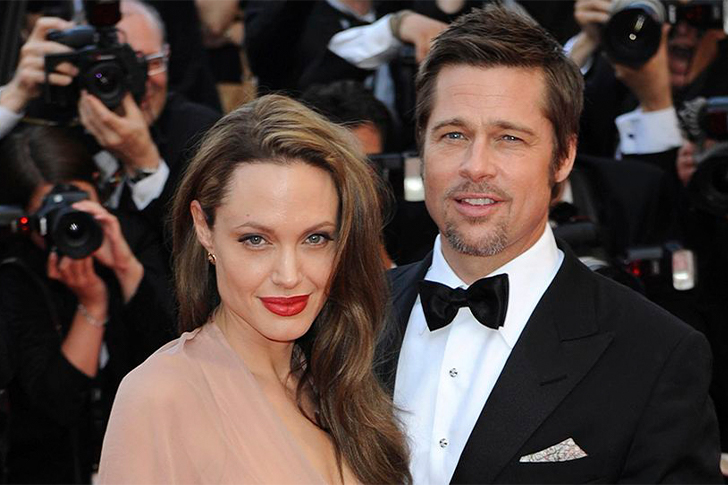 The love team called Brangelina became such a big thing in Hollywood for a while. Power couple Brad Pitt and Angelina Jolie need no introduction if you're a sucker for movies and celebrity gossip. The two have made it big individually in their own careers. Brad is known for his performances in Monkeys, The Curious Case of Benjamin Button, and Ocean's Eleven. Angelina, on the other hand, also has her set of impressive film credits: Girl, Interrupted, Lara Croft: Tomb Raider, and Changeling.
In case you've been out of the loop, the pair fell in love when they starred alongside each other in Mr. and Mrs. Smith. They are also known for having adopted kids from all over the world, namely: Maddox, Pax, and Zahara. Aside from the three, the former flames have three biological children named Shiloh, Vivienne, and Knox. Brad and Angie got engaged in 2012 and got married two years after. Sadly, they separated ways formally in 2019.
David Beckham & Victoria Beckham – $450 Million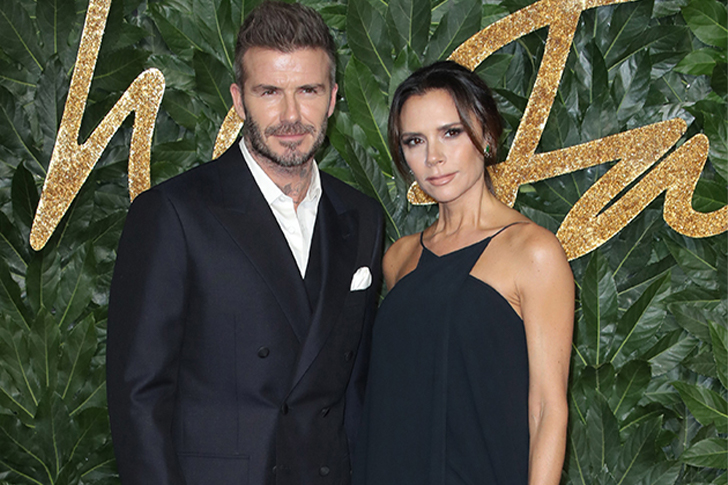 One of the most adored celebrity couples in the world is David and Victoria Beckham. Now married for over two decades, "Posh and Becks" have four kids together: Brooklyn, Romeo, Cruz, and Harper. They got married in 1999 after they had their first child. As David is a huge star in football, he has amassed a tremendous amount of income over the years. He played for Manchester United and won not one but two Premier League titles, an Intercontinental Cup, and two FA Cups throughout his career with them. He then played for LA Galaxy, AC Milan, and Paris Saint-Germain before retiring for good. At this point, his endorsements gave him a large sum of fortune too.
Victoria, meanwhile, was known as Posh Spice in the girl group Spice Girls. She was also a great model back in the day, but she decided to focus on fashion and made an investment in putting up Victoria Beckham Fashion and then Victoria Beckham Beauty. With such a multi-faceted array of income sources, the couple's shared net worth of $450 million seems like a breeze!
Tom Hanks & Rita Wilson – $400 Million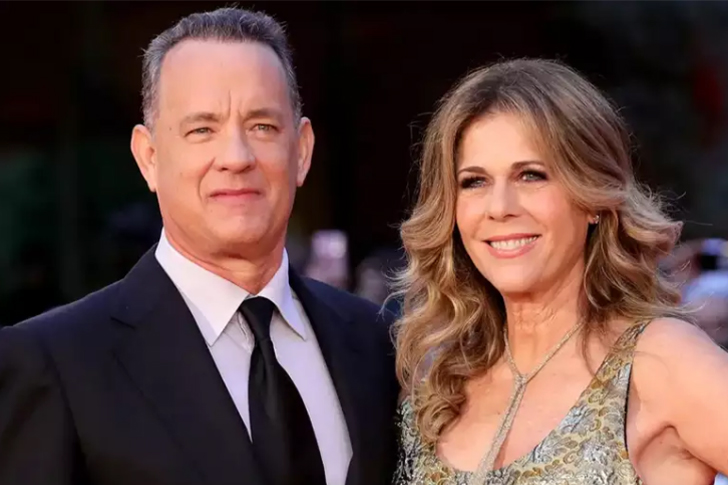 Tom Hanks and Rita Wilson are known actors individually, but when the two met each other, they were star struck. On the set of Bosom Buddies, a sitcom on ABC, they first laid eyes on each other. Tom played a crossdressing advertising agent in the show. At this point, he was still married to Samantha Lewis, his love from college. They had two kids together named Elizabeth and Colin. After some time, they eventually had to hire lawyers to aid their separation in 1987. A year later, he and Rita got married. They now have two kids together: boys Truman and Chester.
Tom and Rita both have hefty bank accounts individually, but when put together, their net worth as a couple is at $400 million. Certainly, they have everything covered for their children's future as well as their own retirement plans. As the couple is still happily together, it's safe to say they are one of the best relationships in Hollywood.
Kim Kardashian & Kanye West – $900 Million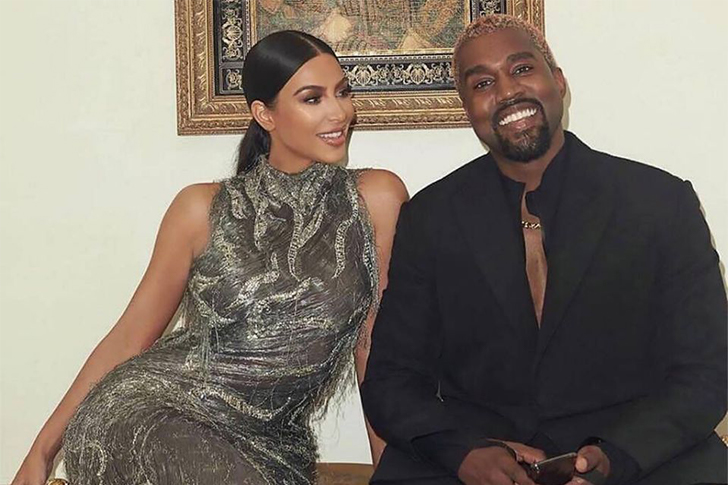 Singer, rapper, producer, and entrepreneur Kanye West together with model and reality star Kim Kardashian make up one of the most influential couples in Hollywood today. Kanye won a Grammy Award 21 times in his career and got so famous that Time magazine named him as one of the 100 Most Influential People of the World. Three of his songs were even given credit by Rolling Stone to be part of the 500 Greatest of All Time.
He started dating Kim after she left her former husband, Kris Humphries— thus, beginning a whirlwind romance. They dated in 2012, got engaged in 2013, and got married in 2014. Their wedding was held in Italy, and they had their honeymoon in Ireland. Known for their fancy lifestyle, the power couple has a combined net worth of a whopping $3.6 billion! With all of their investments, business ventures, and entertainment engagements, we aren't surprised that the couple quickly became billionaires.
Ben Affleck & Jennifer Garner – $130 Million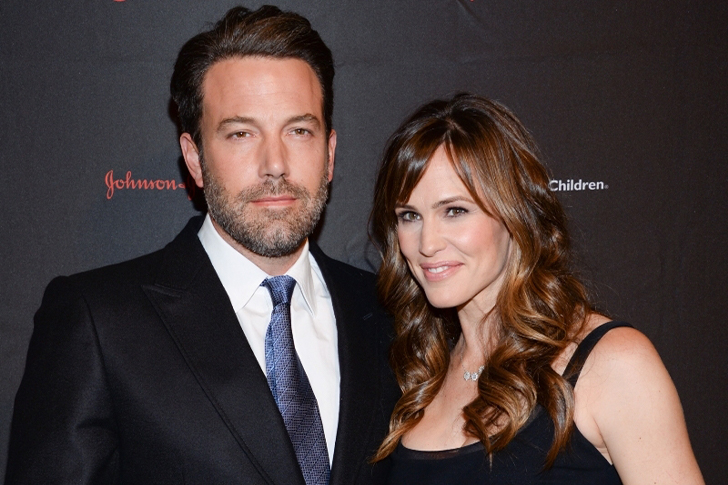 Director, actor, and scriptwriter Ben Affleck has been previously married to famous actress Jennifer Garner. The pair have been together since 2005. Ben is known for his many accomplishments in the field of cinema, including being a recipient of an Academy Award for Best Original Screenplay for his film Good Will Hunting. His acting credits also include Pearl Harbor, Armageddon, The Town, Changing Lanes, and Gone Girl. One of his most prominent roles was playing Batman in Batman v Superman: Dawn of Justice in 2014. He is also a known director and has directed Argo and won both an Academy and a Golden Globe in the process.
Jennifer, on the other hand, is just as accomplished. She has appeared in movies like 13 Going on 30, Alias, Daredevil, and Dallas Buyers Club.  The lovebirds met on the set of Daredevil and got engaged on Jennifer's 33rd birthday.
Ellen DeGeneres and Portia de Rossi – $350 Million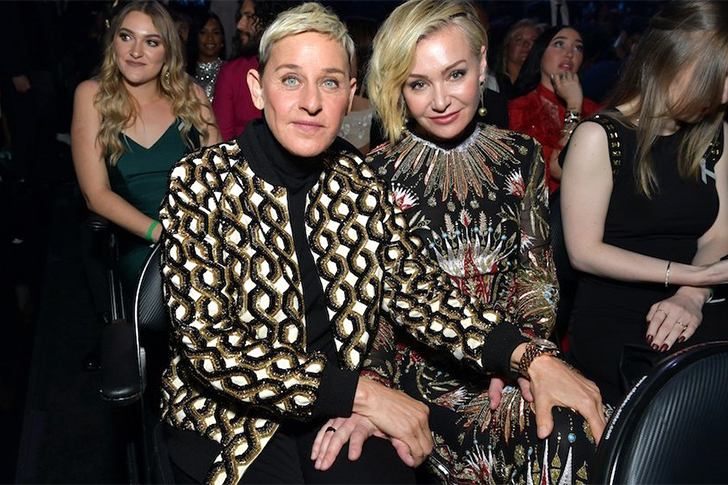 One of the most celebrated couples in Hollywood is Ellen DeGeneres and Portia de Rossi. Their union signifies that love knows no gender and love wins. They are admired all over the world for their inspiring relationship and successful career.
Ellen and Portia met in 2000 at a party. The two felt instant chemistry, but Portia chose to keep her feelings for herself since she was not yet open about her sexuality. When they reconnected in 2004, the two started dating. They publicly announced their relationship in 2005. In 2008, the two tied the knot at their Beverly Hills home. They already spent more than a decade together and seem to be not calling their lawyers. As a matter of fact, they have weathered far too many storms together to quit now. The power couple has a combined net worth of $350 million.
Mariah Carey and Nick Cannon – $350 Million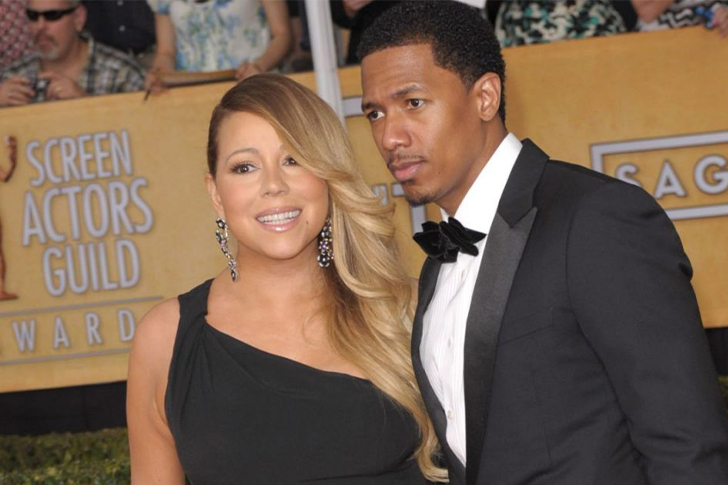 It was like a match made in heaven for Mariah Carey and Nick Cannon; both are talented and fun-loving people. The two celebrities are also equally successful in their own right. Together they have a total net worth of $350 million.
Nick Cannon is a famous comedian and recording artist. He is known for his movie Drumline and the TV show Lip Sync Battle. Meanwhile, Mariah Carey is a multi-awarded singer with multiple chart-topping singles. The two met in 2008, and after just six weeks of dating, the two decided to get married. They were blessed with twins, Moroccan and Monroe, who were born in April 2011. The former couple is known for their affection and endearment with each other. That is why the media and public were shocked when they announced that after seven years of marriage, they were finalizing their separation with their lawyers.
Nicole Kidman and Keith Urban – $320 Million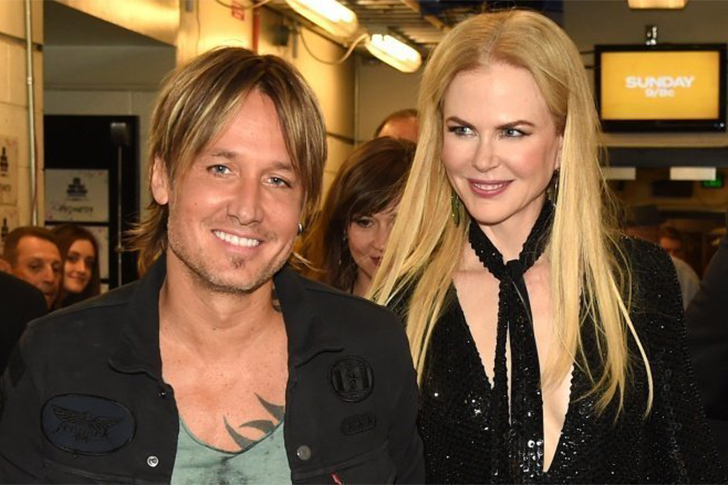 Nicole Kidman and Keith Urban are a picture of a happy couple. The two may not be openly affectionate, but that seems to be their secret in keeping their marriage strong. The country singer and the famous actress have a total net worth of $320 million.
The two met at an event back in 2005. Kidman has said in an interview that Urban seemed to have no interest in her when they first met. According to Urban, he had Kidman's number but was hesitant to call because he doesn't know what to say. Fast forward to when they started dating and felt a deep connection, so they didn't wait too long to get married. After two years of marriage, they were blessed with their first daughter Sunday Rose. In 2010, they had their second daughter, Faith. There is no calling lawyers and quitting for the lovely couple as they are determined to make it last.
Tina Turner and Erwin Bach -$300 Million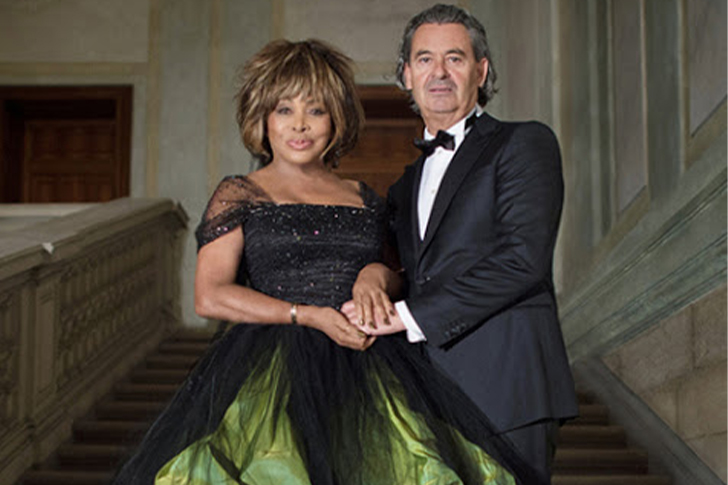 Love never felt so good for Tina Turner when she welcomed into her life, Erwin Bach. Today, Turner and Bach are celebrating nine years of marriage and nearly four decades of being together. Turner and Bach got married in 2013 and have a total net worth of $300 million.
Turner is a music legend. She is called the queen of rock and roll, and has sold about 200 million records worldwide. Her husband, Erwin Bach, is a record producer. The pair met at a party in London back in 1985. They began dating in 1986 despite the busy individual careers and their 16-year age gap. They took their time and eventually decided to get married in 2013. Bach's love for Turner was further proven when he donated one of his kidneys  to her in 2017. More than insurance, it was his sacrifice that helped prolong Turner's life.
Oprah Winfrey and Stedman Graham – $3.4 Billion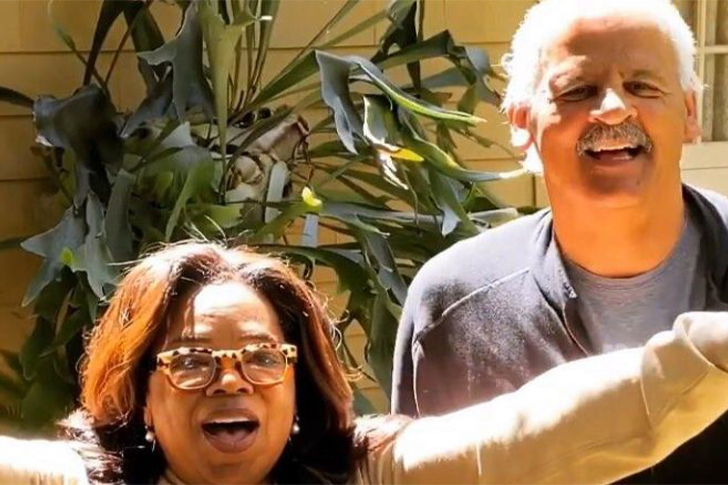 Over time, Oprah Winfrey has successfully conquered the entire industry and made a brand of her name. Her success is unwavering despite the faults thrown at her. Amidst all of it, one man has been her steady support and that is Stedman Graham.
Graham and Winfrey met in 1986. Their relationship is known to the public but has remained low-key and private all this time. Graham is an educator and businessman. He owns a marketing firm and is dedicated to his work as a speaker. Winfrey and Graham have been together for more than three decades already but have not tied the knot yet. According to the couple, had they gotten married, they would not have lasted to this day and would have called their lawyers long ago. They prove a solid partnership isn't always about the formalities—it's in the work you put into it. Together, they have a combined net worth of $3.4 billion.
Beyoncé Knowles and Jay-Z – $1.5 Billion  
Another power couple on the list is Beyoncé Knowles and Jay-Z. These two music royalties are great contributors to the pop and hip-hop music of today. Knowles started out as a member of the group Destiny's Child. She later sought a solo career after the band went into hiatus. Knowles established her own persona and proved that her singing prowess is enough to carry her as a soloist. Throughout her journey, she had her then-boyfriend Jay-Z.
The rapper is regarded as one of the most influential hip-hop personalities of all time with credit to his contributions to music. Jay-Z is a recording artist, record producer, songwriter, and businessman. The two got married in 2008 and have three kids together; Blue Ivy and the twins, Rumi and Sir. The Carters celebrate over a decade of togetherness and share a net worth of $1.5 billion.
Janet Jackson and Wissam Al Mana – $1.15 Billion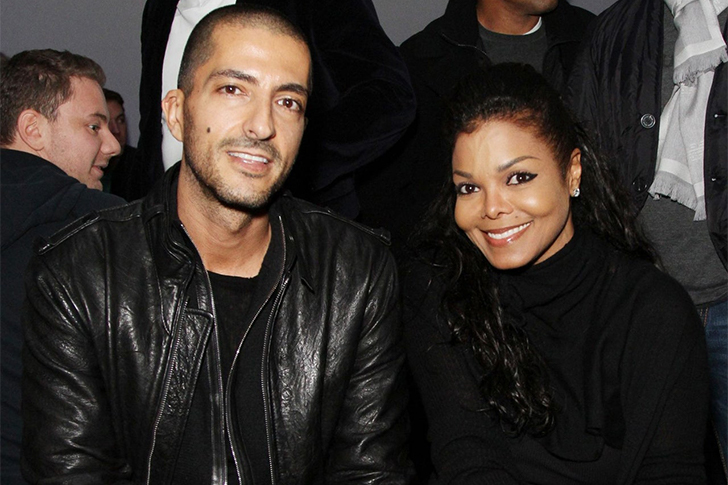 After Janet Jackson's split with Jermain Dupri, the hit-maker later got involved with another man. Janet Jackson and Wissam Al Mana got married in 2012 in a private and intimate ceremony. Janet belongs to the famous Jackson clan and is a known RnB singer, choreographer, and dancer. Wissam, on the other hand, is a Qatari billionaire and businessman living a private life. Together, the couple have a net worth of $1.15 billion. After few years of being married, the couple welcomed their first child, Eissa, in 2017.
What is supposed to be a private affair has become a feast to the public when they announced their split. Both camps were represented by their lawyers as they battled for child custody. At present, they are living separate lives but co-parent their child. Janet is now back to making music while having fun being a mom to her son.
Bill and Melinda Gates – $121.7 Billion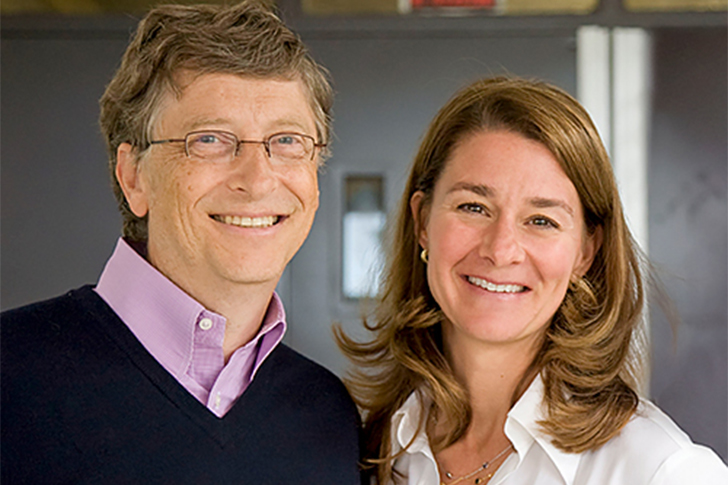 Bill Gates was the wealthiest man in the world back in the early 2000s. He is the man behind the largest computer software, Microsoft. Known as a "self-made billionaire", he has invested in many businesses that earned him the spot. After stepping down as CEO of Microsoft, Gates has managed to retain his billionaire status and earn a net worth of $121.7 billion as of today. He met his wife Melinda French Gates in 1987 during a trade fair in New York. The two got married in 1994 and have three kids together. Melinda held a position in Microsoft until 1996 and was said to have retired early to focus on her family.
Considerably, the richest couple in the world is admired due to their long-lasting marriage and philanthropic work. In 2000, Bill and Melinda established the Bill and Melinda Gates foundation – a private foundation that is worth $34.6 billion.
Jada Pinkett Smith and Will Smith – $320 Million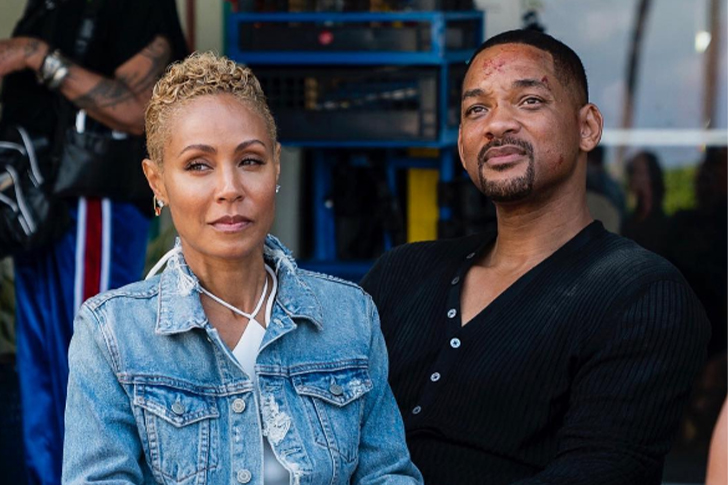 Will Smith is said to be one of the most versatile actors of our generation. Apart from being a good singer, Will is also a great actor who can work in action, comedy, and drama movies effectively. He first came to prominence when he starred in the TV series Prince of Bel-Air.
Will married Jada Pinkett Smith in 1997. The two met on the set of Prince of Bel-Air. The actor is said to have been attracted to Jada even from the start but did not do anything about it. Since then, however, the couple have had two children, Jaden and Willow. Their offspring inherited similar talents and are now also successful in their acting and singing career. The A-lister couple have also invested in the production business while also doing philanthropic work on the side. Together, the couple has a net worth of $320 million.
Michael Douglas and Catherine Zeta-Jones – $405 Million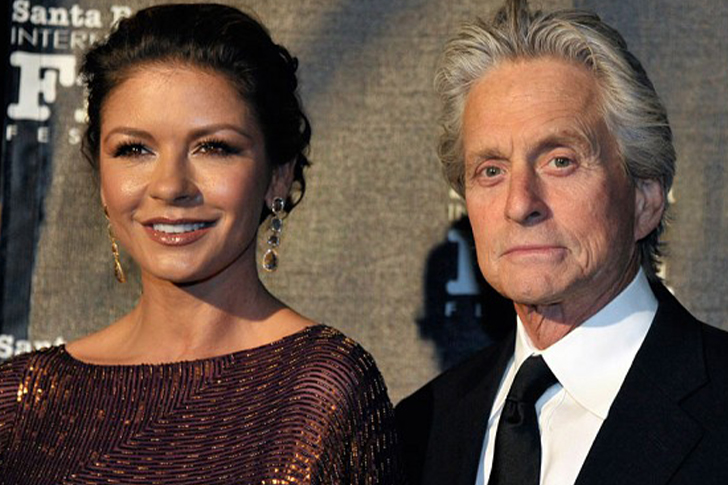 Among other celebrity couples who are ages apart are Michael Douglas and Catherine Zeta-Jones. The two have a 25-year age gap, but that doesn't stop them from being an ideal couple that many admire. To this day, they have already celebrated 20 years since their union back in 2000.
Douglas is said have had an instant attraction to Zeta-Jones when he saw her in the film Zorro in 1998. The courtship started when the two spent time together at an event. The couple have two children together. They might have experienced challenges early on, but they remain one of the most inseparable couples in Hollywood. They are seen as a picture of a strong marriage. They harnessed all kinds of lows together and have not called their attorneys ever. Over the years, the couple have earned a net worth of $405 million combined.
Mike Tyson and Robin Givens – Estimated $600 Million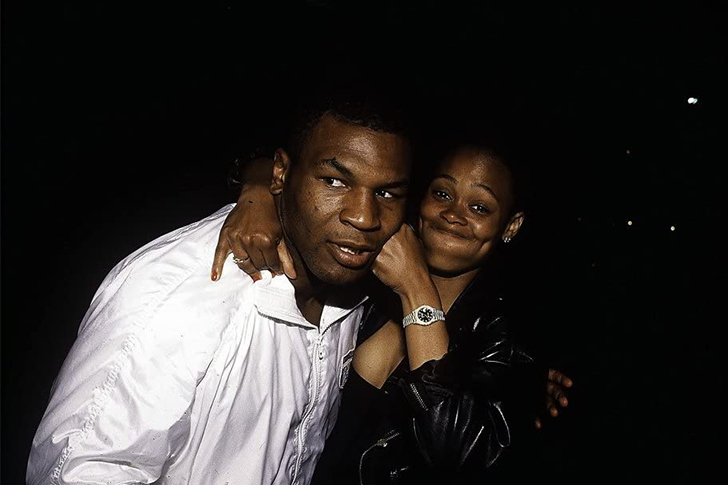 It was a short-lived marriage for Mike Tyson and Robin Givens. The two called it quits after just a year after being married. Mike Tyson is a famous boxing champ who had a personal net worth of about $600 million during the peak of his career. On the other hand, Robin Givens is an actress who has recently made her comeback in the television series Riverdale. The two got together and started dating in 1987 and later got married in 1988.
Their marriage started as a regular couple and was full of bliss. The two later made it into the news due to their marriage mischief. Tyson's life also hit several lows, including filing for bankruptcy in early 2000. He has also remarried thrice since. He did bounce back, thankfully, and now has a net worth of $20 million with credit to his hard work.
Sting and Trudie Styler – $400 Million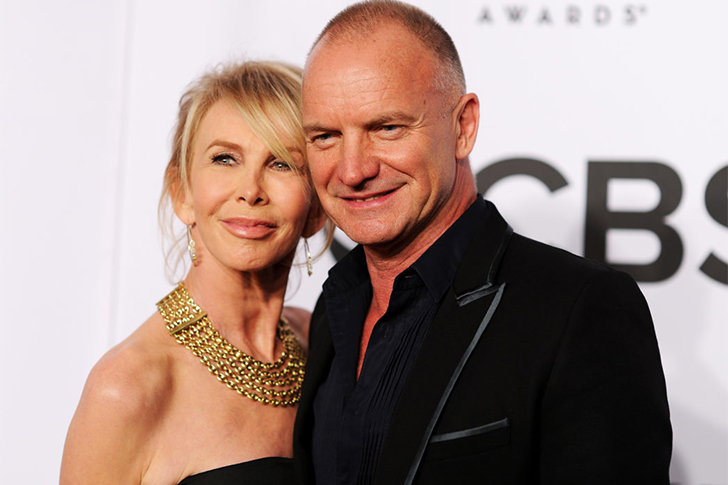 It has been quite a colorful relationship for Sting and Trudie Styler. The couple have a combined net worth of $400 million. It's not money that keeps them together, though.  Their affection and passion for each other has not died down despite their three decades of togetherness.
Sting and Styler started living together back in 1982, despite Sting's marriage with his former wife, Frances Tomelty. Tomelty and Sting did eventually make things official, speaking through their individual lawyers to finalize their separation in 1984. Styler and Sting did not get married immediately, however, and waited until 1992 before they tied the knot. The couple have four children together, with Eliot Sumner following closely in her father's footsteps as a musician. It's safe to say that these two were a match made in heaven. Sting is a talented musician and lead of the band Police while Styler is music producer.
Katy Perry and Orlando Bloom – $370 Million Net worth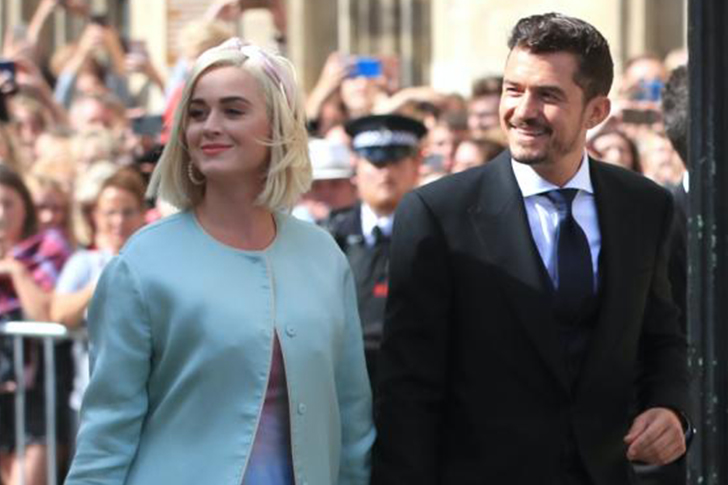 Katy Perry and Orlando Bloom recently welcomed their daughter, Daisy Dove, in August 2020. Amidst the pandemic and postponement of their wedding, the couple remains joyful of this blessing. Before the baby and rescheduling of the wedding, the couple has also had many notable milestones together.
Perry was previously married to Russell Brand, while Orlando had a high-profile marriage with Miranda Kerr. Eventually, both sets of couples hired lawyers to finalize their separations. In 2006, Perry and Bloom met at an awards event and had a flirtatious encounter. This marked their first rendezvous, which led to them dating. They called for a time out in 2017 but got back together in 2018. The couple got engaged on 14 February 2019. Today, the couple reportedly has a net worth of $370 million, ensuring proper investments in a bright future for their first daughter.
Justin Timberlake and Jessica Biel – $250 Million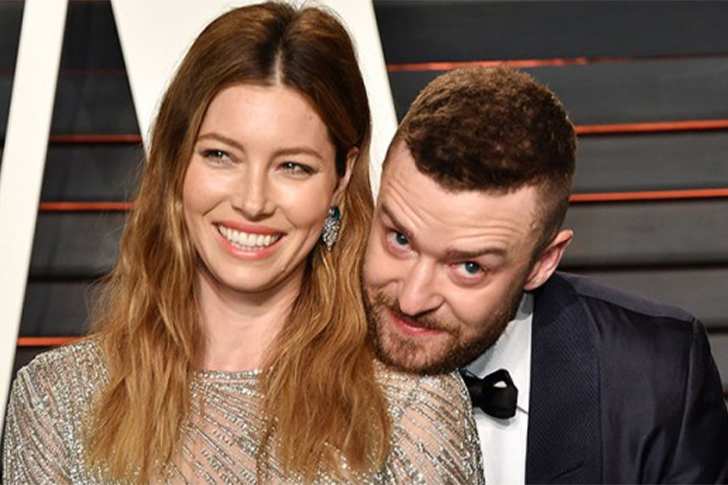 Justin Timberlake is a renowned singer and actor who is married to an actress, Jessica Biel. Timberlake started his career on The Mickey Mouse Club and met JC Chasez, his co-member in the group NSync. The band released a total of three albums and even got certified multi-platinum. Besides being a renowned singer, he is also given credit for his successful acting career. Timberlake has appeared in Friends With Benefits, Bad Teacher, Saturday Night Live, and Trouble with the Curve.
Timberlake's wife, Jessica Biel, started her rise to fame when she starred in the famous TV series 7th Heaven as Mary Camden. After that series, she appeared in other films in the lead role, including The Texas Chainsaw Massacre, New Year's Eve, Total Recall, The Rules of Attraction, and I Now Pronounce You Chuck Larry. Biel began dating Timberlake in 2007 and got married in October 2012.
Sean Penn and Robin Wright – $215 Million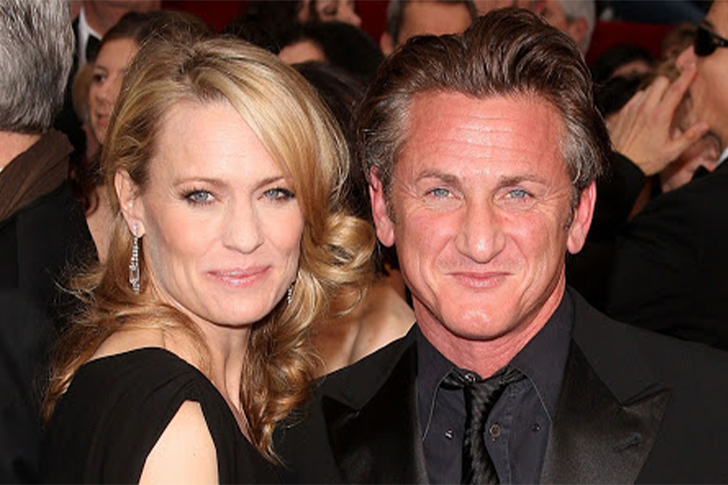 Sean Penn and Robin Wright started dating in 1989. They have two kids, Dylan and Hopper Jack Penn. Like other couples, they have experienced many struggles when it comes to trying to keep their relationship steady. Even if they tried to save their relationship many times, it just wouldn't work, so they eventually parted ways. They worked at co-parenting their children as both grew up, but these days? Both Dylan and Hopper are more than capable of looking after themselves.
Considering the investments made by their parents, they have little to worry about in the future. This is timely since Penn has also retired from the entertainment industry and is focusing on his novel. His book, Bob Honey Who Just Do Stuff, is what keeps him busy today. On the other hand, Wright is focusing on her acting and directing career. She is an award-winning actress and continues to work on TV.
Holly Valance and Nick Candy – $1.12 Billion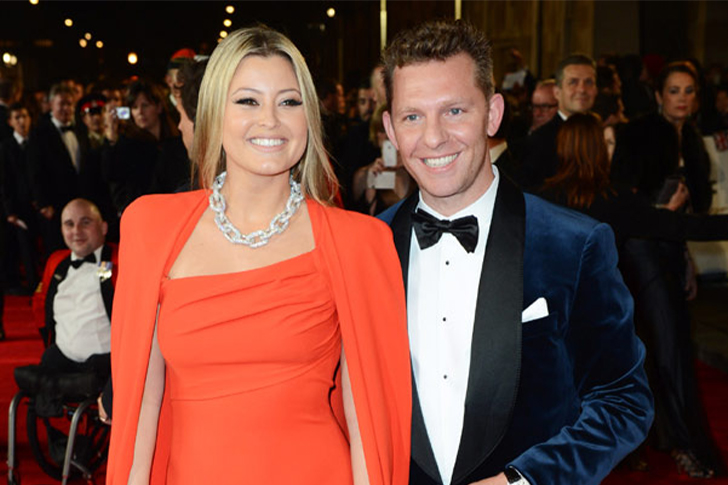 Holly Valance married Nick Candy, a famous billionaire, in Beverly Hills, California back in 2012. Their wedding was estimated to have cost $5 million. Simon Cowell and Elton John were among their guests. The couple now have a daughter, Luka Violet, and she is quite blessed to grow up with parents who put only the investments toward her future. Of course, with the couple's combined net worth of $1.12 billion are able to afford this and more.
Valance started acting in the soap opera Neighbours as Felicity Scully. Since then, her fame rose, which led to appearances in many films. While her husband, Candy, began an interest in real estate with the help of his brother. They sold properties and made significant income, leading to a successful career in real estate. Before long, he became a luxury property tycoon. Valance and Candy are also advocates for disabled children.
Warren Beatty and Annette Bening – $118 Million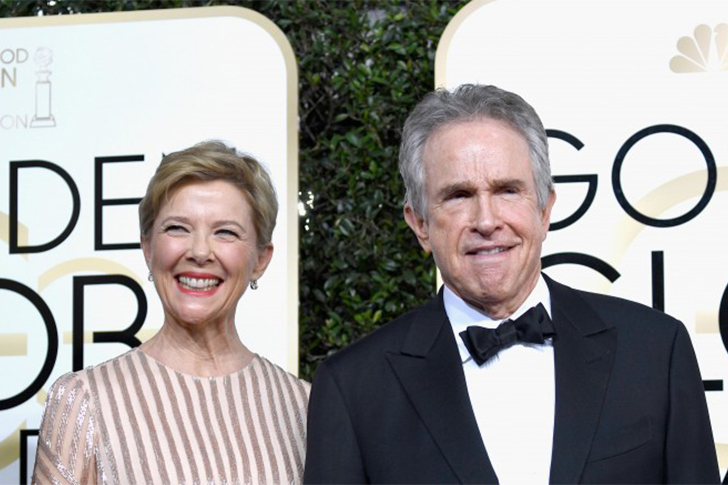 Our next couple are two of Hollywood's finest. Warren Beatty, is not just a renowned actor, he also works as a screenwriter and director. He has been nominated for 18 Golden Globes Awards, winning six of them, and 14 Academy Awards nominations. Beatty has been married to his wife, Annette Bening, for three decades, and their love hasn't changed. Like her husband, Bening has also won numerous Golden Globe awards and had been nominated for four Academy Awards.
The married couple met on the Bugsy film set, and from then, they hit it off. With their net worth, they made various property investments, which is great for securing their children's futures as well as carry them through retirement. According to Bening, their long-lasting relationship isn't because of an extra special secret. They are just two people wanting to stay and fight for each other.
Pete Sampras and Bridgette Wilson – $170 Million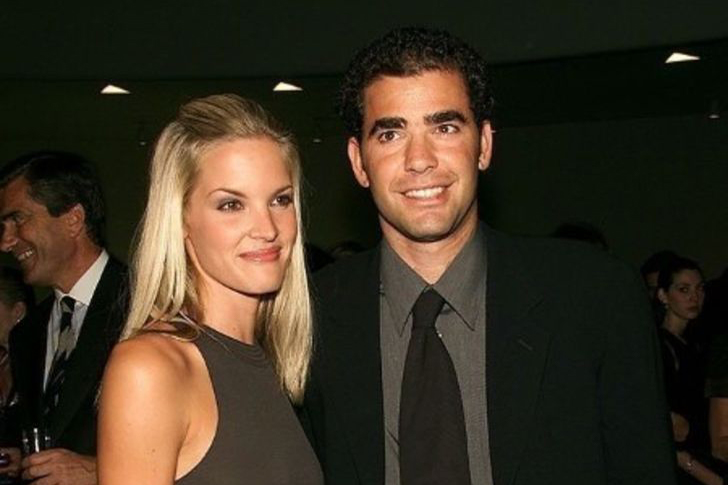 Pete Sampras and Bridgette Wilson have been together for almost one decade. The feeling is still brand new to them, but they do not want it in another way. Sampras was a former tennis star who won 14 Grand Slam and seven indoor titles. He is one of the greatest tennis players in the world. Bridgette Wilson was crowned Miss Teen USA back in 1990 and is also a great actress. She has appeared in several films like I Know What You Did Last Summer, Billy Madison, Mortal Kombat, and Saved by the Bell. 
In 2002, they were blessed with their first son Christian Charles and in 2005, a second son, Nikolaos. Using their investment money, the couple spent about $6 million to buy the Bel Air mansion of actor Albert Brooks. It made for the perfect family home for this foursome.
Blake Shelton and Gwen Stefani – $230 Million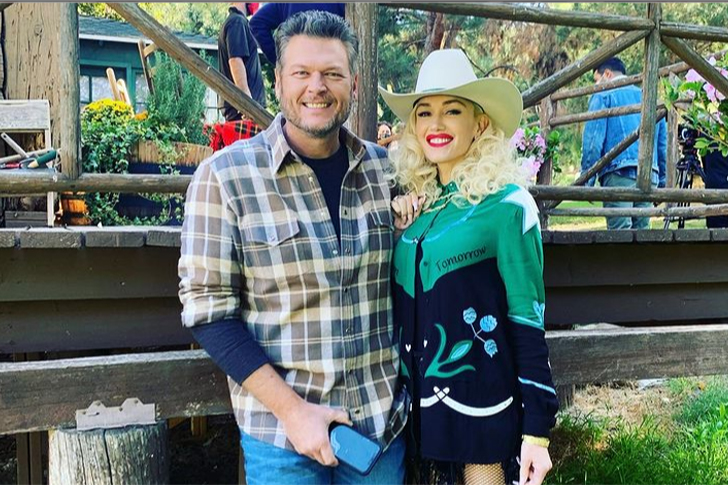 Lovebirds Blake Shelton and Gwen Stefani are one of the most buzzed-about couples in Hollywood. Both of them are also among the highest-paid stars, and with their combined net worth, they have many possessions and investments. They have taken their relationship to the next level when they both their first home for a whopping $13.2 million investment. Both have past relationships they eventually grew out of, leading to where they are now. Fate must be really in their favor because no matter what their differences are, they crossed paths and are now one happy couple.
They kept their relationship at first, but when it was the right time to go public, they did it with glamour and style. They did it at Oscar's Award red carpet party, and social media was lit with excitement. Aside from their singing career, both are venturing in business and establishing restaurants.
Justin Theroux and Jennifer Aniston – $170 Million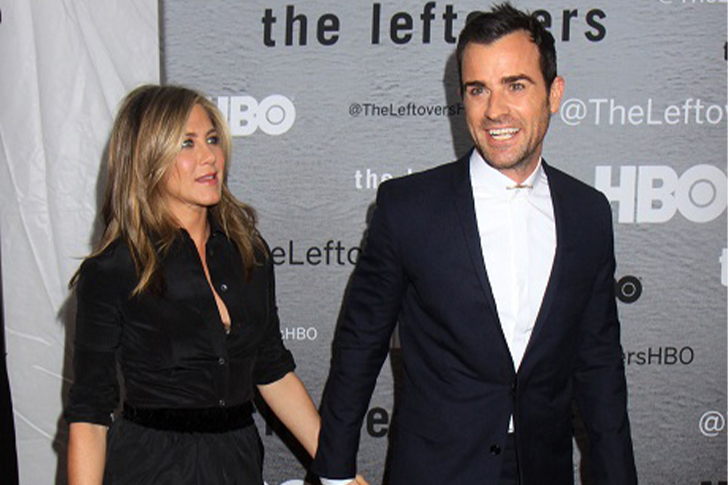 Justin Theroux getting engaged with Jennifer Aniston is one of the sweetest things that happened in Hollywood. Aniston is among the greatest American actresses and is one of its most beautiful faces. She became known after starring in F.R.I.E.N.D.S as Rachel Green. After the sitcom, her film and acting career was equally successful. She starred in movies like Bruce Almighty, The Break-up, and The Good Girl. She is an award-winning actress who has won the Golden Globe Awards, Emmy Award, and SAG Award.
Theroux, must have been very proud of her achievements. He is a famous actor and writer. Some of his works include Iron Man 2, tropic Thunder, and Rock of Ages. Theroux even starred in few films like Six Feet Under and The District. The couple even purchased a house with a home security system in Southern California, though they ended up parting ways.
lvanka Trump and Jared Kushner – $800 Million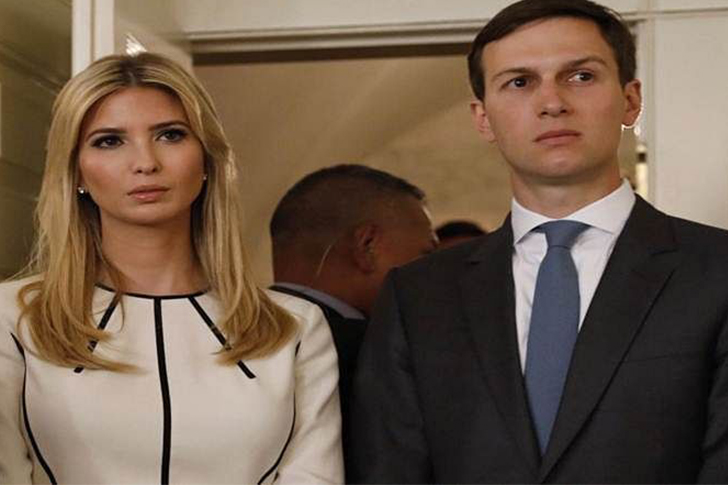 Ivanka Trump and husband Jared Kushner are one of the most powerful couples in the world. With a combined net worth in the range of $800 million they do not need any personal loans to live a luxurious life. They both deserve it as they are working hard to earn that money. They were married in 2009 and have three children. The kids must be thrilled to have parents who worked hard for their lifestyle.
Kushner is a famous news publisher and real estate developer. Since he was a child, his family has always been into real estate. It is no wonder where he got his talent in this complicated career field. Both Trump and Kushner hail from high-profile families and also served as former President Donald Trump's senior advisors. Along with their role in the White House, they have also ventured in business and real properties.
Pink and Carey Hart – $150 Million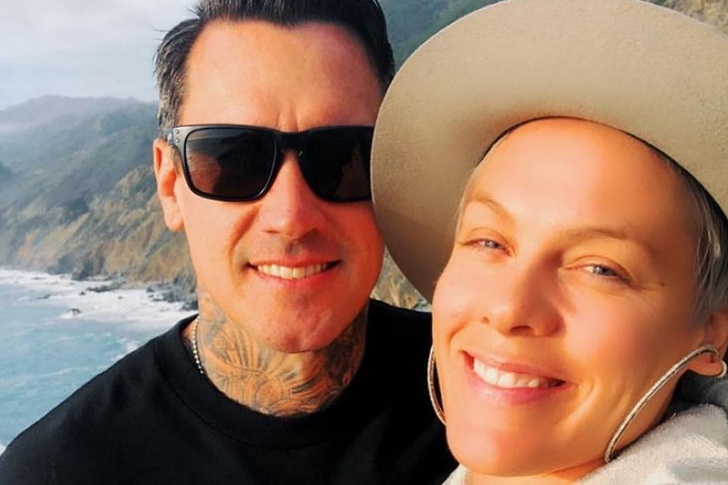 Pink and Carey Heart met during the ESPN X Games in 2001. After five years of dating, the two got married in Costa Rica in 2006. They have matching tattoos together as a symbol of their love. These lovebirds only have a daughter, Willow Sage. Pink's pregnancy was one of that things that inspired her to invest in insurance companies for her daughter's future. If you have no idea what profession Hart is in, he is a professional motocross and motorcycle racer.
He was riding his motorcycle when he proposed to Pink, and it made the singer's heart flutter with joy. Pink is a famous singer and has sold over 90 million records around the world, making her one of the top-grossing artists. Pink and Hart are proud of each other, and to keep their relationship steadfast, they always go to relationship therapy.
Sarah Jessica Parker and Matthew Broderick – $150 Million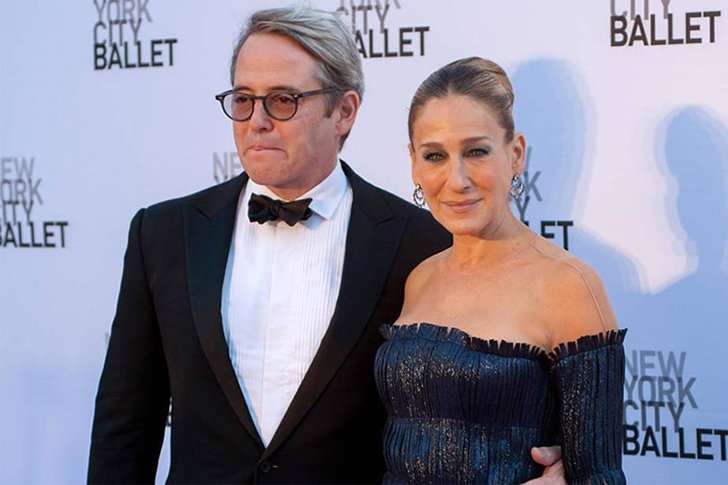 Matthew Broderick and Sarah Jessica Parker have been married for 23 years now. Every day, Broderick is grateful for his marriage to the beautiful actress. When someone asks them about their relationship and how they stayed together for years, their answer is faithful communication and being best friends with each other. Parker is an acclaimed actress and well-known for her role as Carrie Bradshaw in the movie series Sex and the City.
She is a multi-awarded woman who has won two Emmy Awards and four Golden Globe Awards. Don't worry because her husband is just like her, an illustrious actor. He has won two Tony Awards and famous for starring in Ferris Bueller's Day Off and the voice of Simba in the classic Lion King. While both are enjoying their real estate investment in New York, they also have rest houses in Ireland and The Hamptons.
Chris Martin and Gwyneth Paltrow – $150 Million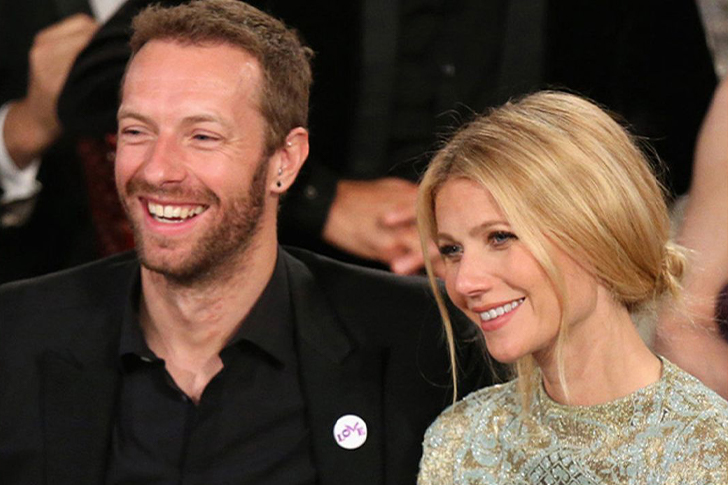 Gwyneth Paltrow is an award-winning actress and also an esteemed singer. She was formerly married to musician Chris Martin. Paltrow was recognized for her memorable roles in Iron Man, Emma, Glee, and Shakespeare in Love. At the same time, her husband is best known as the lead singer of Coldplay. The band has undeniably captured the hearts of many fans around the world. Martin has also won Grammy Music Awards two times and has sold over 100 million albums across the globe, making the band one of the best-selling artists in the industry.
They have two children and both make sure to provide the best roofing for their kids. They might have parted ways, but their combined net worth will help ensure the future of their two young kids. After all, both are still in school and it is important for them to not have to worry about finances associated with it.
Sacha Baron Cohen and lsla Fisher – $150 Million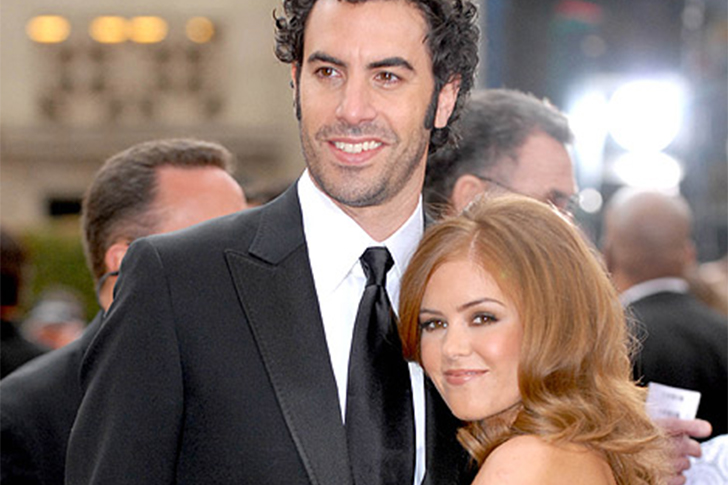 Sacha Baron Cohen and Isla Fisher have been together for two decades. Since 2010, they have been married, and are still growing together as a couple. Cohen is an English comedian and actor who is famous for his characters like Bruno, Ali G, Borat, and Admiral General Aladeen. His characters on TV are unsuspicious but always make fans laugh due to the outrageous situations he creates. For his work, he has been constantly recognized and nominated for various accolades.
His wife, Fisher, has starred in Confessions of a Shopaholic, Wedding Crashers, and Definitely Maybe. This adorable couple have two kids together. They may not be as active as before, perhaps focusing on their young kids at the moment, but their net worth is still sizable. A good financial advisor is a must to help them grow this amount and spend their money wisely.
Meryl Streep and Don Gummer – $150 Million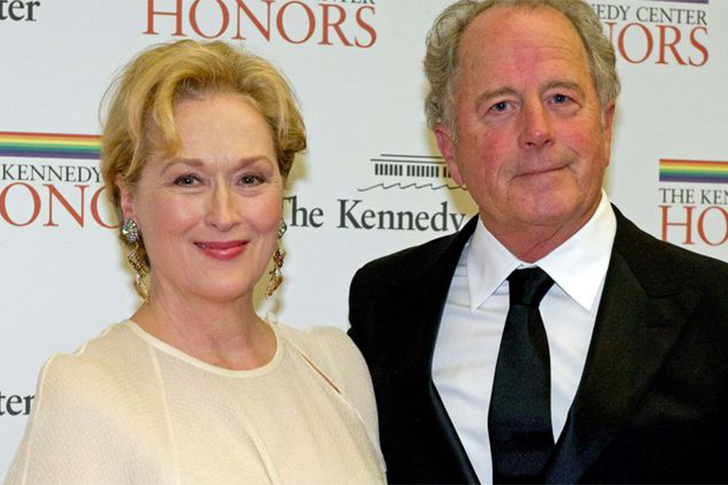 Staying married for more than ten years is often a feat achieved by very few couples in Hollywood. However, Oscar award-winning actress Meryl Streep and American sculptor Don Gummer defied all Tinseltown odds and stayed married for an impressive four decades. You read that right! The actress and her husband have been married for forty years and are still going strong. Maybe that's why the couple has been able to muster up quite a fortune.
Together, the couple is worth more or less $150 million in net worth. It's not surprising, though, considering that Don and Meryl are heavyweights in their respective careers. Meryl, alone, racks up $24 million per project in Hollywood. The couple also has multiple celebrity-grade investments, which includes real estate properties and other high-profile purchases. However, what's admirable about this couple is that they remain low-key and humble despite their deep pockets.
Scarlett Johansson and Colin Jost – $146 Million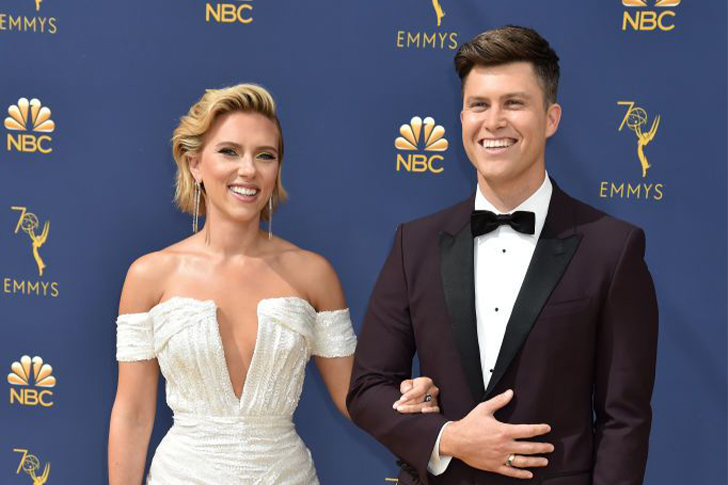 By now, almost every person on the planet knows who Scarlett Johansson is. Thanks to her iconic portrayal of Black Widow in the blockbuster Avengers franchise, she furthered her already stable celebrity status in Hollywood and the world. However, not a lot of people are aware of her married life.
Scarlett and Colin first met in 2017 on Saturday Night Live, where Colin worked as a writer. After a little over three years of dating, the duo decided to tie the knot in an intimate ceremony in 2020. Today, the couple boasts a whopping $146 million combined net worth. That's a pretty big fortune for a newlywed couple. With this much wealth on their hands, the couple should hire a financial advisor to manage their expenses. Their wealth would only go higher from here, considering that both of them are A-listers in their crafts.
Heidi Klum and Tom Kaulitz – $145 Million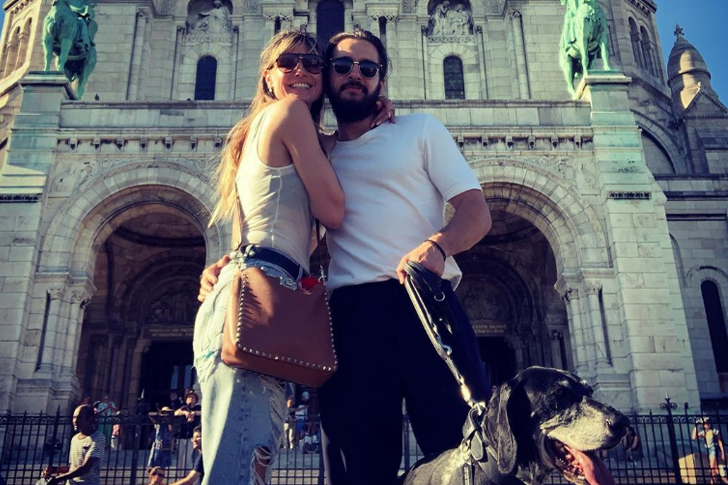 Heidi Klum and Tom Kaulitz's marriage is perhaps one of the most unexpected celebrity unions in recent years. The two began dating back in 2018 after being introduced by a mutual friend. While Tom Kaulitz's name is relatively new to some people, he has actually been in the entertainment industry for quite some time now. Some people may remember him as a member of the German band Tokio Hotel. Although the band is no longer as active as it used to be, they had a pretty successful run in the music industry back in 2008.
The two quietly sealed their union in 2020, just under a year of making their relationship Instagram official. Reports also claim that Tom enlisted Heidi's kids' help to pop the question to the supermodel. How sweet is that? Now that they are married, the couple boasts a combined net worth of around $145 million.
Enrique Iglesias and Anna Kournikova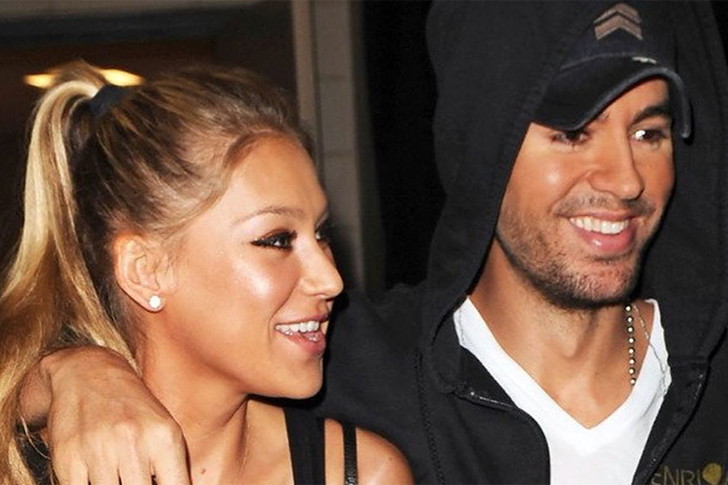 If you are a fan of Spanish music and are well-versed in the tennis industry, then you probably know our next A-list couple. Enrique Iglesias and Anna Kournikova first met on the set of Enrique's music video for Escape. Unlike most young couples of their generation, Enrique and Anna have managed to keep their relationship going for almost two decades!
That's right, the two started dating back in 2001 and have been inseparable since. Today, they are proud parents to their two-year-old twins, Nicolas and Lucy. Apart from their two children, Enrique and Anna also share a massive net worth of around $135 million. With that much money in their bank accounts, we're pretty sure that their credit scores are pretty impressive as well. There's also no doubt in our minds that their kids' futures are all set, given their wealth and fortune.
Matthew McConaughey and Camila Alves – $100 Million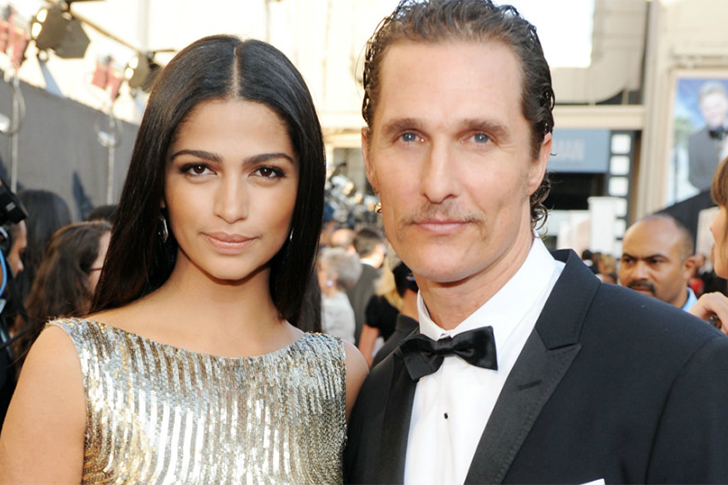 Good looks and deep pockets — those are just two things that Matthew McConaughey and Camila Alves share as a couple. Like most modern-day couples, Matthew and Camila's paths crossed while they were partying it up at a Los Angeles bar back in 2006. The actor once shared that he was smitten with the Brazilian model from the moment she saw her. I mean, who wouldn't be? She's absolutely gorgeous!
The two dated for around six years and tied the knot in June of 2012. However, before the two walked down the aisle, they already welcomed two beautiful children. Their first child, Levi, was born in 2008, and Vida was born in 2010. With a combined net worth of $100 million, Matthew and Camila can easily set up excellent educational insurance for both their children. The couple has genuinely stood the test of time, and hopefully, they continue to grow as a family in the years to come.
Carmelo Anthony and La Vazquez – $99 Million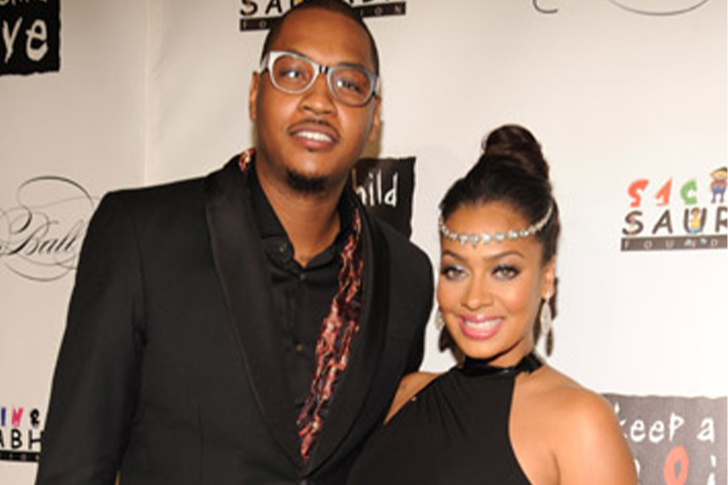 Any union between a pro-athlete and a Hollywood personality is guaranteed to stir interest in the media. Such was the case with Portland Trail Blazers' Carmelo Anthony and TV personality La La Vazquez.
According to sources, it was the pro-basketball star who made the first move. Apparently, Carmelo was crushing hard on La La that he enlisted a mutual friend's help to introduce them. Thankfully, La La felt the same way, and the two ended up engaged in 2004. While making marriage plans, the couple welcomed their first child in March of 2007. Six years after getting engaged, Carmelo and La La finally decided to get married in 2010. The ceremony was such a spectacle that it even aired on VH1. Since then, the couple has explored several investments and now has a combined net worth of around $99 million. Their marriage may not be perfect, but they sure did well with their finances.
Blake Shelton and Miranda Lambert – $90 Million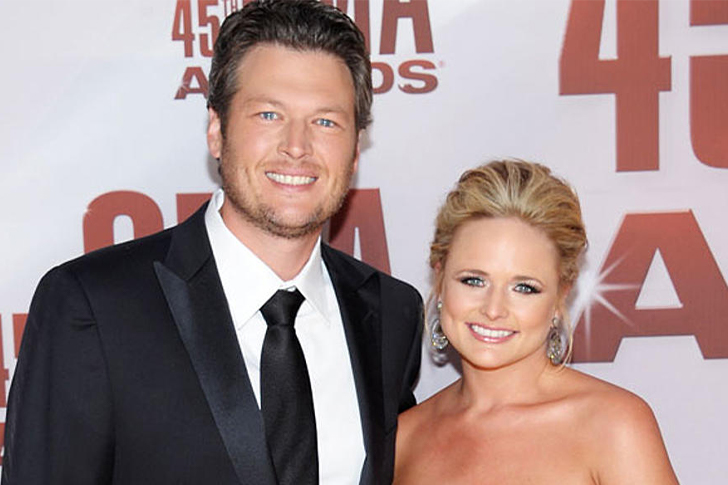 Former country music power couple Blake Shelton and Miranda Lambert may have suffered a bitter end to their relationship, but they sure did have a good run financially. Before the couple called up their lawyers to finalize their separation, Blake and Miranda enjoyed a combined net worth of $90 million.
The pair first met in 2005, after performing in the same event. After dating for nearly six years, Blake and Miranda finally exchanged their I Do's in May of 2011. From then on, their union rose to become one of Hollywood's most powerful marriages. However, their fame also came with a price. In 2015, the couple announced that they have decided to part ways after only four years of marriage. The announcement came as a shock to the industry, but Miranda expressed how it became impossible for them to carry on with the marriage, given their tight and busy schedules. Indeed, Hollywood is not all sunshine and daisies.
David Foster and Katherine McPhee – $90 Million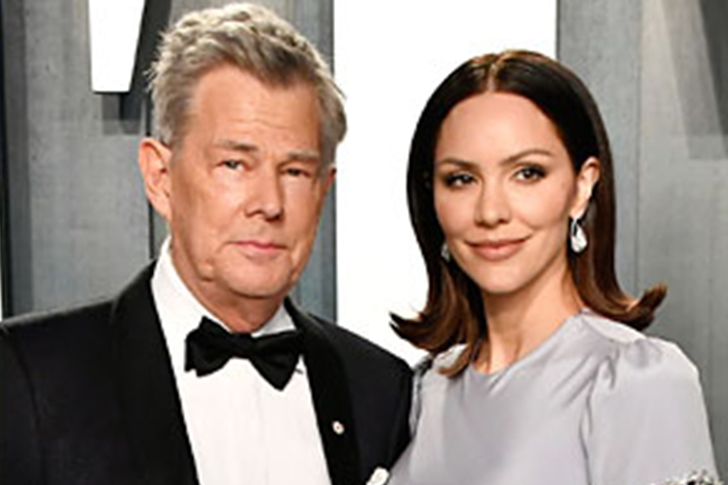 If there's one thing Hollywood couples are good at, it's proving that age simply does not matter. Take Katherine McPhee and David Foster, for example. Despite the 34-year age gap between them, they still managed to make their relationship work.
However, before the pair even entertained the thought of dating each other, Katherine and David worked together. The year was 2005, and Katherine was an aspiring singer fighting for her dreams on the set of American Idol. David, back then, was still married to his former wife, Yolanda Hadid. After years of having little to no contact with each other, fate brought the two back together, and this time, they made sure to seal the deal. The two got married back in June of 2019 and are now worth $90 million. David's three older daughters are also quite charmed with the singer and have even given her credit for bringing their dad closer to them.
Melanie Griffith & Antonio Banderas – $85 Million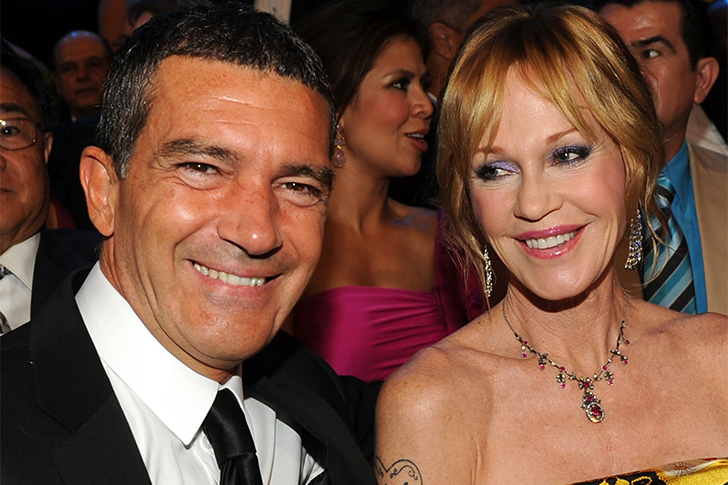 Former husband and wife duo Antonio Banderas and Melanie Griffith once ruled over Hollywood's circle of power couples. Their relationship began after they met on the set of the 1995 film Two Much. During that time, both Melanie and Antonio were still married to other people. However, after lawyers finalized each of their separations, Antonio and Melanie wasted no time and got married in May of 1996. They stayed married for 19 years before calling it quits in 2015. However, while the two were still married, they enjoyed a pretty luxurious life thanks to their combined net worth of around $85 million. Although the two were wealthy, they remained humble and maintained a low profile in the industry.
The couple might have ended things a long time ago, but that doesn't mean that they have bad blood with each other. In fact, Antonio still speaks highly of his ex-wife and even went as far as calling her a part of his family. We don't know about you, but that's a lovely gesture.
Emily Blunt & John Krasinski – $80 Million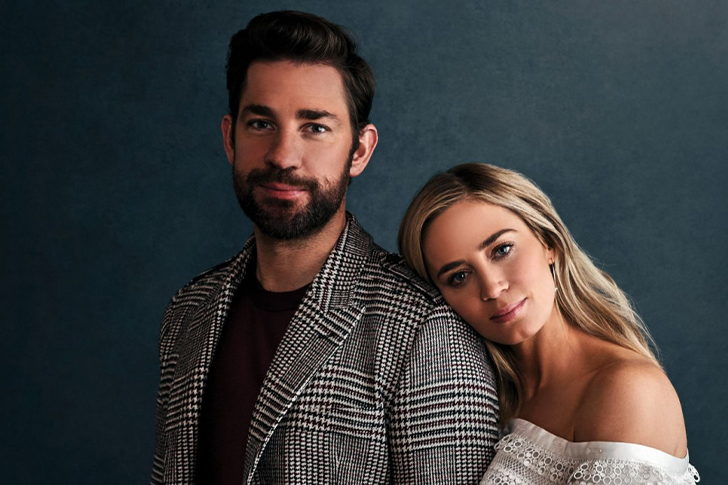 Emily Blunt and John Krasinski are easily two of the most beloved celebrities in Hollywood today. When the two got together, it was twice the excitement for both of their fans. Not only are the two actors lovable, but they are also incredibly skilled in their crafts. For one, John Krasinski has proven that he can do serious roles despite being widely known for his comedic charms. He showcased this versatility flawlessly when he and Emily starred in the blockbuster film A Quiet Place.
Given their acting chops and top-notch projects, it's not surprising to learn that the couple has a combined net worth most of us could only dream of. They are impressively rich individually. However, when you put their net worths together, you'd get a value reaching up to $80 million. Their kids must be pretty lucky having parents like John and Emily to spare them from the trappings of student loans.
Penelope Cruz & Javier Bardem – $75 Million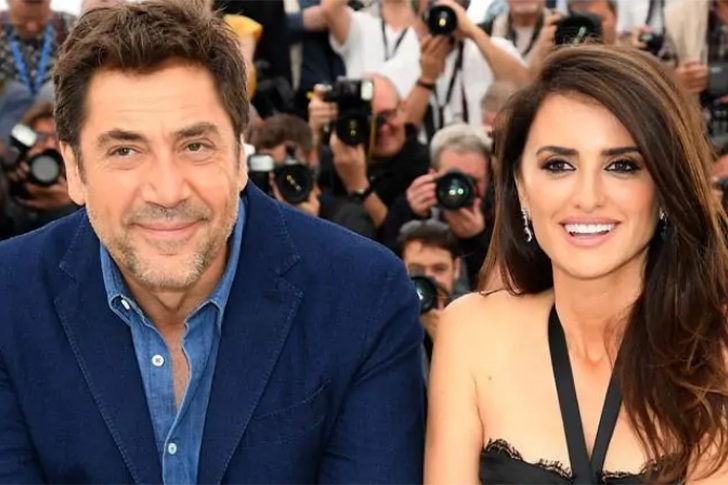 When talking about Hollywood's most smoldering couples, one cannot merely skip Javier Bardem and Penelope Cruz. With their pleasing, good looks and skillful acting, it's no wonder these two became two of the industry's most sought-after talents. The couple first crossed paths back in 1992 when they worked on the film Jamon. For years, Penelope and Javier managed to keep their relationship under wraps until the paparazzi snapped a picture of them getting cozy with each other in the Maldives. Finally, after years of dodging relationship questions, Javier admitted that he was romantically involved with the actress on a red carpet interview in 2010. The two tied the knot in an intimate Bahamas wedding in the same year.
Today, Javier and Penelope share two children, Leo and Luna. They also share a staggering combined net worth of around $75 million. Just imagine the kind of investments they can make with that much money to their names.
Kristin Cavallari & Jay Cutler – $60 Million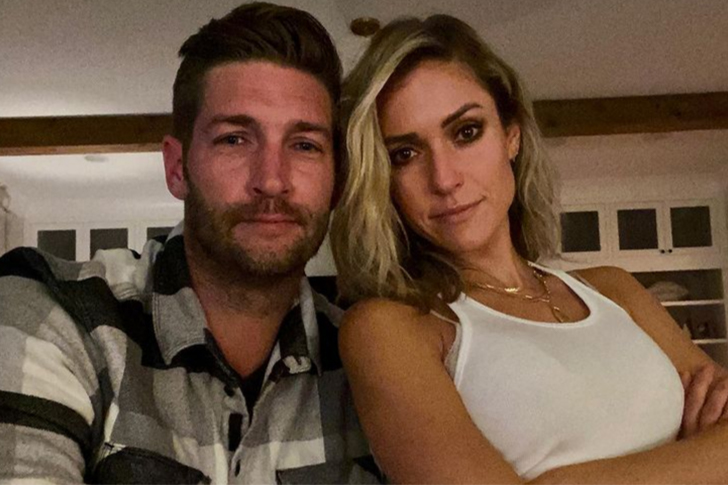 Next up, we have another marriage cross-over from the sports industry and Hollywood. We're talking about no other than Kristin Cavallari and her NFL other-half, Jay Cutler. The couple met ten years ago when Jay Cutler was still playing for the Chicago Bears. Since the two lived in two different states, making their relationship work was initially a struggle. At first, Kristin wanted to pass on Jay's invitation for a date since her schedule in California was jam-packed. Fortunately, The Hills star came around, and the two ended up getting engaged a year later.
Their relationship still had its ups and downs, though, as Jay found it challenging to cope with Kristin's fast-paced life. In 2012, the two welcomed their first child together and followed it up with a wedding in 2013. Since getting married, Kristin and Jay have shared several memories and investments that gave them a combined net worth of $60 million. Sadly, the couple decided to end their decade-long relationship in 2020. Hopefully, the two maintain a good relationship with each other despite going their separate ways.
Jessica Simpson & Eric Johnson – $210 Million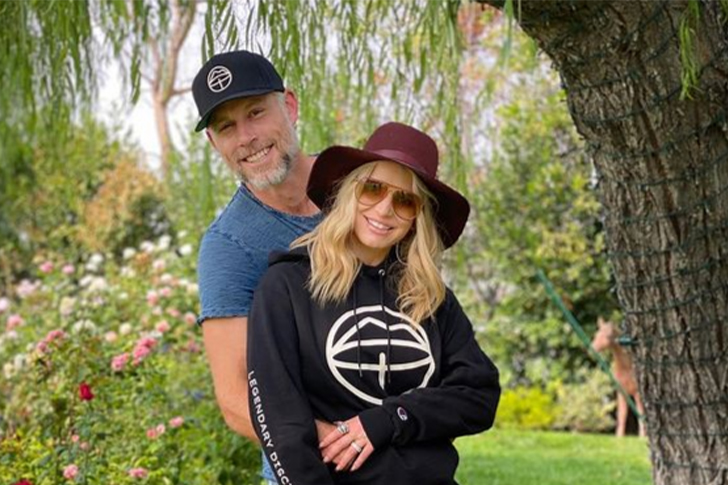 Jessica Simpson is an American singer, actress, entrepreneur, and TV personality. As an actress, musician, and more recently, retail entrepreneur, she has earned distinct fortunes. The Dukes of Hazzard star began dating NFL star Eric Johnson in May 2010. The pair confirmed their engagement in November 2010, after just six months of dating. They have two cute children, a daughter named Maxwell Drew, who was born in May 2012, and a son named Ace Knute who was born in June 2013. They got married at San Ysidro Ranch in Montecito, California, on July 5, 2014.
It is said that Eric's net worth is approximately $10 million and much of their net worth is attributed to his wife. With Jessica's line of investments that include beauty products, handbags, lingerie, shoes, and boots that consistently produce gross sales of over $1 billion, it is obvious that the couple is doing financially well.
John Legend & Chrissy Teigen – $75 Million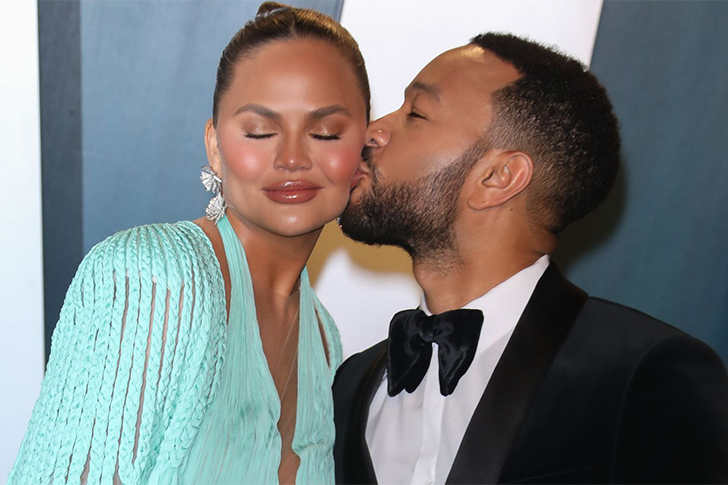 The All Of Me singer, John Legend is famously married to Chrissy Teigen, a supermodel he met when she appeared in the music video for his 2006 album Stereo. The famous duo has appeared in two more music videos together in the years since then. Chrissy has been able to develop a career as a model, influencer, author, host, and TV personality and became one of the world's highest-paid models. Her stunning face, quick wit, and bubbly character won her photoshoots and hosting that all add to her crazy-high net worth.
Recently, John and his wife purchased a $5.1 million home in West Hollywood, California. They also own an $8 million penthouse, a $9 million penthouse in New York City, and a $14.1 million mansion in Beverly Hills. Together, they are worth a whopping $75 million. They are currently staying at their investment home in Beverly Hills, together with their daughters, Luna and Miles.
Khloe Kardashian & Lamar Odom – $80 Million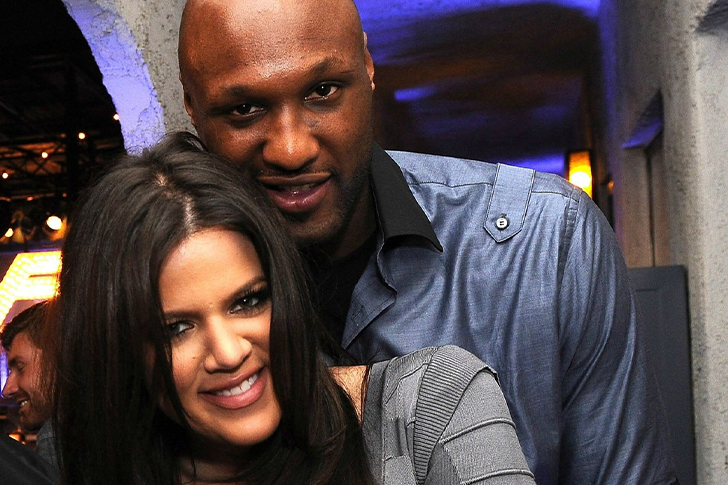 Throughout his NBA career, Lamar Odom has gained $114 million, and currently, he is getting an $8.2 million salary from the Los Angeles Lakers. His best financial season was when the Lakers paid him $14 million in the 2008-09 season. Many people have blamed the Lakers for paying him too much, but Lamar has shown his critics what he can do. On the other hand, Khloe Kardashian was less well-known in the entertainment industry back in 2009 until the entire Kardashian family was thrown into the spotlight. It was the same year that she married Lamar, after just one month of knowing him. He became a regular on Keeping up with the Kardashians while they were in a relationship. The two even made a spinoff show entitled Khloe and Lamar in 2011. Sadly, the show was canceled after two seasons. Currently, Khloe has a net worth of $50 million and has recently made an investment in collagen brand, Dose and Co.
For years, life seemed stable for the pair, and as the Kardashians grew to fame, more and more people started following the lives of Khloe and Lamar. It did not last long though when Khloe hired a lawyer to get legally separated in 2013.
Maya Rudolph & Paul Thomas Anderson – $82 Million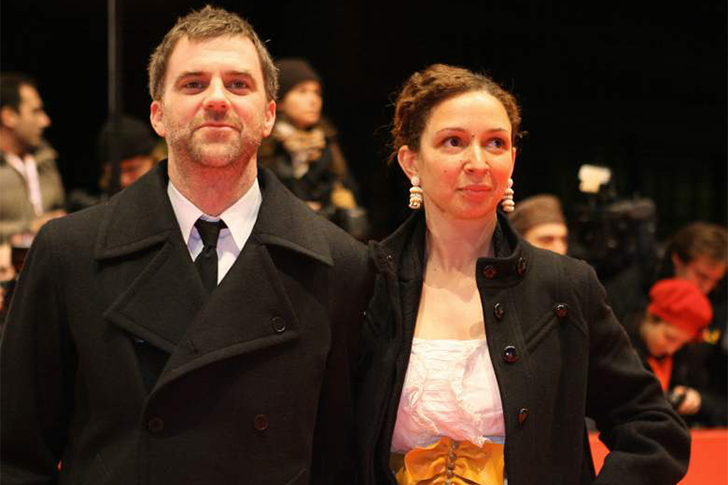 Maya Rudolph and Paul Thomas Anderson are one of the most understated couples in control in Hollywood. Despite dating since 2001, the couple never officially tied the knot. The former Saturday Night Live comedian is going to chat about her "husband" from time to time, but it's pretty unusual to see the two together, aside from walking down the red carpet at the Oscars. Maya has had a career spanning more than two decades, with many memorable characters. She has an approximate net worth of $12 million, making her one of the highest-earning Hollywood celebrities. She began dating Magnolia director Paul soon after his break up with Fiona Apple.
After 19 years, four children, and an investment home in Tarzana, Los Angeles, Paul and Maya seem to have found complete fulfillment in their lives together as a couple. Together, they have a net worth of $82 million.
Kevin Bacon & Kyra Sedgwick – $66 Million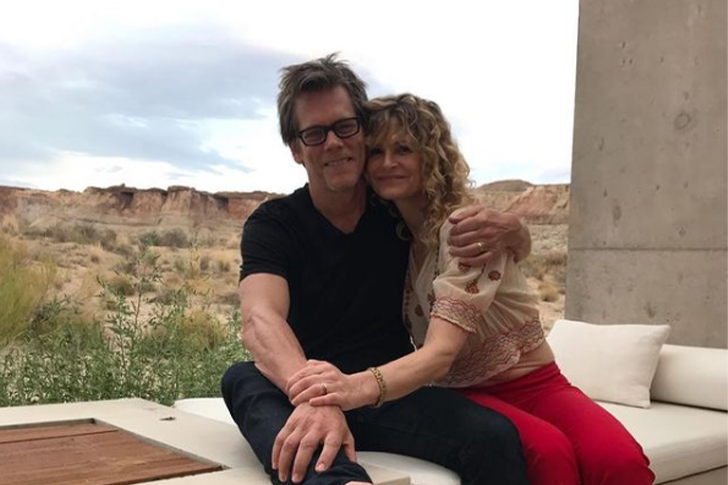 Kyra Sedgwick and Kevin Bacon are not just two promising actors, they are also husband and wife. The couple tied the knot on September 4, 1988, and remained strong after 32 years. They are blessed with two kids, Sosie and Travis Bacon, who will inherit their whopping fortune.
Thanks to their hard work and their numerous films, they have an estimated net worth of $66 million. Kevin has a net worth valued at $50 million. As proof of his success, his vast and diverse body of work has led to the creation of Six Degrees of Kevin Bacon. This is a parlor game where players find a link between a random actor and Kevin, stating a movie where they have appeared together. His wife, a cousin of the 60's model and muse of Andy Warhol, Edie Sedgwick, actress Kyra is also a famous and prolific celebrity. It was reported that her net worth is around $16 million.
Nick Jonas & Priyanka Chopra – $75 Million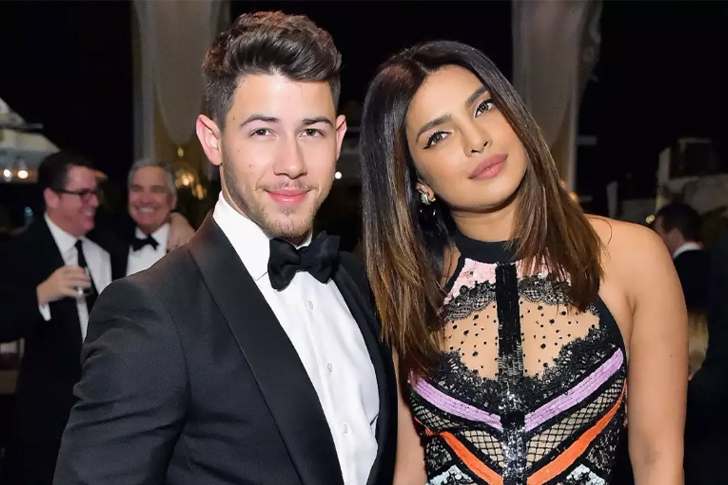 Priyanka Chopra and Nick Jonas make for a super-classy power pair, enjoying huge fame on their names. Bollywood star Priyanka, with her sheer efforts and hard work, carved a niche for herself in the film industry. There was no looking back on her since winning the Miss World title in 2000. She has worked with such big names as Dwayne 'The Rock' Johnson, Zac Efron, and Justin Timberlake, and was featured in film videos featuring Black Eyed Peas' Pitbull and Will.i.am. Priyanka has a net worth of $50 million with investments in an ed-tech company and dating app Bumble.
On the other hand, Nick has been in the music scene as one of the eminent members of the Jonas Brothers boy band. He is worth a whopping $25 million as of 2020, Although this could accumulate the fortunes that various celebrities have earned over their lives, it is half as much as his wife's net worth.
Terry & Heather Dubrow – $100 Million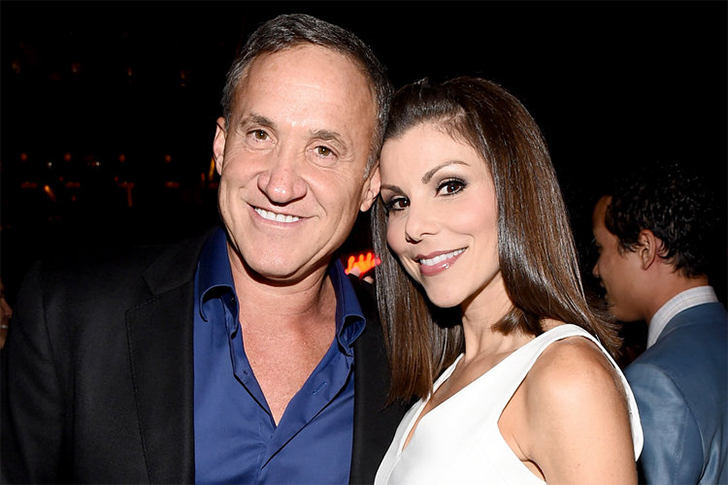 Dr. Terry Dubrow graduated from the UCLA School of Medicine with a medical degree. He completed his internship and went on to set up a practice of his own. Terry is the world's third-richest plastic surgeon with a current net worth of $40 million. He also appears with his partner, Heather Dubrow, in The Real Housewives of Orange County. Heather is a 46-year-old actress, reality TV star, and mother with an estimated net worth of about $30 million. Her acting work, appearances on reality television, and the considerable profits of her husband from his medical office make up much of her extraordinary net worth.
They have been together for 21 years and are blessed with four kids. Heather and Terry sold a house for more than $16 million in SoCal County and are currently residing at their new investment home in Orange County, California.
Nick Lachey & Vanessa Minnillo –  $50 Million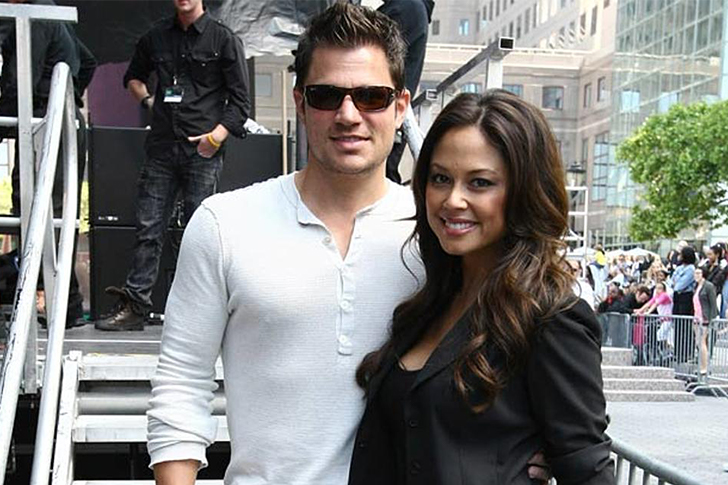 A former 1998 Miss Teen USA, an American actress, a beauty queen, a fashion model, and a  television host, Vanessa Minnillo made fame on her own. While singer Nick Lachey and Vanessa first met during one of the singer's many TRL appearances, which she hosted from 2003 to 2007, the romance started brewing when she appeared on his video What's Left of Me. Shortly after Jessica Simpson hired a lawyer and got legally separated from Nick, he started dating Vaness. Nick is a former member of the 98 Degrees pop band. He has acted as an actor in the movies Charmed and One Tree Hill. In 2011, the couple got married and had three children.
The Lacheys sold their home in Encino but the former boy band frontman together with his wife have paid $4.15 million for a larger estate in the area in 2020. Together, the couple has a net worth of $50 million.
Chris Pratt & Katherine Schwarzenegger – $43 Million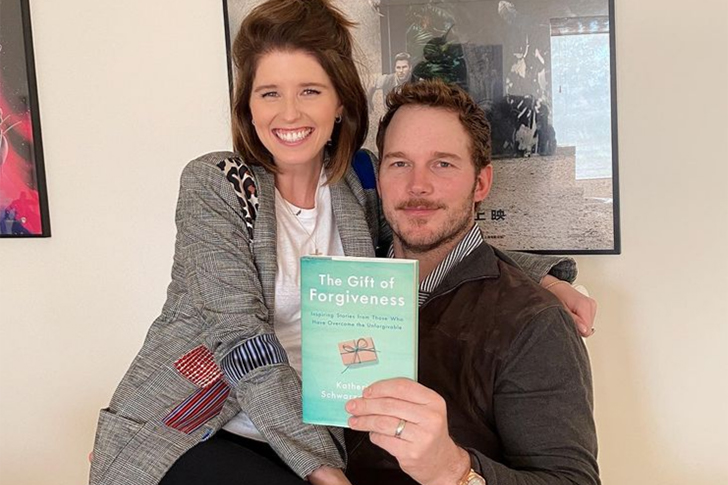 We all know Chris Pratt. He is the funny guy behind the successful movies Guardians of the Galaxy, Jurassic World, and Jurassic World: Fallen Kingdom, to name a few. He was first married to Anna Faris from 2009 to 2018, but after a lawyer fixed their legal separation, he tried another shot at love. This time, he set his eyes on the beautiful daughter of Arnold Schwarzenegger, Katherine Schwarzenegger, who is an author.
Despite the big difference in the career department, not to mention age, they quickly hit it off. They started dating in 2018 and announced their engagement in January 2019. They tied the knot later that year and welcomed their first baby a year after. As these two are working parents, they both have a significant net worth. Chris is worth $60 million, while Katherine has $3 million. Together, they have a combined fortune of $43 million, which they will probably use to secure their kids' future.
Barack Obama & Michelle Obama – $140 Million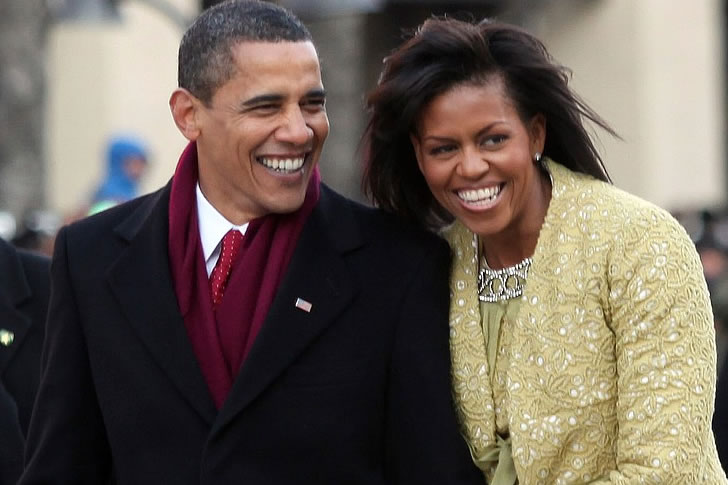 Barack and Michelle Obama are not just one of the power couples in the US, but a former first couple, too. Everybody knows Barack for being the former President of the US from 2009 to 2017. He gets the credit for being ranked the eighth greatest American President by the American Political Science Association after a 2018 survey.
On the other hand, Michelle is the former First Lady, who has effortlessly captured the world with her wit and works for the country. In fact, after their service in the White House, her influence has remained high. She even topped Gallup's poll of the "most admired woman" in the US for three consecutive years. Michelle is an advocate of many causes, from poverty awareness to education, nutrition, and more. She is also a fashion icon. With their names and works for the country, Barack and Michelle have secured $140 million net worth.
Joe Jonas & Sophie Turner – $48 Million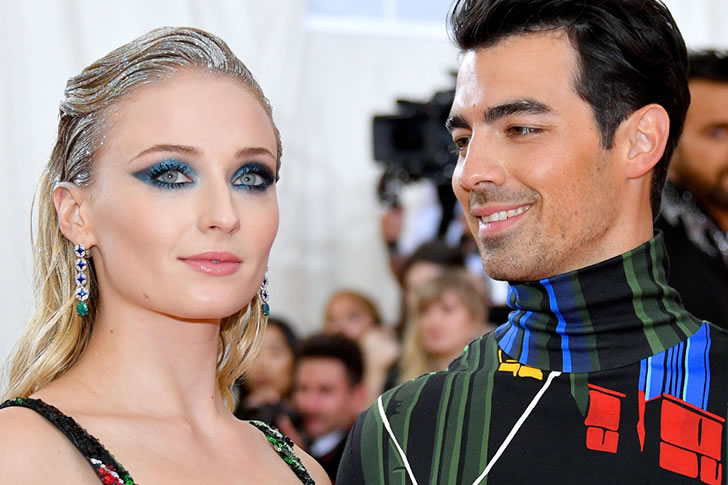 Millennials surely know who Joe Jonas and Sophie Turner are. Joe is one-third of the pop-rock band the Jonas Brothers, along with his brothers Kevin and Nick, which they started in the mid-2000s. He has made a name as a singer, songwriter, and actor, who gained worldwide recognition in the TV movie Camp Rock and its prequel Camp Rock 2: The Final Jam. His band was so famous back then that he and his siblings even had their own series, Jonas Brothers: Living the Dream and Jonas.
Alternatively, his wife, Sophie, earned international stardom when she played the role of Sansa Stark in the hit HBO TV series Game of Thrones. This paved the way for the English actress to be part of several international movies, like X-Men: Apocalypse and X-Men: Dark Phoenix. With the degree of their fame, Joe and Sophie both have an immense fortune of $40 million and $8 million, respectively, making them worth $48 million together.
Olivia Wilde & Jason Sudeikis – $40 Million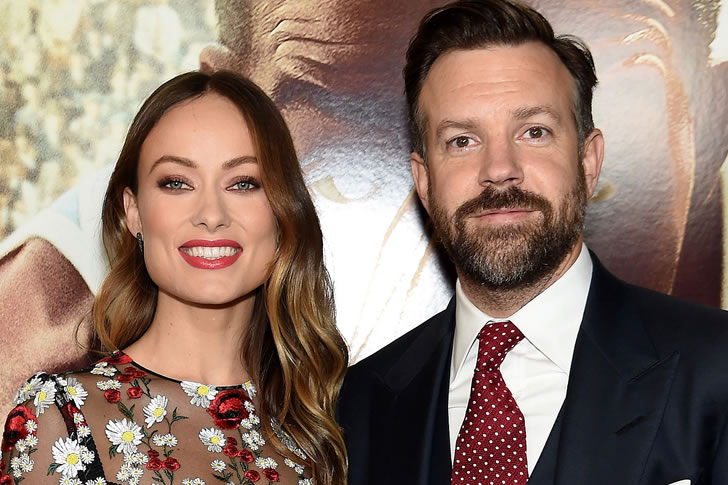 Olivia Wilde and Jason Sudeikis once shared a combined net worth of $40 million when they were still together. Sadly, towards the end of 2020, the two decided to part ways and ended their engagement after seven years. Fortunately, they weren't married yet, so they won't experience the hassle of working with their lawyers to fix everything right legally.
Anyhow, despite the separation, their two kids, Otis Alexander and Daisy Josephine, remain to be their number one priority and the heart of their family's relationship. In an official statement, the former couple revealed they stay amicable and now a great co-parent. As an actress and filmmaker, Olivia has been continuously working for her kids, while Jason also does the same. He is an actor, comedian, screenwriter, and producer. As they respectively have $40 million net worth each, their kids will surely have a great future.
Freddie Prinze Jr.& Sarah Michelle Gellar – $60 Million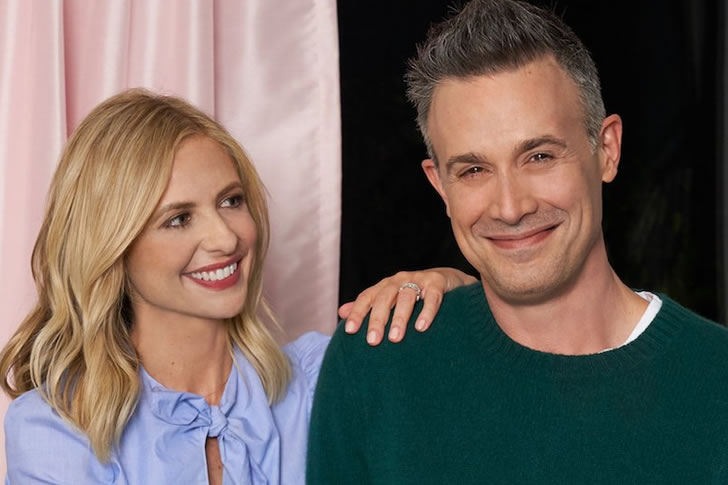 Freddie Prinze Jr. and Sarah Michelle Gellar are equally rich. They respectively have $30 million net worth each after working together in Hollywood, giving them a combined $60 million fortune. This couple once conquered the small and big screen during the late '90s to early 2000s. Surely, you know Sarah for the hit TV series Buffy the Vampire Slayer from 1997 to 2003, while Freddie is best known for coming-of-age films like She's All That, Summer Catch, and more.
Although they're rarely seen in the limelight today, Freddie and Sarah remain active in the industry. They're also now both into cooking. Freddie now has his own cookbook, titled Back to the Kitchen, while Sarah has spent her investment money in an e-commerce start-up that sells baking kits, called Foodstirs, which she co-founded with two of her friends. She also released a cookbook of her own, Stirring Up Fun with Food.
Mandy Moore & Ryan Adams – $26 Million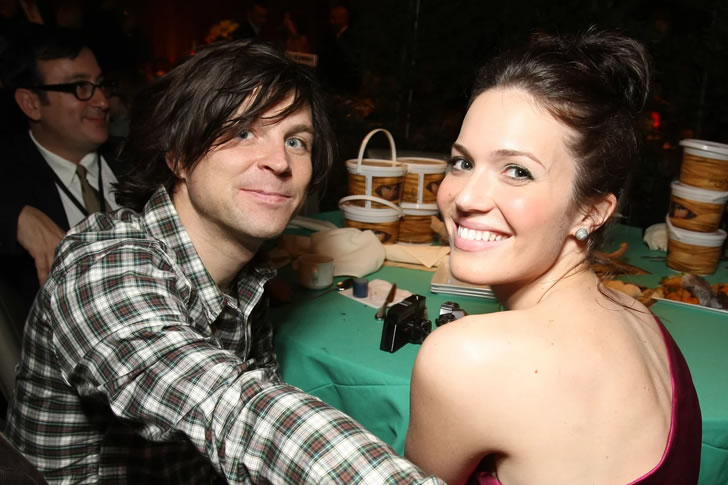 Mandy Moore has been in the entertainment scene since the early '90s. She is known for her incredible singing talent, not to mention her songwriting, acting, and voice acting skills. She rose to stardom when she dropped her debut single, Candy, and debut album, So Real. Now, she is making waves on the small screen, playing the role of Rebecca, in the hit TV series This Is Us. These things helped Moore amass a net worth of $14 million.
Her former husband, Ryan Adams, oppositely, is also a wealthy man. He is worth $12 million—just $2 million less than his ex-wife's fortune. This wealth also comes from his incredible talent as a singer-songwriter, record producer, and poet. He has 17 albums to his name and three as a former member of the band Whiskeytown. He tied the knot with Mandy in 2009 and parted ways in 2016. The two don't have kids, so they won't have any problems getting student loans in the future.
Joanna Gaines & Chip Gaines – $20 Million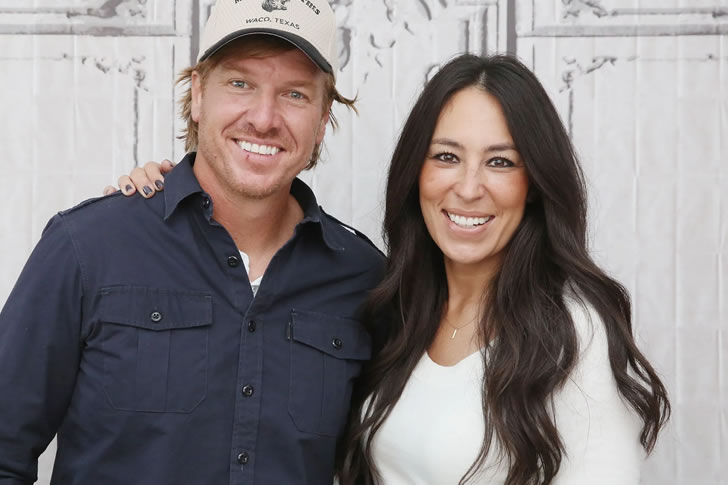 Joanna Gaines may have a vast knowledge about investment as a businesswoman herself. She is also a home renovation and design guru and reality TV personality. Joanna is the founder, owner, and lead designer of Magnolia Homes. The 42-year-old star is also best known for being part of the HGTV show Fixer Upper, along with her husband, Chip Gaines.
The couple looks after their home renovation empire, composed of housewares at Target. They manage to produce more than 300 pieces of home products, from beddings to lifestyle stuff. They also have several TV shows with the house renovation theme. Besides Fixer Upper, Joanna and Chip work together on Fixer Upper: Behind the Design and Fixer Upper: Extras. If that's not enough, they have several books to their names, like No Pain, No Gaines: The Good Stuff Doesn't Come Easy Chip Gaines, and The World Needs Who You Were Made to Be, among many others. With their numerous works, Joanna and Chip are now sharing a fortune of $20 million.
Orlando Bloom & Miranda Kerr – $100 Million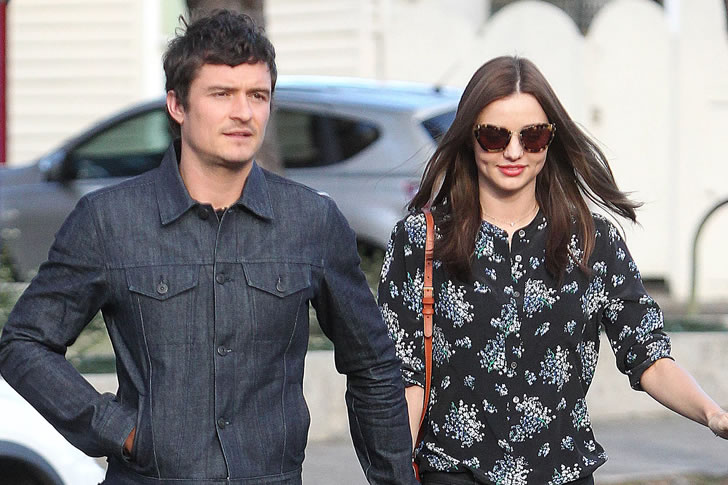 If Orland Bloom and Miranda Kerr end up together, they should have enjoyed a massive net worth of $100 million. The two used to be married for three years, from 2010 to 2013. Sadly, their love story had to end.
Orlando has been known for being part of the most famous and successful movie series in cinema history–The Lord of the Rings and Pirates of the Caribbean. Miranda, oppositely, rose to prominence as one of the Victoria's Secret Angels. She also gets the credit for representing the Australian department store chain David Jones. Although they ended up parting ways, they are now happily building new lives with their respective partners. Orlando has been in a relationship with Katy Perry since 2016. They are now sharing a beautiful daughter, named Daisy Dove Bloom. On the other hand, Miranda has been married to Evan Spiegel since 2017.
Seal & Heidi Klum – $200 Million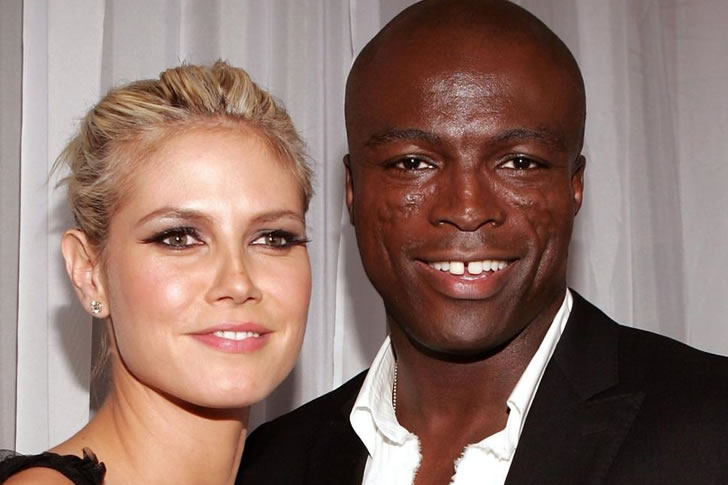 If Seal and Heidi Klum didn't part ways, they should have been one of the industry's wealthiest couples, supposedly sharing a $200 million fortune. The majority of this net worth comes from Heidi, who is worth $160 million after working in the entertainment industry for decades, from being a no-name model to an iconic fashion icon, TV host, producer, and now a businesswoman. She has probably spent a fair amount of her money on investments that make her affluent today.
On the other hand, Seal has made a name in the music scene as a singer-songwriter. He has sold more than 20 million records worldwide, thanks to his first international hit song, Crazy, followed by his most celebrated tune Kiss from a Rose. This success has helped him amass $40 million net worth. Today, Heidi is already married to Tom Kaulitz, while there is no news as to who Seal is dating.
Eddie Cibrian & LeAnn Rimes – $20 Million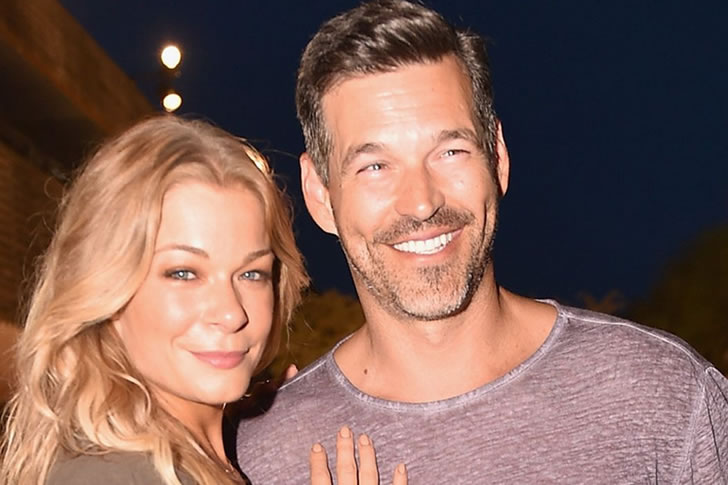 Eddie Cibrian and LeAnn Rimes' love story started with a huge controversy. The two were both married to other people when they first met. LeAnn tied the knot with Dean Sheremet in 2002, while Eddie got married to Brandi Glanville in 2001. However, when Eddie and LeAnn did the made-for-TV film Northern Lights for Lifetime in 2009, they started to fall in love with each other, ending up in an affair.
As they say, the heart wants what it wants, and so they worked on their attorneys to give way to their romance, but it didn't end with a huge noise. Despite that, LeAnn and Eddie both became legally single again in 2010, and just after a year, they finally exchanged their vows. Almost ten years after that controversial event, the couple is now happily living together and enjoying their combined net worth of $20 million.
Megan Fox & Brian Austin Green – $16 Million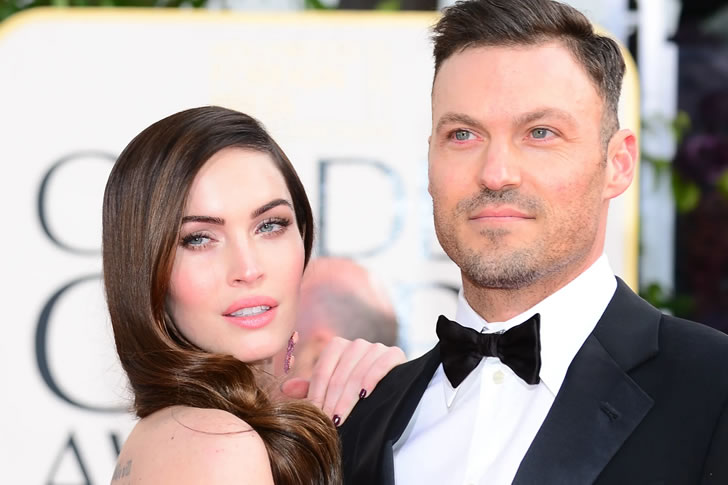 At 15 years old, Megan Fox made her way into the acting business, with her debut being in the direct-to-DVD movie Holiday in the Sun. After landing a couple more roles in TV shows and movies, Megan gained widespread recognition for her role as Mikaela in Michael Bay's Transformers movies. Since then, she has landed acting credits in other projects like the Teenage Mutant Ninja Turtles movies, New Girl, The Battle of Jangsari, and Above the Shadows.
During their earlier years of her career, when she starred in the TV show Hope & Faith, Megan met at-the-time co-star Brian Austin Green. Not long after, the two began a relationship, which eventually turned into a 10-year-long marriage. Although the two recently announced they were parting ways, unfortunately, Megan and Brian still make it a habit to be caring parents for their three kids.
Neil Patrick Harris & David Burtka – $53 Million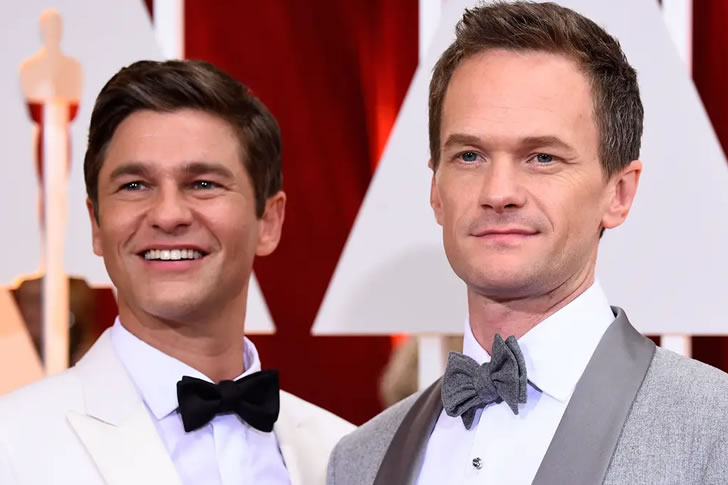 Although both his parents made a living as lawyers who also owned a restaurant business, Neil Patrick Harris decided to pursue an acting career. He began as a child actor, with one of his earlier roles being alongside Whoopi Goldberg in Clara's Heart, where Neil also earned a Golden Globe nomination. In more recent years, the actor has received widespread recognition for his performance in titles like A Series of Unfortunate Events, Doogie Howser, MD, and most especially, How I Met Your Mother.
Along the way, he met his now-husband David Burtka, an actor well-known for his performance on stage plays like The Play About the Baby and It Shoulda Been You. He also appeared on the small screen, making guest appearances in a few episodes of How I Met Your Mother. Outside their careers as actors, the two happily share their lives with their two kids, the twins Gideon Scott and Harper Grace.
Steve Carell & Nancy Walls – $80 Million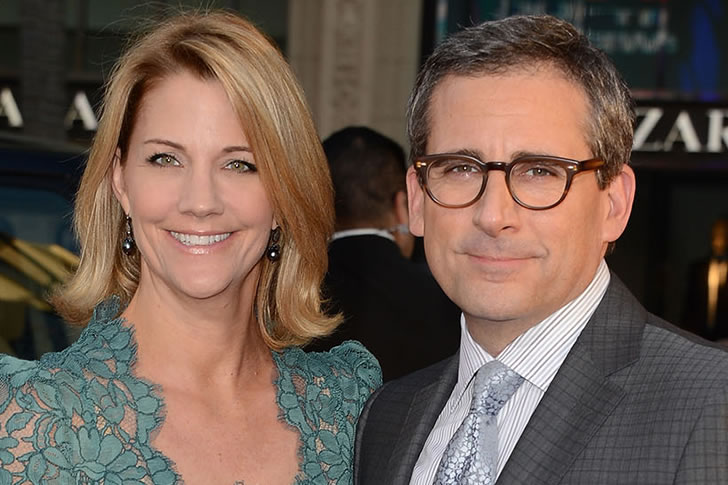 His hobby of acting eventually developed his interest in history. Knowing this, it's not surprising that Steve Carell was a member of a student-run comedy troupe at Denison University, where he also earned his college degree in history. Since then, Steve has worked on a variety of projects in the film industry, including titles like The Office, Evan Almighty, the Despicable Me animated movies, and Space Force.
He also taught improvisation classes at Second City, where he also met his now-wife, Nancy Walls. After beginning her career in the industry performing on the famous comedy program Saturday Night Live, Nancy followed it up by working on other projects like The Daily Show, The Goode Family, and Angie Tribeca, a series she made alongside Steve. Outside the spotlight, the couple shares their days with their two kids, Elisabeth Anne and John.
Ozzy Osbourne & Sharon Osbourne – $220 Million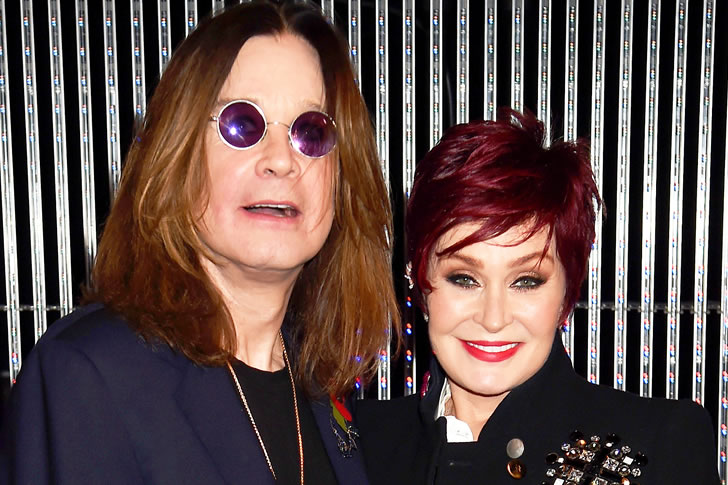 Inspiration is, without a doubt, one of the most powerful things we can share. Well, such was the case for the now-iconic Ozzy Osbourne. For his passion for all things music, Ozzy often credits The Beatles for pushing him to that path – to be exact, it was their song She Loves You that made him want to be a musician.
With that said, he also had another source of inspiration, someone who was with him every step of the way. That person is his now-wife, Sharon Osbourne. Besides having released records as a solo artist and alongside his band, Black Sabbath, Ozzy also shared the spotlight with Sharon on their own reality series, The Osbournes. As for their family life, the two are undoubtedly more than proud of their two kids. Kelly, their eldest, has since pursued a career in music like Ozzy. Meanwhile, like Sharon, Jack has since found work that's more into the business side of things.
 Jenny McCarthy & Donnie Wahlberg – $25 Million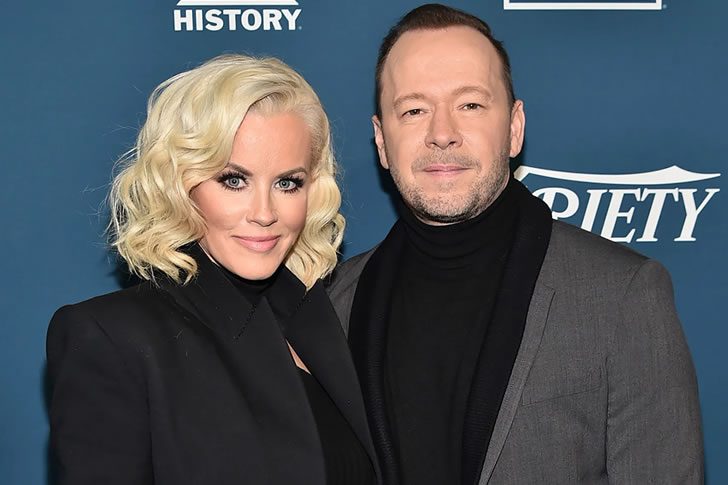 Before she starred in any show or movie, Jenny McCarthy began her career as a model. With the attention she received soon after, Jenny eventually landed a spot as co-host in the 1995 dating show, Singled Out. Since then, she has made many investments in her career as a TV personality and actress. Today, she is often known for appearing in movies like Scream 3, BASEketball, Diamonds, and Santa Baby.
Her husband, Donnie Wahlberg, is an all-around talented figure who has worked as a singer, songwriter, actor, and producer for both films and music. Besides being a founding member of the boyband New Kids on the Block, Donnie is also known for his role in The Sixth Sense, Band of Brothers, Boomtown, Dreamcatcher, and Blue Bloods. The two first met in the talk show Watch What Happens Live, and from that point onward, their relationship began. Since then, they have shown no signs of ending anytime soon.
David Bowie & lman – $330 Million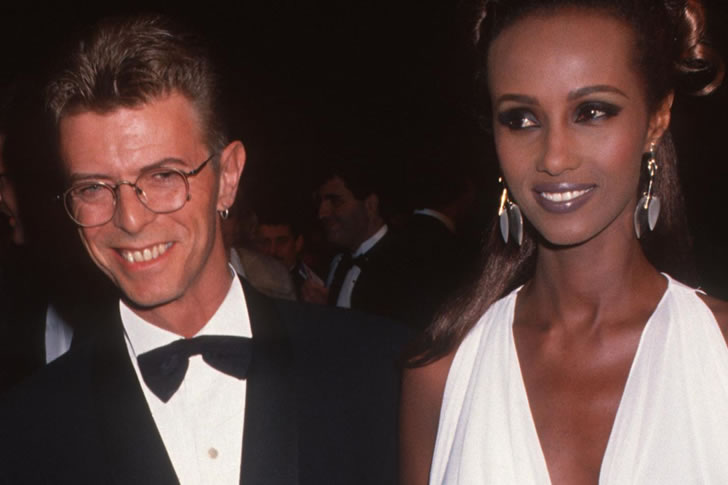 The music industry has introduced us to numerous talented artists through the years. With that said, one such figure that radiated a high degree of creativity and uniqueness throughout his career was none other than David Bowie. Today, he is often remembered for his songs Space Oddity, Starman, Fame, and his performance in movies like The Man Who Fell to Earth, Labyrinth, and The Prestige.
Along the way, David found the greatest gem of his life, his wife, Iman. She is a fashion model, actress, and entrepreneur, with her most notable endeavors being her cosmetics firm, Iman Cosmetics, and clothing collection, Global Chic. Outside her career under the bright lights, Iman is also a stepmother to Bowie's son, Duncan Jones, who has since found success as a filmmaker. Among the many movies he has made, including Moon, Source Code, and Warcraft, Duncan released the sci-fi noir feature, Mute, a tribute to his late father.
Felicity Huffman & William H. Macy – $45 Million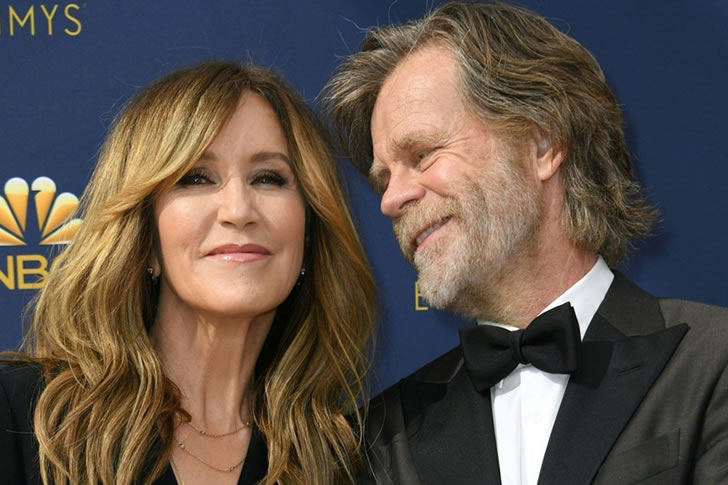 Like many actors, Felicity Huffman began her acting career on stage, with her Broadway debut being David Mamet's 1988 play Speed the Plow. Along the way, she won an Obie Award for her performance in The Cryptogram, also by Mamet. In 1988, Felicity landed her first on-screen gig as a minor character in the movie Things Change. Since then, she has gained more recognition for starring in other titles like Sports Night, Desperate Housewives, The Spanish Prisoner, and American Crime.
Her husband, William H. Macy, is an actor and director who mostly spends his investment money on independent films. Throughout his career, William has starred in over 50 stage plays before he gained fame for on-screen roles in films like The Boy Who Loved Trolls, House of Games, Oleanna, and Fargo, which earned him an Emmy Award, a Screen Actors Guild Award, and an Oscar nomination.
Maggie Gyllenhaal & Peter Sarsgaard – $35 Million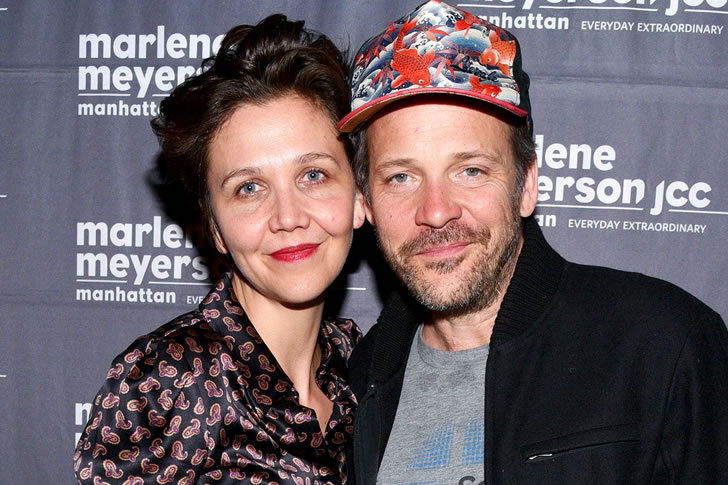 Knowing that her parents both worked as filmmakers, it comes as no surprise that Maggie Gyllenhaal, along with her younger brother Jake, eventually pursued a career in the same industry. Before she even got her college degree, Maggie already starred in more than a few of her parents' movies, including Waterland, A Dangerous Woman, and Homegrown. After finishing her studies, she became more well-known in the business thanks to her role in Donnie Darko and The Dark Knight.
In 2002, she began a relationship with Peter Sarsgaard, and the two got married seven years later. Like Maggie, Peter is a talented actor whose road to fame started with his first film role in Dead Man Walking. This was then continued with his appearance in other titles like Another Day in Paradise, The Man in the Iron Mask, Boys Don't Cry, The Center of the World, and Knight and Day.
Angela Bassett & Courtney B. Vance – $25 Million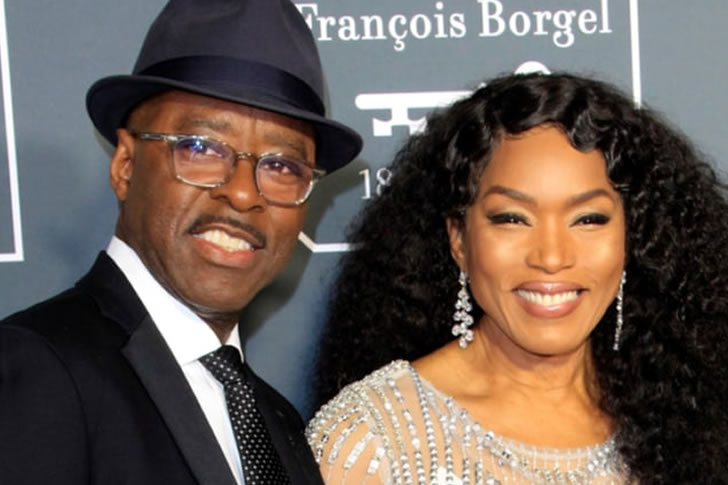 Undergoing formal training to improve on one's talents is, without a doubt, a noteworthy investment to take. Such was the case for the actress Angela Bassett, who finished her studies at Yale School of Drama. She then rose to fame for her role in films like What's Love Got to Do with It, portraying the singer Tina Turner, Notorious, and Waiting to Exhale. In more recent years, Angela gained even more recognition for starring in Marvel's Black Panther and Avengers: Endgame.
During her time studying at Yale, Angela met her now-husband, Courtney B. Vance. An actor that began his career on Broadway, Courtney also found fame from his on-screen performance in Hamburger Hill, The Hunt for Red October, Cookie's Fortune, and Isle of Dogs. Outside the stages and film sets, the couple has also written a book together titled Friends: A Love Story.
Chris Hemsworth and Elsa Pataky – $180 Million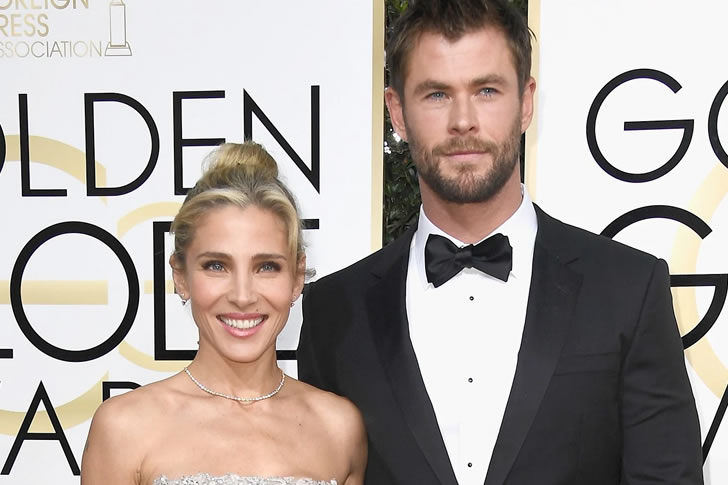 At a young age, Chris Hemsworth found success as an actor, which eventually helped him settle his family's mortgage loans. His first roles were mostly for TV shows like Guinevere Jones, Neighbours, and Home and Away. Soon after, when he began landing acting gigs for more prominent projects, Chris received worldwide recognition for his performance as the superhero Thor in Marvel's numerous movies. Along the way, he also starred in Star Trek, Extraction, The Cabin in the Woods, and Rush.
Outside the industry, Chris spends his time with his wife, actress Elsa Pataky, and their three kids, two of which are twins. Born in Madrid, Spain, Elsa began her career starring in local shows and movies before making her way into Hollywood. Today, she is mostly known for starring in the Fast and the Furious films, Snakes on a Plane, 12 Strong, and for being Natalie Portman's stand-in in one scene of Thor: The Dark World.
Evan Spiegel and Miranda Kerr – $9.66 Billion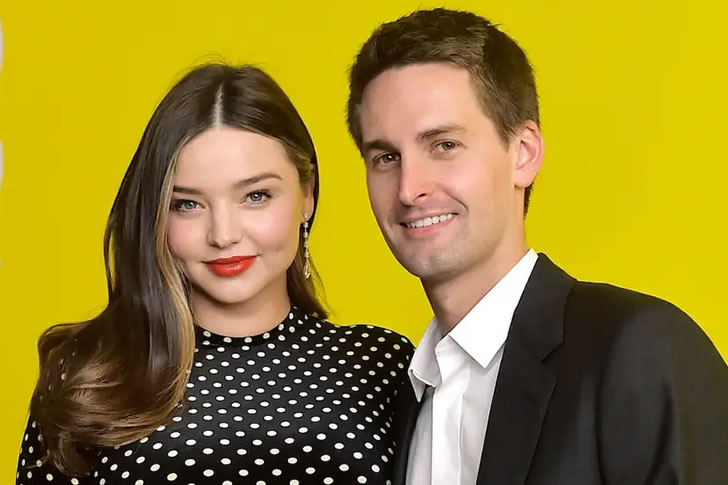 From humble beginnings to where he is today, Evan Spiegel is the co-founder and CEO of Snap Inc., formerly Snapchat Inc., a social media company he and his classmates worked on since their college days at Stanford University. Thanks to the many investments he has made in the company, in 2015, Evan received the honor of being that year's youngest billionaire in the world.
In that same year, he also began dating the Australian model Miranda Kerr. Miranda's first rose to fame was in 2007 when she became a member of Victoria's Secret Angels. Besides working for more than a few of the world's famous fashion brands and designers, Miranda also found success as a businesswoman, with her most notable venture being her organic skincare products, KORA Organics. In 2017, Miranda and Evan made their relationship official and got married. Since then, the two have also lived happily as loving parents to their two kids.
Diane von Furstenberg & Barry Diller – $6.65 Billion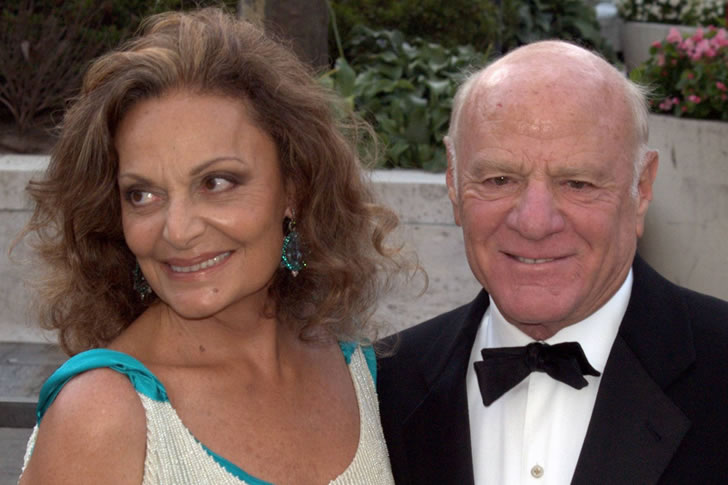 Today, Diane von Furstenberg is the proud owner of her very own eponymous fashion company, which is available in 70 countries. Even so, like many of the world's big-name figures, Diane began her journey at square one. Her introduction to the fashion designing business was when she worked at a textile factory, where she also learned about cut, color, and fabric. Soon after, she began making her own dresses, one of which is the now-iconic fashion piece, the "wrap dress".
In 2001, Diane married Barry Diller, a businessman who founded the Fox Broadcasting Company. Along the way, Barry has worked for companies like Paramount Pictures, Fox, and USA Broadcasting. With that said, he has also taken credit for being the mentor of many of the industry's high-ranking executives, including Uber's CEO Dara Khosrowshashi, Columbia Pictures' president Dawn Steel, and BBC America's president Garth Ancier.
Stephen &Ayesha Curry – Approximately $140 Million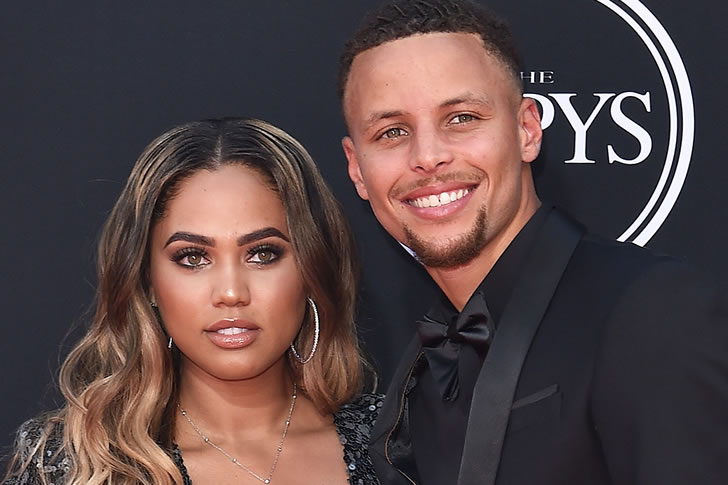 With his dad being the former NBA player Dell Curry, it comes as no surprise that Stephen Curry eventually pursued a career in basketball. After showcasing his skills during his high school and college days, Stephen has become one of the talented players playing in the NBA's Golden State Warriors team.
In 2011, Stephen married Ayesha Alexander, whom he first met back when they were still teenagers. Ayesha began her career with a few minor roles in shows and movies before she shifted her focus to the culinary side of things – a few projects she acted in include Hannah Montana, Good Luck Charlie, and Love for Sale. Today, besides having hosted her very own show, Ayesha's Homemade, she's also made investments in her own company, Little Lights of Mine, where she sells her own brand of extra virgin oil – 10% of proceeds go to the No Kid Hungry charity organization.
Mila Kunis & Ashton Kutcher – $386 Million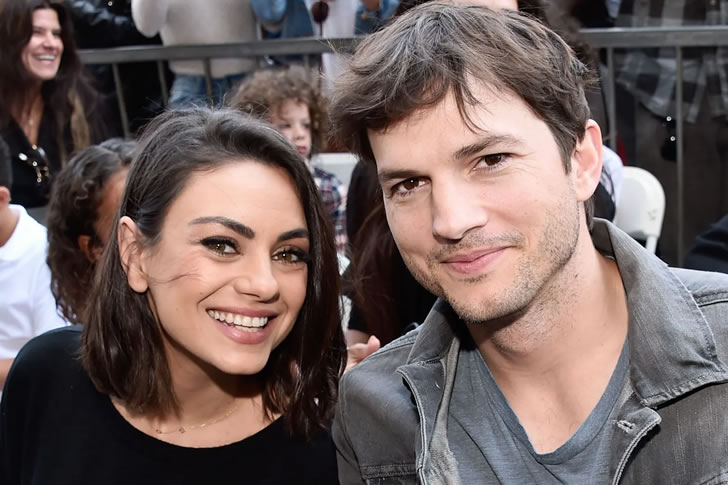 During her time at school, Mila Kunis would also take acting classes before she went home. By the looks of it, this habit eventually opened an opportunity for her to pursue a career under the Hollywood spotlight. At 14 years old, Mila became a well-known actress thanks to her role as Jackie Burkhart in the TV series That '70s Show. Since then, she has starred in movies like The Book of Eli, Black Swan, Forgetting Sarah Marshall, and Ted.
In 2012, Mila started a relationship with Ashton Kutcher, an actor she co-starred with in That '70s Show. After having starred in projects like Two and a Half Men, A Lot Like Love, Dude, Where's My Car, and Coming Soon, Ashton decided to focus more of his time on his venture capital firm, A-Grade Investments. Ever since the two got married in 2015, Ashton and Mila have shared their lives with their two lovely kids.
Marc Anthony & Jennifer Lopez – $480 Million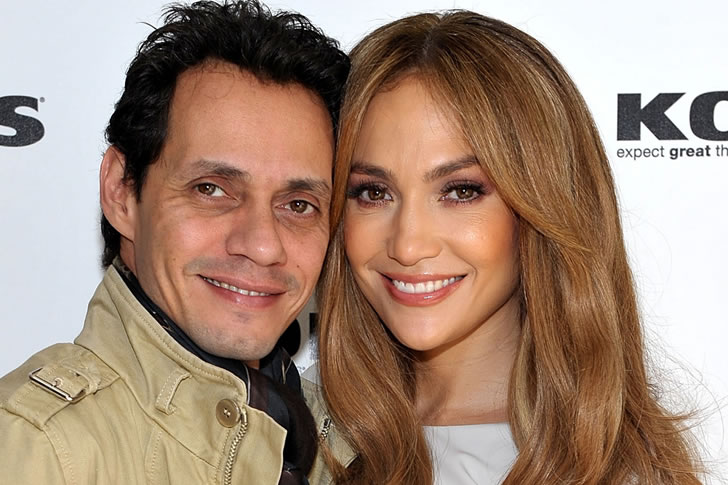 For his success as a talented musician, it's safe to say that a portion of the credit goes to his father, who taught him how to sing during his childhood days. Today, thanks to his numerous hit records, Marc Anthony has won two Grammys, six Latin Grammys, and received the honor of being the top-selling tropical salsa artist of all time. Besides music, Anthony also found success in acting, having starred in titles like Hackers, The Substitute, Man on Fire, and El Cantante.
From 2004 to 2014, Marc was married to fellow singer Jennifer Lopez. Like Anthony, she released more than a few of the industry's hit records like If You Had My Love, On the Floor, and All I Have. Along the way, she also found success as an actress thanks to her role in movies like The Wedding Planner, Monster-in-Law, El Cantante, and The Cell.
Lauren Bacall & Humphrey Bogart – $55 Million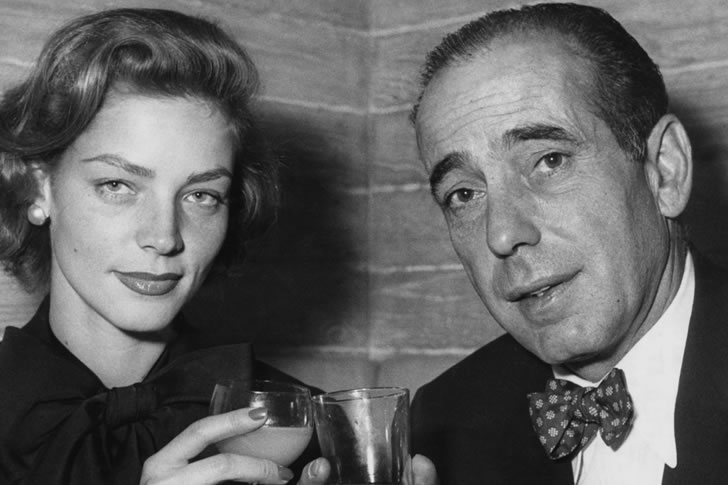 During her time studying at the American Academy of Dramatic Arts, Lauren Bacall also worked as a fashion model. She first rose to fame when she appeared on the cover of magazines like Vogue and Harper's Bazaar. Today, Lauren takes credit for being one of the greatest female stars of classic Hollywood cinema, having starred in films like How to Marry a Millionaire, The Shootist, and How to Marry a Millionaire.
In 1945, Lauren got married to fellow actor Humphrey Bogart. Their relationship lasted until Humphrey's unfortunate passing in 1957. For all he contributed to the film industry, the actor eventually received the honor of being the greatest male star of classic American cinema. After starring in a few Broadway productions and movies, Humphrey's portrayal as private detectives in The Maltese Falcon and The Big Sleep eventually became the go-to persona for subsequent noir movies.
Lucille Ball & Desi Arnaz – $80 Million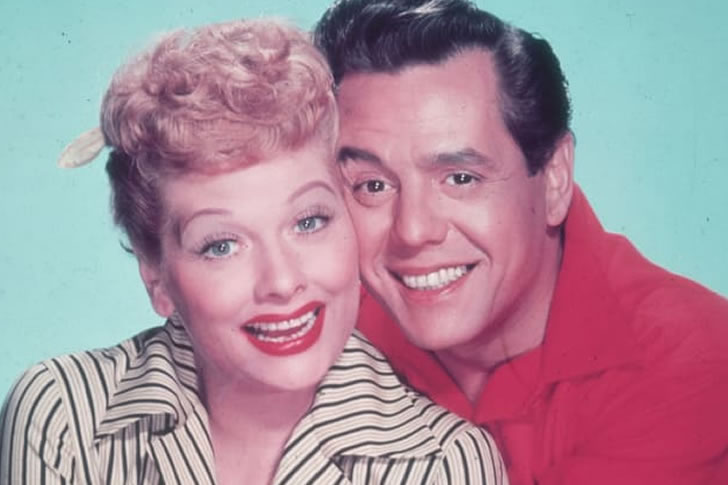 Despite her acting instructors claiming that she couldn't make it big in the industry, Lucille Ball didn't stop with her pursuit of becoming a successful actress. In fact, their statements only served to fuel her determination with more gas. With Lucille eventually joining the ranks of Hollywood's greatest icons, it's safe to say that her dream undoubtedly came true in the end. Throughout her career, she has starred in I Love Lucy, Stone Pillow, the Mission: Impossible TV series, and Star Trek.
From 1940 to 1960, Lucille was married to Desi Arnaz, an actor and musician she met during her time working at RKO Radio Pictures. Throughout their relationship, Desi also got to co-star with Lucy in her I Love Lucy series. Besides acting, he's also worked as a producer for more than a few projects, like The Ann Sothern Show and The Untouchables.
Maury Povich & Connie Chung – $80 Million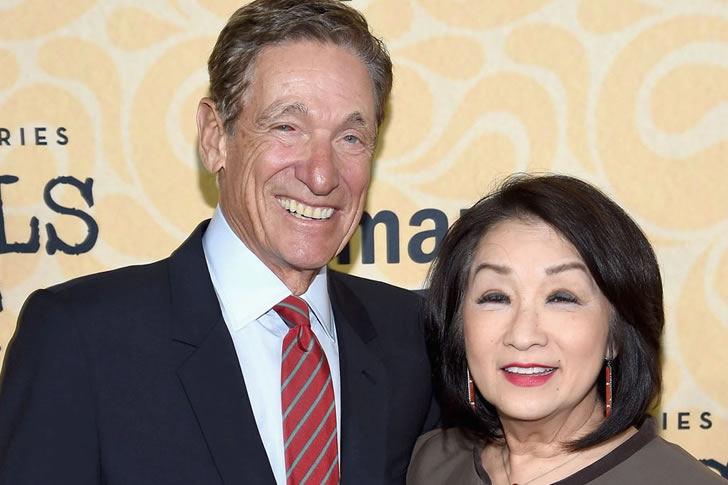 After earning his degree in TV journalism at University in Pennsylvania in 1962, Maury Povich immediately found work as a reporter in the WWDC radio station. Along the way, he received widespread recognition for co-hosting the station's talk show, Panorama. Since then, he has worked on other programs like Maury, A Current Affair, and Weekends with Maury and Connie, which he hosted with his wife, Connie Chung.
Like Maury, Connie Chung is a journalist and reporter, having graduated with a major in journalism at the University of Maryland, College Park. Throughout her career, she has worked for news networks like NBC, CBS, ABC, CNN, and MSNBC. With that said, Chung also gained recognition for interviewing many of the industry's high-profile figures, including the former basketball player Magic Johnson. To this day, she is often known for following an interview-style that is relatively softer than her peers, though she also knows how to give perfectly-timed, quick, and to-the-point questions.
Lucy Mecklenburgh &Ryan Thomas – $8 Million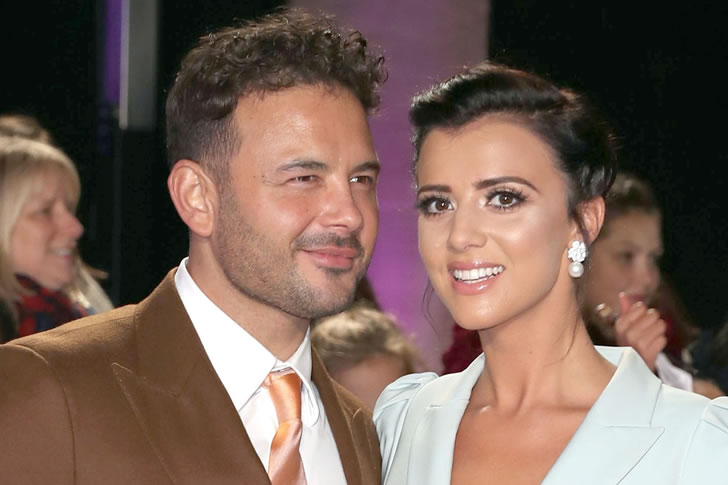 Reality shows have introduced us to numerous celebrities over the years. One such star that rose from the genre is Lucy Mecklenburgh, well-known for her work in the series The Only Way is Essex. Besides appearing in other shows, like Ladies of London and Tumble, Lucy has spent a significant portion of her investment money on her very own clothing range, which was in partnership with the PrettyLittleThing brand.
In 2017, Lucy participated in the show Celebrity Island with Bear Grylls, where she also met her now-fiancé, Ryan Thomas. He is an actor who began his career in the business when he was 16 years old, starring in the British soap opera Coronation Street. After almost 16 years of portraying the character, Jason Grimshaw, Ryan left the show and continued with his career, starring in other TV programs and stage plays. Today, Ryan and Lucy share their lives with their first son, Roman Ravello.
Lucie Donlan &Luke Mabbott – Estimated $5.25 Million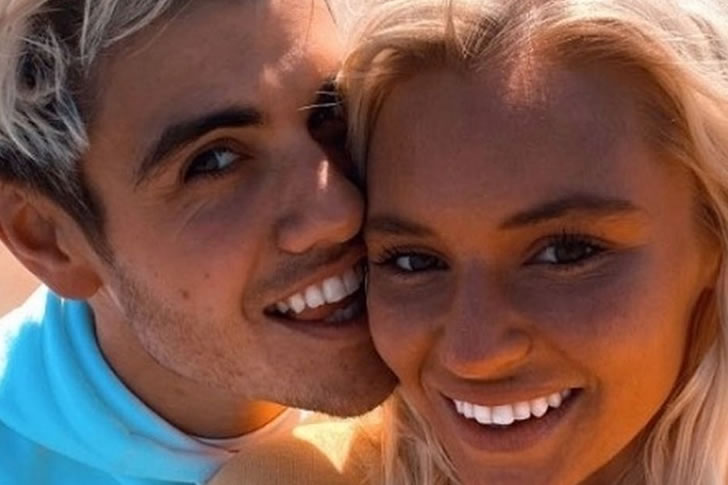 Besides showcasing the daily lives of particular figures, reality shows sometimes implement a competitive element to their concept. One such program that follows this idea is Love Island. With some degree of similarity with the Survivor series, each of Love Island's episodes would have at least one contestant leaving the program through elimination. Despite losing, though, many of the show's stars eventually found a widespread following after their departure. Two such examples are Lucie Donlan and Luke Mabbott.
Despite the two appearing in different seasons, Lucie and Luke eventually got into a relationship in 2020. Since then, the two have shown nothing but love and care for each other. In fact, they're not even shy to share it on their Instagram accounts, where they have a combined number of around 2.9 million followers. With that said, Lucie and Luke also make a decent living by posting on the social media platform, with the two earning a combined approximate of $10,000 per post.
Sonny Bono & Cher – $364 Million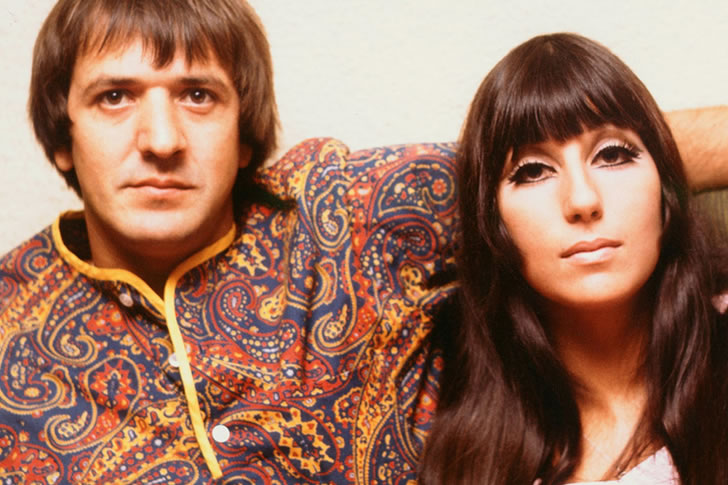 During his childhood, Sonny Bono already had a definite goal for his future: to become a successful singer. At 16 years old, he made the song Koko Joe, which was eventually covered by more than a few artists since its release. Along the way, while he was still making his way into the spotlight, Sonny also worked a variety of jobs, including waiter, construction laborer, and taxi driver. Well, in retrospect, it's safe to say that all his investments surely paid off in the end.
From 1964 to 1975, Sonny was married to fellow singer Cher. Like Sonny, Cher also developed a passion for music and acting at a young age, having performed in a few of her grade school's musical productions. The two also released records together as Sonny & Cher, with their song, I Got You Babe, reaching the number-one spot on the charts upon release.
Susan Sarandon & Tim Robbins – $130 Million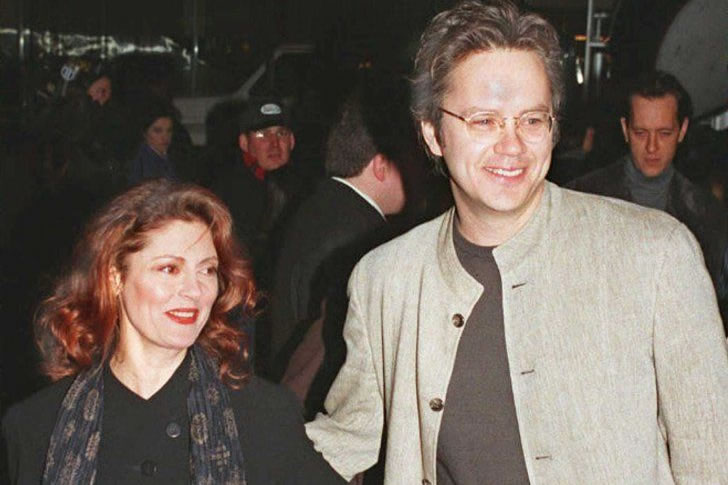 While she studied for her drama course back in college, Susan Sarandon also took a few jobs on the side to help her with her student loans, including cutting hair, cleaning houses, and as a switchboard operator. Soon after, she landed her first job in the business, starring in the 1970 feature Joe. Since then, she has worked on other movies like The Rocky Horror Picture Show, Dead Man Walking, The Lovely Bones, Tammy, and The Client.
From 1988 to 2009, Susan was in a relationship with Tim Robbins, a fellow actor, musician, and filmmaker. Having also finished his studies with a major in drama, Tim is now often known for his portrayal of Andy Dufresne in the film Shawshank Redemption. Besides receiving awards for his acting chops, Tim has also worked as a director, with his most notable titles being Bob Roberts and Dead Man Walking.
Matthew Broderick & Sarah Jessica Parker – $350 Million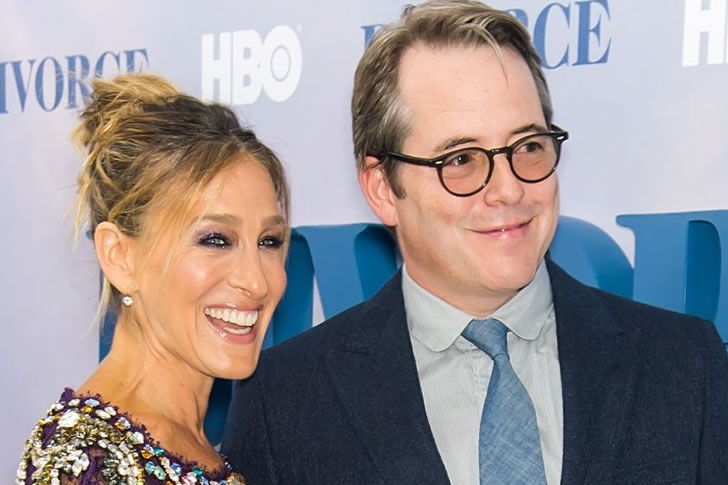 With both his parents being experienced actors, it's safe to say that Matthew Broderick began his journey into the acting business at a young age. In fact, his first experience on the job was in the stage production On Valentine's Day, where he performed alongside his father. Since then, he has starred in numerous movies, with his most notable performance being in Ferris Bueller's Day Off.
Since 1997, Matthew has been happily married to Sarah Jessica Parker. She began her work in the business as a stage actor, performing in productions like The Sound of Music and Annie. Nowadays, Sarah is often known for her acting credit in shows and movies like Sex and the City, Footloose, Hocus Pocus, and Ed Wood. Outside their respective careers, Matthew and Sarah share their lives with their three kids, with the youngest pair being adorable twins.
Harrison Ford & Calista Flockhart – $330 Million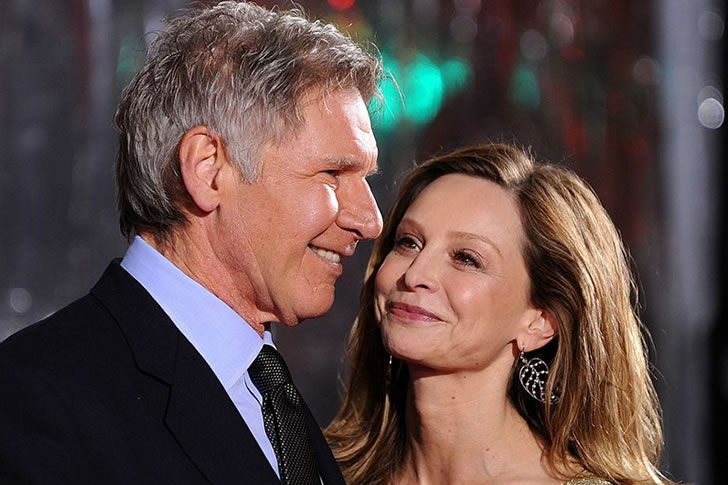 At this point, perhaps it's safe to say that almost every one of us can recognize one of Hollywood's most iconic actors, Harrison Ford. Like many celebrities, Harrison began his career in the industry as an unknown figure, landing only small roles in movies. After a few years, however, all his hard work paid off when he landed the part of the now-iconic Han Solo in George Lucas' Star Wars movies.
After meeting Calista Flockhart at the 2002 Golden Globe Awards, Harrison and the actress began their relationship, which culminated eight years later with their marriage. Calista is often known for her performance in projects like Ally McBeal, Supergirl, A Midsummer Knight's Dream, and The Birdcage. Around the 1980s, Harrison spent a portion of his investment money in an 800-acre ranch at Jackson, Wyoming, which he now happily shares with his wife and their adopted son, Liam.
Gerard Pique & Shakira – $380 Million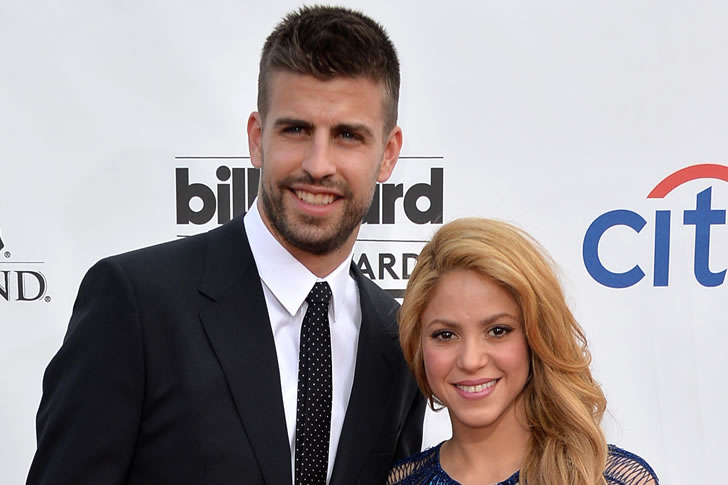 He may not be as famous as Ronaldo or Messi, but one can't deny the skills that Gerard Pique has shown on the football field throughout his career. Having played the sport since his childhood, Gerard has been known to be an all-around footballer, displaying an excellent performance as both an offensive and defensive player. In fact, due to the skills he has developed and improved over the years, Gerard has also taken credit for being one of the best center-backs his team ever had.
The greatest goal he has made, however, is when he and singer Shakira started a relationship in 2011. To make things more interesting, the two also coincidentally share the same birthday, just ten years apart. Shakira and Gerard first met when the singer was filming the music video for the 2010 FIFA World Cup's official song, Waka Waka, where the football player also appeared in. Since then, they have become inseparable and are now parents to their two kids.
Jennifer Lopez & Alex Rodriguez – $750 Million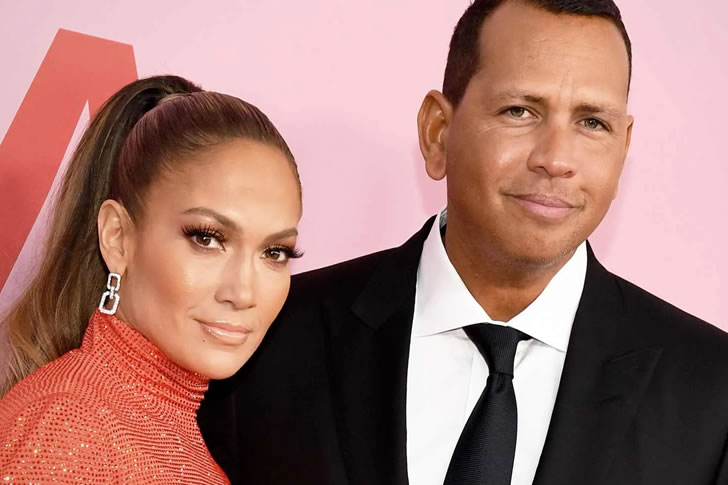 During her childhood, Jennifer Lopez and her siblings often provided makeshift performances for their parents. In retrospect, this routine undoubtedly helped her develop her confidence, as well as her singing and dancing talents. Today, Jennifer is one of the music industry's most talented and successful artists, having sold over 70 million records since the start of her career.
She is currently in a relationship with former baseball player Alex Rodriguez. After he bade farewell to the stadium, Alex has since made investments in his very own A-Rod Corp and Presidente beer. Along the way, he has also supported businesses like Vita Coco, Snapchat, Wheels Up and invested in the NRG Esports organization. Despite their different career paths, the two do share one common interest: cars. In fact, their garage is already home to a few of the world's luxurious rides, including a Rolls Royce Ghost, an Aston Martin DB7, and a BMW 3 Series.
Kate Upton and Justin Verlander – $115 Million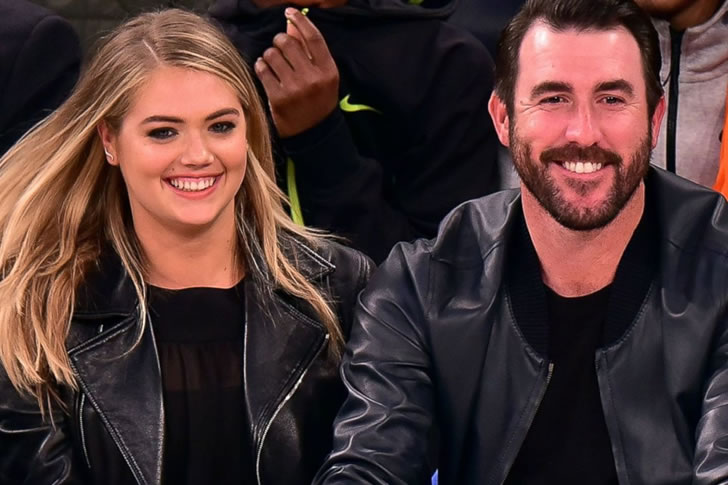 Before she found her way into show business, working as a model and actress, Kate Upton was an equestrian. Throughout her childhood until her teenage years, Kate has won more than a few competitions with the help of her horses, Roanie and Colby. She eventually landed an opportunity to model for fashion brands like Guess, Dooney & Burke, and appeared in covers for Vogue, Harper's Bazaar, Glamour, and Esquire.
In 2014, Kate began a relationship with baseball player Justin Verlander and got married three years after. Before he even thought of getting a college degree, Justin was already learning the ins and outs of baseball. He has since become a professional player, having played for the MLB's Detroit Tigers before joining his current team, the Houston Astros. In 2018, the couple welcomed their daughter, Genevieve, and have since lived as one happy family.
Ciara and Russell Wilson – $155 Million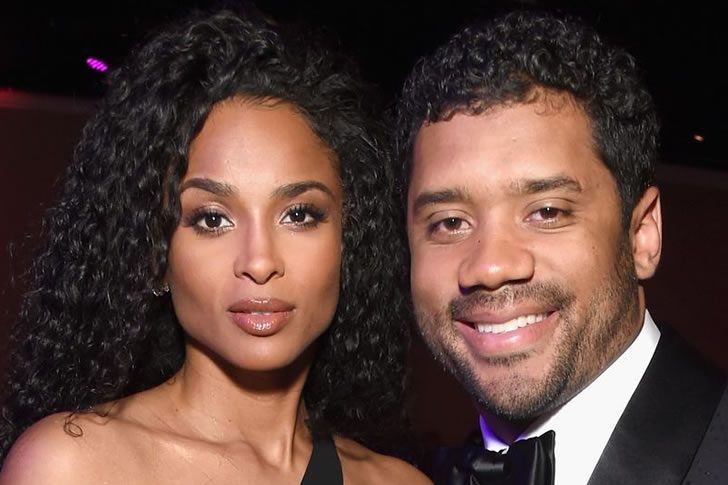 Even during her teenage years, Ciara already dreamt of becoming a world-famous singer. At that point, she and her friends made the all-girl group, Hearsay. Although they eventually parted ways, Ciara continued with her journey as a solo artist. Today, besides hit records like Goodies, Get Up, and I Bet, Ciara has also taken credit for writing songs for artists like Blu Cantrell and Fantasia Barrino.
In 2016, Ciara married the football player Russell Wilson. Like his colleagues, Russell began his journey into the sport during his high school days. After some time playing for his college football team, he finally got drafted into the NFL's Seattle Seahawks. Since then, he has earned the title of being one of the NFL's greatest dual-threat quarterbacks. Today, he and Ciara also love parents to their three kids, Win Harrison, Sienna Princess, and Future.
Mike Fisher and Carrie Underwood – $170 Million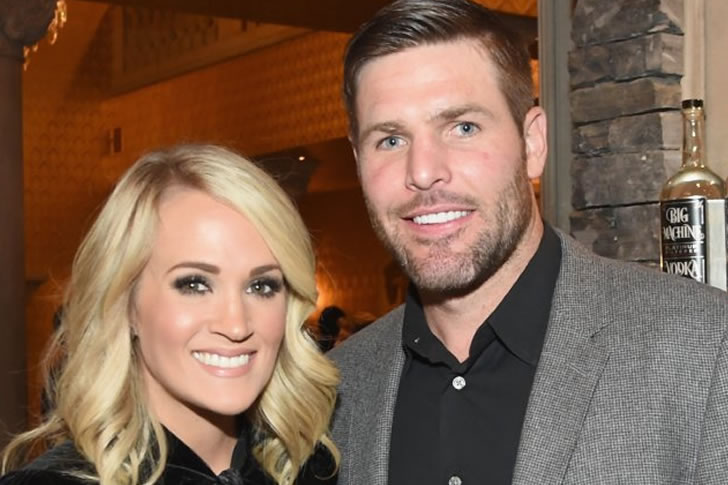 Hockey is a sport Mike Fisher has enjoyed for most of his life. During his childhood, Mike got the chance to play for OMHA's Sudbury Wolves before joining the NHL's Ottawa Senators. In 2011, he was transferred to the Nashville Predators, the last team he played with before announcing his retirement. Outside the hockey arena, he also spends a significant portion of his time and investment money on his hometown's hockey camps, providing aspiring players with tips to make them better at the sport.
Around 2008, Mike got the chance to attend one of Carrie Underwood's concerts. The two then met after the event, and from that point onward, their relationship began. Nowadays, Carrie is often known for her hit records like Inside Your Heaven, Before He Cheats, and Cowboy Casanova. Besides singing, Carrie has also found success as an actress, appearing in titles like How I Met Your Mother, Soul Surfer, and The Sound of Music Live.
Michelle Pfeiffer and David Kelley – $500 Million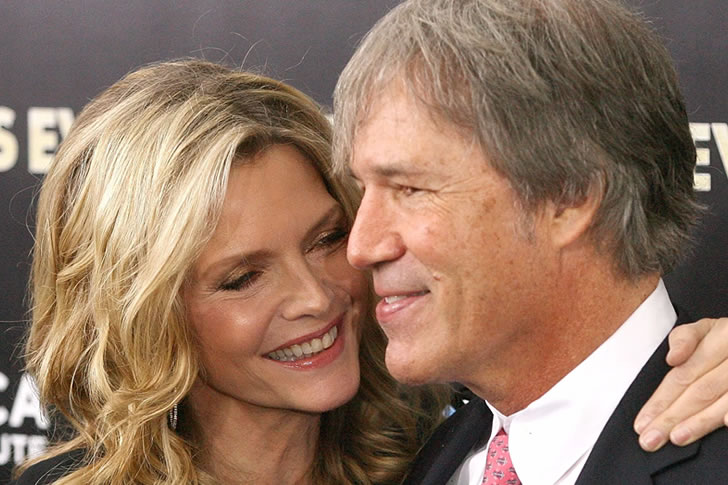 Before she began her acting career, Michelle Pfeiffer participated in a few pageants, where she eventually gained the attention of one acting agent. Born on April 29, 1958, Michelle debuted in 1978, appearing in an episode of Fantasy Island. After landing a few more roles on TV shows, the actress got her first big-screen role with Grease 2. Since then, she has become well-known for her performance in titles like Ladyhawke, Scarface, Dangerous Liaisons, and The Age of Innocence.
Her husband, David Kelley, is a producer and TV writer who once worked as an attorney. Today, he is well-known for creating shows like Doogie Howser, MD, The Practice, Ally McBeal, Boston Legal, and Picket Fences – Michelle made a cameo appearance at one episode of Picket Fences. The couple made things official and tied the knot in 1993. Since then, they have been a happy family, raising their two kids, John Henry and Claudia Rose.
Joe Manganiello and Sofia Vergara – $200 million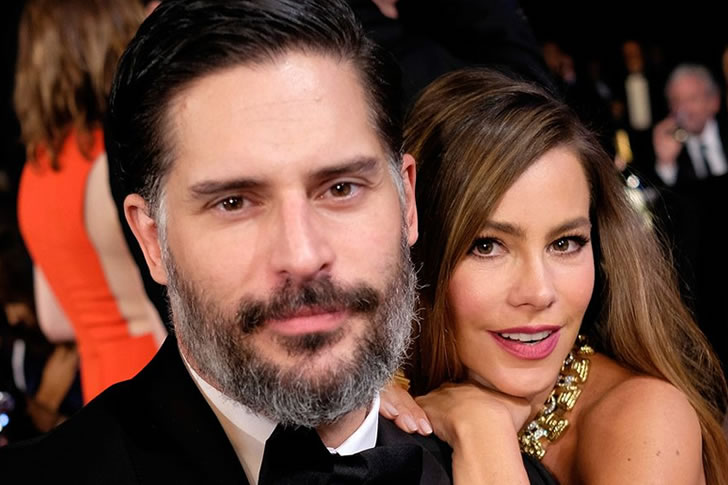 Joe Manganiello earned a BFA in 2000 and moved to Los Angeles to chase after acting opportunities. He then landed the role of Eugene "Flash" Thompson in the 2002 film Spider-Man, directed by Sam Raimi. Since then, he appeared in films and shows such as Magic Mike, Pee-wee's Big Holiday, and True Blood. In 2014, Joe started dating Sofia Vergara, star of the hit sitcom Modern Family. The couple got engaged six months after dating, and they married in 2015.
Today, Joe and Sofia have a combined net worth of $200 million. It was reported that the couple bought an incredible mansion located in a gated community in Beverly Hills in June 2020 for $26 million. We're not sure if they acquired a discount, but we know that their abode is installed with upgraded home security systems for their family's safety.
Garth Brooks and Trisha Yearwood – $400 million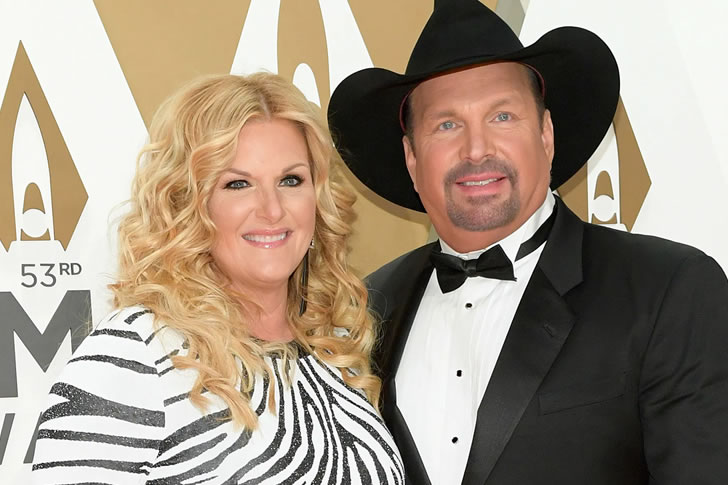 Country music star Garth Brooks has six albums that are certified diamond. According to the RIAA, Garth is the best-selling solo album artist in the US, having sold 148 million domestic units. He is known to be ahead of Elvis Presley's record sales. Did you know he is second to rock band The Beatles in total album sales? Yes, and it's no wonder why he's labeled as one of the world's best-selling artists of all time. With his wildly successful career comes a massive net worth of $400 million. This amount is a combined net worth with his loving wife, Trisha Yearwood, also a country singer.
Garth proposed to Trisha on stage in front of the audience and fans. The couple tied the knot in 2005. With their investment money, they purchased Layby Hotel on Holmes Beach in Florida for $8.825 million.
Rupert Murdoch and Jerry Hall – $20 billion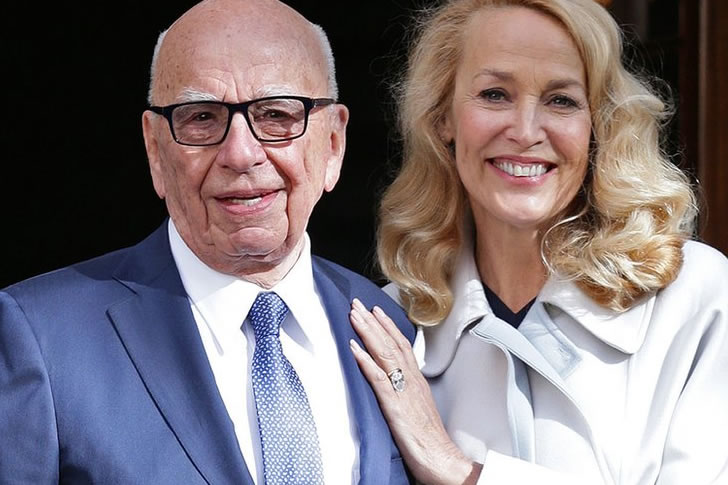 It's only rare for us to include celebrities who have hit the billion-dollar mark, but Rupert Murdoch and wife Jerry Hall don't want to be left out on our list of wealthiest couples. Rupert, a media mogul, is the founder of News Corp. He also owns notable publishing outlets such as Fox News, The Daily Telegraph, The Wall Street Journal, HarperCollins, and many more.
He began his career as the owner of a relatively small newspaper in Australia until he eventually branched out on international markets in the US. Since then, he has landed the list of the world's richest. He also has a real estate portfolio that is worth multi-million. One of his investments is the 16-acre vineyard and estate in Bel-Air that is worth $28.8 million. He and Jerry married in March 2016, at the Church of England in Fleet Street. Together, they have a net worth of $20 billion.
Marissa Mayer and Zachary Bogue- $900 million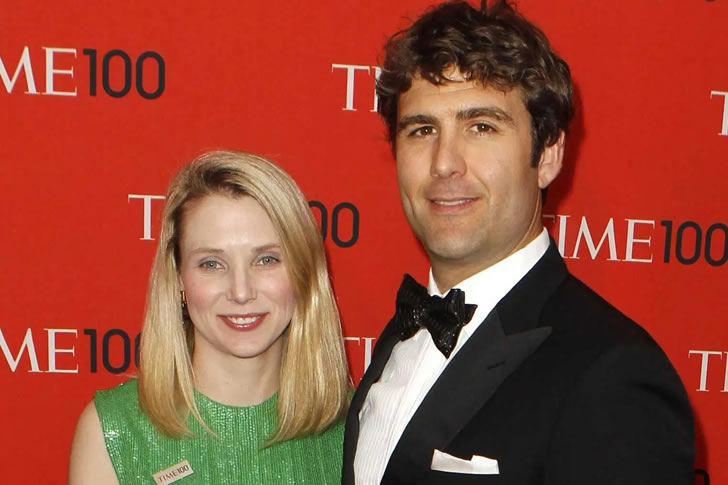 If the name Marissa Mayer doesn't ring a bell, well, she's an American tech executive with a background of being Vice President of consumer products at Google and President and CEO of Yahoo. She earned her master's degree in computer science from Stanford University, and since then, she became one of the highest-paid female CEOs. Marissa is married to investor and entrepreneur Zachary Bogue since 2009, with whom she has three children. The family currently lives in Palo Alto, California.
With Marissa's net worth of $600 million, and Zachary's $300 million, they could hit almost a billion dollars together should they continue their respective ventures. It was known that Marissa also invests in other technology companies, including the live video platform Airtime.com and the e-commerce company Brit + Co. The couple also bought an 11,000 square foot mansion worth $35 million.
Meg Whitman and Dr. Griffith R. Harsh IV – $5 billion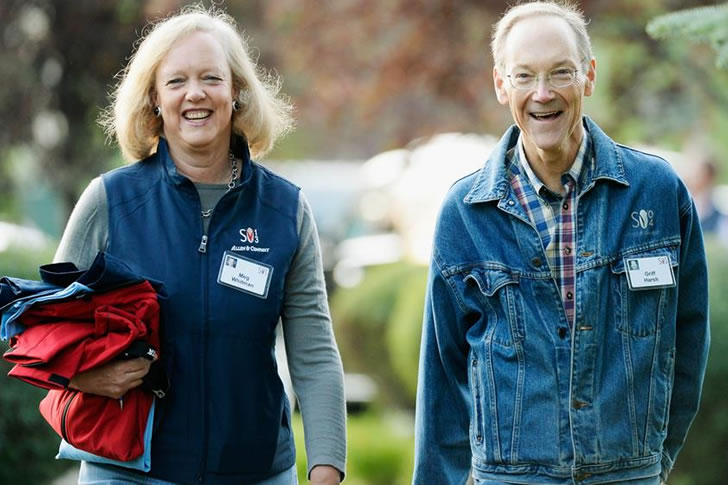 Born Margaret Cushing Whitman in August 1956, Meg Whitman studied at Princeton University and Harvard Business School. Meg worked as an executive for companies such as Proctor and Gamble, Walt Disney Company, and Dreamworks. However, she gained fortune as the president and CEO of Hewlett-Packard and CEO of eBay. Meg's other investments include joining the board of Procter & Gamble, the eSports organization Immortals Gaming Club, and a minority stake in FC Cincinnati.
With a highly successful career, her husband, Dr. Griffith Harsh IV, also has an equally successful medical career. He is a neurosurgeon who has published over 100 scientific and clinical articles and has focused on the surgical and radiation treatment of tumors and adenomas. Meg's net worth is $5 billion, while her husband's net worth remains unknown. Nevertheless, they're living as billionaires and have two children as their heirs.
Felix 'PewDiePie' Kjellberg and Marzia Bisognin – $42 million
Swedish internet celebrity and video game commentator Felix Arvid Ulf Kjellberg, also known as PewDiePie, has been making a name in the internet world. His YouTube account has been the most-subscribed channel on the site. His typical YouTube video shows him playing various games, where he also comments and gives reviews for the audiences. As of date, PewDiePie reportedly earns $450,000 for a single sponsored video, which is why it's not a surprise that he has a net worth of $40 million.
He recently tied the knot with fellow social media star Marzia Bisognin at Kew Gardens, London, in August 2019. PewDiePie and Marzia had been together for eight years and have gained more than a hundred million YouTube subscribers and over 20 million Instagram followers. They have a combined net worth of $42 million. We think their great money management skills led them to this huge amount.
Jessica Shears and Dom Lever – net worth undisclosed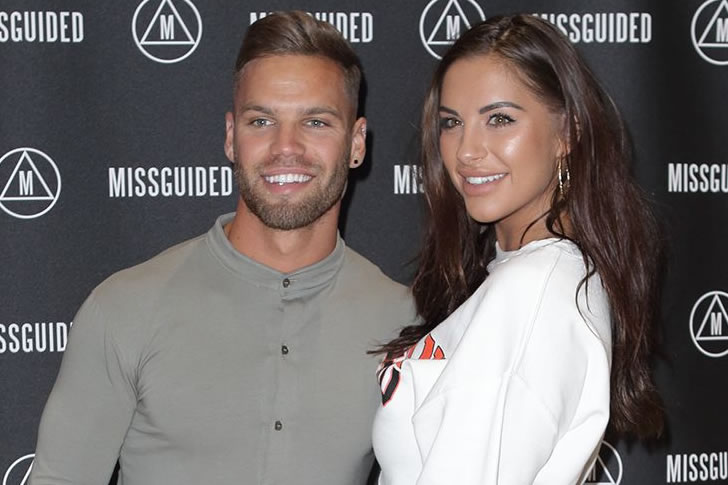 Jessica Shears was a glamour model who traveled the world for photoshoots and represented GIRL Management and BMA Models. She was later cast on the ITV2 dating show Love Island, where she met Dom Lever. The pair later went on to become man and wife after they got engaged in September 2017. Their first wedding took place on Valentine's Day 2018, and their second ceremony happened on the Greek Island of Mykonos in October of the same year.
Since leaving the show, both Jessica and Dom have boosted their credit score with numerous sponsored posts on Instagram. In 2019, the pair announced that they were expecting their first child. As for their respective net worth, it remains undisclosed. However, seeing how they've become an Instagram phenomenon with almost two million followers collectively, we're certain that they're secured for the long haul.
Vogue Williams and Spencer Matthews – $65 million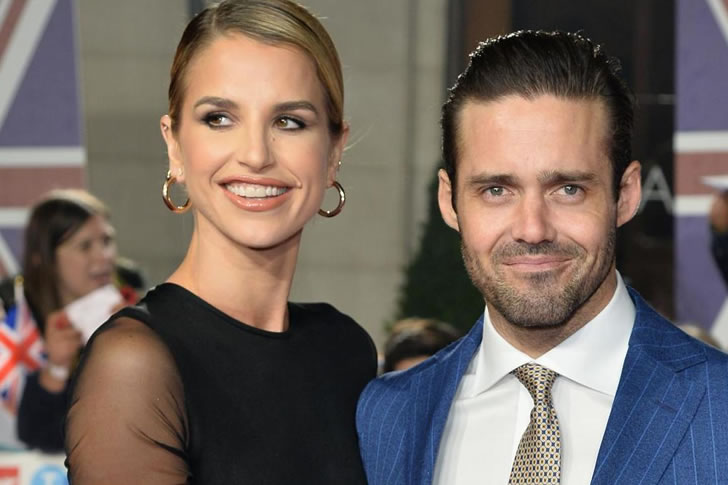 Spencer Matthews is an author and reality television personality best known for being featured in the TV series Made in Chelsea since 2011. He also appeared in Celebrity MasterChef and The Jump. Spencer is the founder and CEO of CleanCo and is also an heir to Eden Rock Hotel in Saint Barthélemy. In June 2018, he wed Irish model and media personality Vogue Williams at his family's Glen Affric Estate.
The couple welcomed their son in September 2018 and their daughter in July 2020. In 2019, Spencer and Vogue bought an apartment in St.Lawrence's in Howth, Dublin. However, we're not sure about the mortgage rates. Whatever the cost is, the couple undoubtedly afforded it with their combined net worth of $65 million. In recent news, Spencer achieved his blue belt in Brazilian Jiu-Jitsu after training for a year and a half.
Cara de la Hoyde and Nathan Massey- $1.9 million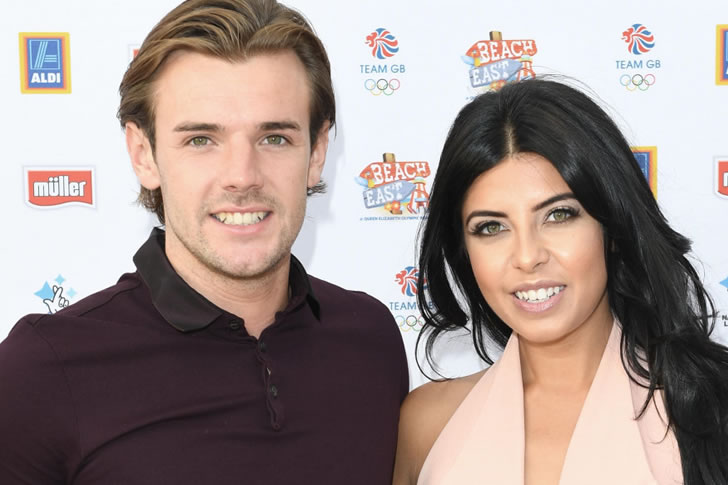 Another couple from Love Island is Cara De La Hoyde and Nathan Massey. They have crowned the winners of the reality show on Day 45. In December 2017, they welcomed their baby boy named Freddie-George. Three years later, Nathan published a video message on his Instagram praising his wife for giving birth to their second child. He wrote, "Hi guys, just to let everyone know that Cara delivered a beautiful baby daughter this morning. She's done an absolutely fantastic job." He added, "So massive congratulations to Cara, you've done a fantastic job. Welcome to the world, my little daughter."
Nathan has a net worth of $1.9 million, while Cara has an undisclosed net worth. They are currently drawing investment money from their social media fame. Collectively, the couple has gathered more than a million Instagram followers and over 300,000 Twitter followers.
Molly Smith and Callum Jones- $100 million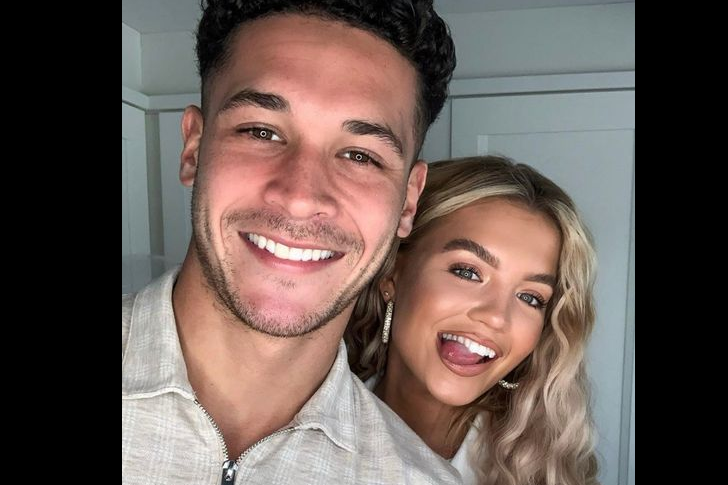 Another Love Island alumnus is Callum Jones. He entered the villa on Day 1 and bid goodbye to the island on Day 38. On Day 26, he chose to pair up with Molly Smith. News of them moving in together arose in November 2020. "It's so exciting – we have loved the whole process," Callum said in an interview. He also revealed that he and Molly enjoyed decorating, designing, picking the furniture, choosing the colors, and investment planning.
Recently, Callum has left his scaffolder life and is instead gaining profits online. With more than 800,000 followers, he has been making at least $5,000 for advertisements through his Instagram. As for Molly, she also makes money through social media and is known for her fitness and beauty-related content. She currently has a net worth of $100 million, while Callum's net worth remains undisclosed.
Zara McDermott and Sam Thompson-  $1.4 million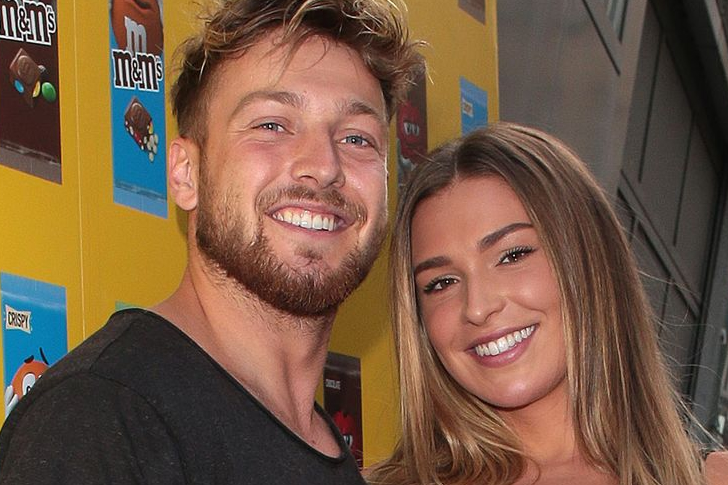 The show Love Island has gained a lot of viewers and positive reviews. At the same time, the reality show stars, including Zara McDermott and Sam Thompson, also garnered worldwide attention. When Zara was asked what she likes about Sam, she answered, "I really admire his love of life, his work ethic, and the pride he takes in bettering himself as a person."
The two also amassed more than a million followers on social media. Zara once revealed that she charges $4,000 for a brand to be featured on her page. She then went on to sign up for Storm Models, which helped her build up a healthy net worth. Sam's net worth was last fully calculated at $1.3 million. Since then, he has appeared in lots of TV shows and has done numerous brand deals, making his credit score increase all the more.
Georgia Kousoulou and Tommy Mallet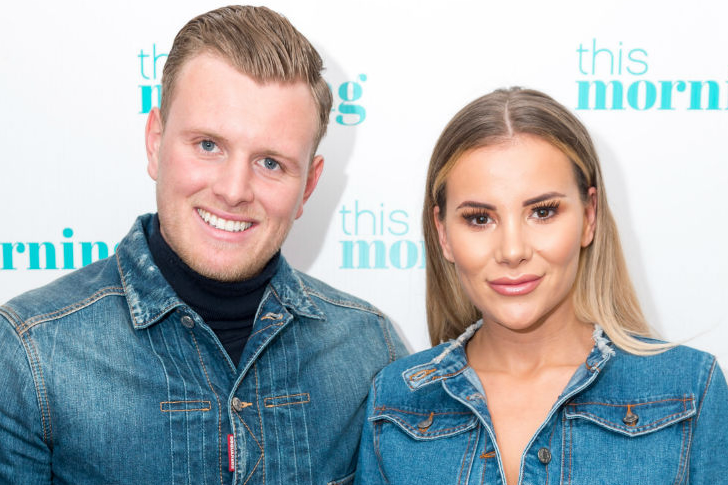 The Only Way Is Essex (TOWIE) is a BAFTA award-winning reality TV series based in Brentwood, Essex, that aired in 2014. It starred Georgia Kousoulou and Tommy Mallet. Tommy joined the show unemployed and quickly became a prominent figure with his fiancée Georgia. Today, Tommy has ventured into a footwear business called Mallet London. He only started with just men's trainers, but he has now branched out into clothing and women's shoes. His rags to riches story have inspired the young generation, and now, he has a net worth of $1.3 million. We can only assume that his business loans have been paid off.
On the other hand, Georgia also released her swimwear brand called Summer Dreams. Her business line included swimsuits, beachwear, and accessories. However, her net worth is undisclosed. Given Tommy's savings and her ongoing business, she's also financially set.
Camilla Thurlow and Jamie Jewitt – $22 million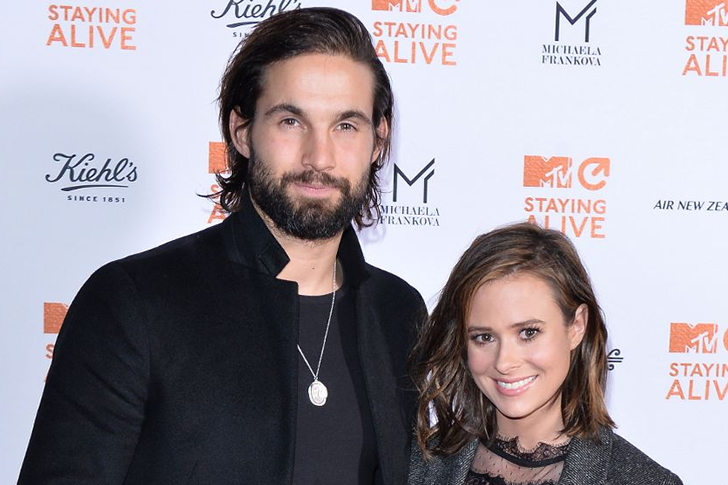 Jamie Jewitt rose to fame for his appearance in the reality show Love Island. He pursued Camilla Thurlow on the said show. Camilla is a Scottish personality and a former Miss Edinburgh referred to as the "Brainy One" on the reality show. Before Love Island, she worked for the Halo Trust charity and played lacrosse for Scotland in the junior world championships. Here's a trivia: she was romantically linked to Prince Harry in 2014, but they split soon after.
Just this year, Jamie and Camilla welcomed their baby girl named Nell. The new father also took to social media his weight gain of four stones, calling it a "dad bod." He captioned, "For those asking. During Love Island, I was 80kg. Four stone and 25kg lighter than I am now." Now that they're raising a family, it's a good thing that they amassed a combined net worth of $22 million.
Paige Turley and Finn Tapp – Undisclosed amount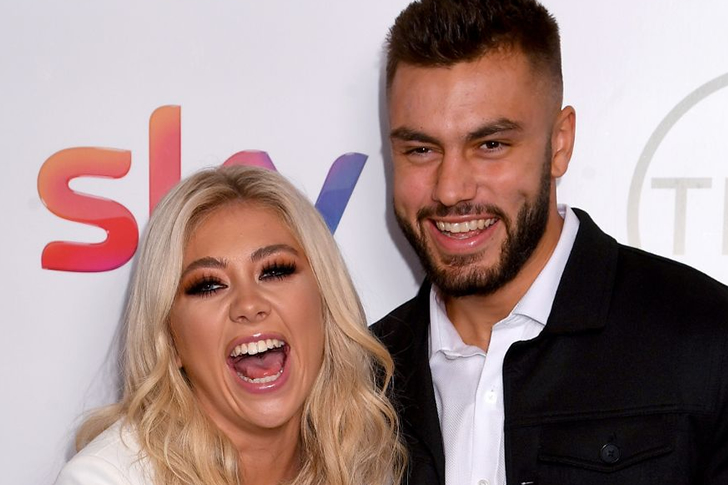 Finn Tapp is a former semi-professional footballer who became a household name after winning the sixth series of the reality series Love Island. As a semi-professional football player, he played for non-league club Oxford City and Milton Keynes Dons. In the show, he and fellow contestant Paige Turley were voted the winning couple and shared a £50,000 prize. In January 2020, he announced his relationship with Paige, and in a recent article, he contemplated on when he'll propose to her.
He even hinted that it wouldn't be too long before he asks for her hand in marriage. "We've just gotten closer than ever. Our relationship has accelerated a lot quicker because we spent more time with each other," he said. While they're preparing for their married life, we're not too sure about their financial capacity and investments. Even their net worth is undisclosed as of now.
Siannise Fudge and Luke Trotman – Undisclosed amount
Siannise Fudge and Luke Trotman have been in love ever since meeting each other on Love Island. In recent updates, the couple took to social media the addition into their home- a new puppy named Nala. After revealing their big news, their fellow Love Island casts quickly sent their congratulations to the pair and their adorable pooch. Not to mention, the couple also broke records on the internet when they were named among the highest earners on TikTok, a short-format video-sharing platform. They reportedly earned £39,000 or $50,000 through their cute dance routines and gained more than a million followers collectively.
The beauty consultant, 26, and the footballer, 23, continue to produce videos on Tiktok and earn their income from the internet, saving them from possible loans since their gig on Love Island has ended. Their net worth also remains undisclosed until now.
Olivia Bowen and Alex Bowen – $6 Million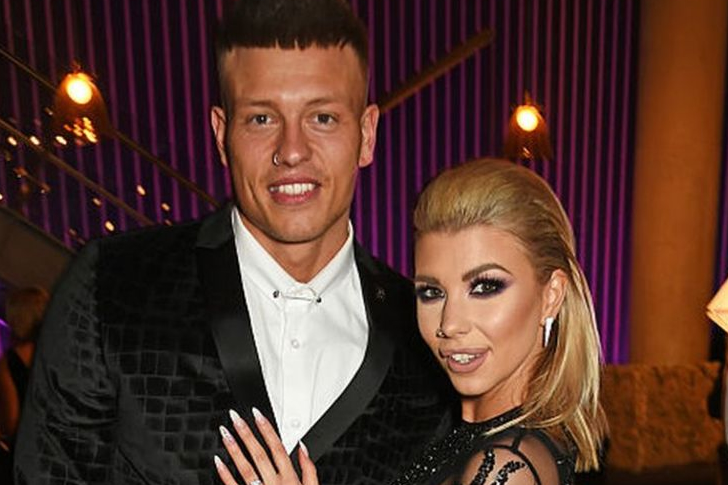 Love Island reality stars Olivia and Alex Bowen won fourth in the TV series, so it is only expected that they are now one of the most followed couples on social media. Combined, their followers now reach up to 4.1 million. Their estimated earning every time they post is at around £10,347.29 or approximately $14,119.91. As a standalone, Olivia earns around £6,280.98 or $8571.03 every time she posts.
Because of the fame that they got from the reality show, the lovebirds made an investment in their social media accounts. They could actually get a ton of money just by being famous online. Hopefully, this fortune will aid them with their plans for their future. The public definitely would want to see what else this couple has in store for them. In fact, fans are looking forward to developments in their married and personal lives too.
Maura Higgins and Chris Taylor – $17 Million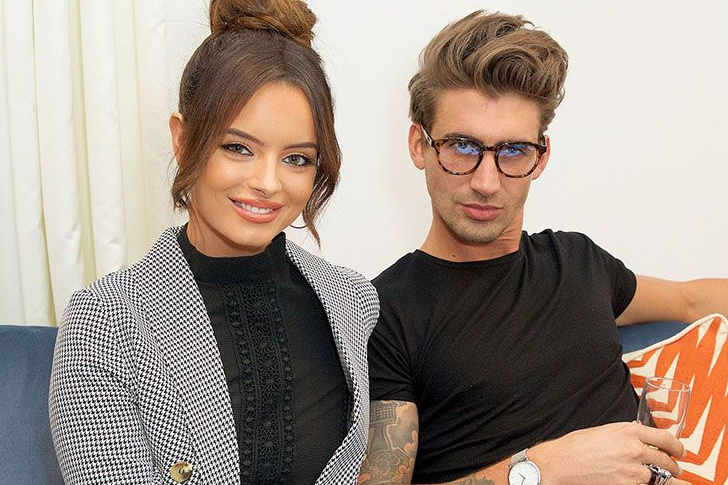 Maura Higgins and Chris Taylor may have had a rollercoaster relationship on the show, but they are now officially a couple after announcing it to the world. They have really lured in their audience to keep on following their love story. Now, after Love Island, the reality show that they were on, they are getting a lot of followers on social media. In fact, their combined followers are 4.2 million people!
For every time that they post, they get approximately £10,432.43 or $14,236.09. Individually, they are also worth a lot of money. Maura is worth $17 million. Other than her appearance on the TV show, she is also a model, a ring girl, and a social media personality. Chris, on the other hand, was only on the show for a few days, and there currently is no information about his net worth, but it's good to know that he earns enough privately.
Marnie Simpson and Casey Johnson – $3.5 Million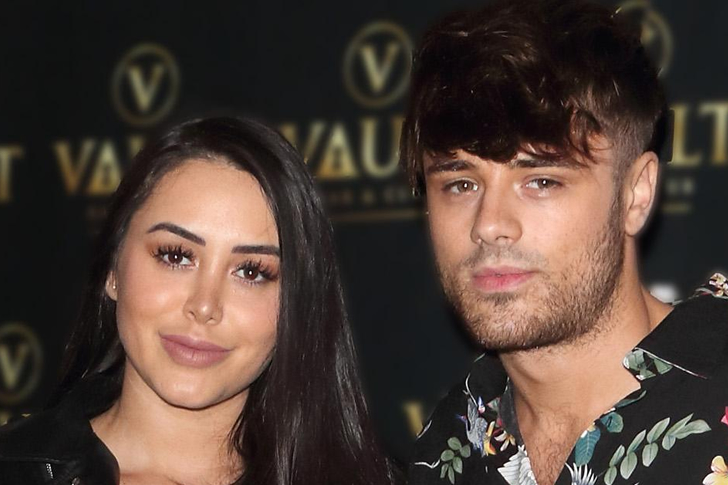 The electricity between Marnie Simpson and Casey Johnson made them a very famous couple from reality TV series. They have a lot of followers – Marnie has 3.9 million followers on Instagram and Casey has around 500,000 followers himself too. Put together, the couple could actually generate up to £11,761.79 or $16,076.01 of earnings. From that amount, Marnie's contribution is at £9,851.21 or $13,464.63 for every post that is sponsored.
Marnie also appeared in Up Late with Ryland, Loose Women, Celebrity Big Brother, and Big Brothers Bit on the Side. Her net worth is $500,000. Casey, on the other hand, though isn't as big as Marnie on social media, has a more significant net worth of $3 million. He is known for being a member of Stereo Kicks, a boy band from The X Factor UK, and later on a member of the Union J band.
Molly-Mae Hague and Tommy Fury – $4.58 Million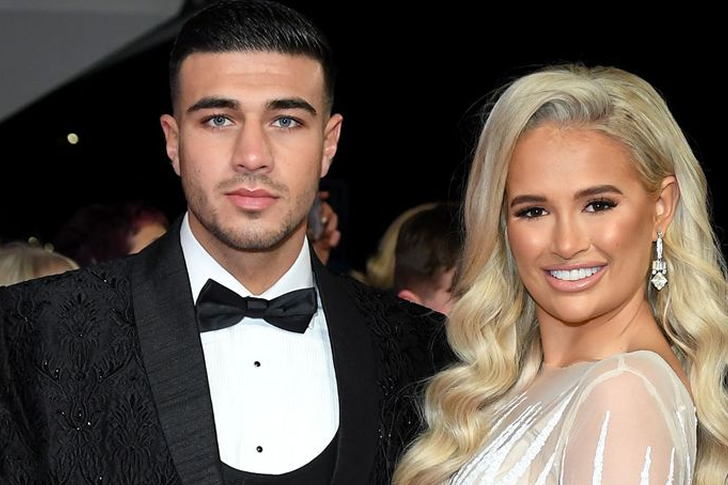 Love Island stars Molly-Mae Hague and Tommy Fury are one of the wealthiest celebrity couples from reality shows. Though they didn't win the season, they are getting a lot of attention on social media from their combined number of followers of 8 million. Together, their estimated earnings per post go up to £20,313.01 or $27,762.82. That's a lot for a post!
Though Molly-Mae entered the show late, she and partner Tommy have actually fallen in love so much more. After they left the villa, they started living together. In an interview, they already expressed wanting to have a baby though they are both so young. They will have enough investment money anyway, so a happy family life is indeed in store for them. It's not clear if they have plans to get married yet, though. After the show, Molly has gotten so many endorsement deals while Tommy continued to be a professional boxer.
Joe Alwyn and Taylor Swift – $364 Million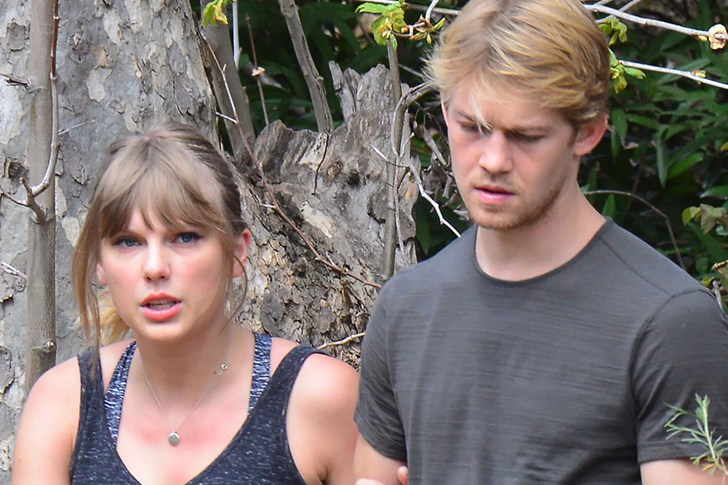 Taylor Swift is probably one of the most popular singers in the world right now. She was signed by Sony Publishing House when she was only 15 years old. The country artist is known for her excellent songwriting skills and, of course, her distinct voice. Some of her most famous songs include You Belong With Me, Love Story, Our Song, and Fearless.
Joe Alwyn, meanwhile, is an English actor who is most known for his movie credits in The Favourite, The Sense of an Ending, and Harriet. The two celebrities have been dating for a while now, but they have been doing their best to keep it low-key and private. They started going out in public in 2018, but they were never very open about their relationship with each other. In 2020, Taylor released a surprise album called folklore, which included a song called The Lakes. Allegedly, this somber tune talked about their love story.
Danica Patrick and Aaron Rodgers – $180 Million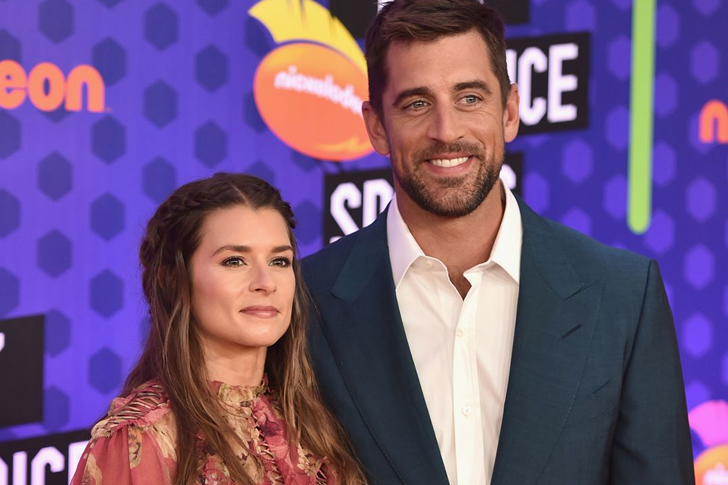 An esteemed car racer, Danica Patrick, actually used to be a cheerleader when she was still in high school. Now, as one of the most popular female racers, she has become a legend in the sport. For 14 years, she invested her time, effort, and resources to be the best player she could be. She won the 2008 Indy Japan 300, and up to date, it has been the only female win in history.
The pro racer retired from racing in May 2018 when she was 36 years old. Her individual net worth is now $60 million. In case you're not into sports, Aaron Rodgers is an NFL superstar who has a net worth of $120 million. The two have been dating since 2018 and have decided to take things further by making an investment in a mansion in Malibu for $28 million. The estate has a Mediterranean theme and is situated on the coastline of the Pacific Highway.
Prince Harry & Meghan Markle – $45 Million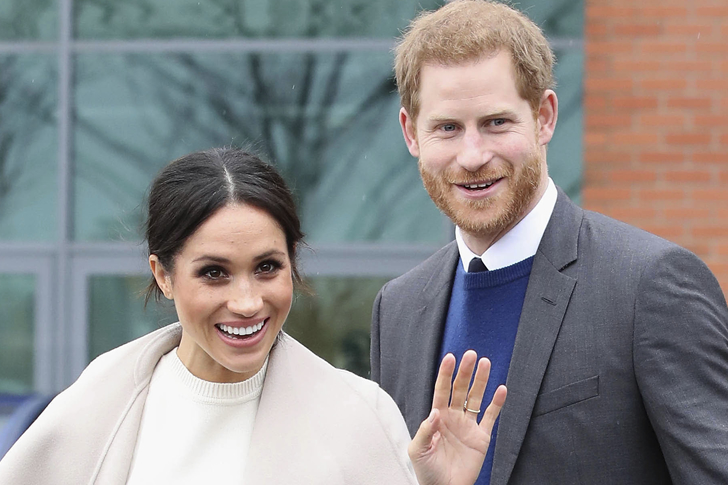 Prince Harry, as we all know, is the second son of Prince Charles and Princess Diana Spencer. He married Suits actress Meghan Markle, and their royal wedding was a huge spectacle to the world. Soon after their fairytale union, the beloved pair had a son whom they named Archie. When the couple decided to exit the royal life, though, some things had to change.
Although they were both worth a lot when they were still royals, the duke and duchess lost their access to the royal funds when they left. They also cannot use their royal titles anymore. Fortunately, Prince Charles still funds them privately, according to sources. They would need some help to put together investment money for their independent lives. Prince Harry still has funds from his late mother's trust, though, so he has plenty of fortune to his name. Markle, on the other hand, was already an accomplished actress when she met the Prince. She appeared in CSI: Miami  and 90210 aside from her long-running role as Rachel Zane in Suits. 
Scott Foley & Jennifer Garner – $87 Million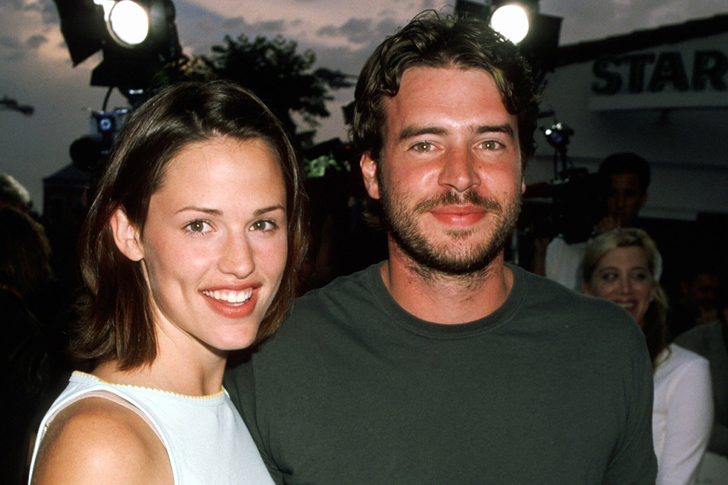 Another could have been affluent couple is Scott Foley and Jennifer Garner. Before the 48-year-old actress tied the knot with Ben Affleck, she was once married to Foley. The two had been together for four years, from 2000 to 2004, and if they were still together this time, they could have been $87 million rich.
Garner is currently worth $80 million, while Foley has a $7 million fortune to his name. The two both work in Hollywood and have successfully made a big name for themselves. Garner's movie credits include Alias, 13 Going on 30, Peppermint, Daredevil, and more. On the other hand, Foley is part of some of the biggest TV series today, like Whiskey Cavalier, Scandal, Felicity, and Grey's Anatomy. Seventeen years after their separation, they are now happily living their respective lives. Foley has been married to Marika Dominczyk since 2007, while Garner and her businessman boyfriend John Miller broke-up last year.
Reba McEntire & Rex Linn – $100 Million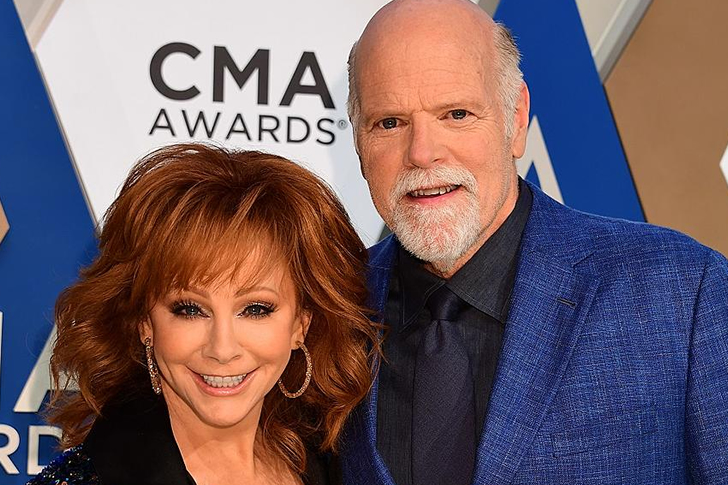 The new loved-up couple Reba McEntire and Rex Linn have a combined net worth of $100 million to their name, thanks to the 65-year-old country singer. The country music icon holds the majority of their wealth—a massive $95 million of it. As a legendary singer, songwriter, and actress herself, it is not a question of where she got her fortune. She is widely referred to as The Queen of Country, selling more than 74 million albums worldwide.
On the other hand, Linn is a former banker who traded his career for Hollywood. Gone are the days that he would approve money loans and now act in front of the camera. He has been in the TV series CSI: Miami, Better Call Saul, and Young Sheldon. In October 2020, McEntire proudly confirmed their romance, saying she had found new love with Linn after months of persistent rumors.
Kristen Stewart & Stella Maxwell – $71 Million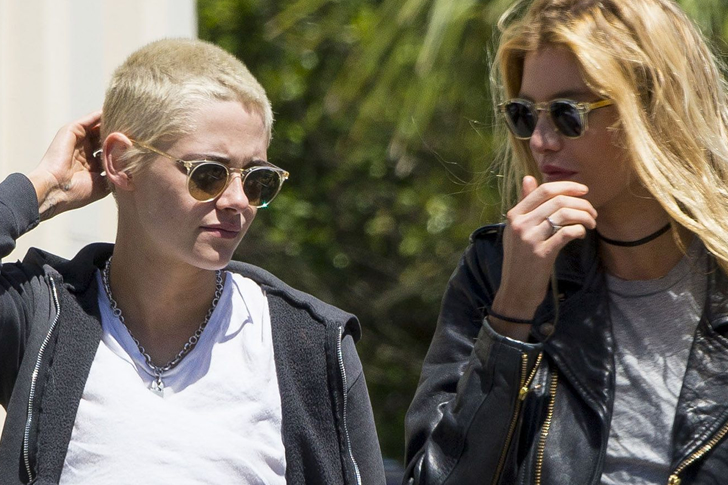 Kristen Stewart and Stella Maxwell confirmed they're back together with a sweet kiss after a controversial breakup. These two didn't mind spending their money on gas to cruise on a yacht to enjoy their rekindled romance. Traveling the world might not be a problem for these two with their joint $71 million fortune, and you probably know who's wealthier than the other.
Stewart rose to international prominence after starring in the movie adaptations of Stephenie Meyer's successful novel series, Twilight. It wasn't long after several successful movie projects came Kristen's way, like Charlie's Angels, Underwater, and more. She alone has $70 million of fortune to her name with a $25 million annual salary, so you can expect it to grow more significantly in the years to come. Oppositely, Maxwell is a famous model who is part of Victoria's Secret Angel. She is also the face of Max factor and has a million net worth.
Jillian Michaels & Heidi Rhoades – Undisclosed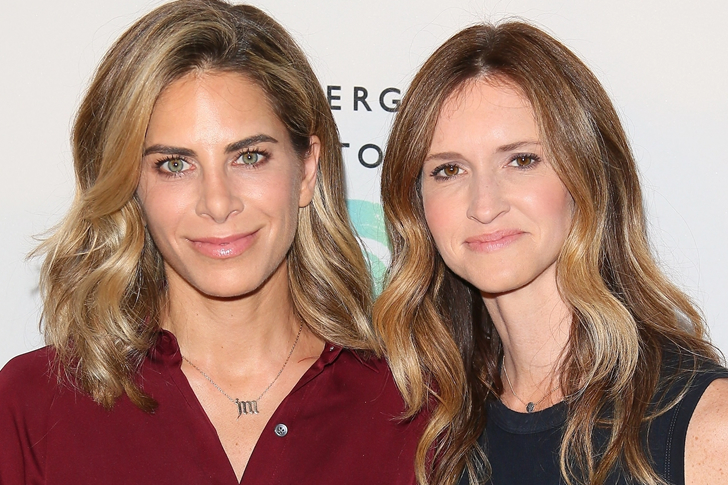 Jillian Michaels and Heidi Rhoades broke a lot of hearts when they ended up their almost nine-year romance. Michaels announced their split in a post on Instagram after feeling like she owed everyone an update after being there for her. She believed they were better as friends and parents who had to live apart than to stay together.
Although she knew life and people could change, their love for each other and their commitment to raise their kids would remain the same. With their combined net worth, their kids' future would surely be bright, steering them away from any student loans. They are now co-parenting their two kids, Lukensia and Phoenix, making them their top priority. Michaels is worth $18 million, while Rhoades' fortune is undisclosed. As a talent manager herself, she has, no doubt, millions to her name.
Kevin Costner & Cindy Silva – Undisclosed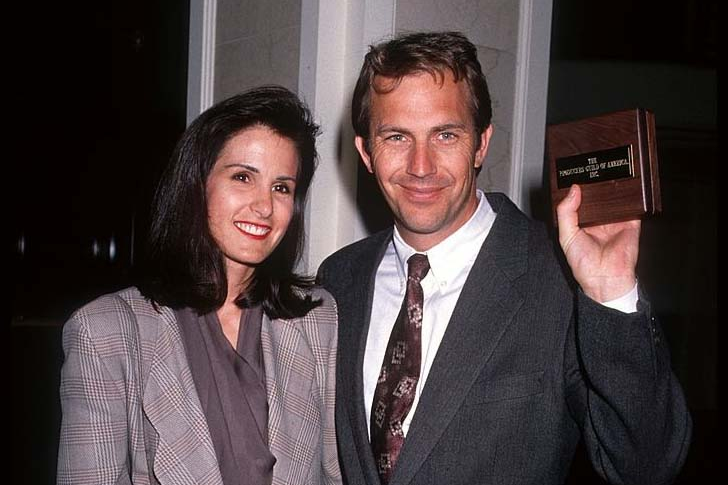 After spending 16 years together, Kevin Costner and Cindy Silva parted ways. According to reports, the former Mrs. Costner benefitted from her ex-husband's success during their time together. With $250 million net worth to his name, who wouldn't be? Silva might have also got a lot from alimony, which might be about $50 million after their marriage ended.
As someone who has worked in the business for decades, it's only befitting that Costner has made an immense fortune to himself. He's behind the success of several movies and TV credits, like the iconic '90s film The Bodyguard, Robin Hood: Prince of Thieves, and his most recent project Yellowstone. Cindy is also an actress herself. She and Costner worked together for the 1990 movie Dance with the Wolves. She also did the 1998 film LiteWeight. In her time in the business, we bet there is also a lot to her name.
Tiger Woods & Elin Nordegren – $1 Billion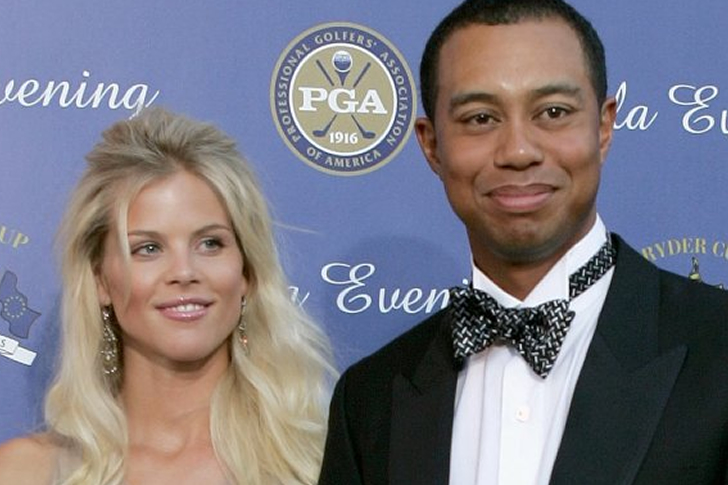 If Tiger Woods and Elin Nordegren didn't call their lawyers to end their separation legally, they could have been worth $1 billion. Who would have thought that a former nanny would be worth $200 million? According to reports, after her separation from Woods, Nordegren earned a significant amount as part of their settlement.
In their six years of romance, the two had been the center of media attention. You could even see her name in the headlines almost every day. Thankfully, after her tumultuous relationship with Woods, dubbed as one of the greatest golfers and famous athletes of all time, she found another love with Jordan Cameron, a former football tight end. They now share a beautiful baby named Arthur. On the other hand, Woods also tried another shot at love with his new girlfriend Erica Herman, The Woods restaurant's general manager.
Jay Leno & Mavis Leno – $800 Million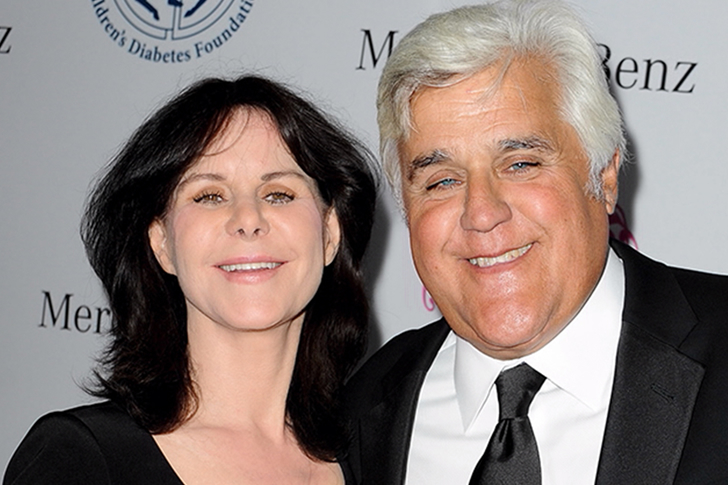 Jay and Mavis Leno are maybe one of the wealthiest couples in Hollywood with an $800 million fortune to their names. Everyone knows who Jay is and what he does. Mavis, on the other hand, is a philanthropist and a feminist. She rose to prominence for being Jay's wife for almost 41 years, tying the knot in 1980. According to reports, Mavis has a $350 million fortune to her name, with an income of $71,000 to $76,000.
As expected, Jay is wealthier than his wife by a million, making him worth $450 million. He probably amassed this much as a comedian, actor, writer, producer, and former late-night TV host. Jay is also known for his love of cars, and he has made a significant investment in them. Rumors have it his car collection is already worth $50 to $100 million, composed of 180 cars and 160 motorcycles, including a lavish $12-million McLaren F1.
Cody Simpson & Marloes Stevens – $5.6 Million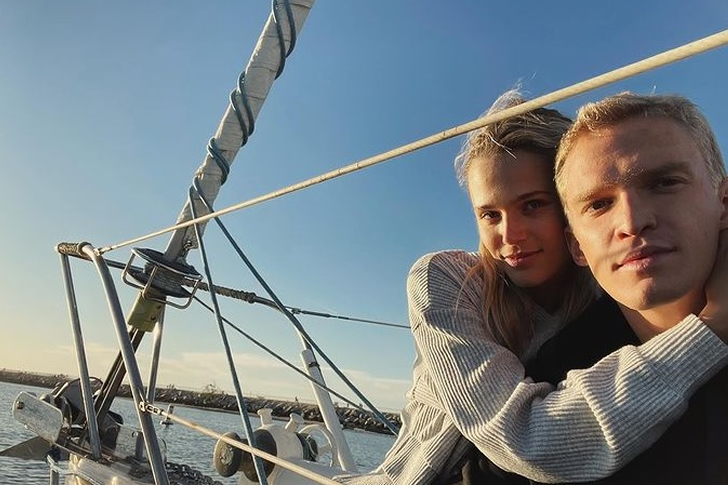 Five months after his split from Miley Cyrus, Cody Simpson started dating the model, Marloes Stevens. The 24-year-old Australian singer's mom, Angie Simpson, proudly shared a photo of the two on Instagram, introducing her son's new girlfriend to the world.
Rumors about their romance started swirling in November 2020. At the time, the paparazzi photographed the blonde beauty giving Simpson a peck on the cheek while enjoying some lunch with friends. We wonder who used their credit card to pay for the bill. Certainly, they will have no problem paying for it with the huge net worth to their names. As a singer, songwriter, dancer, actor, model, and swimmer, Simpson has already amassed $5 million to his name. On the flip side, as an emerging model, Stevens has already made a $600,000 fortune, which will surely grow over time as she's now starting to make a big name.
Shia LaBeouf & Margaret Qualley – $28 Million
Shia LaBeouf and Margaret Qualley are now a thing. These two are often seen out and about and displaying some major degree of PDA. For those who don't know, Qualley is the daughter of the Hollywood star Andie MacDowell. Rumors about their romance began when the 26-year-old actress joined LaBeouf in the short film Love Me Like You Hate Me. She is best known in the movie Once Upon a Time in Hollywood and now has a $3 million fortune.
On the other hand, Shia LaBeouf is famous for being an actor, performance artist, and filmmaker. Some of his movies are Honey Boy, Transformers, Fury, The Peanut Butter Falcon, and more. After spending a decade and a half in the business, Shia was able to gain a staggering $25 million net worth. Together, they are worth $28 million. If they ever end up together, they will surely be living a lavish life as their fortune will continuously grow over time.
A$AP Rocky & Rihanna – $560 Million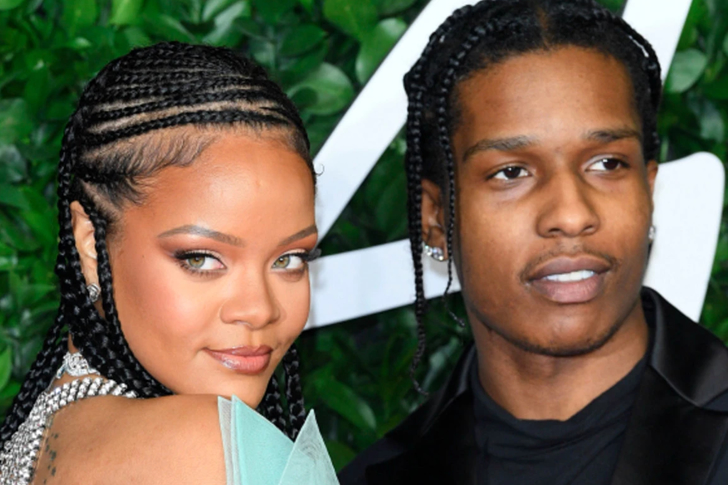 A$AP Rocky is one lucky guy for being Rihanna's beau. Not only is RiRi a talented singer and performer, but she is also a savvy businesswoman quickly rising to the top of the beauty ladder. Did you know she already has $560 million net worth to her name? As someone who knows how to use her investment money well, Rihanna's cosmetics line, Fenty Beauty, is now valued at $3 billion. According to reports, Rihanna's stake here is 15%, which is about $433 million.
Nonetheless, Rocky is wealthy in his own right. He has a $10 million fortune, which will continuously increase with his hip hop music success. The 32-year-old rapper also has apparel in partnership with Guess and Under Armour. He is also a record producer, using the pseudonym Lord Flacko. With this new couple's continues hard work, they are up for far greater things.
You've Reached The End