These Celebrities' Houses Will Surely Make You Cry Of Jealousy
Being a celebrity kid may be a dream come true. You'll grow up under the limelight, be known all over the world, get whatever you like, and live in the most lavish house that you can see. Sadly, not everyone gets to experience this, but these lucky celebrity children do. Take a look at this list of the envy-inducing houses they grew up in and try not to cry of jealousy.
Billy Dee Williams' Daughter: Hanako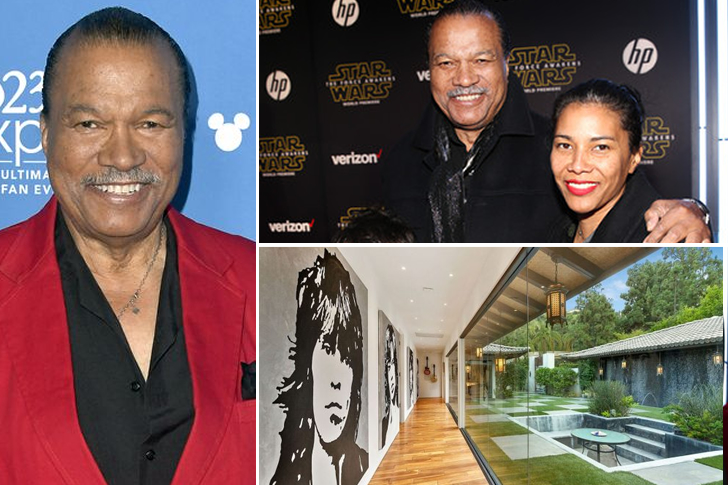 Hanako is Billy Dee Williams' daughter with his long-time partner, Teruko Nakagami, whom he married in 1972. Hanako was born in 1973 and she grew up in a "Zen-like contemporary" home in the Trousdale Estates neighborhood of Beverly Hills, California. She lived there with her family and with her half-sister, Miyako, who is her mother's daughter from her previous marriage with musician Wayne Shorter.
The lavish investment property sits on 5,295 square-feet and features six bedrooms and six bathrooms, including maid's quarters. It boasts a lot of cool amenities such as a swimming pool and a spa, as well as French doors that open to a deck. Williams bought the property in 1984 for $500 thousand and sold it in 2012 for $2.7 million. We can only imagine what kind of childhood Hanako experienced. It must have been a great one!
Bill Cosby's Children: Erika, Erinn, Ennis, Ensa, and Evin.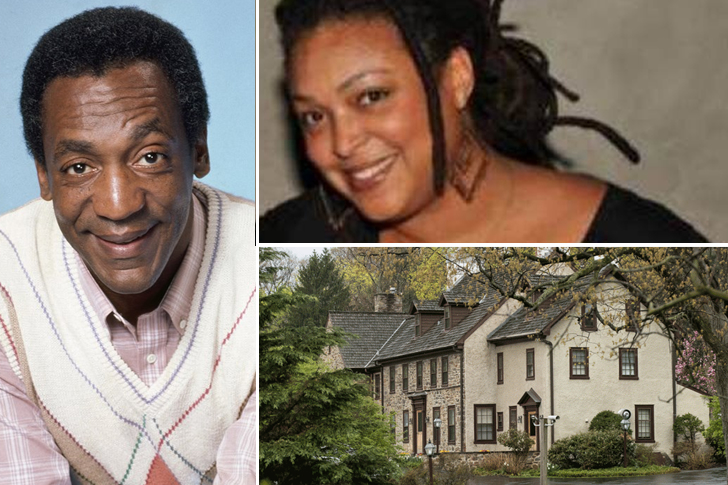 Erika Cosby, who is now 55 years old, is a painter and former professor of Art at New York University. Her artwork has been featured in many galleries including the Saltworks Contemporary Art, the Arlington Arts Center, Slate Gallery, and the Artspace in New Haven. Her younger sister, Erinn, is also artistic and is known for her photography, while the 44-year-old Evin works in fashion and owns a boutique store called PB & Caviar, which she put up after having finished her studies at the Fashion Institute of Technology in NYC. Sadly, Ennis and Ensa passed away in 1997 and in 2018, respectively.
The Cosby children grew up in a luxurious investment property in Elkins Park, Pennsylvania. Bill Cosby purchased the 8,940 square-foot mansion for only $250,000 back in the '80s. The property sits on three acres of land and features seven auxiliary buildings, seven bedrooms, and six bathrooms. Today, the house is worth over $775,000.
John Travolta's Daughter: Ella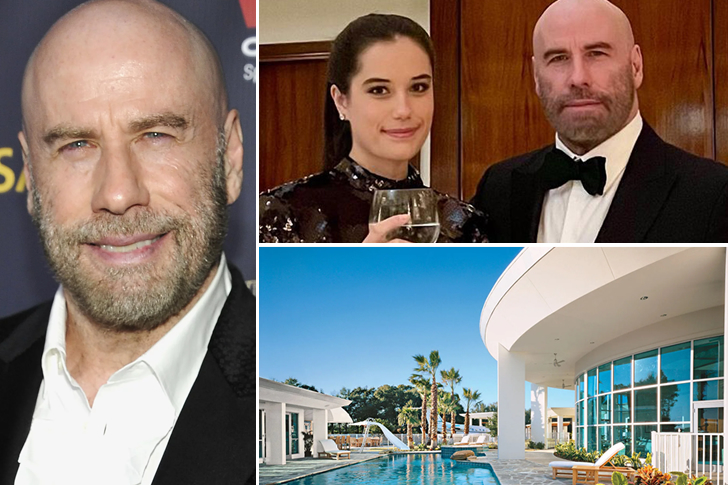 Ella is John Travolta's daughter with his late wife, Kelly Preston. She eventually followed in her parents' footsteps and entered the entertainment industry. She is perhaps best known for her credit role as Becky in the Hollywood thriller Poison Rose, where she co-starred with her father. As the middle kid of John Travolta and Kelly Preston, she is said to be heavily influenced by her famous parents. Indeed, Ella Bleu Travolta inherited their good looks and their talent in acting, which she has always wanted since she was a young girl.
What if we told you that Ella grew up in an airport? Yes, that's because John Travolta's lavish investment property is more than an extravagant mansion; it also has an aircraft runway that can accommodate planes as big as a Boeing 737. The 550-acre property is currently on the market for $10.5 million. It features the country's largest private lighted runway, a five-bedroom Muriel Vanderbilt mansion, a swimming pool, and a fitness center.
Snoop Dogg's Son: Cordell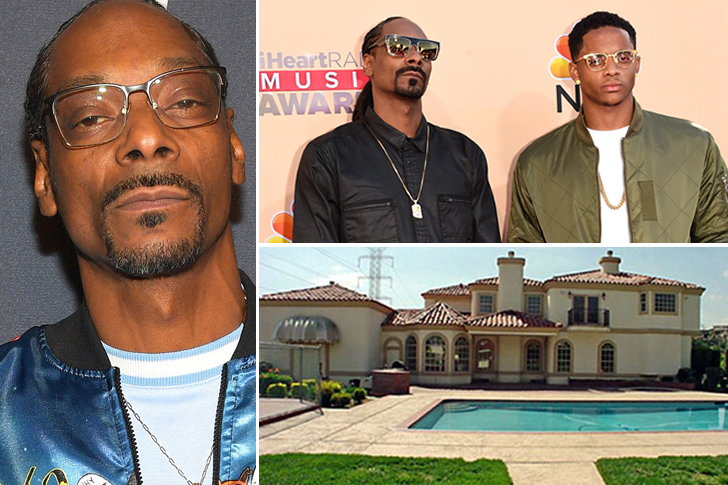 Snoop Dogg's son, Cordell, was a college American football player who recently made headlines for his decision to quit the UCLA football program to pursue a career in filmmaking instead. That wasn't so surprising since his father is also an artistic individual and maybe that's where he got it from. However, he remains to be a student at UCLA; he's just dropping football and is pursuing another program that is aligned with his passions.
Cordell, together with his other siblings, grew up in a lavish investment property that is fit for a hip hop mogul like his father. Snoop bought a mansion on the eastside of Los Angeles for only $720,000 back in 1998. The house takes up 2.8 acres of land and has a space of 4,000 square feet. Sources reported that the mansion has four bedrooms and four bathrooms, a pool and spa area, and a basketball court.
O. J. Simpson's Daughter: Sydney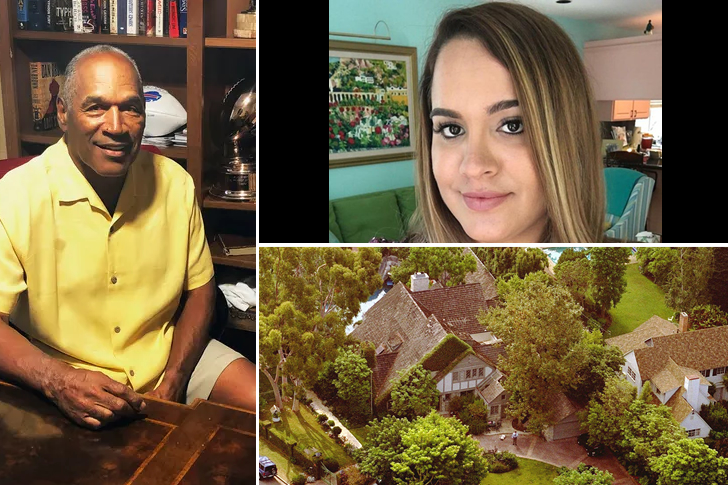 The famous, or rather infamous, NFL player O.J. Simpson has two children with his ex-wife Nicole Brown, whom he married in 1985. Their oldest kid is Sydney, who is now 33 years old and has graduated from Boston University in 2010 with a degree in sociology. Sydney is not fond of the spotlight as she consistently keeps a very private life.
Being the son of one of the highest-paid athletes in the world, it's safe to assume that Sydney grew up in luxury. Indeed, she has lived his entire adolescence in a lavish investment property in Brentwood, Los Angeles, which is considered to be one of the most exclusive places in the city. It was sold in 2018 for $4 million because of Simpson's legal troubles. Although Simpson is no longer as famous and as wealthy as he was before, his massive net worth must have provided Sydney with a good jumpstart to find her own way through life.
Dennis Rodman's Son: Dennis Jr.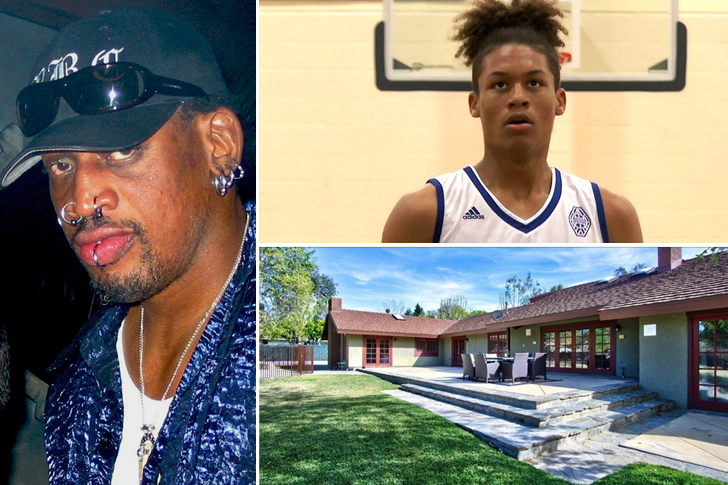 The eccentric and intriguing NBA superstar and champion Dennis Rodman has deeply influenced his son, Dennis Jr, not only by name but also by the fact that his son followed in his father's footsteps. Dennis Jr. is currently playing college basketball at Washington State University. With his father's extraordinary skills on the court, we're sure that Dennis Jr. would also do well for himself in the sport.
Dennis Jr. grew up on a ranch-style investment property that sits on 5,000 square feet of floor area. It features a double-door entry that gives way to a step-down living room under skylights and vaulted ceilings, a formal dining room, a wood-accented billiards room, and a gourmet kitchen with a granite island. It also has five bedrooms and four bathrooms. French doors open to the fenced grounds complete with a pool, storage barn, and horse corral.
Pat Sajak's Daughter: Maggie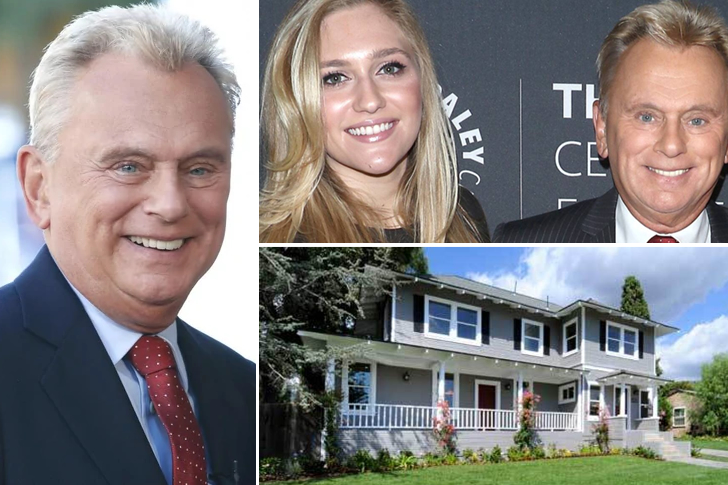 Some people think that because their parents are successful in a particular field, they would automatically be inspired to follow in their footsteps but that is not the case with Maggie. Indeed, the 25-year-old has chosen a different career path, opting to establish a career in music instead of one on television. Fortunately for Maggie, she's certainly got the talent for it. Her style is comparable to country music icons, such as Jewel and Michelle Branch.
Maggie grew up in a fancy investment property in Glendale, California. It features a balcony, three bathrooms, and four bedrooms with a total of 2,600 square feet of floor area. They also have a lavish mansion in Severna Park that is worth $1.2 million. We know that eventually, Maggie will be able to afford her own mansion as she is very talented and has a promising future.
Wesley Snipes' Children: Akhenaten Kihwa-T, Iset Jua-T, Alaafia Jehu-T, Alimayu Moa-T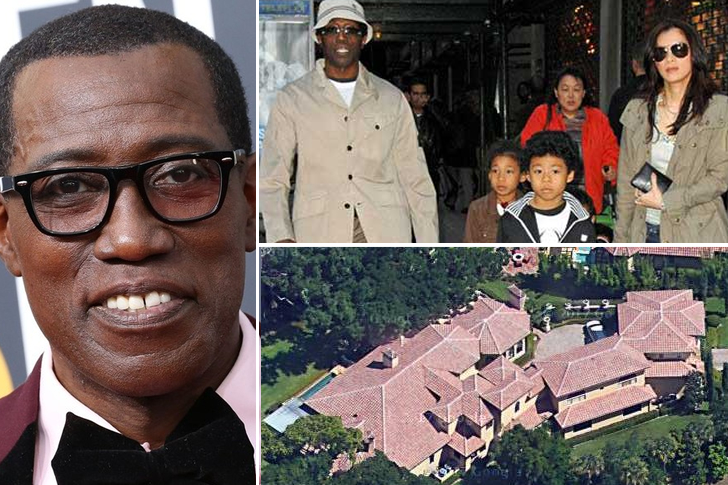 Wesley Snipes' children have interesting names. He became a parent to his first-born with his wife, the painter Nikki Park. Their eldest is called Akhenaten Kihwa-T Snipes. A year later, on July 31, 2001, they welcomed another member to their family, a daughter, Iset Jua-T Snipes. Wesley and Nikki bore two kids before marriage and two after. They gave birth to their third child, Alaafia Jehu-T Snipes, in 2004. Likewise, their fourth child, also a son, Alimayu Moa-T Snipes, saw the world in 2007.
Their children grew up in a massive estate in Windermere's Isleworth community. Snipes bought the 1.16-acre property on the 9000 block of Deacon Court in 1993 for just a little more than $1 million. He eventually sold it in 2006 for $2.7 million. The house, as you would expect, is fit for a celebrity.
David Beckham's Son: Brooklyn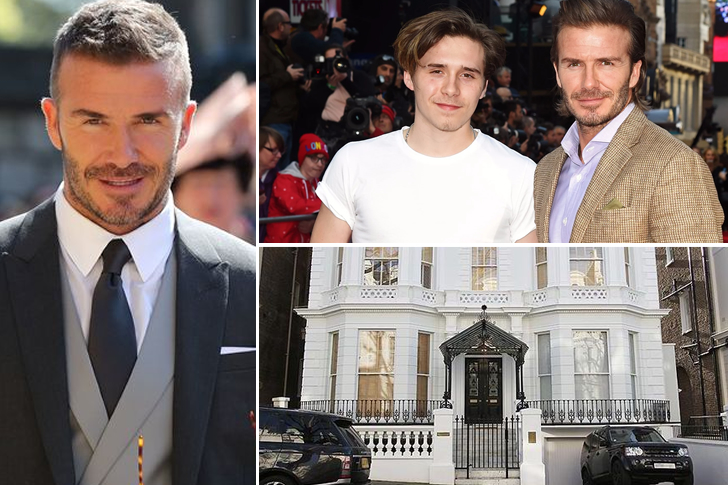 Brooklyn is the British football superstar's eldest son with Victoria Beckham. Brooklyn is quite an introvert and is very protective of his mother whenever the latter is criticized on social media. Moreover, he seems to have been influenced by his father as he is known to be an avid football fan. He used to date the stunning Hollywood actress Chloe Grace Moretz. He is a promising photographer who once shot a campaign for the fashion house Burberry.
The Beckhams live in a posh investment property in London, UK. The luxurious mansion is worth over $31 million and features many amazing amenities such as their own gym center, a wine cellar, and even a separate quarter for their eldest son Brooklyn who is already old enough to want to live in privacy. It also boasts a spacious patio area where they can do a bit of gardening.
Drew Barrymore's Daughter: Olivia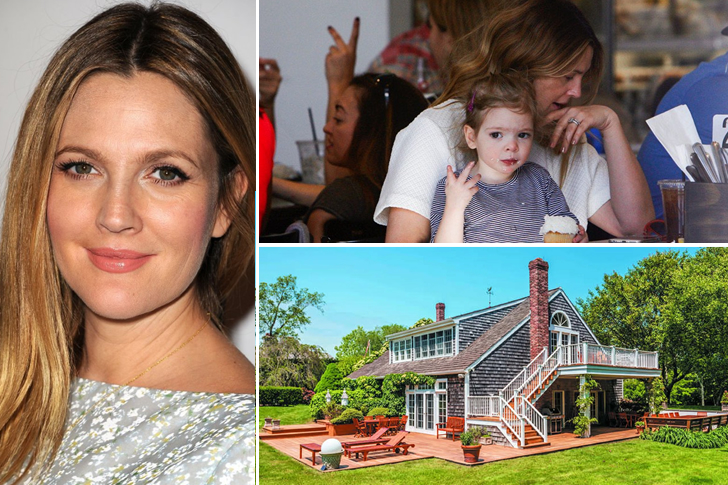 Olive Barrymore Kopelman looks exactly like a young Drew Barrymore. When you see the young lady, you won't be able to deny her resemblance to her 45-year-old superstar mother. Oliver is Drew's daughter from her ex-husband, Will Kopelman. Because Drew rarely shares photos of her children on social media, we rarely get to see Olive. Fortunately, Drew doesn't mind talking about her children.
Olivia is lucky enough to have a mother who has several investment properties. In 2019, she reportedly paid a little over $5.5 million for a 5,600-square-foot home near the beach in the Hamptons, and in the summer of 2018, she reportedly sold a home in the Hollywood Hills for some $16.5 million. Furthermore, with a net worth of $125 million, it's safe to assume that pretty Olivia will live comfortably for the rest of her life.
Ron Howard's Daughter: Bryce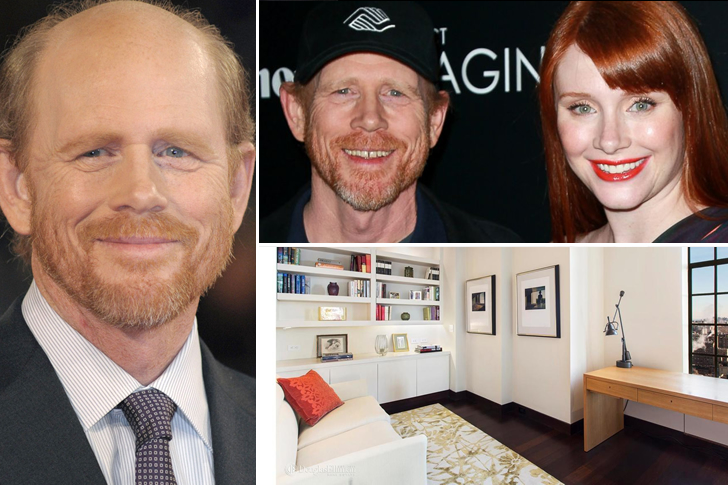 Aside from being the daughter of legendary director Ron Howard, Bryce Howard is a famous and accomplished actress as well. She grew up watching her father's movies and was eventually inspired to try her luck in the industry. Unsurprisingly, it was quite easy for her as she proved to be a natural at the craft. She made her film debut in Book of Love and received credit for the blockbuster Jurassic World film franchise.
Bryce grew up in a 3,000 square-foot apartment in New York City's uber-exclusive Eldorado Building, which her parents bought in the 2000s for $5.6 million. They continued to pour an additional several million for renovations. They listed this apartment for sale in 2017 for $12.5 million. She also lived for a time in an ocean view apartment in Santa Monica, California, which her parents bought for $2.75 million.
Philip Michael Thomas's Children: Imaj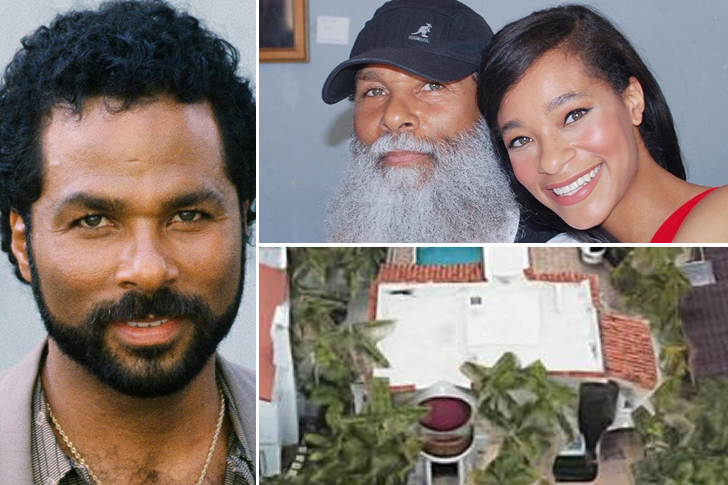 Imaj Thomas is the famous daughter of Miami Vice star Philip Michael Thomas. The celebrity daughter made her first foray into the arts as an adult with her novel Harlow, which was published in 2011, a year before making her music debut, and releasing her first album, Imaj. Nearly a decade later, the country singer is famous for hit songs like "Passport" and "Colour Blind." She also has credits for albums like the 2016 America's Sweetheart.
She grew up in a lavish real estate in Miami, Florida. The beachfront mansion features luxurious amenities such as a multi-car garage and a swimming pool, among many others. Moreover, Philip also owns several homes in Coconut Grove and North Miami Beach. Indeed, Imaj is, to a huge degree, lucky to have been born into a privileged family — although she can also hold her own as she is also successful in her own right.
Sam Elliott's Daughter: Cleo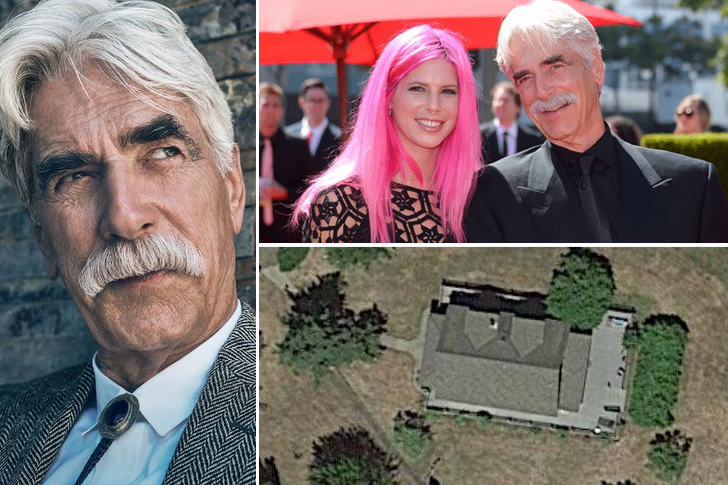 The legendary American actor who rose to fame for his films such as Ghost Rider and The Hulk has only one child, a daughter named Cleo, which he shares with his wife Katharine Ross. Cleo is now a successful musician who is based primarily in Malibu, California. Ross and Elliott live on a seaside ranch in Malibu, which they purchased in the 1970s.
Cleo grew up in a lavish investment property in Harrisburg, Pennsylvania. Although Sam Elliott has numerous houses in different states, his Harrisburg home is the family's favorite. The mansion boasts three bedrooms and two bathrooms. There's a swimming pool on the property as well as Sam Elliott likes to take a swim in his free time. He is not a fan of sports in his old age, but swimming and long walks are especially good for people of his age.
Floyd Mayweather's Children: Iyanna, Zion, Jirah, Koraun, Devion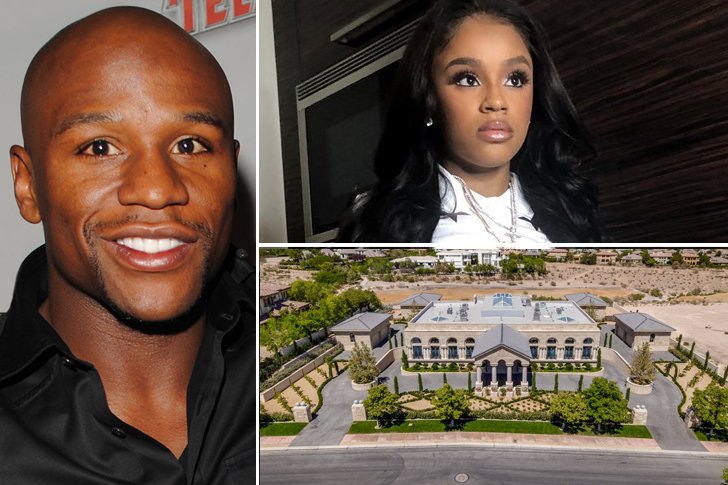 The undefeated boxing superstar is the father of four children — 21-year old Koraun, 20-year old Iyanna, 19-year old Zion, and 17-year old Jirah, and his adopted son Devion Cromwell. Iyanna is the only one of Mayweather's biological children to have a different mother than the other three. While Koraun, Zion, and Jirah were born from Mayweather's relationship with former reality star Josie Harris. Iyanna was the product of Floyd's relationship with television star Melissa Brim.
His children grew up in luxury as embodied by their father's alias "Money." Floyd's primary residence since 2018 is an 11-bedroom, custom-built mansion in Las Vegas that spans 22,000 square-feet. He bought the house for $10 million. He also owns a 13,000 square-foot mansion in Vegas that was his primary residence from 2010 until 2018. He bought this investment property in 2019 for $9.5 million.
Matt Damon's Daughter: Isabella Damon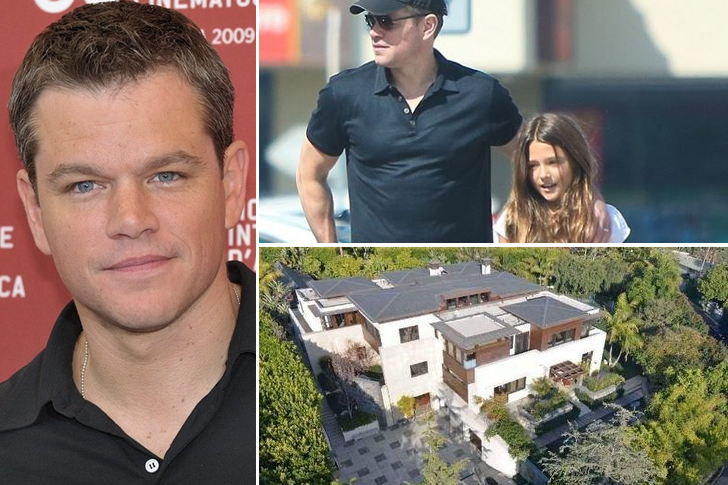 Matt Damon experienced being a biological father with Isabella Damon. She was born on June 11, 2006, in Miami, Florida. This was shortly after Damon and long-time girlfriend Luciana Barroso tied the knot. Isabella has an adopted half-sister, Alexia. Matt and Luciana have a very romantic love story, having met in 2003 while the actor was filming Stuck on You. They hit it off and they bought double lots on La Gorce Island.
Isabella most likely grew up in the beachfront property that cost her parents $14.5 million to buy. It includes a 1935 Mediterranean style house that they renovated to reflect their own tastes. Isabella would have loved frolicking along the shorelines with her elder sister. It is easy to imagine them running around the property, enjoying every bit of sun. The house also comes with a home security system for the family's privacy.
Eddie Murphy's Daughter: Bria Murphy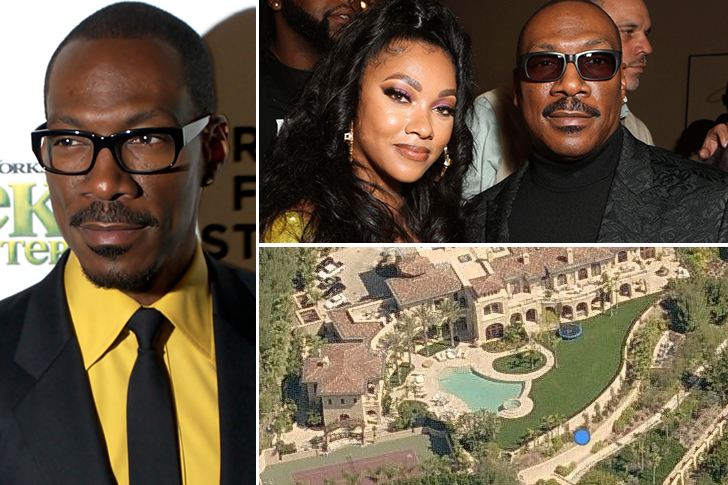 Having grown to be the eldest among the 10 children of Eddie Murphy, Bria Murphy had a lot of pressure on her shoulders. Her father was successful in the movie industry and to a large degree, that same success was expected of the actress. Fortunately, Bria was successful in her own right and appeared in movies like Amateur Night and even ventured into modeling.
Bria spent some of her childhood in his father's house in Beverly Hills, California. The house is worth $10 million and boasts of a 19th-century Italianate design. It measures 40,000 square feet and has 32 rooms — it's certainly enough to accommodate all family members and visitors. It even includes a playroom, where Bria and her siblings would have spent a lot of time in. The neighborhood was also a good place to raise children as it was exclusive and they could play safely, even when outside of the property.
Samuel L. Jackson's Daughter: Zoe Jackson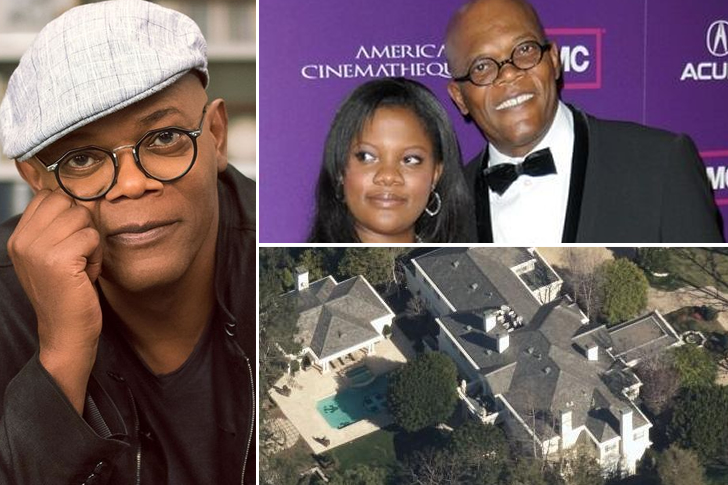 Samuel L. Jackson is a name easily recognized in Hollywood. His daughter, Zoe Jackson, is a producer who was responsible for churning out projects like Top Chef and Project Runway. She is the spitting image of her father and although she has not forayed into acting, she is still a very vital part of the entertainment industry.
The Jacksons lived in a house in Beverly Hills, California that was purchased for $8.35 million in 2000. Zoe most likely spent a good deal of her childhood and early adulthood in this house, along with her mother, Latanya. The investment property is over 11,000 square feet and is made up of 3 separate structures—the main house, a pool and guest house, and a dedicated garage. On top of that, there is a tennis court and a view of the hills, something that a child growing up would find very relaxing.
Heather Locklear's Daughter: Ava Elizabeth Sambora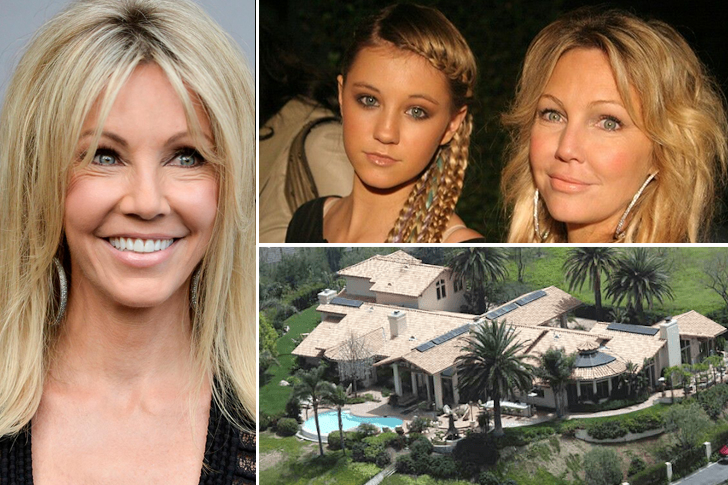 The child of a celebrity, Ava Elizabeth Sambora, was born into the limelight. Having Heather Locklear and Richie Sambora as parents meant that her life was the target of cameras all the time. So when she joined the entertainment industry, it was not at all surprising. Like her mother, Ava went on to become an actress while also trying out modeling. She has so far appeared on various magazine covers.
Sambora lives with mother Heather in an 8,115-square-foot house in Thousand Oaks. This is likely where she grew up as the mansion has been Heather's longtime residence after lawyers made sure she was granted the deed for the house in 2007. Heather lived in the house prior to 2007 when she was still with former husband Tommy Lee. Ava must have had an awesome childhood seeing a great view of the Ventura Country while enjoying privacy inside the estate.
Robin William's Daughter: Zelda Williams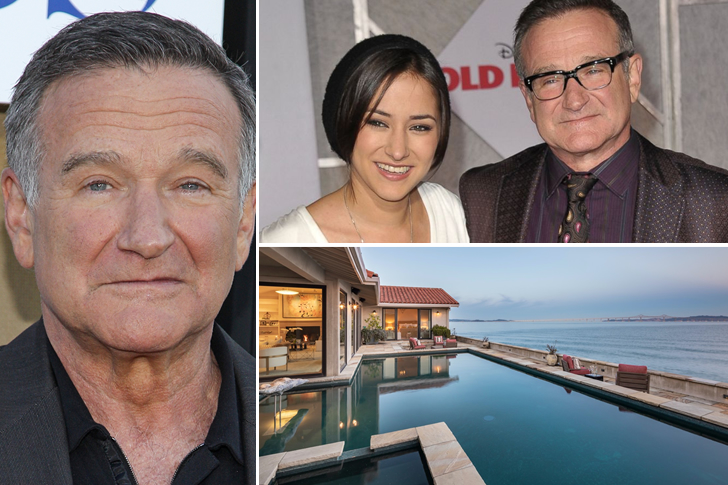 Zelda Williams was born in New York to Marsha Williams and Robin Williams. Her name, in case you wonder, is from The Legend of Zelda. She started acting at the age of 5 and when she was 15, she received credit for a good performance in the film House of D in 2004, which also starred her late father.
The actress grew up with her father in the Paradise Cay estate in Northern California. She shared in an interview that she did not grow up under the spotlight despite her father being famous. The young Williams also enjoyed growing up in the San Francisco Bay area with a view of the waters. Unfortunately, this house has been listed on the market and was sold for $5.35 million. They would have had many memories in the house, but it was time to let go.
Shaquille O'neal's Daughter: Amira O'neal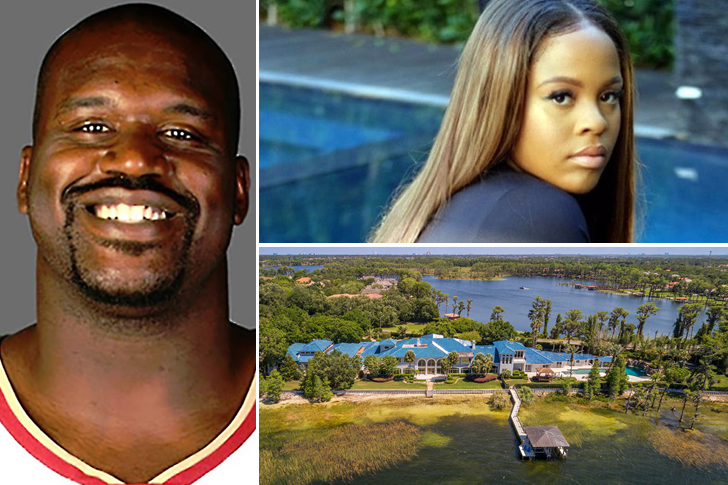 The pressure is real for Shaquille O'neal's daughter, Amira O'Neal, who was born on November 13, 2001. Right now she is an American college basketball player, following the footsteps of her father. She attended Crossroads School in California and is now part of the LSU Tigers of the Southeastern Conference. Will she be a legend like her father? That is yet to be seen but so far she is showing so much potential. Given her degree of dedication, she could end up a WNBA great like her father.
The child of the NBA Hall of Famer grew up in Los Angeles as her father's basketball career was with the Los Angeles Lakers for eight seasons. She spent her early years in a house formerly owned by his father in Mulholland Estates, between Sherman Oaks and Beverly Hills. This 7-bedroom house was sold for $6.4 million in 2004, when Shaquille was traded to the Miami Heat.
Kirk Douglas' Son: Michael Douglas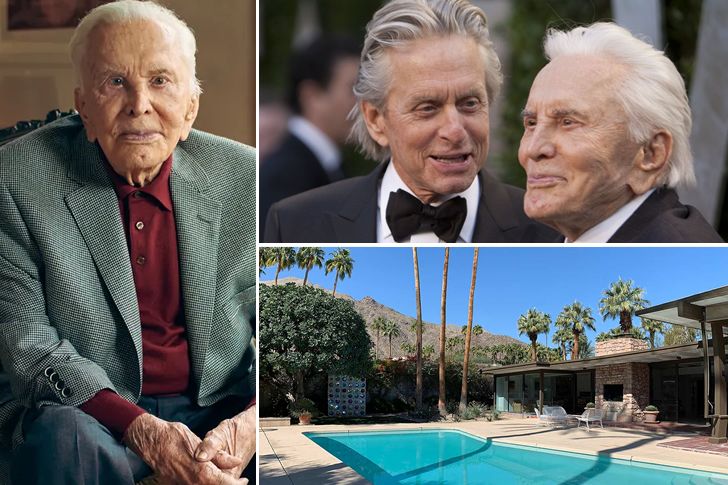 Michael Douglas is the son of Kirk Douglas and Diana Dill. He was born on September 24, 1944, and is an actor and producer. Douglas has appeared on TV, stage, and film. Some of his movies include The Jewel of the Nile and Fatal Attraction. He also produced One Flew Over the Cuckoo's Nest.
While Kirk Douglas' house in Palm Springs is not where Michael spent most of his time growing up, the family did spend 42 years of their life in the mid-century modern estate that has beamed ceilings, classical roofing, and an open living and dining room. Any children having this as their home would certainly enjoy the open spaces and the tennis court which was built in 1976. To display the Douglas legacy, the pavilion was filled with Douglas' movie posters. Oh, and did we mention that Leonardo DiCaprio's house is nearby? The area is, to some degree, considered home to many celebrities.
Sidney Poitier's Daughter: Sydney Tamiia Poitier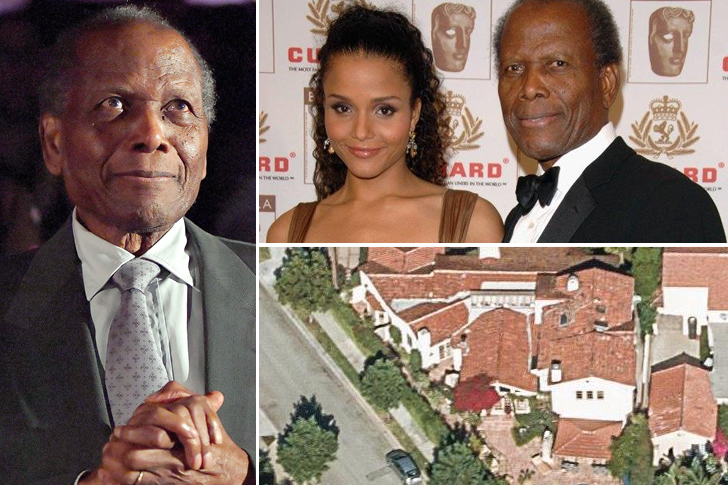 Sydney Tamiia Poitier was born to be an actress. She attended NYU's Tisch School of the Arts and earned a degree in acting. Sidney Poitier's daughter was born on November 15, 1973, in Los Angeles, California. While she had been preparing for a career in Hollywood since early in life, it was not until the 1990s that she appeared on TV, in the series First Years. She also starred in the sitcom Abby.
Sydney grew up in their Beverly Hills home with her father Sidney and mother Joanna. The house has since then been sold and the family moved to New York back in the mid-1990s. The New York house was purchased for $2.5 million. Sydney's parents did keep a smaller house in Los Angeles, but they stayed more on the East Coast. Having multiple real estate investments worked to the advantage of the family as they could move to and fro, depending on their needs.
Anthony Anderson's Son: Nathan Anderson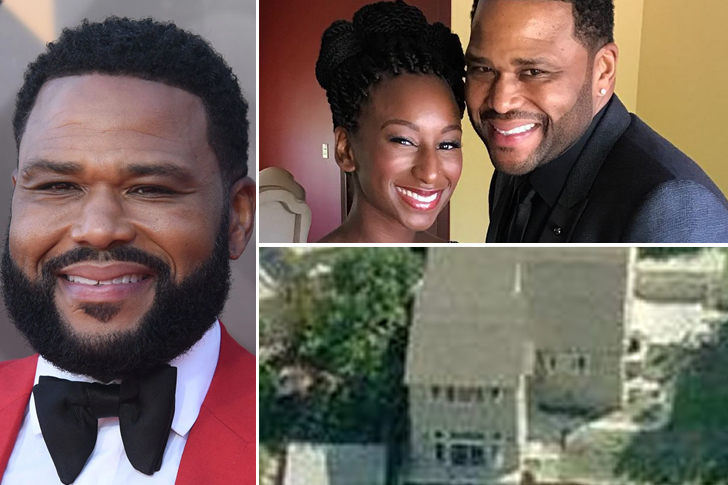 If Nathan Anderson from the Netflix series Taj looks familiar, it is because he is the son of Anthony Anderson, a famed comedian, actor, and game show host. The older Anderson has appeared in numerous films, including Kangaroo Jack and Transformers, while the younger one was cast alongside Kiana Brown in All About the Washingtons. Nathan also has a sister named Kyra.
The family lived in a mansion in Los Angeles, California. This is also most likely where Nathan and Kyra spent their childhood together. The house has three bedrooms, one bath, and has flooring that measures 3,451 square feet. There are also lush greeneries surrounding the house. It is a modest home by today's standards, but it also does not consume much electricity or cost much from a maintenance perspective. As of April 2005, the house was valued at $1.1 million based on public records.
Lee Majors' Sons: Dane Luke Majors and Trey Kulley Majors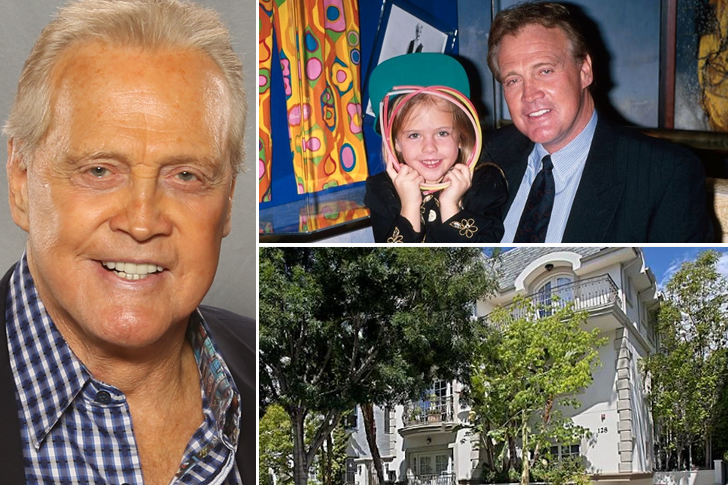 Having twins is said to be a blessing and this was probably what Lee Majors felt when he and his wife Karen Velez gave birth to Dane Luke Majors and Trey Kulley. As expected, the two are spitting images of their father. Lee Majors is quite known for portraying the role of Heath Barkley in the Western series The Big Valley. He also appeared in The Six Million Dollar Man and The Fall Guy.
Of the twins, it was Dane who followed in the footsteps of his father. The twins spent some of their childhood in Los Angeles and Houston. Their LA home was French-inspired. When asked why the family moved to Houston, the older Majors said that they got burned out in Los Angeles and liked the sense of style in Houston better — a more rustic lifestyle in the more rural Texas. Wherever they live though, so long as they have the best home security system, they could live peacefully and with privacy.
Adele's Son: Angelo Adkins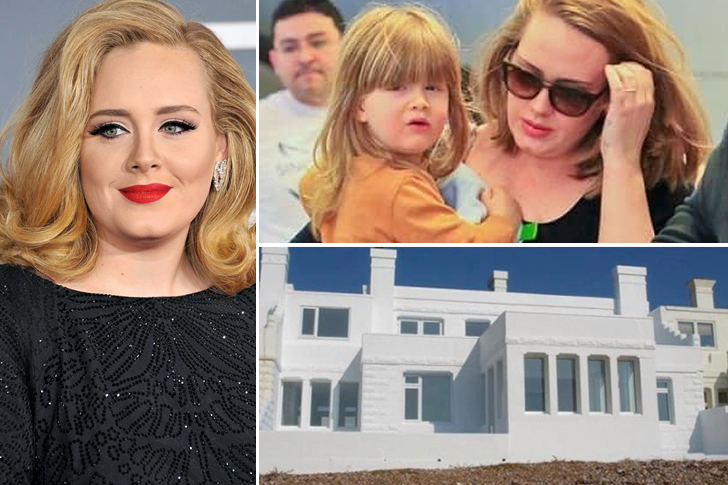 Adele's last album was released in 2015 on purpose. She wanted to focus on being a mother to her son, Angelo Adkins, who was born on October 19, 2012. Angelo's father Simon Konecki dated Adele starting mid-2011. The two were secretly married and this was confirmed in 2017 when Adele called Simon her "husband" during the 59th Annual Grammy Awards. Sadly, lawyers were called in when Adele filed for divorce in September 2019.
What is inspiring though is that they decided to co-parent their child and are actually living across the street from each other. Adele now lives in a property in Los Angeles and says that living close to Simon is helping them raise their son better. Tucked away in private roads, Angelo would surely grow up away from cameras, and hopefully, the co-parenting setup would turn out to be the best option for the growing child.
Reese Witherspoon's Son: Deacon Reese Philippe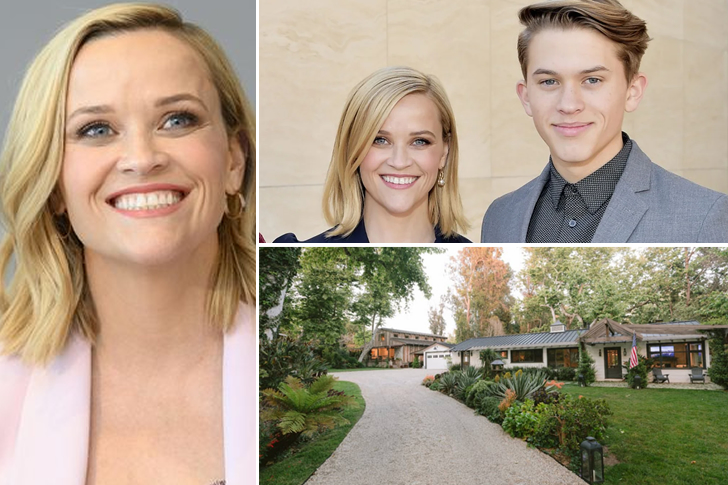 Deacon Reese Philippe is still young but is already making a name for himself separate from that of famous celebrity mom Reese Witherspoon and dad Ryan Philippine. He is already a producer and a singer. He has recently released his second single, "Love for the Summer", a song with a country vibe. What is praiseworthy is that Deacon is making music right in his mom's basement and is already making big investments for himself and his future.
The singer-producer spent his early childhood in the Bel-Air mansion owned by his parents. It was bought for $3.3 million. The house had a historic feel to it with its cathedral-style ceiling and skylights. It was not exactly child-friendly though as it has open fireplaces. The house was sold in 2004. It appears that Reese and her son now live in Pacific Palisades, a high-end neighborhood perfect for music-making as noise is not a problem at all.
Britney Spears' Son: Sean Preston Federline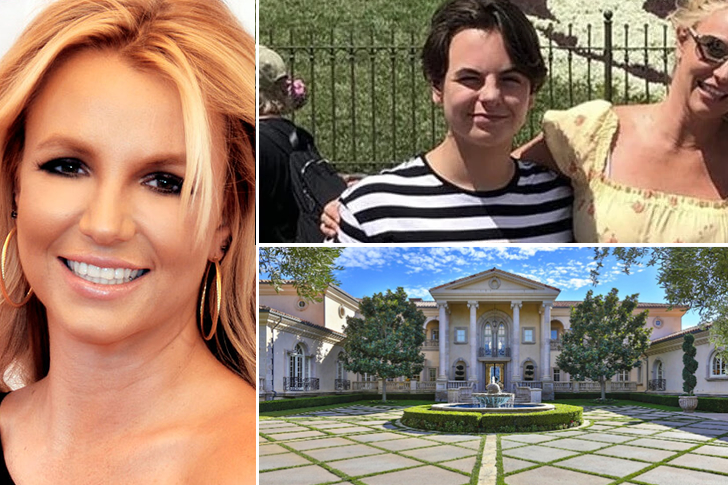 In a social media post, Britney Spears remarked that her sons have already grown so much. The singer has two sons, Sean and Jayden, with former husband Kevin Federline. As of now, their attorneys agreed on a 70-30 custody-sharing set up, where Federline gets 70% and Spears gets 30%. The singer seemed happy with the arrangement and described her boys as good and growing.
The brothers, though, lived most of their early childhood with their mom and dad in their Malibu Serra Retreat mansion, which was purchased sometime in 2004. The house has two-story ceilings, a grand hallway, and an open floor plan. Sean must have spent so much time running around the house, playing with his brother.  When the couple divorced, the house, which was bought for $13.5 million, was sold for $10 million. The kids now live with Federline in Louisiana, with Spears getting to visit them every now and then.
Pink's Daughter: Willow Sage Hart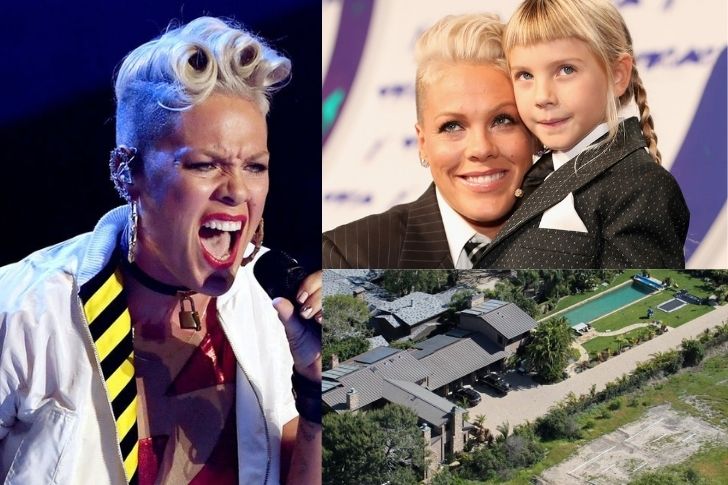 As it is, it looks like Pink's daughter, Willow Sage Hart, is set to follow in her mother's footsteps. Just recently, the singer shared a TikTok video of her daughter singing and it is showing some promise. Willow is Pink's daughter with her husband Carey Hart. They also have a son, Jameson Moon. In 2020, Pink and Willow also sang a duet and fans could not temper their excitement to see them.
We can only expect that growing up, the nine-year-old will be exposed to more of her mom's music and then either become a singer herself or carve out her own niche. Willow spent some of her childhood in a tropical paradise in Point Dume. It features a guest house, a private pathway for the beach, and lush greeneries — indeed a worthy investment. Children growing up in this environment would surely love the morning sea breeze. The house was eventually sold for $12.5 million and the family now lives in a mansion in Santa Barbara.
Cindy Crawford's Daughter: Kaia Jordan Gerber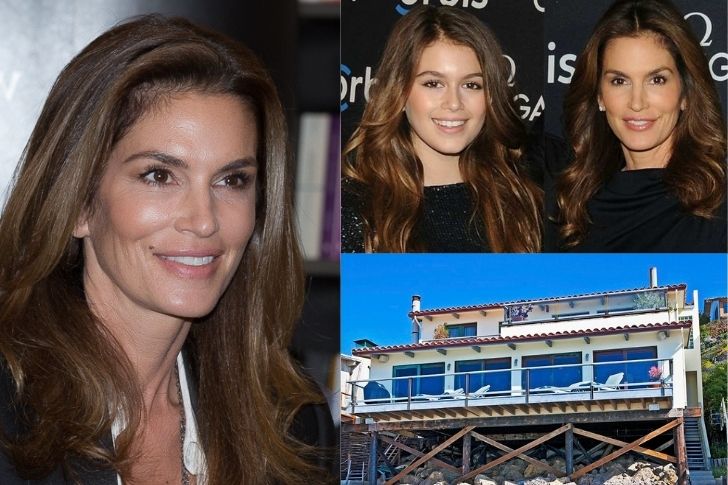 Model and actress Cindy Crawford had given birth to an equally stunning woman, Kaia Jordan Gerber.  Born on September 3, 2001, the young celebrity is already following the footsteps of her mom after she starred in a series of ad campaigns for several fashion brands. She even won Model of the Year. Her mom surely is proud of her and gives her full support. In fact, the two of them worked on a couple of projects involving a watch brand and a magazine.
Kaia grew up in a custom-built Malibu beach house, which is the perfect place for an aspiring model. The house has four bedrooms and is valued at $6.9 million. This has been Cindy and her husband Rande Gerber's house for the past 15 years. As the needs changed, however, they saw the need to sell the house. Nonetheless, they still own two properties, one in Beverly Hills and another one in Toronto, both of which no doubt have the latest home security system for the family's protection.
Malcolm-Jamal Warner's daughter: Undisclosed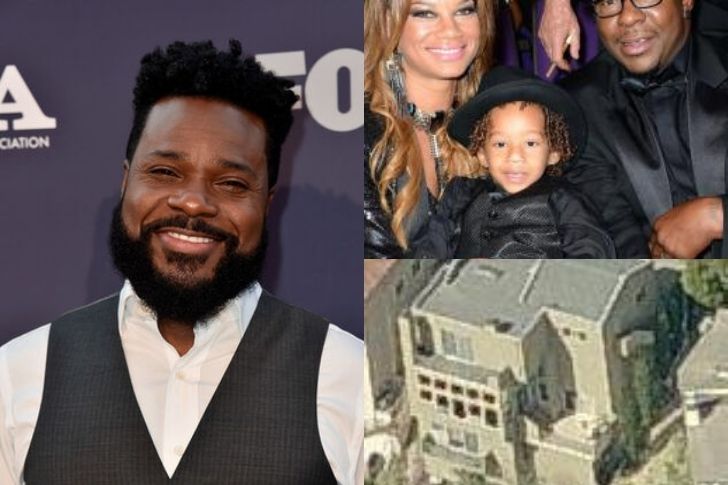 Malcolm Jamal Warner is a respected director, actor, and musician that's responsible for giving life to the role of Theo Huxtable in The Cosby Show. Malcolm's roles in movies such as Restaurant, Fool's Gold, and Drop Zone have added to his popularity over the years. In 2017, Malcolm revealed to the world that he was now a father and has since found a new responsibility to keep him grinding his career.
As of 2020, there hasn't been any news about his child but in a few Instagram posts, it can be deduced that Malcolm has a beautiful young daughter who is around 2-3 years old. We're pretty sure that his daughter will grow up healthy and happy in the house that he's provided for his family in Los Angeles, California. The property is located in a private and wealthy neighborhood that features looming houses with at least 3-story homes in every block. It must have cost a fortune to install a home security system in a house like Malcolm's!
Raquel Welch's daughter: Tahnee Welch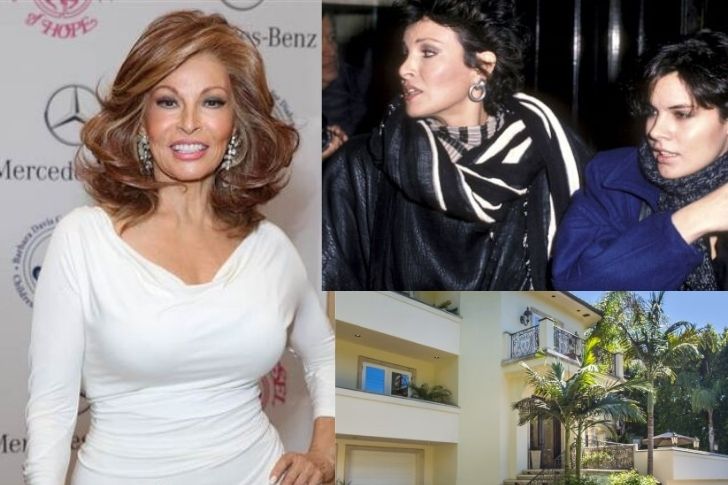 Raquel Welch is an icon in the fashion, modeling, and entertainment industry in general and at one point was ranked 3rd on one magazine's Hottest Stars of the Twentieth Century list. Indeed, Raquel has cemented her name in history as one of the most influential women in Hollywood. In the 60s and 70s, Raquel was considered to be a magnanimous choice when it came to choosing heroines and models because of her magnetizing appeal and beauty.
Raquel's daughter, Tahnee Welch, is also an accomplished actress in her own right, with notable appearances in the Cocoon series, I Shot Andy Warhol, Black Light, Body and Soul, and Pyrite. Raquel and Tahnee may have also shared living space under the same roofing in Raquel's Mediterranean Beverly Hills home which was reported to have cost around $2 million when she bought it in the late 90s.
Demi Moore's daughter:  Rumer Willis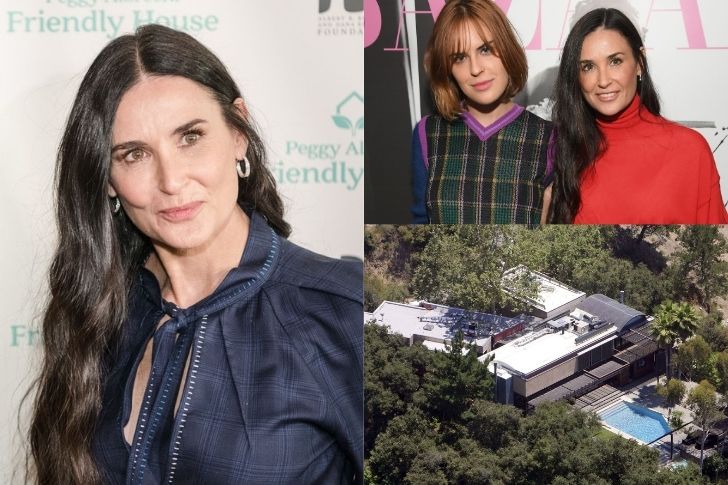 Demi Moore was born in Roswell, New Mexico, and worked hard to pave her way into General Hospital, a soap opera that became her stepping stone towards earning a place on the big screen. Demi was also a member of the Brat Pack in the 80s while being famous for movies such as St. Elmo's Fire, Ghost, A Few Good Men, and Disclosure. Demi also married a famous Hollywood legend during this time — Bruce Willis — and became an A-lister as well as a top choice for female leads for the next few years. Their love bore fruit in the form of a wonderful daughter, Rumer Willis. She was born in Kentucky in 1988. Rumer or Rue is also a successful actress who is famous for appearing in Dancing with The Stars.
It's also lovely to see that despite divorcing in 2000, Demi and Bruce still make the effort to spend time with their children. Which became more apparent this 2020, when the family stayed in Demi's wonderful Idaho Ranch, where Rumer reportedly grew up in. The house has beautiful looming beams that line with the rustic finish of the roofing, walls, and interior.
Lisa Bonet's daughter: Zoe Kravitz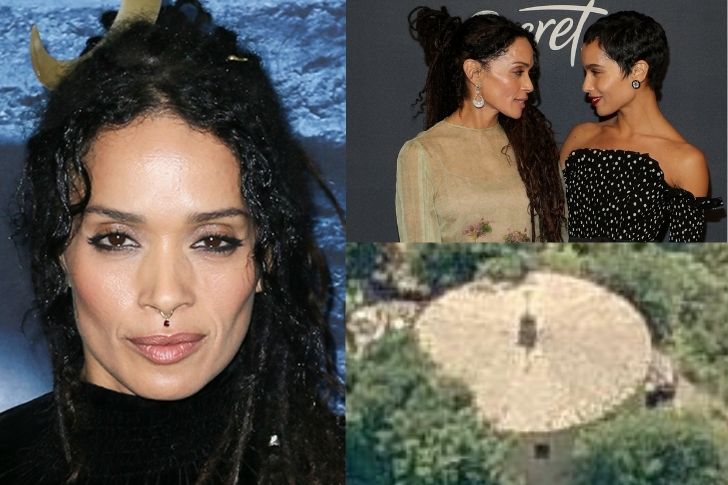 Many people know Lisa Bonet as the actress who played Denise Huxtable on The Cosby Show and its spinoff, A Different World. Lisa also starred in movies such as Angel Heart, where she posed for Interview Magazine to promote the film. Some of Lisa's later movie projects were Enemy of The State, High Fidelity, Biker Boyz, and Whitepaddy. Lisa has also been in a few relationships since her career took off, the most notable of which was with Lenny Kravitz, a rock-and-roll musician. Lisa and Lenny gave birth to a beautiful daughter, Zoe, who is, to some degree, an accomplished actress herself.
Zoe grew up with Lisa in her beautiful property in Topanga, California. She bought the land along with the 1,600-square-foot house in 1998 for $1 million. What a steal for a piece of property that had so much potential! Nowadays, Lisa and her current husband, Jason Momoa, enjoy the comforts of home with their unique and blended family.
 Julia Roberts' daughter:  Hazel Roberts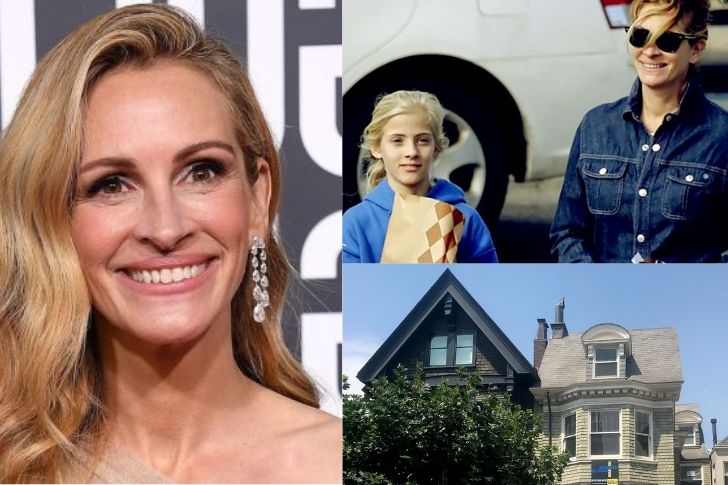 Julia Roberts is an iconic actress that has won many awards in her career and will continue to be one of Hollywood's most influential leading ladies with her elegance and talent. Julia is famous for her roles in movies such as Steel Magnolias, Pretty Woman, and Erin Brockovich. Julia may have had numerous relationships with famous actors in the past but it seems that her union with Daniel Moder was the fairytale she's been waiting for as they are blessed with three beautiful children.
One of Juliet's twins is her only daughter, Hazel, who is growing up privately and comfortably away from the hectic parade of social media and popularity. However, what sparks interest from fans is the beautiful home of Julia, located in the bustling California area. Julia has a few properties in Malibu but their main residence consists of over 6,000 square feet of living space, which would definitely spark the need for a proper home security system.
Kirstie Alley's kids: William True & Lillie Price Stevenson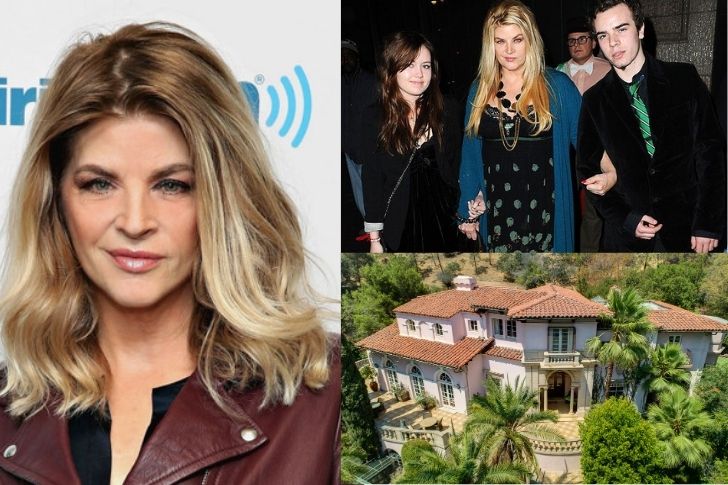 As an award-winning actress, accomplished comedian, and spokesperson for various reputable causes, Kirstie Alley is definitely one of the most inspirational celebrities in the entertainment industry. After being active for more than four decades, it's no wonder that Kirstie has had the leverage to make expensive investments over the years. Kirstie got recognized for her appearances on the popular TV series, Cheers, and the films, Star Trek and Look Who's Talking.
Kirstie's Los Feliz home has recently appreciated in value and has increased to $12 million, which is four times the price Kirstie paid for it in the late 90s. Kirstie's children certainly enjoy living in this beautiful home as it has more than enough amenities, including six bedrooms and six bathrooms. The property features 8,600 square feet of living space, which can also be expanded should Kirstie feel the need in the future.
Barbara Walters' daughter:  Jacqueline Dena Guber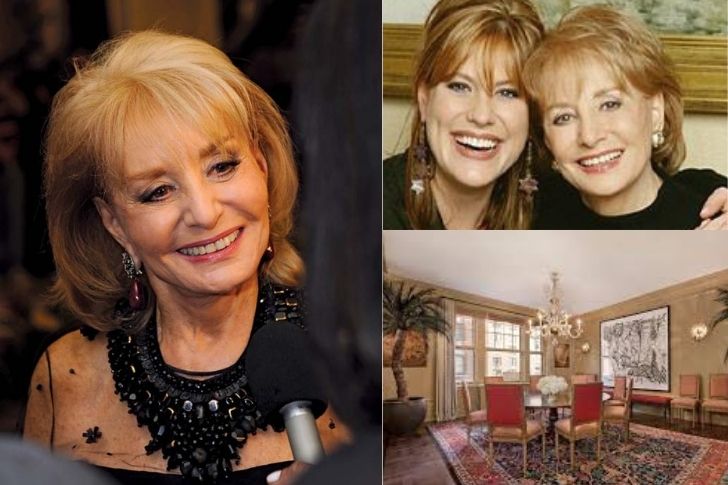 Barbara Walters is a legend in television journalism and is famous for being the host of NBC's Today and ABC's 20/20 shows for more than a decade. Barbara is notoriously popular for her unique and trademark interviewing style that consists of probing, casual, and relaxed conversations with guests. Barbara's emotional element in interviews has been questioned in the past but throughout the course of her career, her success spoke for itself. Jacqueline Dena Guber is the adopted daughter of Barbara and her ex-husband, Lee Guber.
As a result of Barbara's success, money management has never been a problem for the veteran journalist and she has amassed quite a lot of wealth over the years. One of the things that she's invested in is the lovely house that she and her daughter have spent time in at one point in their lives, the New York apartment that was designed by Burt Wayne.
Diana Ross' daughter: Tracee Ellis Ross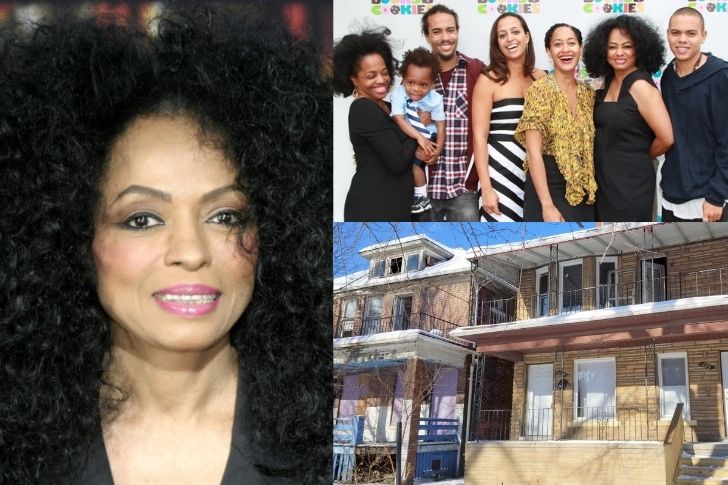 Diana Ross is a world-famous singer and actress who gained popularity for founding the Supremes, a pop and soul group that released hits such as Come See About Me and You Can't Hurry Love. Diana also succeeded in proving her talent in acting through films like Mahogany, Lady Sings The Blues and The Wiz. Diana's career is a perfect example of a journey through the industry that has stood the test of time regardless of the era. Due to Diana's success and fame, pouring her money into worthy investments has been a staple of her legacy.
The former Manhattan apartment that Diana and her family used to live in is one example. The property was built in the early 1920s and still looks breathtaking after almost a hundred years later. One of Diana's children, Tracee Ellis Ross, has even stated that living with her mother was something that she genuinely enjoyed because of how much of a hands-on mother she was.
Tina Turner's son:  Ronnie Turner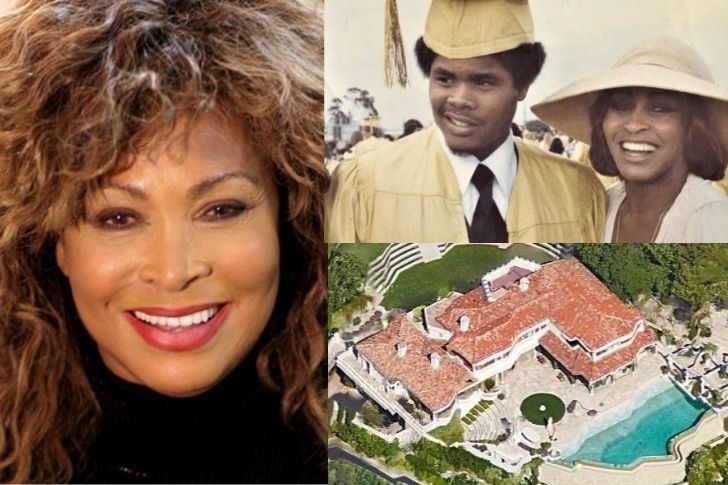 Anna Mae Bullock, or Tina Turner, is a famous American R&B singer who found success easily throughout her 50-year career with her personality and natural talent. Tina is a natural showstopper and has been the inspiration for many mainstream musicians in Hollywood today. It goes without saying that Tina's career was a fruitful one, and despite slowing down because of health issues and age, Tina has amassed an incredible $250 million net worth, which totally removed any concept of cash loans, personal loans, or title loans from her vocabulary.
One of Tina's most notable achievements is the purchase of a South-France property that is filled with music memorabilia, furniture from Europe, and antiques of Greek and Roman origin. Although Tina's children have long gone from her home, we're pretty sure that Ronnie benefits from the wealth and fame of his legendary mother.
Connie Stevens' kids:  Joely & Tricia Leigh Fisher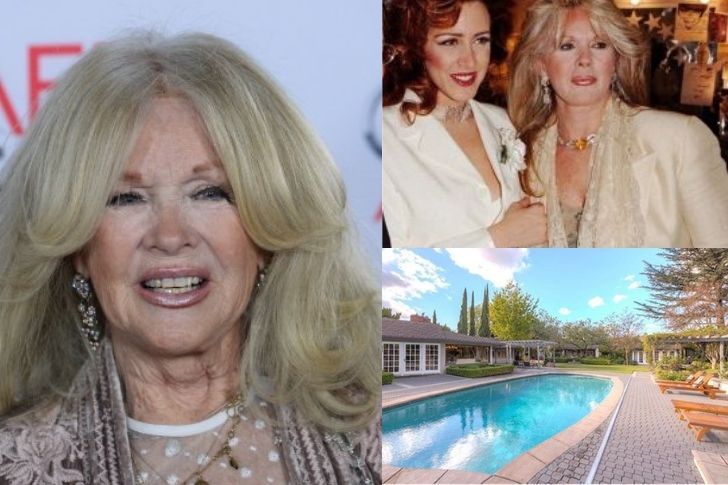 Connie Stevens is an American actress, singer, and television personality who gained recognition for her performance in the TV series Hawaiian Eye. Growing up, Connie had a background in music, specifically in a vocal quartet named The Foremost. After her days of being the frontwoman of the group, she eventually tried her luck in Hollywood and got scouted by the famous comedian, Jerry Lewis. Connie was cast in the film, Rock-a-Bye-Baby, and her career took off after that.
Connie has since sold her Holmby Hills home for a whopping $17million and it attracted a lot of buyers when it first got put up for sale. Connie's westside property may have been the place of many memories for her ex-husband and her two children, Joely and Tricia, but it seems that whoever bought it can take credit for owning the house of the one and only Connie Stevens.
Dustin Hoffman's daughters: Jenna Hoffman & Karina Hoffman-Birkhead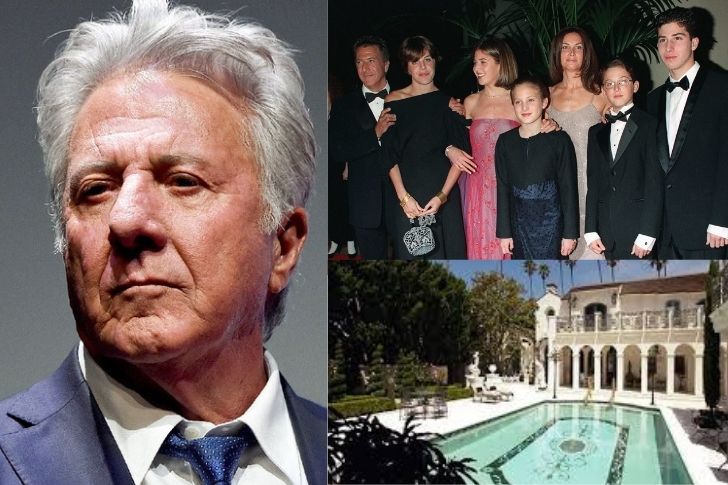 Dustin Hoffman is one of America's most respected actors because of his versatility and unique ability in portraying antagonists, vulnerable characters, and antihero roles. It may sound like an insult, but Dustin wasn't exactly the most good-looking or well-built among his colleagues — but he still made it and gave rise to a new era of average joes making it in Hollywood. In 1969, Dustin married the love of his life, Anne Byrne, and together their union gave birth to his first child. Jenna and Dustin wholeheartedly accepted Byrne's child from her previous marriage, Karina.
As a result of Dustin's skill and versatility as an actor, he has won two Academy Awards, a BAFTA award, and five Golden Globes, and like any celebrity, success came with wealth. Dustin is estimated to be worth $50 million and his children will certainly reap the benefits of his prominence. Nowadays, Dustin lives carefree in his Los Angeles, California home which seems to be well protected with a state-of-the-art home security system.
Janet Jackson's daughter: Eissa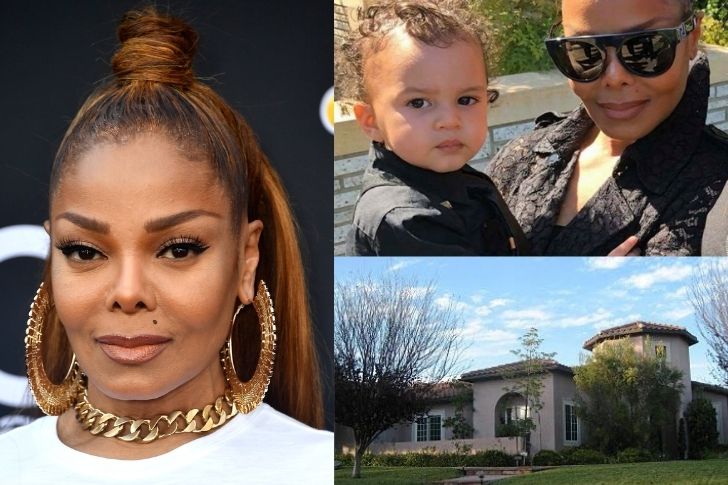 Janet Jackson is the youngest of the musically-gifted Jackson family and is also one of the highest-selling artists in history. Some of Janet's famous albums are Control, Velvet Rope, Rhythm Nation 1814, and Unbreakable. Janet has been globally recognized for her amazing raw talent and her family background. Janet has recently returned to the spotlight when it was announced that she was inducted into the Rock and Roll Hall of Fame in 2019, and her comeback tour was scheduled to begin in 2020.
Janet recently posted a photo with her 3-year-old son on her Instagram, and it seems that the veteran singer is enjoying time with her little one. A lot of properties are listed in Janet's real estate portfolio but it seems that her townhouse in London, England is where she currently stays with her son, Eissa. With a net worth of $190 million, it wouldn't be a surprise if Janet has never heard of title loans after becoming a celebrity!
Phylicia Rashad's daughter: Condola Rashad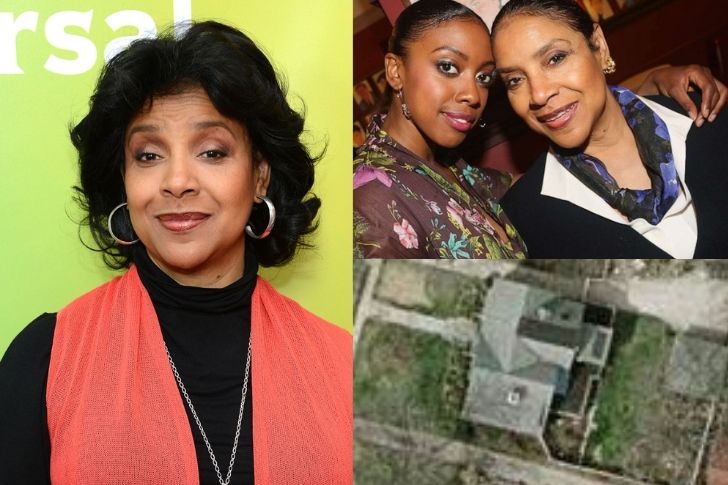 Phylicia Rashad is a famous American actress who gained recognition after appearing on The Cosby Show as a Claire Huxtable from 1984-1992. This allowed her to, later on, become the first woman of color to win a Tony award for Best Actress. Phylicia's performance in A Raisin in The Sun made her win the award. Phylicia also has two children, Condola Rashad and William Lancelot Bowles III.
The Cosby actress has certainly kept herself busy in her home in Mount Vernon, New York, which sits comfortably in a private neighborhood in Magnolia Avenue. The house is quite modest by celebrity standards but it seems that Phylicia is happy with her property nonetheless. Condola also seems to be regularly visiting her mother in New York, and hopefully, we'll get to see more of this talented mother-daughter combo on the big screen again in the near future.
Michael J. Fox's son:  Sam Michael Fox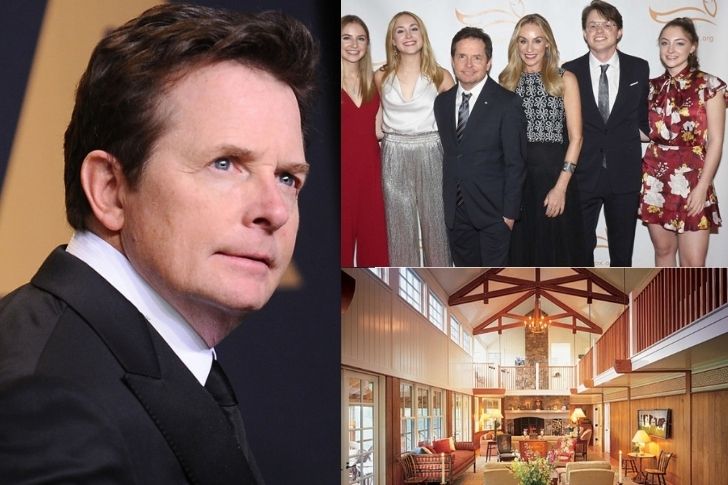 Michael J. Fox is famous for portraying the role of Alex P. Keaton in the TV series, Family Ties. A few years later, he would then appear in the science fiction blockbuster, Back to The Future, and Teen Wolf. After leaving Spin City in 1999, Michael founded the Michael J. Fox foundation for Parkinson's Disease to help people fighting the same condition as he was. As for family, Michael is the proud husband to Tracy Pollan, Alex P. Keaton's on-screen partner in Family Ties, certainly a fairytale story if we've ever seen one.
Michael and Tracy gave birth to their first child in 1989 and they named him Sam Michael Fox. The family grew up in Michael's 80-acre property in New England and it is certainly one of the coziest homes we've ever seen. Michael, Tracy, and their four children definitely have everything they could wish for in this stunning farmland home.
Serena Williams – Alexis Olympia Ohanian Jr.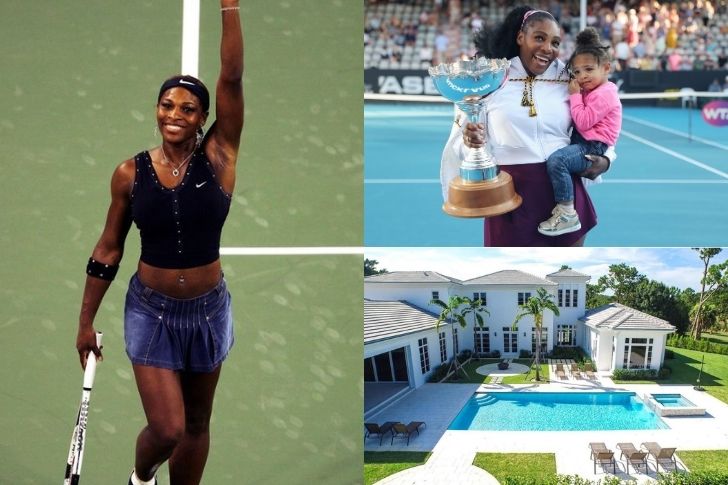 Serena Williams is a living legend in tennis and sports in general as she is one of the most dominant players to ever step on the court. The Women's Tennis Association has seen Serena take the top spot numerous times in the past. It's no surprise because she is arguably the most popular female tennis player in the world. To date, Serena has 23 Grand Slam Singles titles and several doubles titles that she won with her sister, Venus.
As for financial investments, Serena lives comfortably in her new 14,500-square-foot home in Miami, Florida, which she worked hard to provide a comfortable and happy life for her daughter, Olympia. The property has a Spanish-Mediterranean design that is reminiscent of her mother and sister's taste. After five years of design and planning, Serena and Venus have finally unveiled the beautiful home to the public as a finished product and is a stunning masterpiece fit for world-class talent.
 Liam Neeson's Son: Micheal Neeson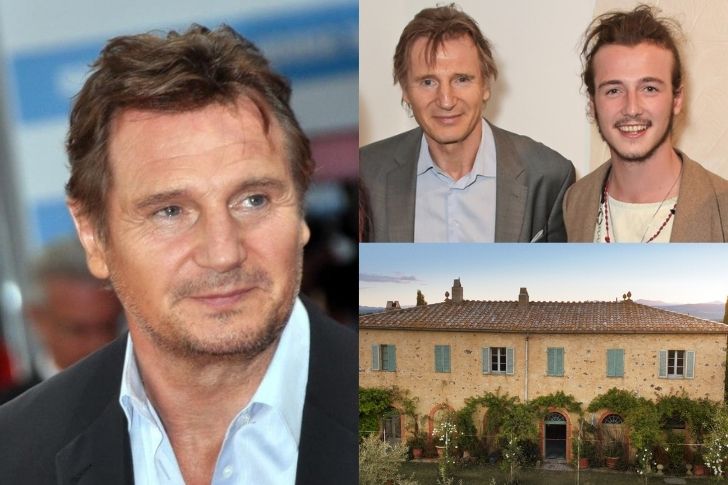 There's no denying that American actor Liam Neeson is famous in the Hollywood industry. Throughout his career, Liam earned nominations for numerous awards, including a BAFTA Award for Best Actor in a Leading Role, Three Golden Globe Awards for Best Actor, and an Academy Award for Best Actor. Since the start of his career in 1976, he has accumulated a total net worth of $145 million.
The actor has two sons, one of which is Micheál Nееѕоn, born on June 22, 1995. Having a father like Liam Neeson, Micheal surely has big shoes to fill, especially that his father is a big star in the Hollywood industry. Not only does Michael not have to worry about any student loans, but he also enjoys living in a 37-acre estate just outside of Millbrook, New York. Liam purchased it back in 1994, and it features a swimming pool, a tennis court, and a courtyard.
Mark Harmon's Son: Sean Thomas Harmon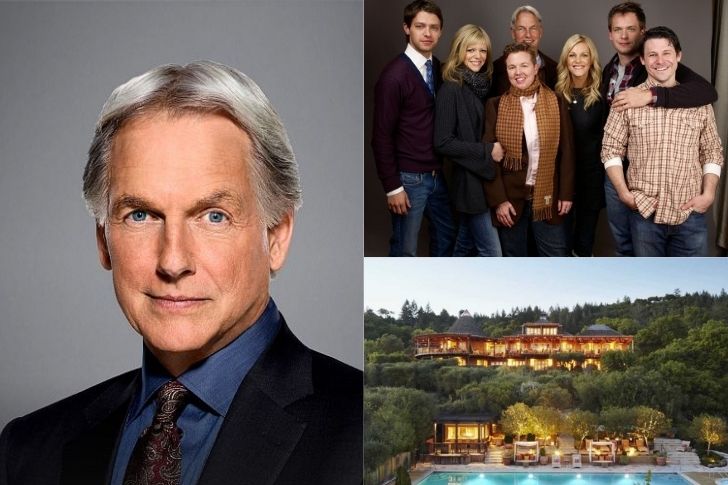 Mark Harmon is an American actor best known for his performance in the CBS crime investigation series NCIS. Today, the actor has a total net worth of $100 million and a salary of $525,000 for each episode of NCIS. His son, Sean Harmon, also had appearances in NCIS episodes, where he played young Gibbs. Sean was born on April 25, 1988. Now 32 years old, Sean is slowly following his father's footsteps into the acting industry.
Harmon's family rarely appears in public with their children and maintains a low profile. However, reports have claimed that for the past 15 years, they have been living at 564 N. Cliffwood Avenue in the Los Angeles Brentwood area. It features 6,070 square feet of living space, and it probably is more than enough for him and his wife, including their two sons. With a $100 million net worth, we're confident that Harmon didn't have any problem paying for any mortgage.
Wendy Williams' Son: Kevin Hunter Jr.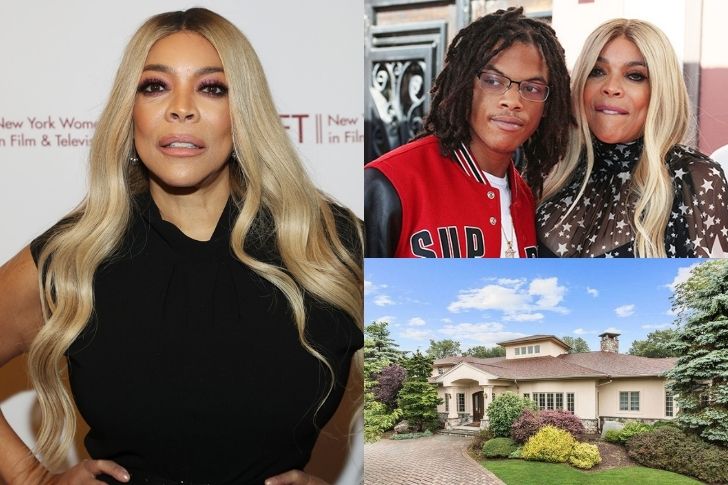 American businesswoman and broadcaster Wendy Joan Williams has been the host of the nationally renowned TV talk show The Wendy Williams Show. Before joining the television industry, she worked as a radio DJ and quickly became famous to a certain degree in New York as a shock jockette. Wendy has acquired a total net worth of $40 million and an annual salary of $10 million throughout her career. She was previously married to Kevin Hunter, with whom she shares one son, Kevin Hunter Jr.
In his early 20s, Kevin is all grown-up and bears an uncanny resemblance with his mother. After his parents' separation, her mother decided to move into a rental home in the Financial District in Manhattan for $15,000 each month. It comes with three bedrooms, three bathrooms, 20-foot ceilings, and a laundry room. It should be enough space for him and his mother.
Sophia Loren's Son: Carlo Ponti Jr.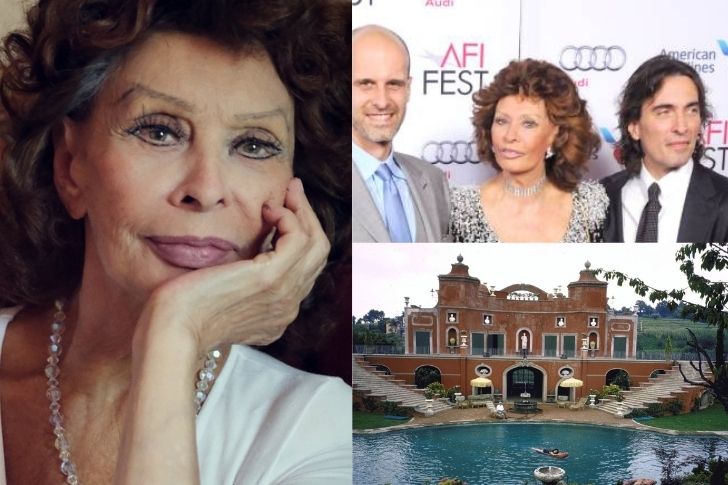 Italian actress Sofia Villani Scicolone, better known as Sophia Loren, was named the 21st greatest female star of Classic Hollywood Cinema by the American Film Institute. She is the wife of the late Italian film producer Carlo Ponti Sr., and together they had two sons, Carlo Ponti Jr. and Edoardo Ponti.
With a total net worth of $75 million and multiple investments to her name, Sophia surely did not lack the resources to provide for her sons. With her fortune, she got to support her son, Carlo, in becoming an orchestral conductor in the United States. Since Carlo Jr is all grown up, he has followed into her mother's Hollywood footsteps, and Sophia has presented him with so many opportunities. Born in Geneva, Switzerland, he must have lived in a massive mansion with his younger brother, Edoardo, considering how successful her mother is in the acting industry.
Kate Moss' Daughter: Lila Grace Moss Hack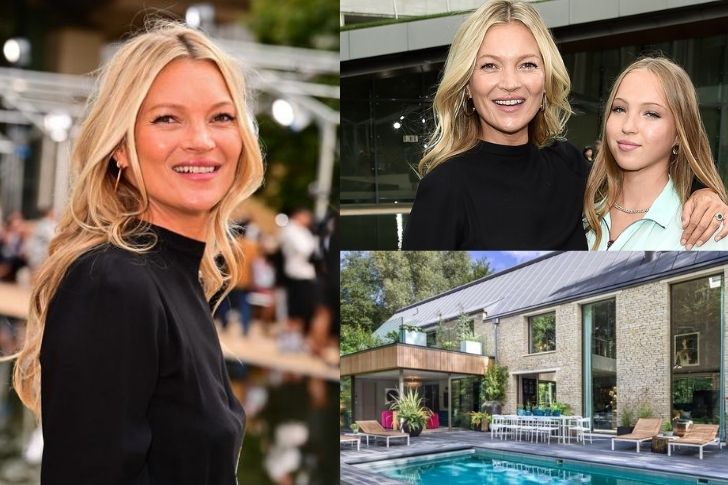 English businesswoman and model Katherine Ann Moss rose to a large degree of prominence during the mid-'90s as part of the heroin chic fashion trend. She was brought to fashion icon status for her collaborations with Calvin Klein. Throughout her career as a model, she was able to amass millions of dollars. In 2002, Kate and Dazed & Confused editor Jefferson Hack got blessed with a daughter, Lila Grace Moss-Hack
Moss has $70 million to her name, so it shouldn't come as any surprise if she has the wealth to purchase her own mansion in London's Highgate district. It features 6,728 square feet of living space, and seven fireplaces, which she bought for eight million pounds back in 2011. Lila must have lived a very luxurious childhood in her mother's estate and enjoyed herself with the best amenities that only celebrities have the privilege to enjoy.
Halle Berry's Daughter: Nahla Ariela Aubry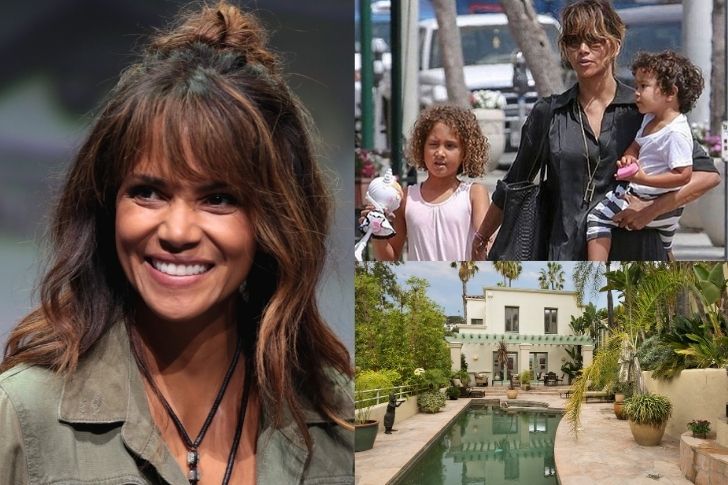 American actress Halle Maria Berry began her career in the industry by winning first runner-up in the Miss USA pageant and finished sixth in the 1986 Miss World. Later on, she tried her luck in modeling but found her big break when she played in the 1992 film Boomerang. She was later given credit for being one of the highest-paid actresses in the 2000s and enjoyed a $10 million payment each year from her lucrative Revlon contract. Through the years, Halle accumulated a massive net worth of $80 million.
Today, the actress owns an $8 million mansion in Malibu. Berry has two children, Nahla, 12 years old, and Maceo, eight years old. She is probably enjoying her access to the private beach, together with her younger brother. If not, they are probably enjoying the 5,000-square-foot home's luxurious amenities, including a jacuzzi and a spa.
Victoria Principal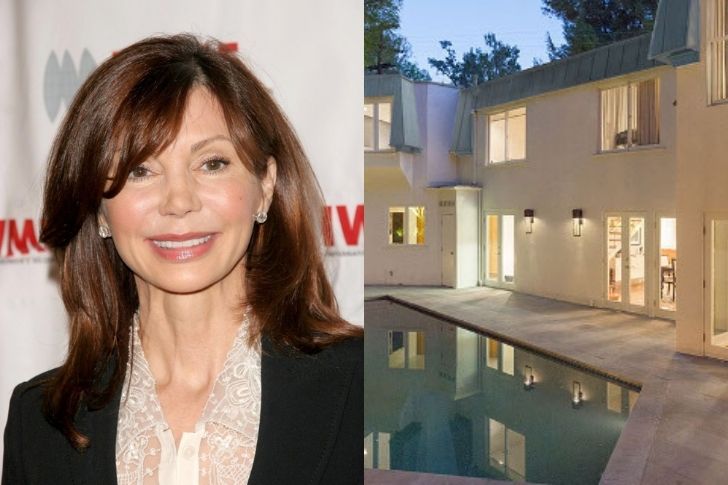 American author, actress, and producer Victoria Principal is famous for her role in the American primetime TV soap opera series Dallas as Pamela Barnes Ewing. She started appearing in commercials during her childhood, but it wasn't her intention to pursue a career in acting. She only thought of pursuing an acting career after encountering a serious physical ordeal during her college years.
Despite having two marriages, she didn't have any children. However, that didn't stop her from making investments in expanding her already sizeable real estate portfolio. In California alone, she owns properties in Beverly Hills, Big Sur, and Malibu. She has been developing a ranch property outside of LA where she helps animals in need. Victoria might have chosen to skip motherhood, but it's evident that she has a nurturing and generous nature. Not only is she talented, but she is an excellent example to both men and women across the globe.
Celine Dion's Sons: Eddy & Nelson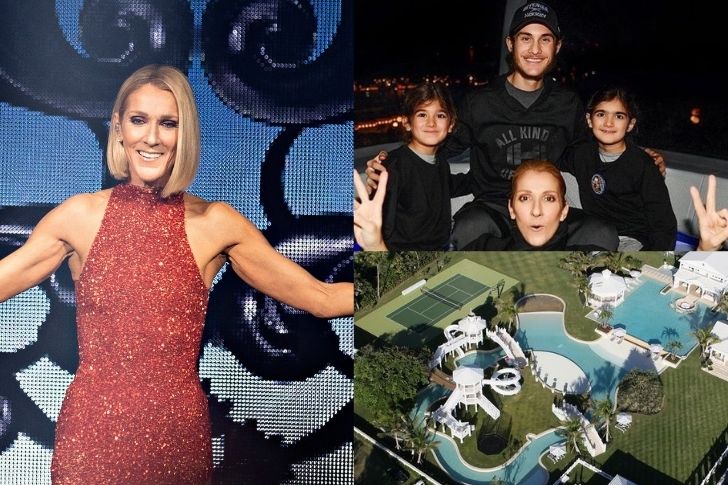 Canadian singer Celine Marie Claudette Dion is the type of celebrity who needs no further introductions. At this point, it's safe to say that her successful career and hit songs are a testament to how famous she is. After all, she is the best-selling Canadian recording artist of all time, having sold more than 200 million copies worldwide. However, Celine Dion is also a mother to her three kids, Rene-Charles, and twin boys, Eddy and Nelson.
Currently, Celine has a total net worth of $800 million and owns a $10 million mansion in Paris and an 8,000-square-foot mansion in Vegas, both of which are her primary residence. She has signed a deal with Caesar's Palace in Las Vegas for her residency in 2005. The home includes a massive pool, three large bedrooms (which the twins will surely enjoy), a semi-private golf course, and Celine has probably installed the latest home security system to ensure her kids are safe within the premises.
Sally Field's Son: Eli Craig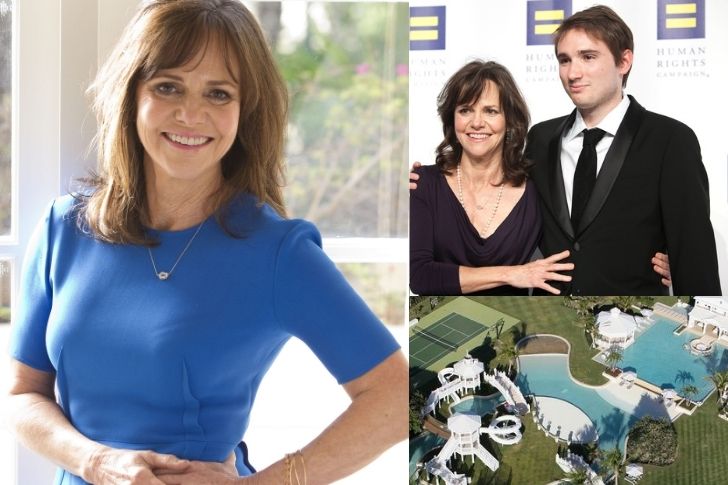 American director and actress Sally Margaret Field has received several awards throughout her career, including a Screen Actors Guild Award, a Tony Award, two Golden Globe Awards, and two Academy Awards. She has enjoyed a fruitful and long career in the industry and continues to appear in some major projects.
Her first marriage was with Steven Craig from 1968 to 1975 but eventually separated after five years of marriage in 1973. Together, they had two sons, Peter Craig in 1969 and Eli Craig in 1972. Eli, now 48 years old, has followed in her mother's footsteps into the Hollywood industry and has named himself an actor, film director, and screenwriter. In 2012, his mother purchased a property in the Pacific Palisades neighborhood in Los Angeles for $2.3 million after selling her 6,000-square-foot Malibu house in 2011. The house features 2,806 square feet of floor area, a pantry, a breakfast bar, posh floorings, and a state-of-the-art kitchen. It may not be the house Eli grew up in, but we bet he enjoys every visit to this gorgeous property.
Joy Reid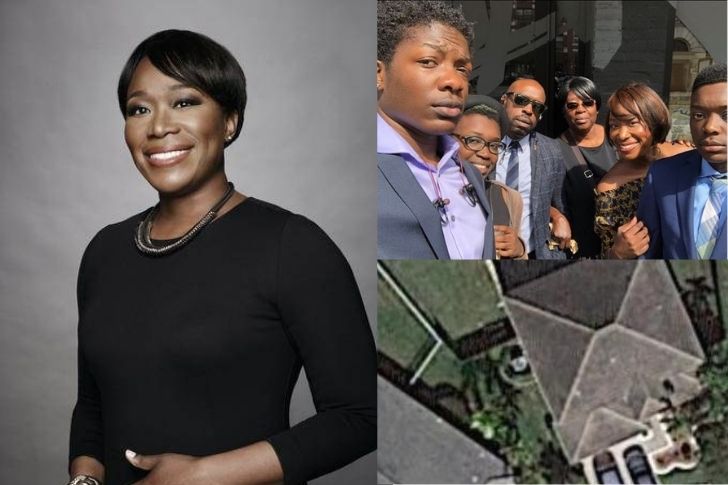 The Hollywood Reporter describes the American cable TV host and MSNBC national correspondent Joy-Ann Reid as one of the political pundits "Who have been at the forefront of the cable-news conversions this election season" in 2016. The famous journalist started her career back in 1997 after getting employed in a southern Florida TV morning show. From 2006 to 2007, she co-hosted Wake Up South Florida on the radio.
Even though she doesn't have any kids, that didn't stop her from splurging in making real estate investments. She and her husband, Jason Reid, previously owned a house in Pembroke Pines, Florida, but now rent it from the current owners. The couple also owns an apartment in Roosevelt Island in Manhattan. However,  not much information is available about Reid's real estate portfolio due to their decision to keep their lives private as much as possible.
Marie Osmond's Daughter: Jessica Blosil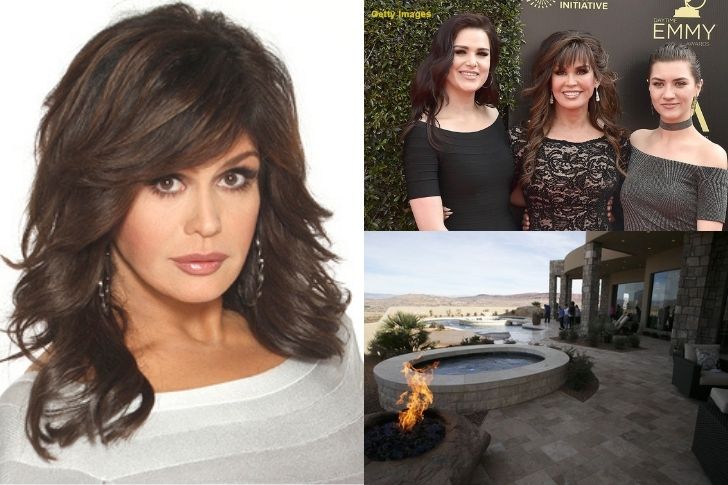 Although American singer and actress Olive Marie Osmond pours everything she has into her fruitful career, she didn't fail in spending time with her number one priority: her family. Apart from gaining fame and success as a solo country music artist back in the '80s and '70s, she is also the mother of eight children, one of whom is Jessica Marie Blosil, her eldest daughter.
During the years of her mother's iconic career, Jessica chose to live her life away from the spotlight and even took a different career path from her mother. She decided to work as a Police officer in Provo, Utah, and even works as a counselor. Jessica probably didn't need any home security since she can just call for backup, right? However, when she was growing up, her mother owned a 1995-built house in Orem, Utah, which got sold for $845,000. It came with 9,000 square feet of living space, six bedrooms, a basketball court, and French doors.
Kate Jackson's Son: Charles Taylor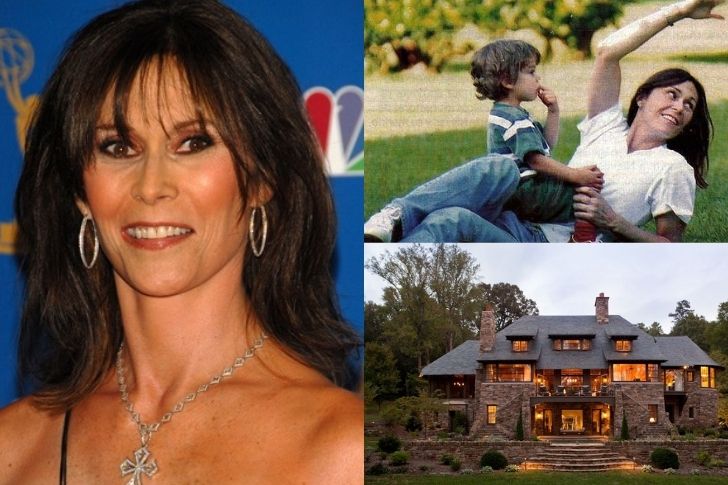 American actress and TV producer Kate Jackson is famous for her role in the American crime drama TV series Charlie's Angels, which ran from 1976 to 1979, and in the series Scarecrow and Mrs. King, which aired from 1983 to 1987. She is given credit for receiving three Emmy Award nominations and four Golden Globe Award nominations.
After some failed marriages in the past, she opted to adopt a son, Charles Taylor Jackson, in 1995. Being Kate's son is truly a blessing, knowing that she has $10 million to her name. Growing up, Charles must have had an amazing childhood, having the chance to live in a grand estate that his mother purchased. The property includes a house situated on a half-acre land in Oakdell Lane containing four bedrooms that she bought back in 2001 for $1.095 million.
Priscilla Presley's Son: Navarone Garibaldi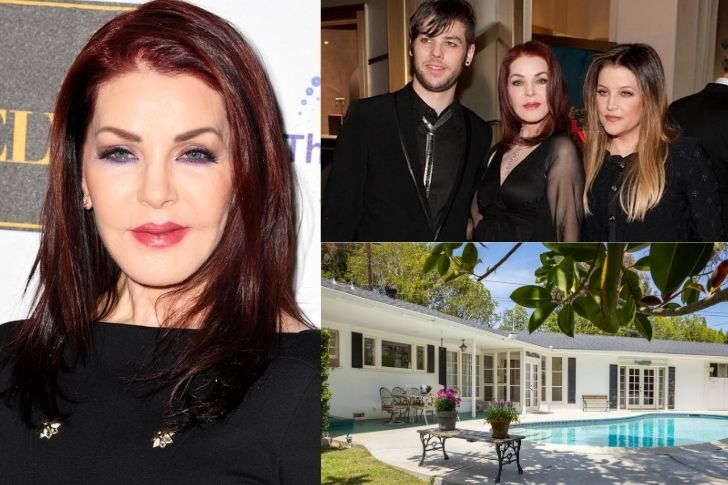 Priscilla Ann Presley is an American actress and businesswoman known for being the King of Rock and Roll Elvis Presley's wife. After her husband's passing, Priscilla became the chairwoman of Elvis Presley Enterprises. She was responsible for turning Elvis' mansion Graceland into one of the most visited tourist attractions in the United States.
After her marriage to the King of Rock ended, Priscilla dated the Italian screenwriter Marco Garibaldi for 22 years. Together, they had a son, Navarone Garibaldi, born on March 1, 1987. For several decades after splitting up with Elvis, she became the owner of a 7,000-square-foot mansion in Beverly Hills, which she sold for $13 million at the end of 2020. Growing up, Navarone probably didn't have any student loans problems while studying in college since her mother has a total net worth of $50 million and probably had one of the best childhood years in their mansion.
Oprah Winfrey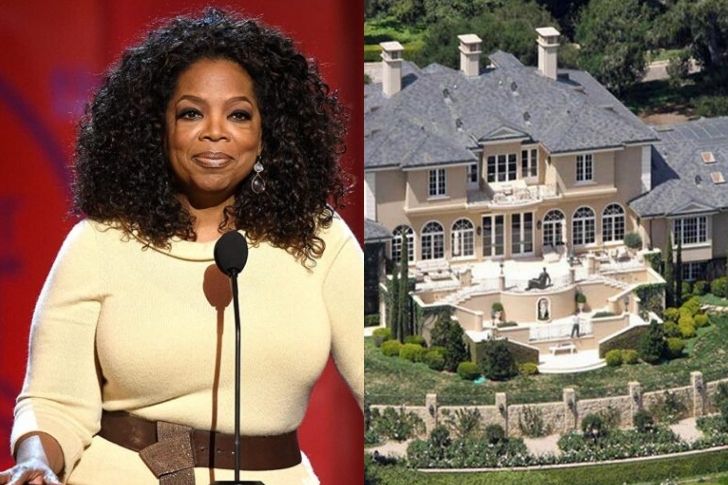 American media mogul Oprah Winfrey is well known for her talk show broadcasted in Chicago, The Oprah Winfrey Show, the highest-rated TV program in history, which ran from 1986 to 2011. Given credit for being the "Queen of All Media," Winfrey never had children or ever got married, though she was once engaged to Stedman Graham, whom she met in a charity event in 1986.
When People magazine interviewed the media mogul, Winfrey said she gave marriage and kids some thinking, but in the end, she decided against both and never regretted her decision. Even though she doesn't have any kids or never get married, that didn't stop her from making investments in her real estate portfolio. For 30 years, Winfrey's primary residence was her mansion in Chicago, which featured 9,625 square feet of living space. However, she eventually sold it back in 2015 for $4.625 million.
Michael Jordan's Daughters: Victoria and Ysabel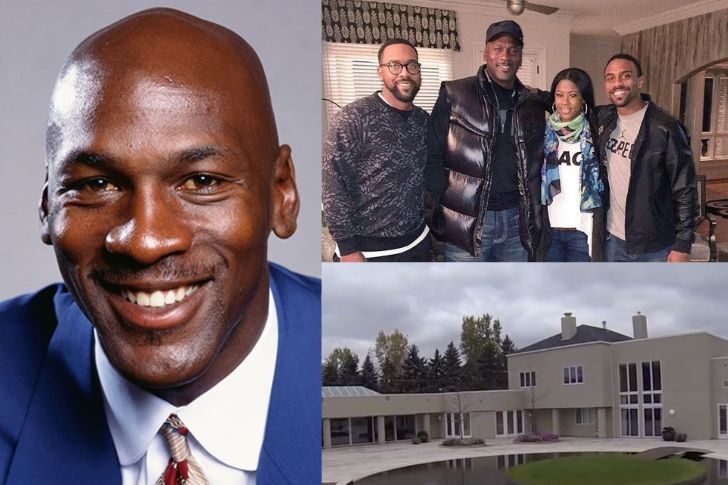 Former American professional basketball player and businessman Michael Jeffrey Jordan is regarded by many as the greatest basketball player of all time. Throughout his career, Michael won six championships with the Chicago Bulls during his 15-season career. He was an integral part in making the NBA well known worldwide through the '80s and the '90s, eventually becoming a global cultural icon in the process.
He is the father of identical twins, Victoria and Ysabel, now six years old, whom he had with his wife, Cuban-American model Yvette Prieto. Since their father has a net worth of $2.2 billion, the twins are surely guaranteed to have a life free of any type of student loan. They are probably living together in Jordan's primary residence in Jupiter, Florida. It features 11 bedrooms and 26,000 square feet of space that sits on three acres of land.
Kevin Costner's Son: Cayden Wyatt Costner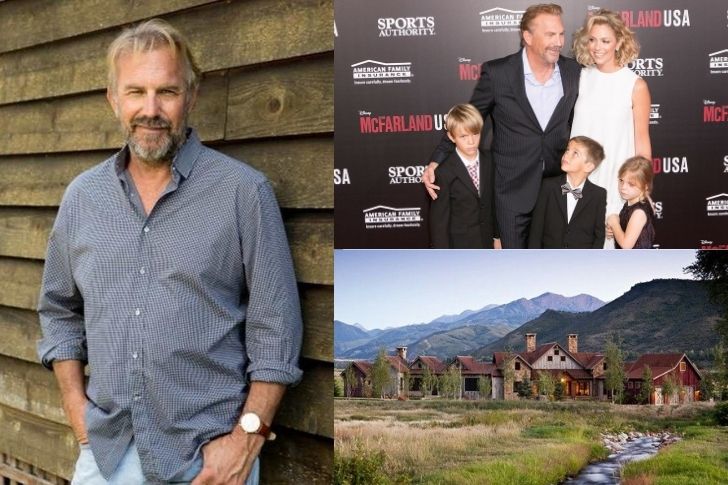 Cayden Wyatt Costner is Kevin Costner's eldest of three children with partner Christine Baumgartner. He was born in 2007 at a Los Angeles hospital. Cayden grew up on a sprawling ranch in Colorado together with his parents and siblings. Cayden and his siblings certainly grew up in a property that's private and remote. It's a 160-acre Colorado ranch that is only accessible through a set of gates.
The Costner's residence includes three separate homes on the 160-acre land. It also features two lakes, with fish included, and their very own ice rink. Cayden and his siblings certainly won't need to worry if they ever invite their friends for a sleepover. The Costner's Colorado pad can easily accommodate up to 27 people. It even has a baseball field, complete with stadium lighting and an automated pitching machine! His father certainly deserves credit for filling the ranch up with activities that can keep them preoccupied!
Amy Adams' Daughter: Aviana Olea de Gallo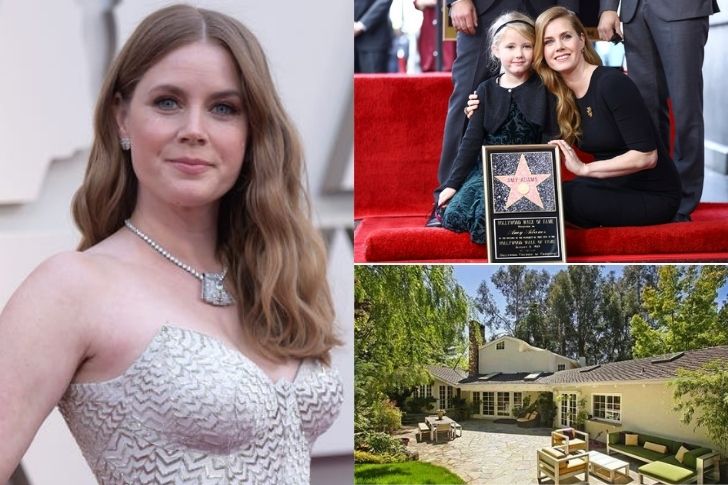 Amy Lou Adams gave birth to her first and only daughter, Aviana, back in 2010. Amy Adams kept her pregnancy out of the public eye together with her husband, Darren Le Gallo. Aviana recently turned ten years old, and she remains the only child of Adams and Le Gallo. There's not much known about Amy Adams' only daughter as she only occasionally appears in a few paparazzi photos. Adams and Le Gallo definitely deserve credit for keeping Aviana out of the public eye!
Since their family is growing, the couple purchased a home in Beverly Hills back in 2010. The purchase came months before Aviana's birth in May of the same year. The 4,311 square foot-home cost $3,165,000 with four bedrooms and 3.5 bathrooms. Aviana certainly won't find herself bored in the property as it has child-friendly amenities such as a spa and a swimming pool. Amy, Aviana, and Darren currently reside in this Beverly Hills property to this day.
Laura Ingraham's Daughter: Maria Caroline Ingraham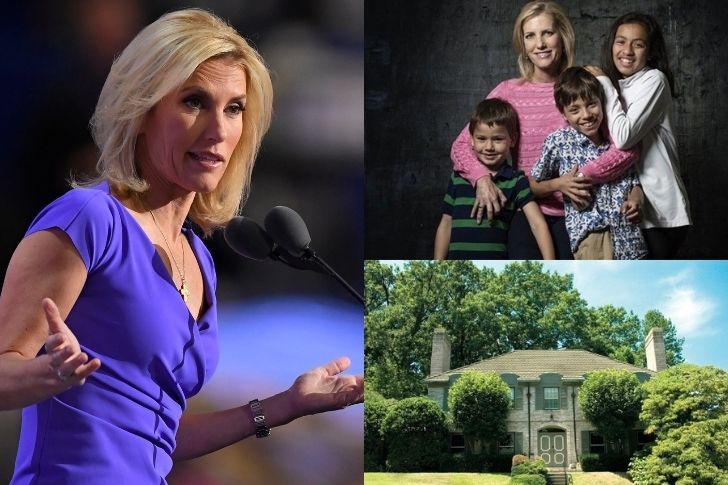 Maria Caroline Ingraham is Laura Ingraham's daughter. She has two other siblings, Michael Dmitri and Nikolai Peter. Interestingly, Maria Caroline isn't Laura Ingraham's biological child. She's Laura Ingraham's foster child that came from an orphanage in Guatemala. The love and affection she got from Laura were undoubtedly more than enough that she never even wanted to find out any information about her birth parents.
Laura, Maria, and her other two siblings currently reside in a property located in Mclean, Virginia. Laura made sure that her kids have all the space they need as the property boasts five bedrooms and five and a half bathrooms and 7,869 square feet of living space. Outdoor space also doesn't come at a shortage as the residence sits on a considerable 2.1-acre of private land. Laura also equipped her home with child-friendly amenities like a swimming pool. Without a doubt, Laura Ingraham deserves credit for making sure that her kids grow up in a nice and spacious home!
LeBron James' son: Bronny James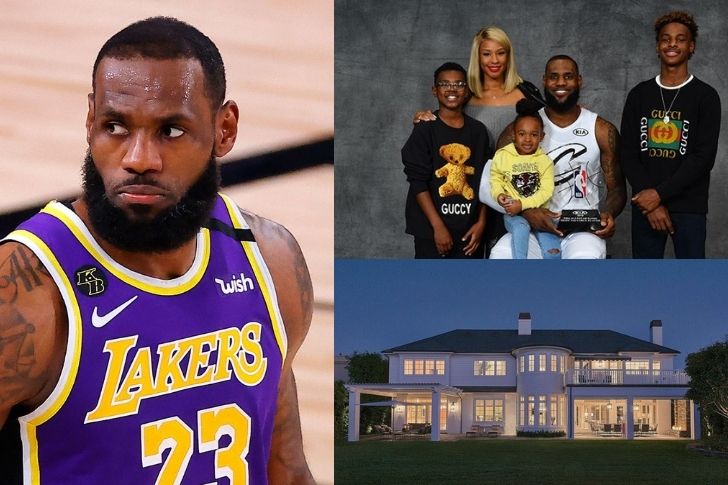 Lebron "Bronny" James Jr. is the eldest of Lebron James' three kids. He's currently showing his potential to follow in his father's footsteps and become a professional basketball player. Bronny has frequently changed addresses as he grew up by his father's side. He currently resides in Los Angeles, where his father plays for the professional basketball club Los Angeles Lakers.
The James' family bought a sizable mansion in Brentwood, Los Angeles, back in 2018 for $23 million. Their Brentwood home makes it easy for Bronny James to attend his high school, Sierra Canyon high school, which is only a few miles away. Whenever Bronny isn't working on becoming the next basketball superstar, he's relaxing and enjoying all the amenities that their Brentwood mansion has to offer. LeBron James Sr. definitely deserves credit for making sure that his kids have all the things and toys they need! One can only imagine how great it is to be LeBron James' son.
Martin Lewis's Daughter: Sapphire Susan Lewis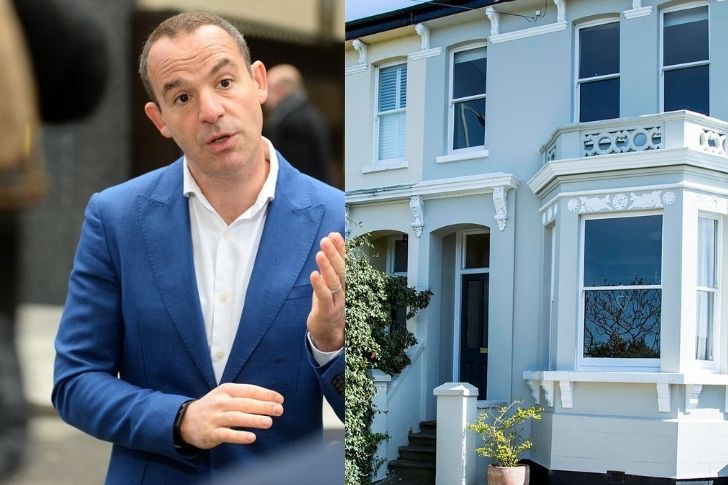 Sapphire Susan Lewis is Martin Lewis' daughter with his wife, Lara Lewington. She's Martin Lewis's only daughter and child as of writing. Sapphire, now eight years old, has been living in a London home owned by his parents. She certainly won't need to move out anytime soon as her parents show impeccable financial stability. His father, Martin, won't need any financial advisor as he's quite savvy in finance himself!
Like everyone in this lockdown, Martin Lewis had to shift into a work from home set up. Sapphire will surely have to get used to having her father in the house all the time! Martin recently revealed his WFH set up as he converted his home office into a home studio for his series, The Martin Lewis Money Show. Martin revealed how spacious his home studio truly is, which is entirely fitting just in case his eight-year-old wants to play around his workspace.
Megan Rapinoe & Sue Bird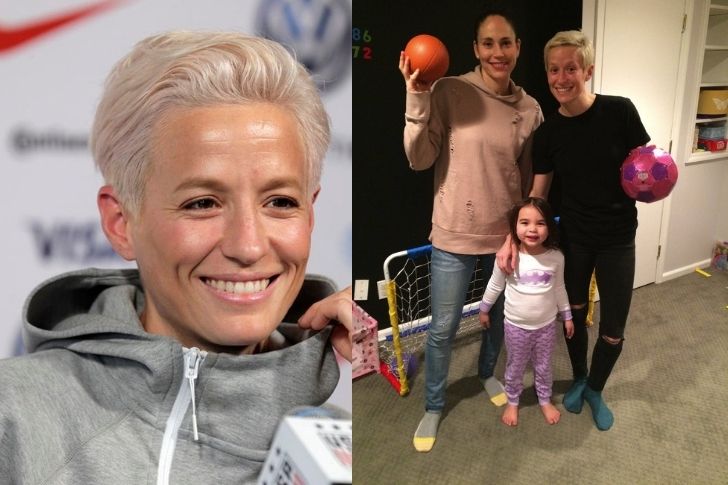 Megan Rapinoe is a soccer champion that's currently engaged with women's basketball star Sue Bird. The couple, dubbed as "Seattle's Power Couple," have been together for nearly three years. Their recent public appearance together was during Rapinoe's 2019 victory in the FIFA Women's World Cup. The crowd saw Sue Bird cheering Megan on and even snuck a kiss from the stands.
"Seattle's Power Couple" hasn't made it clear whether they plan on adopting a child in the future. One reason might be their conflicting and busy schedules. If they ever decide to adopt, their foster kid will be living in a sizable Seattle condo owned by Bird in the neighborhood of Queen Anne. Bird's condo location makes it easy for her to attend to her responsibilities with the Seattle Storm. For Rapinoe, her team's headquarters location is in Tacoma, and the drive is quite long but doesn't bring any degree of hassle to it. The couple says that it has been a smooth transition so far.
Randy Travis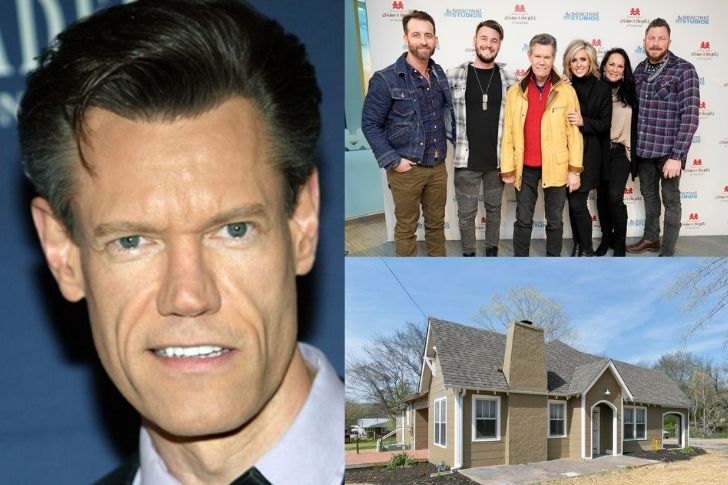 Randy Travis is one of American country music's most celebrated and iconic singer, guitarist, songwriter, and actor. He has been married twice, and unfortunately, he hasn't had the chance to have kids of his own. Travis is currently married to Mary Travis, but there seems to be no clear plan whether they're interested in adopting. If ever they decide to adopt, it'll be quite a predicament as Travis has had a challenging time since 2013. On the bright side, they won't need a money loan as Randy currently has a net worth of $9 million and still receiving royalties from his past work.
If they ever decide to push through with an adoption, their small family wil l be living in Randy's sizable Texas ranch. The ranch features a bowling alley, shooting range, gym, and a parking space previously meant for Randy's tour bus. Their future foster kid will surely have the time of his life growing up as he has over 20,000 square feet of living space to play around in!
Keanu Reeves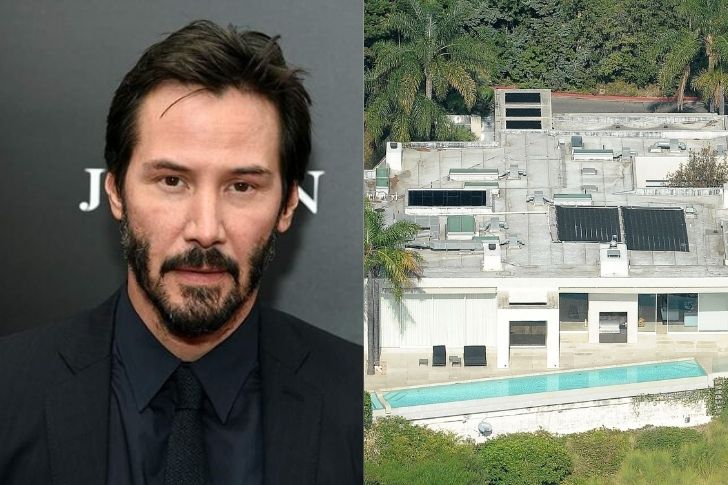 Keanu Reeves, one of Hollywood's celebrated actors today, is finally engaged and is settling down with partner Alexandra Grant. The couple has been together for many years. Their plans of having a kid or adopting aren't clear as of now. If they ever push through with having a baby together or an adoption, their family will reside in Reeves' $8 million-mansion located in The Hollywood Hills neighborhood of Los Angeles. It features 5,607 square feet of floor space, two bedrooms, three bathrooms, a swimming pool, and a garage suitable for three cars.
Keanu and his partner certainly won't need any money loan to raise a kid or maintain his house. He already has a net worth of $360 million from starring in various prominent roles. Regardless of his fame and fortune, Keanu remains humble and very private about his personal life.
Kelly Ripa's Daughter: Lola Consuelos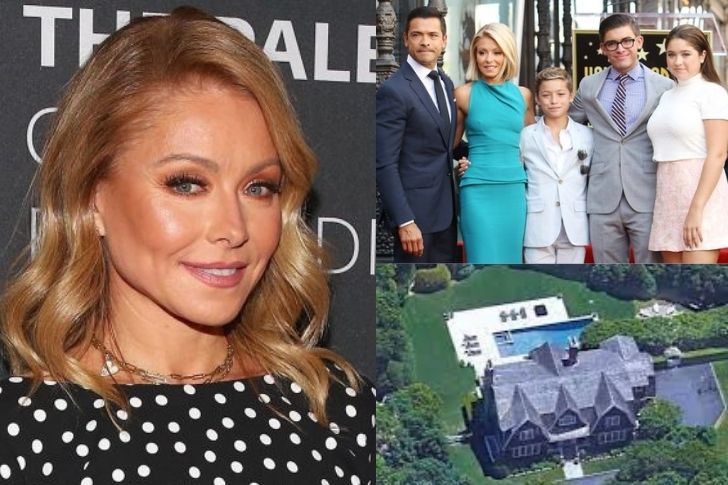 Lola Consuelos is Kelly Ripa's eldest daughter with her husband of 24 years, Mark Consuelos. Lola is currently taking up a music degree at New York University. Her college definitely isn't far from where she grew up as her parents raised her in a five-bedroom townhouse in Uptown, New York. Lola and her siblings certainly grew up in a very comfortable residence. Their five-story home features two fireplaces, a rooftop patio, a garden, and an elevator. Everyone knows that you're pretty well-off if you manage to have a garden in New York!
Lola Consuelos is showing the potential to follow in her mother's footsteps. She's becoming a celebrity fast over recorded videos of her singing, which she continuously shares on her Instagram. Lola is incredibly interested in pursuing a successful music career. Who knows, she might become wildly successful and purchase a New York loft that's almost the same as the one she grew up in!
Mel Gibson's Son: Milo Gibson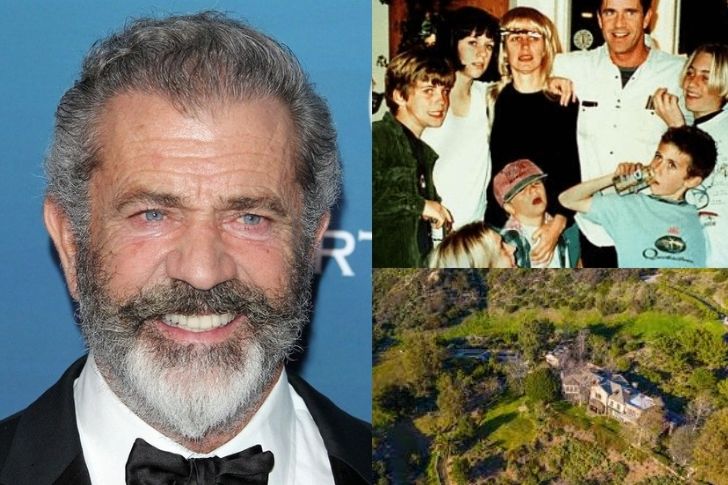 Mel Gibson is a father to nine kids, and one of them is actor Milo Gibson. Milo Gibson is Mel Gibson's son to then-wife Robyn Moore. He was born in Australia and later moved to Los Angeles as a child, wherein he grew up in Mel's Malibu mansion. Milo certainly lived in a comfortable estate as his dad's Malibu home had over 6,500 square feet of space with breathtaking views of the pacific. He certainly didn't find himself bored quickly as the property featured five bedrooms, a French country kitchen, a pool house, and other kid-friendly amenities.
Milo's now 30 and has been able to start a career in acting. He's certainly interested in following his dad's footsteps as he starred in Hacksaw Ridge, All The Devil's Men, and The Outpost. Mel Gibson also deserves credit for supporting his son's decision to pursue acting. Expect to see more of Milo on the big screen over the next few years.
Susan Boyle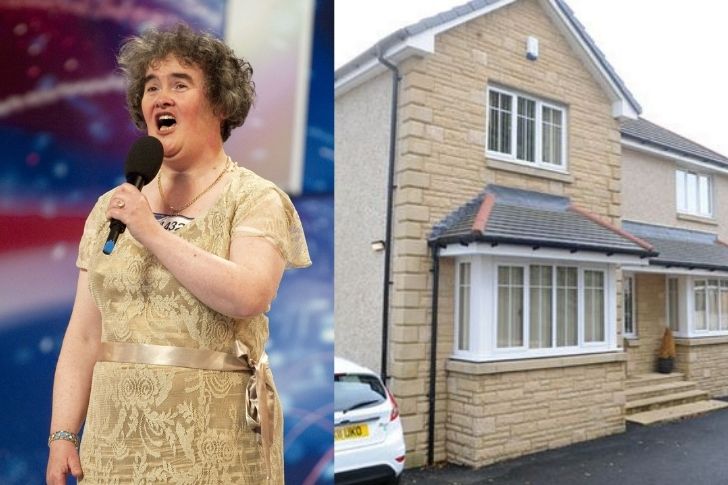 Susan Boyle is a 58-year-old singing sensation that doesn't have kids. However, Britain's Got Talent star is planning to adopt and start a family at 58! Susan previously said that her "biggest regret" is never having any children. She says that it would be delightful to share her lovely house with the kids she loves most. Boyle wants to foster and adopt once this entire current global health crisis subsides.
Whoever Susan decides to adopt, he or she will be living in a newly renovated family home in West Lothian, Scotland. Interestingly, This West Lothian home is the original house that she grew up in! Boyle details that the house, which holds her fondest childhood memories, has been given a make-over from the living room, kitchen, wooden floors, and furnishings. She definitely didn't need any money loan for the renovation as she has a net worth of $40 million. In turn, the kid that she adopts will have a bright future in her beautiful Scotland home.
Sylvester Stallone's Daughter: Sistine Stallone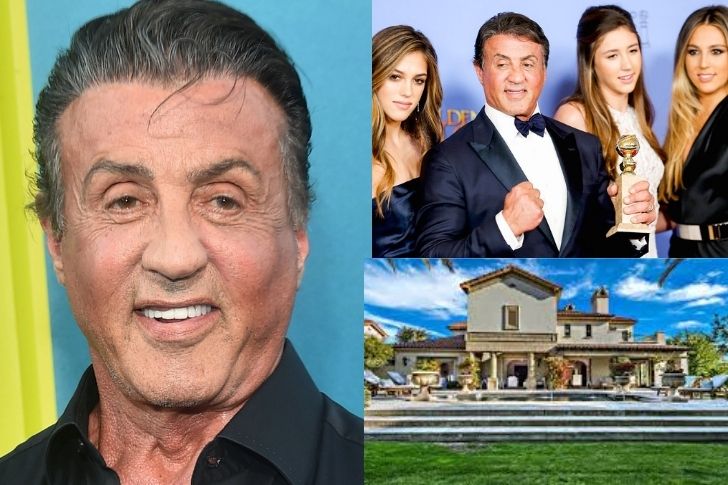 Sistine Stallone is a 22-year-old actress and model that's currently living in Los Angeles. She's the daughter of famous actor Sylvester Stallone and Jennifer Flavin. Sistine certainly honored her family's traditions by pursuing an acting career. She has now been able to star in various film projects after her breakthrough in "47 Meters Down: Uncaged," along with modeling gigs for prominent fashion brands like Chanel and Dolce and Gabbana. Sistine is also currently juggling an acting and modeling career with a college schedule as she's taking up a degree in communications at USC.
There's no secret that Sistine grew up in an incredibly lavish home. Her father raised Sistine and her siblings in a beautiful $110 million Los Angeles mega-mansion. The eight-bedroom home features a Mediterranean-themed spread with numerous amenities. Sistine and her siblings must've had the time of their lives growing up in a house with a gym, theater, balconies, a bar, and a spacious outdoor space! One can only imagine what it must be like to be the daughter of Hollywood royalty.
Courteney Cox's Daughter: Coco Arquette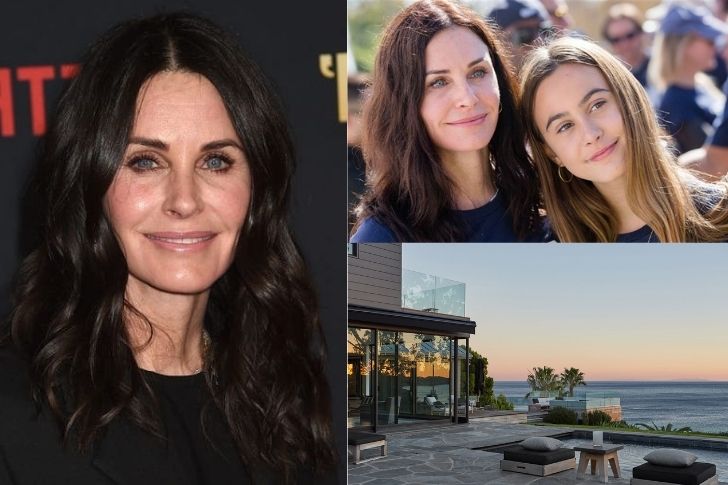 Coco Arquette is Courteney Cox's only daughter with then-husband David Arquette. She was born in 2004, and she recently celebrated her 16th birthday this past June of 2020. It isn't clear whether Coco plans on following her mom's footsteps as an actress. However, she has shown potential and passion in singing, as seen in various singing videos posted by her mom. Credit to Courteney Cox for supporting her daughter's passion!
It's no secret that Coco Arquette is one of those Hollywood kids that grew up in a luxurious Los Angeles mansion. Courteney raised Coco in her beautiful Malibu beach house designed by Trip Haenisch. The home had lavish features such as a large living area, a furnished kitchen, a custom-made banquette, a pool room, a patio, and a swimming pool! The 16-year-old definitely had the childhood home that all of us were dreaming about in this beautiful Malibu mansion!
Michael Douglas' Daughter: Caryn Zeta Douglas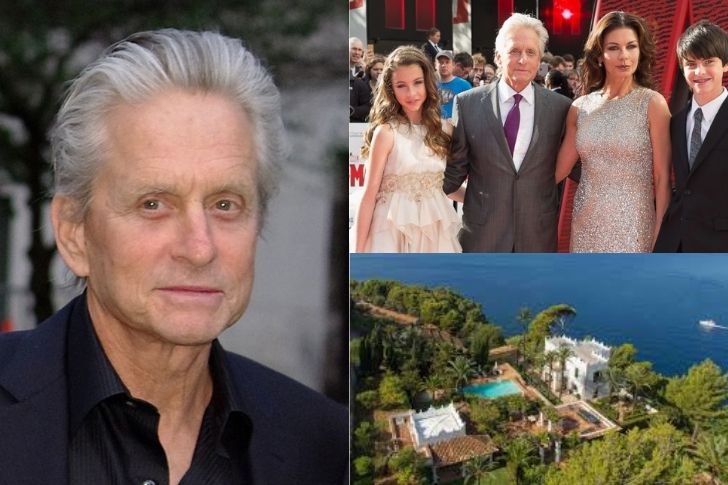 Carys Zeta Douglas is one of show business' royalty as her parents are famous icons, Michael Douglas and Catherine Zeta-Jones. She was born in April 2003 in Ridgewood, New Jersey. Carys Zeta Douglas is different than any other celebrity kids. She was raised in Michael and Catherine's Bermuda estate, where she lived with her grandmother, Diana Hill. The property has a 7,300-square-foot main house, a guest house, a swimming pool, a tennis court, and a private beach!
It isn't clear if Carys Zeta Douglas will follow in her mom and dad's acting footsteps. Although, she has begun accepting modeling gigs to an extensive degree. Carys can easily use her current modeling career as her path into stardom. Regardless, we're confident that her famous mother and father can pull a few strings to get her in a prime position for success.
Phil Mickelson's Son: Evan Samuel Mickelson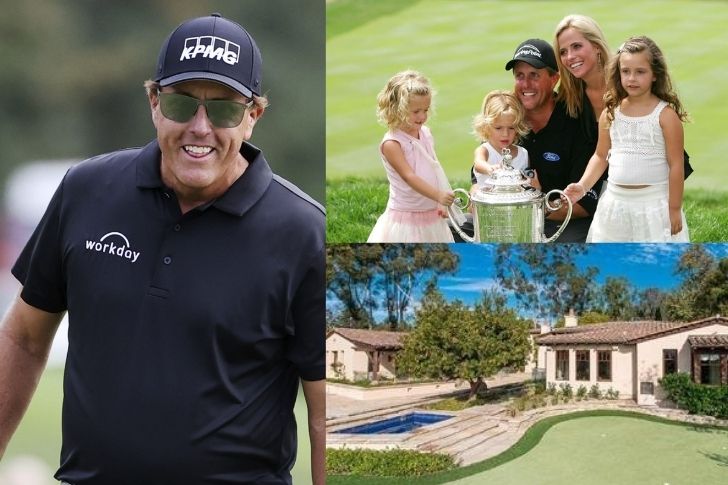 Evan Samuel Mickelson is the son of American Golfer Phil Mickelson. He was born in March 2003 and is turning 18 in a few months. There's no doubt that Evan was born with a silver spoon in his mouth as his father has an astounding net worth of $400 million. Certainly, Phil won't need to take out any money loan to attend to Evan's needs and wants.
Phil Mickelson raised his son Evan in his beautiful 9,100-square-foot Rancho Santa Fe property. We don't doubt for a second that Phil's only son had a fantastic childhood in this 4.55-acre property! The vast Rancho Sante Fe Estate had numerous bedrooms, a swimming pool, a mini-golf course where Evan can work on a few putting drills, and other child-friendly amenities. Evan surely didn't have any problem inviting a few friends over as the property can easily accommodate any large group of people!
Pierce Brosnan's Children: Sean, Charlotte, Chris, Dylan, and Paris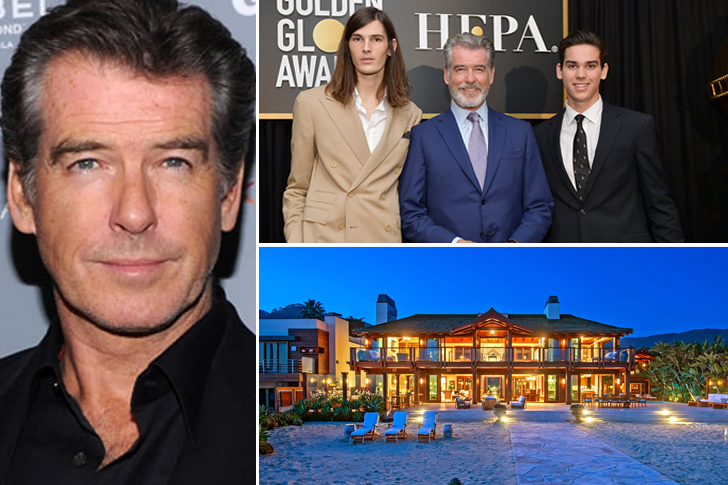 Some people might call him "Bond, James Bond," but Pierce Brosnan is more than his charismatic persona on screen. He is also a proud father of five children; Sean, Charlotte, Chris, Dylan, and Paris. All of his children have gone to the Hollywood route: Sean, Charlotte, and Chris were all actors at some point in their lives, while Dylan and Paris were more interested in working behind the camera.
Like the iconic character he played, Brosnan and his children were no strangers to the extravagant life. They once lived in a massive oceanfront mansion full of orchids, palm trees, and gardenias. It features five bedrooms, 14 bathrooms, and a guest house. It also boasts a movie theater, a gym, a spa, and a saltwater pool with waterfalls. Brosnan recently listed the house for a mindboggling $100 million, which proves to be a wise investment. 
Lori Loughlin's Daughter: Olivia Jade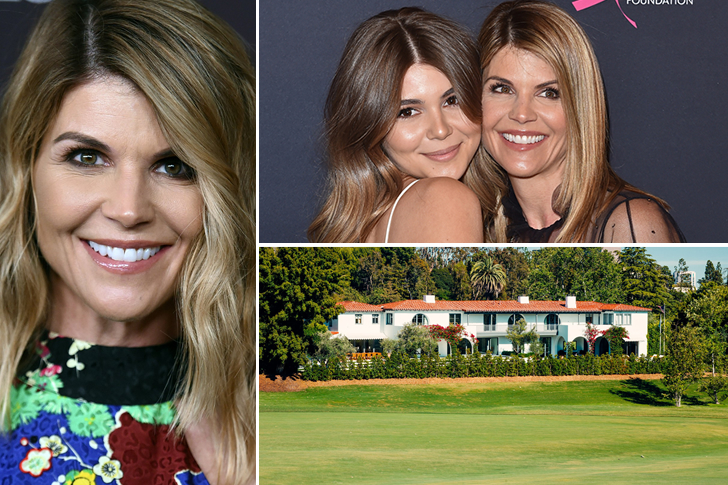 Olivia Jade is Lori Loughlin's daughter with her husband, Mossimo Gianelli. She is a YouTube sensation who once partnered with Amazon for a dorm tour, giving make-up tutorials for Sephora, and picking up additional sponsorships with Marc Jacobs Beauty and Estée Lauder Companies. She is also influential in other social media platforms such as Instagram, where she has 1.2 million followers. Olivia Jade also had partnerships with Dolce & Gabbana, Lulus, Smile Direct Club, and Boohoo.
Along with her sibling, Olivia Jade grew up in a lavish investment property in the Bel-Air neighborhood of Los Angeles. The $13.9 million mansion has a Mediterranean vibe to it and features six bedrooms and nine bathrooms, and a huge backyard pool and spa. It also includes a media room, a paneled library, a large dining room, a fitness studio, and a multi-car garage.
Simon Cowell's Son: Eric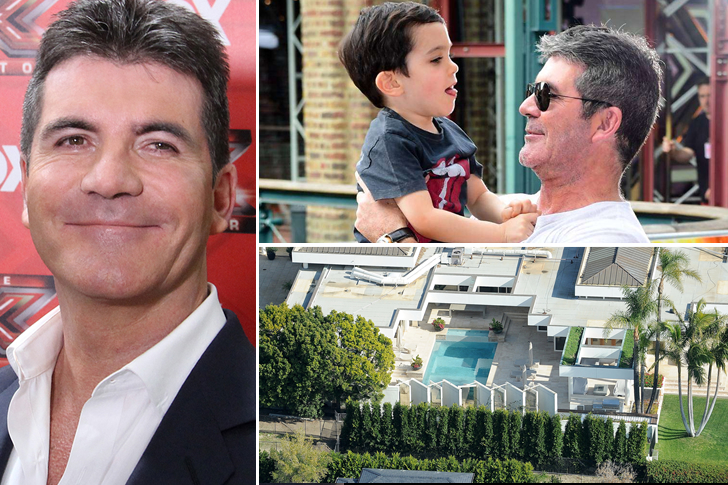 You might think that Simon Cowell already has grandchildren, considering he's already 61 years old, but people might be shocked to know that he only has one son, and he is only six years old! Cowell admitted in an interview that he never wanted or planned on having children since he was young. However, all of that changed when his son, Eric, came into his life. Now, he is a proud father who adores his son more than anything else.
Eric is very fortunate, indeed, to have Cowell as a father. The TV mogul has several real estate holdings, including his two main houses in London and Malibu. His $24 million mansion in Malibu is perhaps the most famous, making appearances in several of his TV shows. The home features six bedrooms, seven bathrooms, and a 1.63-acre garden, just meters from the coast. Aerial shots also show a tennis court, currently being used as a car park.
Robert Redford's Daughter: Amy Redford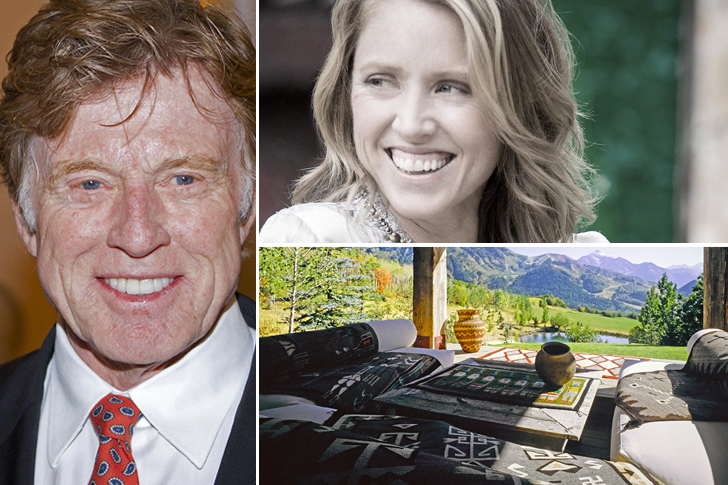 Amy is Robert Redford's youngest daughter. She was born on October 22, 1970. As soon as she was old enough to start acting, Amy immediately set out a career in the entertainment industry. Aside from acting, however, she's also a director and a producer. Amy made her debut in 1998's Dellaventura. She also appeared in Giving It Up, The Sopranos, Cry Funny Happy, and When I Find the Ocean. Amy most recently appeared in 2017's Hate Crime and 2012's Candybar.
Amy had the privilege to live in one of the most luxurious investment properties in Sundance, Utah. Their home is a plant-filled solar house filled with wood, glass, and fieldstone. The house's interior is full of wood and glass, and whose most extravagant feature is the environment. Indeed, it must have been a thrill to live close to nature.
Martha Stewart's Daughter: Alexis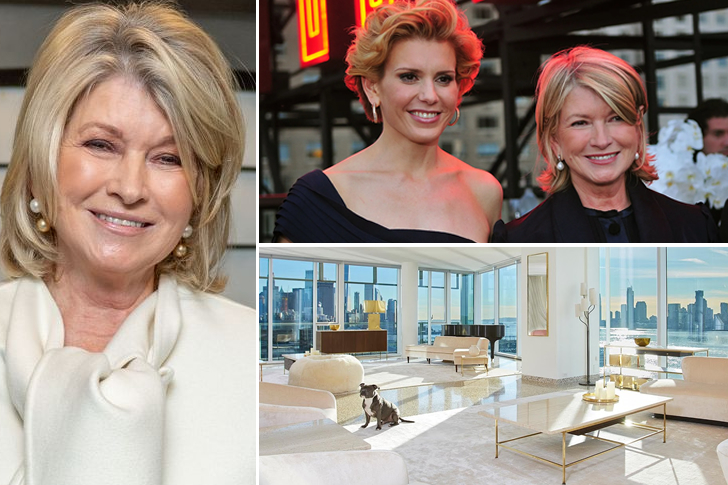 Alexis is Martha Stewart's only child. She is a former television host of the show Whatever with Alexis and Jennifer, and she also earned co-hosting credits for being on Whatever with Alexis and Jennifer on Sirius Satellite Radio. She also once co-wrote a book, which includes a detailed account of her tumultuous relationship with her mom. Although Martha Stewart and her daughter didn't have a loving relationship growing up, it seems like things are a lot better now between them.
Alexis still lives in one of the vast real estate holdings that her mother owns. Although Martha has since left the posh abode, Alexis still enjoys her time here in the glassy and modern condominium unit on Perry Street in New York City's West Village, which famed architect Richard Meier designed. It is where Alexis has spent her time quarantining during the pandemic.
Brad Pitt's Daughter: Shiloh Jolie-Pitt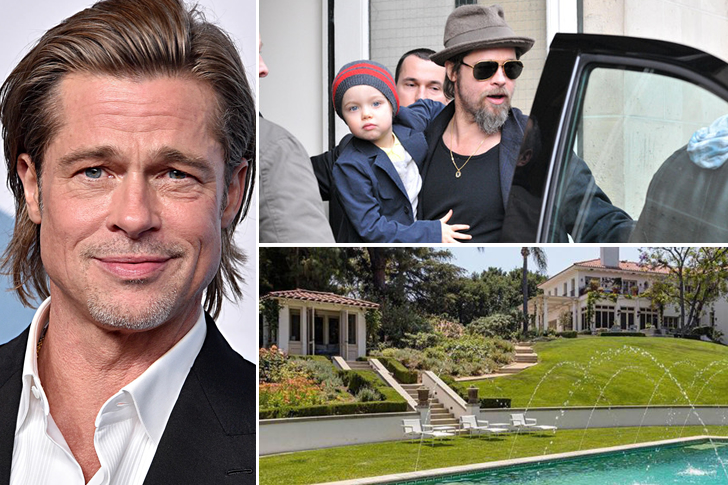 Brad Pitt and Angelina Jolie's daughter is all grown up and is now a proud member of the LGBT community. In an interview, her parents said that Shiloh always wanted to be a boy since she was a child. Now that Shiloh is a teenager, she has become even more confident with who she is and what she wants. Moreover, she is very fortunate to have incredibly supportive parents who accept her and even encourages her to embrace her true self.
As the child of two A-lister celebrities, it comes as no surprise that Shiloh has only known a comfortable and luxurious life. Indeed, she has been quarantining with her mom in a massive investment property in Los Angeles, California, which she bought for $24.95 million. It features six bedrooms and ten bathrooms, as well as a spacious library and a swimming pool.
Jaimie Foxx's Daughter: Corinne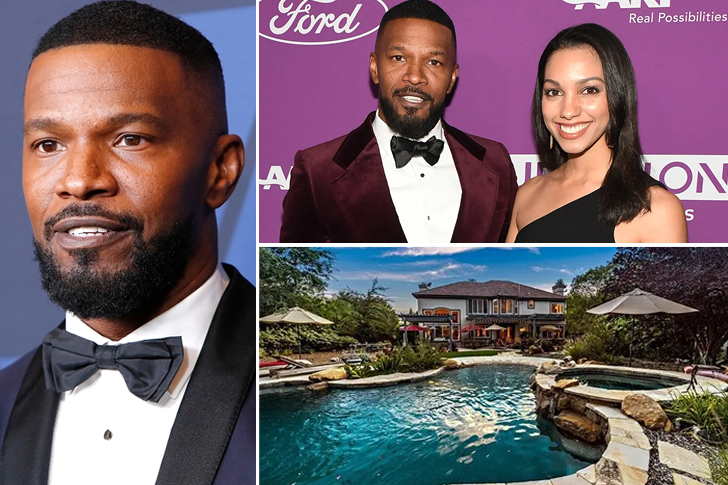 Corinne Foxx is Jaime Foxx's eldest daughter. Like her father, she is also an actress.  Corinne has appeared on the television series Sweet/Vicious and served as Miss Golden Globe in 2016. In 2019, she also played Sasha in the horror sequel 47 Meters Down: Uncaged. Unlike her father, however, she is a model who has represented luxury brands such as Ralph Lauren, Dolce & Gabbana, and Kenneth Cole.
She grew up in lavish investment property spanning 4,192-square-feet in the western suburbs of Los Angeles, which her father bought for $1.69 million. It features five bedrooms, five bathrooms, three fireplaces, and a four-car garage. It also contains many hallmarks of mid-'90s suburban lux décor: a double-height entryway, granite countertops, orange-tinted hardwood floors, and extraneous indoor columns. Moreover, there's also a sports court and a waterslide-equipped swimming pool in their backyard. 
Alex Trebek's Children: Matthew and Emily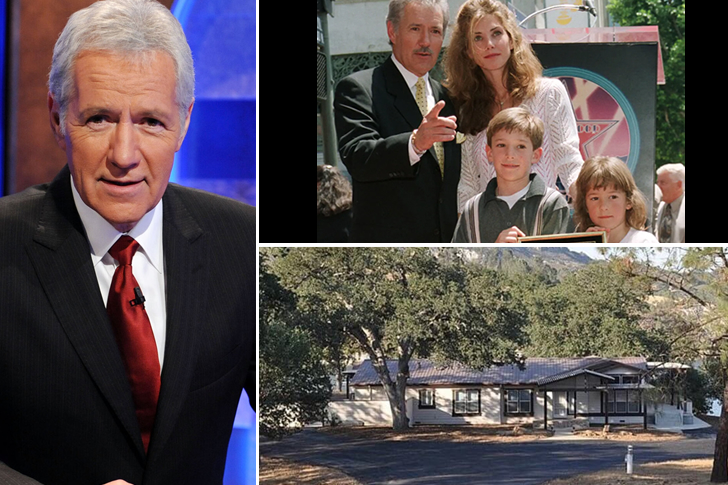 The iconic host of the hit TV game show Jeopardy! has two children with his wife, Jean Currivan Trebek, namely: Matthew and Emily Trebek. His son, Matthew, finished his degree from Fordham University in 2015 and is a restaurateur in New York City, owning a Mexican restaurant called Oso. Emily, on the other hand, was a graduate of Loyola Marymount University. She works as a real estate agent in California, where she enjoys developing and selling houses.
The Trebeks lived in a beloved lake house in Central California before eventually listing it for $1.4 million. The massive mansion sits on 2,595 square feet of floor area and has a stunning, lakeside view of Lake Nacimiento. Matthew and Emily must have had a blast growing up surrounded by a gorgeous view of the lake. Sadly, they had to sell the luxurious house for an undisclosed reason. 
Sean Connery's Son: Jason Connery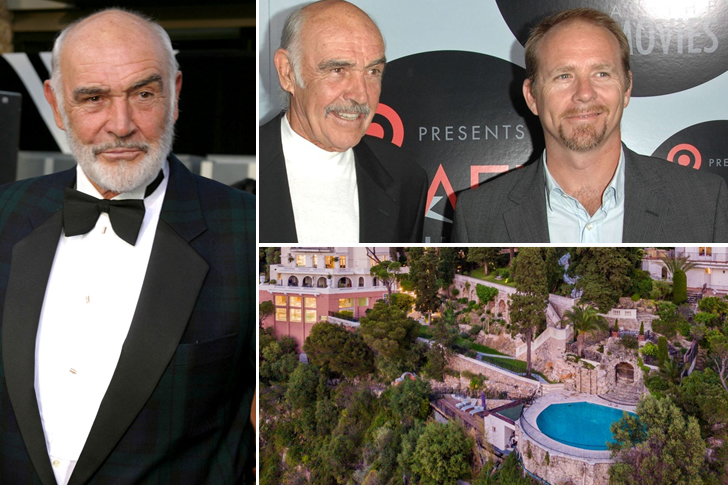 Jason Connery is Sean Connery's only child, and just like his dad, Jason also became an actor. Jason first started showing interest in acting when he was just a teenager. After pursuing a drama degree in London, England, where he grew up, he went on to act in the films Robin and Marian and The Lords of Discipline. These roles led to his casting in the hit drama series Robin of Sherwood from 1984 to 1986.
Jason grew up in a lavish real estate that is fitting for a James Bond actor. His father used to own a colossal, five-floor Cap de Nice mansion, which has incredible views across the glittering Mediterranean Sea. The estate even became as a set for the James Bond film Never Say Never Again. It features five bedrooms, five bathrooms, and two jaw-dropping swimming pools. 
Stephen Colbert's Children: Peter, Madeline, and John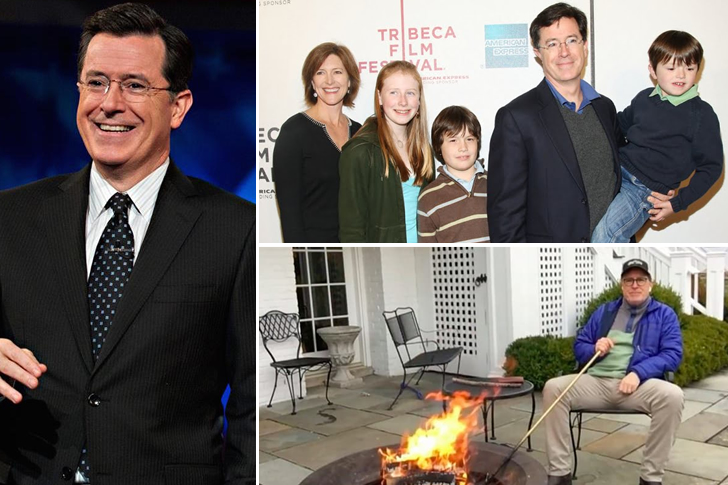 The beloved late-night show host has three wonderful children with his wife, Evelyn McGee, who has supported him throughout his career. The couple welcomed Madeleine in 1995, Peter in 1998, and John in 2002. Colbert regularly talks about his children, and he once gave a touching remark about his experience of raising children. In an interview, he gushed about how being a parent is one of the world's best things.
The Colbert family used to live in Montclair, New Jersey. According to real estate records, their house was located on Bellegrove Drive and has over 3,000 square feet of living space. They first bought the house in 2000 for a measly $515,000. Sadly, they decided to part ways with the house in 2008 but made a decent profit in the process, selling it for $950,000.With a dad like Stephen, we're confident these kids won't have to worry about student loans.
Adam Sandler's Children: Sadie and Sunny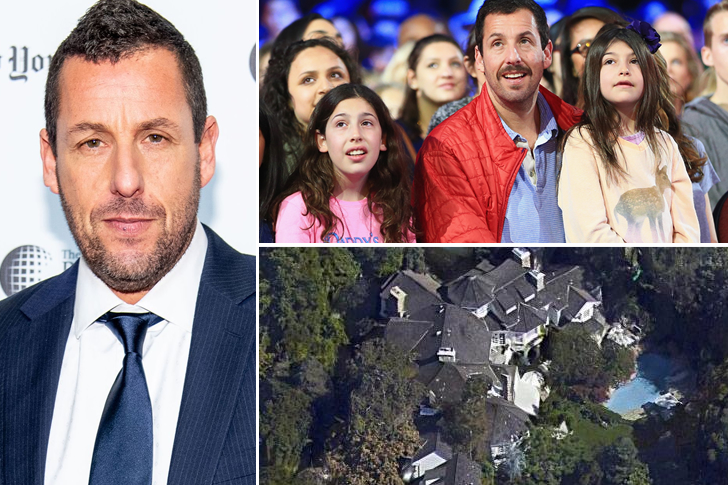 Adam Sandler's two beautiful daughters with his wife Jackie Sandler are no strangers to the spotlight. They have already appeared in some of their dad's films even though they are still young. Adam and Jackie's daughters are just as talented as their famous parents and look right at home on the big screen. They recently appeared in the Netflix film The Wrong Missy alongside their mother.
The Sandler family has a luxurious real estate in California. Goldie Hawn and Kurt Russell previously owned the posh house, but it was sold to Adam for the massive sum of $12 million back in 2004. The property is a sprawling and gorgeous one, featuring a swimming pool and almost 13,000 square feet of living space. However, Adam Sandler is also known to have homes in various parts of the world, and some of them are in Malibu, Boca Raton, and New Hampshire, which we imagine to be equally luxurious as well. It must be nice to have a dad like Adam, whose investment portfolio is overflowing with luxurious properties.
Jim Belushi's Children: Robert, Jamison, and Jared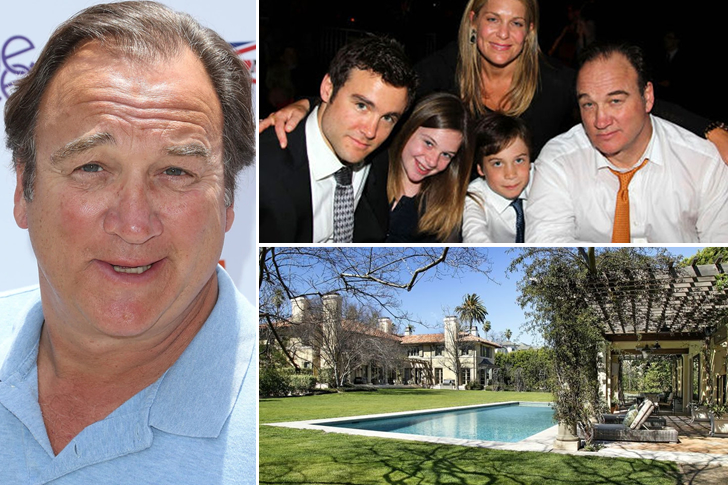 Robert is Jim's eldest son with his first wife, Sandra Davenport. He was born in 1980 and has since followed his dad into acting. Belushi's third marriage in 1988 to Jennifer Sloan produced two more wonderful children. Their oldest, Jamison, or Jami, as people fondly call her, combines work as an actress with musical gigs, while their youngest Jared is in his senior year of high school.
The Belushi family lives in a lavish investment property in Brentwood, California. It's a million miles away from Hollywood, but maybe that's why the family love it there in the first place. While their parents enjoy a quiet, secluded life, Jami and Jared can run wild in the wilderness. They are a cool family who is known for their adventurous lifestyle. Indeed, they are living the good life tucked away in their various properties.
Kelly Rowland's Children: Titan and Noah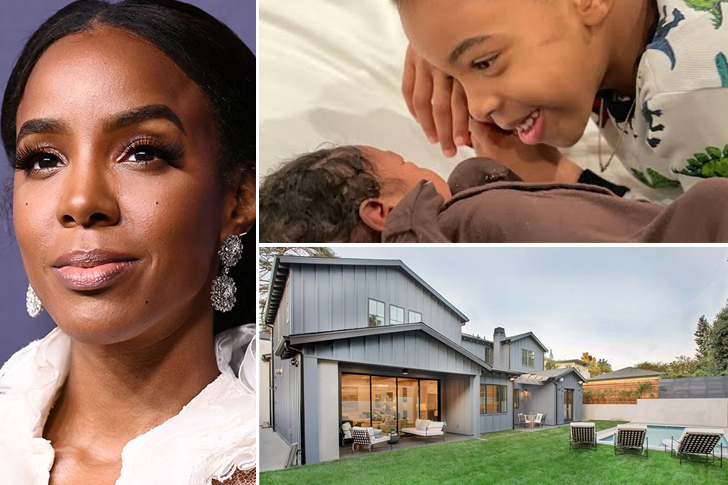 The famous R&B singer recently gave birth to her second child with her husband, Tim Weatherspoon. Noah Jon Weatherspoon joins 6-year-old brother Titan Jewell Weatherspoon. The couple is currently ecstatic about their newborn son's arrival and gushes about him all over social media. Because of Noah, Tim and Kelly have fallen in love with each other all over again, like in their younger years.
Titan and Noah are lucky because they will grow up in a lavish real estate property in Sherman Oaks. The massive mansion features five bedrooms and seven bathrooms. The home boasts 4,825 square feet and is designed as a modern farmhouse-style abode tucked behind gates for privacy. Kelly and Tim bought the property for $3.45 million. We bet it also comes with the most advanced security system. We wish them all the best, and we can't wait for Titan and Noah to grow up as we're sure they will be as talented as their mom.
Steve Harvey's Children: Brandi, Karli, Broderick Jr., and Wynton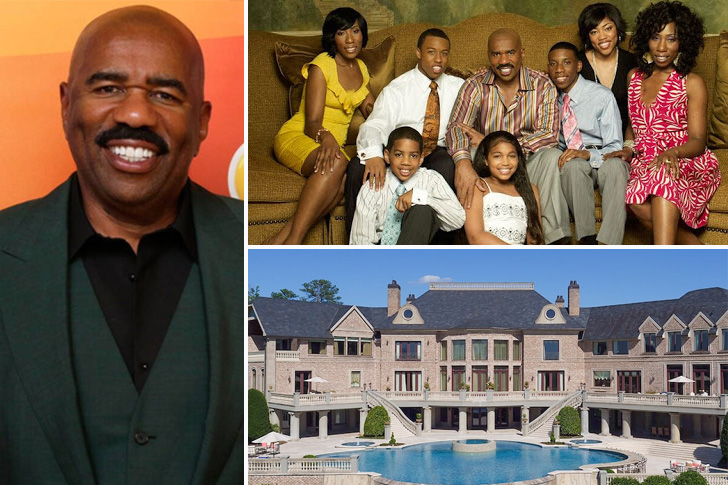 The beloved talk show host Steve Harvey has already four children before he married his current wife, Marjorie. They are Brandi, Karli, Broderick Jr., and Wynton. Brandi is a fitness teacher, while her twin Karli is a fashion columnist and events host. Broderick Jr. is a fashion enthusiast who enjoys traveling and has an interest in business. Wynton is Steve's youngest child and has an interest in photography, modeling, and styling.
The Harveys live in a sprawling $15 million real estate in Atlanta, Georgia. The property has 35,000 square feet of living space and features many notable amenities such as a massive gym, a sparkling pool, and an imperial staircase. It has seven bedrooms and nine bathrooms. It even has a walk-in wine cellar with a built-in bar top. Moreover, they have a massive theater room, which we assume they spend most of their time in. The home surely requires hefty insurance.
Bruce Willis' Daughters: Rumer, Scout, and Tallulah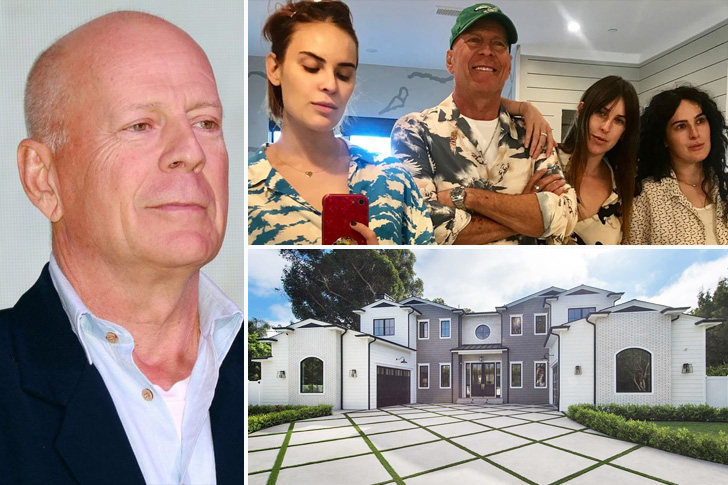 Die Hard star Bruce Willis has three daughters with his ex-wife Demi Moore. They are Rumer, Scout, and Tallulah. Rumer is an accomplished actress who has starred with her dad in some of his films, while Scout is a singer-songwriter who is about to release her first EP. The youngest child, Tallulah, is a fashion designer and mental health advocate who has also recently released her very own clothing collection.
The three sisters grew up in a $10 million real estate in Brentwood, California. It sits on 13,048 square-feet of living space and features many luxurious amenities such as a smart home system, a chef's kitchen, a home theater, a gym, a swimming pool, and an indoor spa, among many others. With the investments their parents have made, these girls were able to enjoy their childhood together and to the fullest.
Steven Tyler's Daughter: Chelsea Tyler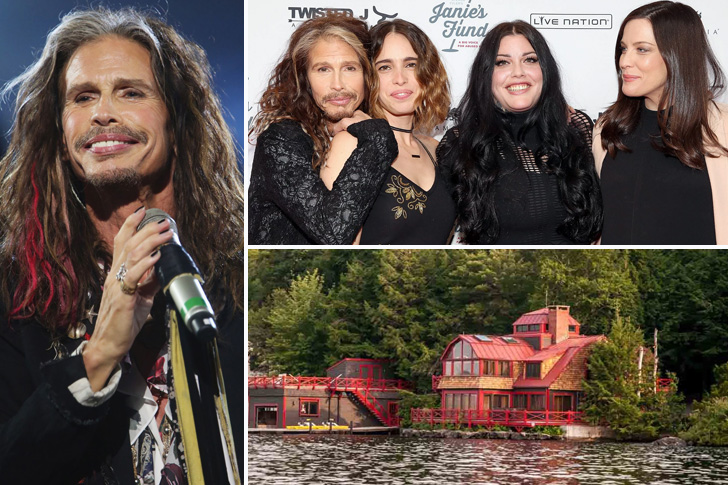 Chelsea Tyler is the daughter of Aerosmith frontman Steven Tyler and fashion designer Teresa Barrick. Though they're only half-siblings, she is also quite close with her sister, Liv Tyler. Just like her father, Chelsea is also musician and the two have even sang together during some of Steven's performances. Unlike her father and sister, however, Chelsea lives a more private life.
Growing up with a rock 'n roll superstar of a father might not have been the easiest, but Steven is a kind soul and did his best. This includes providing his children with the best home possible. Steven owned this home in New Hampshire for over 25 years and it provided the family with the sanctuary they needed. The waterfront property likely comes with a multi-million price tag, but the amenities are worth it. It even comes with boathouse, which probably made growing up there lots of fun for his kids.
Tiger Woods's Daughter: Sam Alexis Woods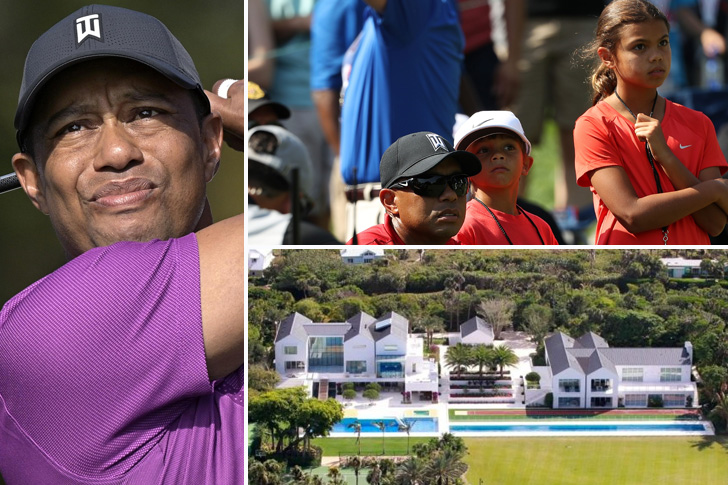 Being the firstborn child of a well-known professional golf player means that Sam Alexis Woods grew up living the celebrity life. Before she was born, however, there were minor complications that she needed to overcome. Fortunately, she was born safely and greeted the world on the 18th of June 2007. We can imagine the joy her parents must have felt back then! Though Tiger and Elina don't live together anymore, they continue to work together and give their children the best they can.
Tiger also bought an investment property in Windermere, Florida, where he raised Sam and her brother. Despite its grand size, the home was cozy and comfortable, just perfect for their family. They had many amenities to enjoy, like a game room, a home theater, a swimming pool, and a jacuzzi. The mansion was about 7,940 square feet with seven bedrooms, nine bathrooms and a guesthouse.
Sissy Spacek's Daughter: Schuyler Spacek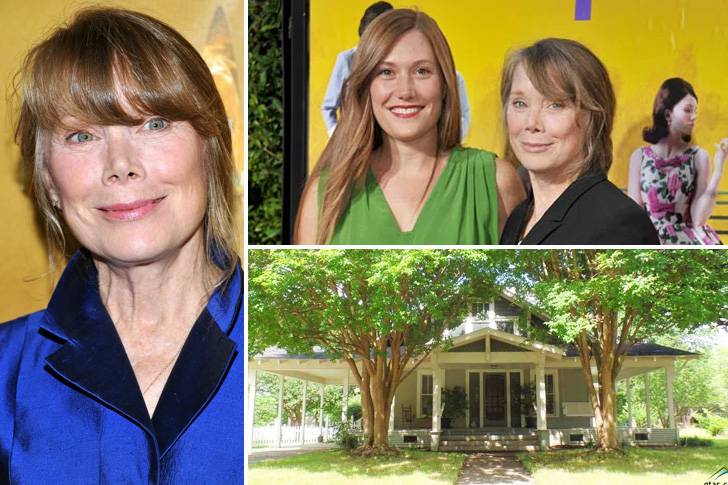 Growing up, Schuyler Fisk saw how involved her family was in the entertainment industry from a young age. This, perhaps, inspired her to give the industry a try as well. After all, she has the best possible mentor in her own mother, none other than the very talented and versatile, Sissy Spacek. Over the years, this mother and daughter duo have managed to establish themselves as individuals in the industry. They have shown off their creativity and have even branched out into other fields, including music.
Schuyler grew up in a century-old farmhouse that her mother chose to provide a peaceful life for her family. The property is a 210-acre horse farm located in Albermarle County in East Texas. They have a beautiful garden and porch that overlooks it, giving the family a great view of their surroundings. Schuyler had a quiet and peaceful childhood here for sure.
Tim Allen's Daughter: Katherine Allen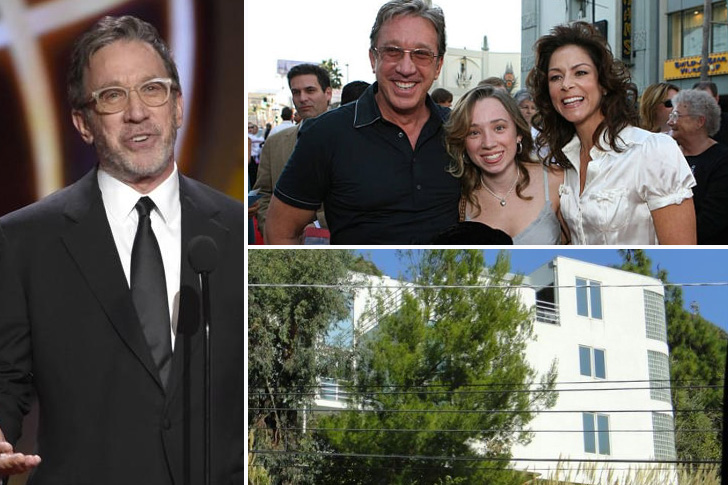 In most cases, celebrity children who don't go into the same field as their parents often try their best to keep their lives private. Just take Katherine Allen for example. Her father is one of the most recognizable actors in the industry, yet she prefers to maintain a life that is not closely entwined with it. She is Tim's daughter from his first marriage to Laura Deibel. Tim and Laura eventually parted ways, but the actor did his best to maintain a good relationship with Katherine. Even at present, reports suggest that Katherine also has a good bond with her half-sister, Elizabeth.
Katherine grew up in Los Angeles, in the same home her parents lived in before their separation.  The 5,808 square feet house has many great amenities on top of three bedrooms and four bathrooms. It was perfect for their growing family.
Tim McGraw's Daughter: Gracie McGraw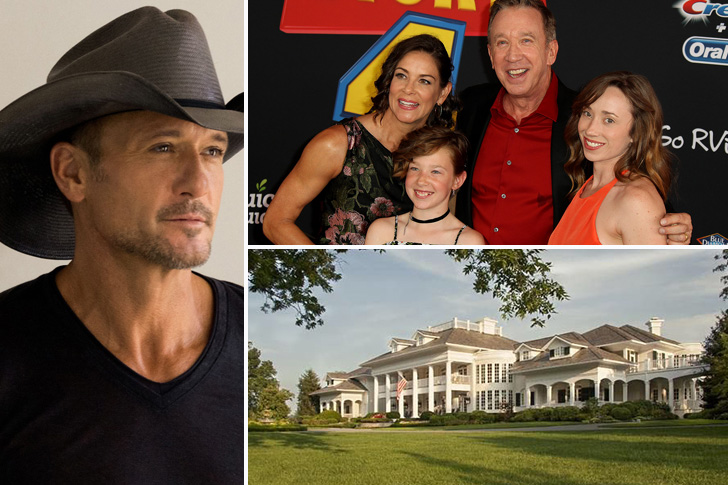 Tim McGraw and his wife Faith Hill are two of the most famous figures when it comes to country music. Together, they have three kids: Audrey Caroline, Maggie Elizabeth, and Gracie. It isn't too surprising that their children would want to go into the same career as them, considering they inherited their parents' talent as well. At present, Gracie is pursuing acting and even moved from Nashville, where she lived most her life, to Los Angeles to jumpstart her career.
If the Hollywood life does get to her, she can always go back to their family home.  The McGraw family lives in a 3100 square foot house just outside of Nashville, Tennessee. It comes with a horse stable that can house 12 horses and a log cabin they restored from the flooring to the roofing. The mansion was built in 1800, but the interior and architecture have been updated to suit the family's living style.
Tom Hank's Son: Chet Hanks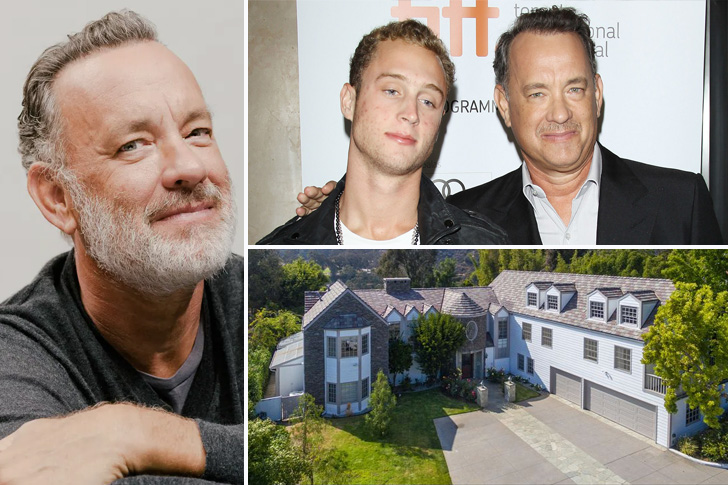 Having a parent who is considered to be a Hollywood legend comes with plenty of pressure and Chet Hanks certainly knows all about that. Even from a young age, he had already been exposed to the rigors of Hollywood life. However, that didn't deter the young actor from pursuing his dreams. The best bit? He did so without using his family connection. These days, aside from being an actor, Chet also creates music and raps. He is certainly determined to also build his music career.
Chet enjoyed his childhood in a home his father filmed a movie in. The Money Pit was a 1986 film, and Tom fell in love with the mansion used in the movie that he bought it for his family. Located in New York, his father's investment ensured a comfortable childhood for Chet and the rest of the family.
Tommy Lee Jones's Daughter: Victoria Kaftka Jones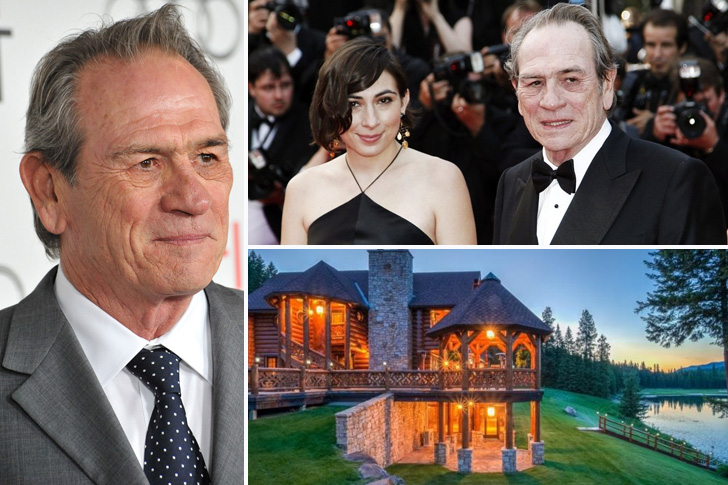 Just like her father, Tommy Lee Jones, Victoria Kafka Jones has received some credit as an actress. She grew up in San Antonio, Texas, and lived a comfortable, all-American life. Her father is an eight-generation Texan from an oil state, and Victoria experienced a typical Southern upbringing.
When she was young, she had minor roles and appearances in her father's films, like in Men in Black II and Three Burials. Tommy Lee's primary residence is in Terrell, Texas, and she got to enjoy his 3,000-acre cattle ranch, which is just one of her father's properties. He reportedly also owns San Saba Polo Ranch, which has 55 acres of land and stables that can house up to 48 horses. It's safe to say that Victoria has had quite the colorful childhood, which was made possible by the efforts that her parents have made.
Billy Joel's Daughter: Alexa Ray Joel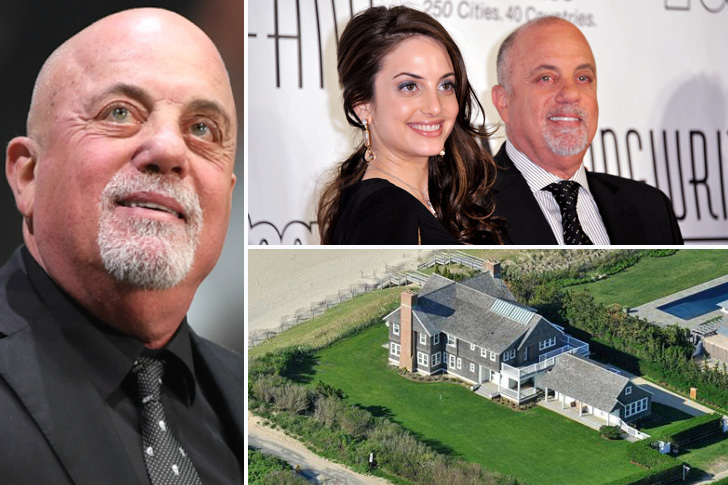 Alexa Ray Joel is a singer who is following her father's footsteps. Growing up, she said that her parents raised her in an old-fashioned manner, teaching her kindness and respect toward everyone. Alexa has also said that she would not change a thing, and often gives Billy Joel and Christie Brinkley credit for it.
The singer grew up in Manhattan and spent her time in Billie Joel's Sagaponack residence. The 5,550 square foot home had a bungalow-style architecture and comfortable interiors. Their family got to enjoy the oceanfront property, along with the fact that they got to go boating with their father as well. Growing up in a musically-inclined home, it isn't too surprising that she decided to go into the same industry as her father. We think this is a good call on her part, considering that she also has the talent for it.
Tom Selleck's Daughter: Hannah Selleck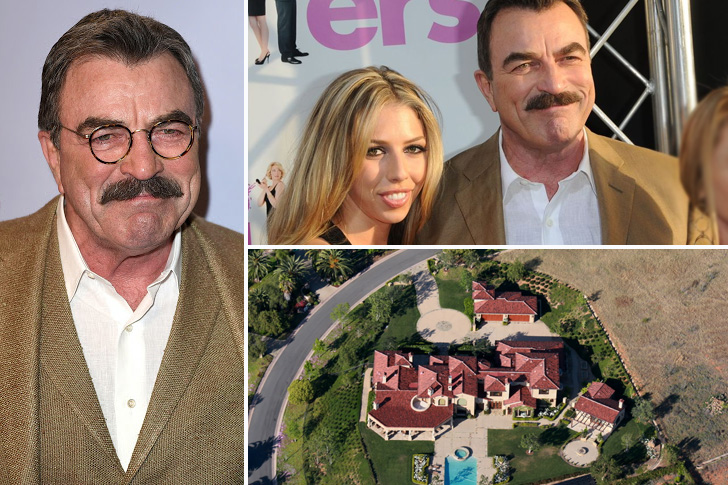 Tom Selleck loves his daughter Hannah Selleck so much that when she was born, the renowned actor moved away from Hollywood and made an investment in a 65-acre ranch in Ventura County, California. The home she grew up in was quite vast. It had eight bedrooms and features such as stables, a heliport, a swimming pool, a tennis court, and more! During this time, Tom Selleck scaled back on taking on more roles so he can focus on his family.
Growing up in a ranch and surrounded by different animals such as horses actually helped shaped Hanna's childhood. Horse-riding became her passion, which later led to her career as a professional equestrian. Instead of following her father's footsteps in becoming an actress, Hannah's love for animals, especially horses, has become her full-time work. The career she chose is what's moving her forward in life, and her family supports that.
Shania Twain's Son: Eja Lange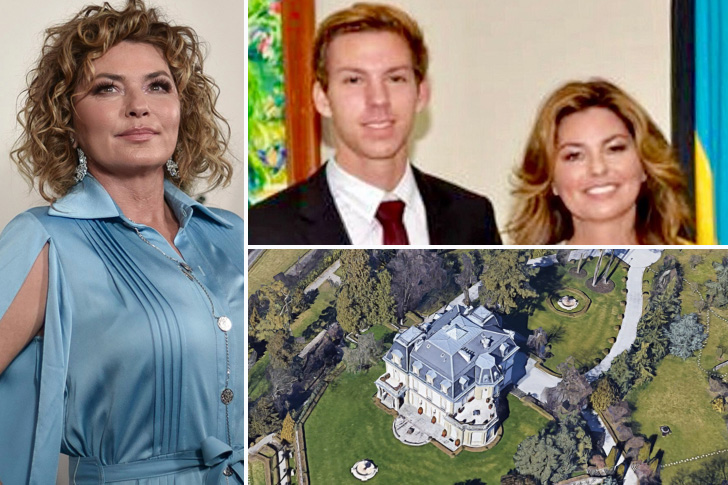 Shania Twain's pride and joy, her only son, Eja Lange is all grown up and making moves on his own. According to reports, he recently made an investment in a midcentury modern home in Los Angeles. Time moves so fast, doesn't it? Despite being an adult, he will always be Shania's "little boy". Unlike his mother, however, he chose a quieter lifestyle and prefers to live more privately. This is in contrast to his upbringing—having grown up in his mother's home in Switzerland.
Before his parents separated, they used to live in Switzerland with his Swiss-born father. They lived in Corseaux, and their property was a 100-room Swiss castle called Château de Sully. The residence came with lots of outdoor space and a beautiful view of the Swiss Alps. Despite growing up in the lap of luxury, this young man still remains humble.
Ali MacGraw's Son: Josh Evans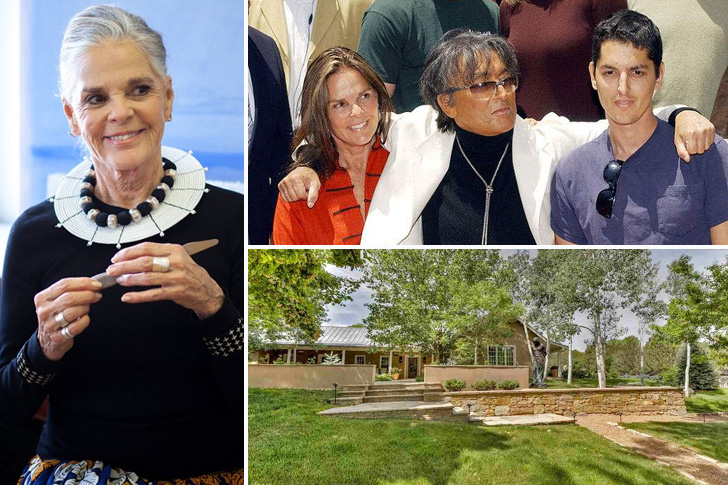 Josh Evans grew up in a household of successful and talented people. His mother is an award-winning actress, and his father is a famous producer with multiple classics to his credit. Not only that, but his step-father is Steven McQueen, another notable name in sports.
Josh grew up with his mother, Ali MacGraw, in Santa Fe, New Mexico, in a quaint adobe house. He got to enjoy a private and happy life away from Hollywood, but this didn't stop him from pursuing a career in the industry. Just like his father, Josh grew up to be a film producer too. There's no doubt that his humble beginnings helped shape him as an adult and also fostered the kind of work ethic he has. No wonder he has established a name for himself as well. Since then, he has been living his dream of directing, writing, and producing.
Bruce Springsteen's Son: Evan Springsteen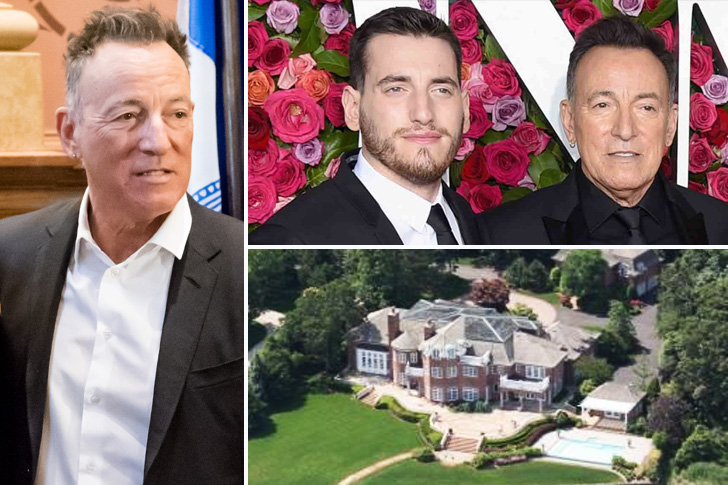 Evan Springsteen's father is Bruce "The Boss" Springsteen, and it seems like he is following in his father's footsteps, but who's really surprised? Having one of the best possible mentors in the industry, Evan certainly had quite the advantage from the get-go. However, his talent is innate and one that he inherited from his talented father. Just take one look at him and you'll be able to see, not just their resemblance, but a similar electricity that they bring when performing.
Evan and his siblings were raised in a 6000-square-foot mansion in Rumson, New Jersey. The estate features an old Georgian architecture and was only minutes away from a place that once housed the old Surf and Sea Beach Club. Far from the blinding lights of Hollywood, their family was able to enjoy privacy and a peaceful environment while the kids were growing up.
Cameron Diaz's Daughter: Raddix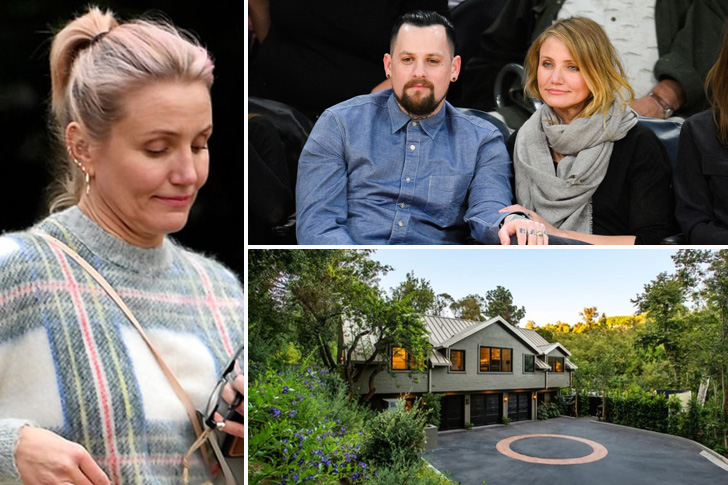 On January 2020, Cameron Diaz announced that she and her husband Benji Madden have welcomed their first child. She gave birth to a wonderful baby girl, and the two new parents are overjoyed by the gift given to them. Cameron shared this tidbit of information on her social media, but also said that they want to protect their little one's privacy.
Prior to this, Cameron and Benji bought a large mansion in Beverly Hills. The $14.7 million farmhouse-style estate has seven bedrooms and ten bathrooms with all the amenities and luxuries their growing family might need. Little Raddix definitely has plenty of room to play around in, both indoors and outdoors. Not to mention the fact that the property is secured by the best possible home security system. As for Cameron and Benji, the home provides for them as well. It includes a court and a garage that can fit three cars.
Mariah Carey's twins: Moroccan & Monroe Cannon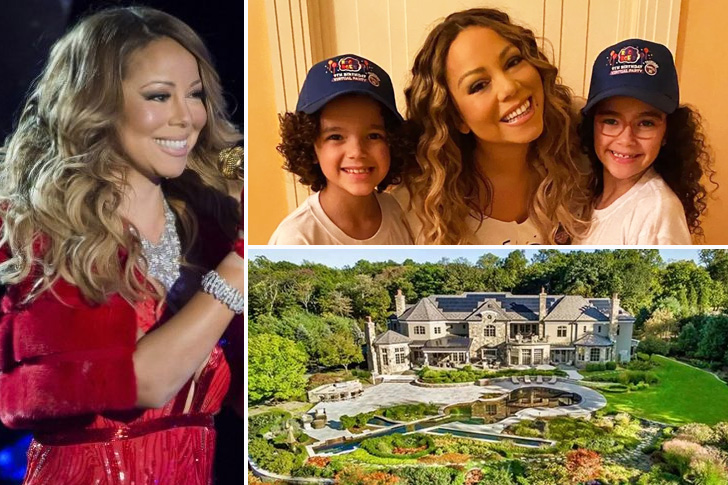 Time has surely gone by so fast. It feels like it was only yesterday that Mariah Carey and Nick Cannon welcomed their twins, Moroccan and Monroe, and now they're all grown up and ready to take on the world. Well, sort of. As the kids of two very successful Hollywood singers/musicians, we can only expect that these two grew up having only the best of the best, especially when your mom is none other than Mariah Carey herself.
The twins, who are now nine years old, grew up jet-setting with their mom around the world. However, if they're not traveling in style or staying at some fancy hotel, you'll find them in one of their mother's magnificent property investments like this Westchester Estate. The property is certainly fit for royalty and looks like it came straight out of a storybook, and Moroccan and Monroe are more than lucky to grow up in a place like this.
Carrie Underwood's sons: Isaiah & Jacob Fisher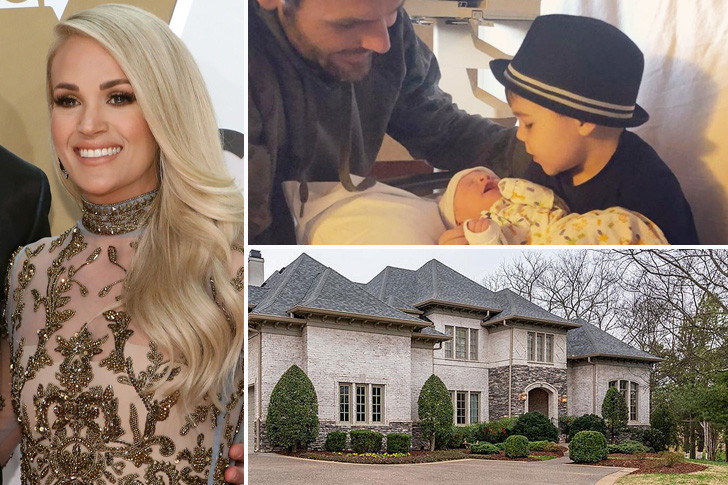 Carrie Underwood has come a long way from her American Idol days. The country singer is now a decorated singer, an actress, a wife, and a mother-of-two. The singer met Mike Fisher back in 2008 and married him in 2010. The two welcomed their first child, Isaiah, five years later and Jacob followed in 2018. Since Carrie has had massive success with her career and handled her finances well, it's not shocking to learn that the couple is now raising their two boys in this lavish ennessee mansion.
The sprawling property has all of the amenities you could possibly think of, including a private gym, a massive walk-in closet, a playroom, and a vast backyard for her kids to run around in. The estate sure looks like it needs big insurance, but we're sure Carrie and her husband are more than willing to splurge, especially if it's for their kid's comfort.
Kelsey Grammer's son: Kelsey Gabriel Elias Grammer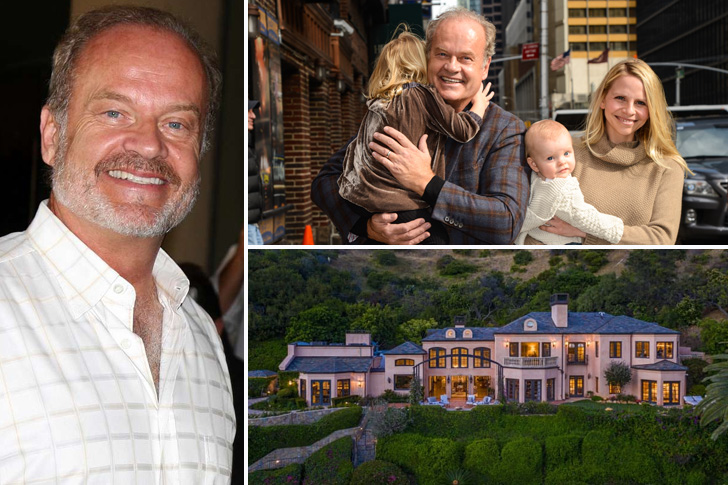 There's no denying that Kelsey Grammer is one of the most popular faces in Hollywood. Thanks to his charm and wit in the hit show Frasier, Kelsey managed to rise to Hollywood's top ranks. However, besides his acting career, Kelsey Grammer also gained attention for his colorful personal life, which bore six children. Just this December of 2020, Kelsey welcomed his sixth and youngest child, Kelsey Gabriel Elias Grammer.
Given that Kelsey and his wife are successful individuals, we're confident that their kids won't have to worry about any future loans. We are also quite sure that their kids will have a wonderful childhood living in one of their lavish properties, like Kelsey's former Malibu abode. If the couple's other properties are anything like this $19 million Malibu compound, there's no doubt that their children would be living in absolute comfort.
Catherine Bell's son: Ronan Beason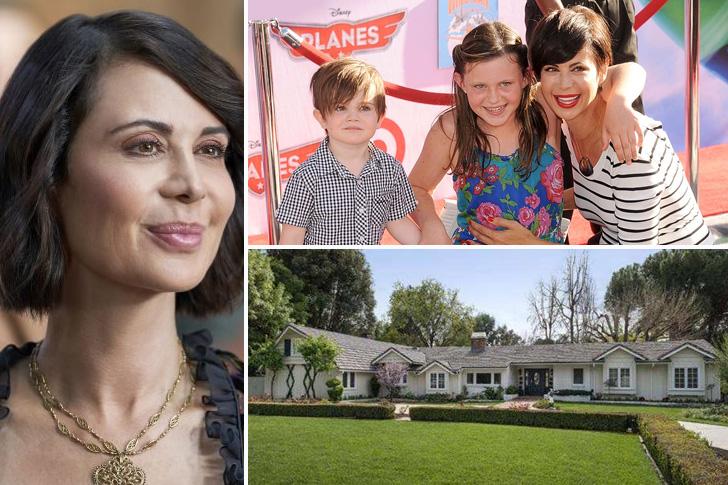 Iranian-American actress/model Catherine Bell rose to fame in the 1997 TV series JAG. She also has other acting credit under her belt, including the shows Army Wives and The Good Witch. These days, the actress keeps a much lower profile in Hollywood but is quite active in Scientology. Besides that, Catherine Bell is also busy being a mom to her children Gemma and Ronan Beason. The actress shares her two kids with her former husband, Adam Beason.
Recently, the actress has also attracted some media attention for her home located in Hidden Hills, California. The home is a cozy single-story ranch house sitting on top of a 1.29-acre land. It may not be the grandest of homes, but it provides the perfect setting to raise a family. Giving Catherine's kids more than enough space to run around and create memories in.
Cher's sons: Chaz Bono & Elijah Blue Allman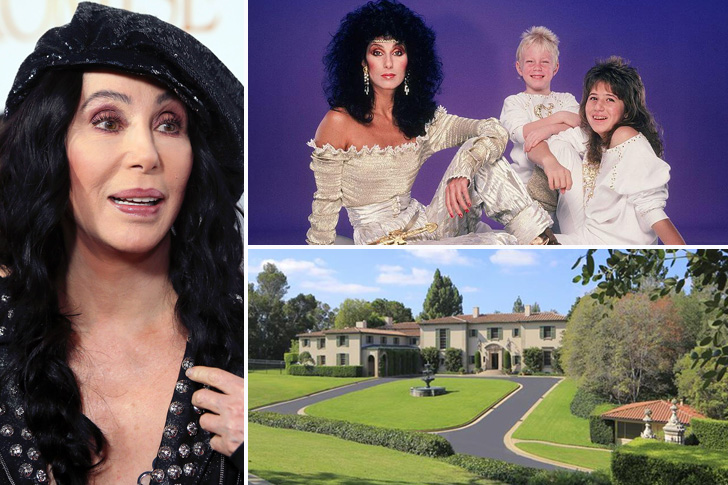 Cher's children are all grown up and have left the nest a long time ago. However, we believe that Chaz and Elijah enjoyed a pretty colorful childhood running around their mothers' expansive real estate properties. The siblings most likely continue to visit their mom and we have no doubt that there's ample space for them even if they bring family along.
It also doesn't hurt that Chaz and Elijah would have no worry about finding a home for themselves, thanks to Cher's impressive investment portfolio. Her properties in California alone are more like a dream than a reality, so it must have been fun for the children while growing up. One such property is Cher's Owlwood Estate in Sunset Boulevard. The singer/actress owned this massive property back in the 70s with her former husband, Sonny Bono, who has since passed away.
Christopher Walken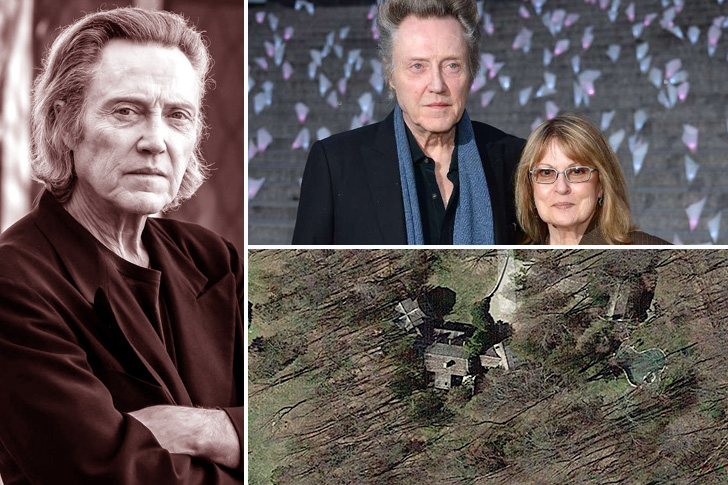 Christopher Walken has been one of the most prolific actors in the industry for the past few decades. Throughout his career, Christopher has accumulated several accolades, multiple investments, and various roles. However, unlike many actors of his age, Christopher has remained childless. Christopher, who has been married to Georgianne Thon since 1969, said that having no children was his key to achieving success. This type of setting may not be everyone's cup of tea, but it sure worked out fine for Christopher and his wife.
However, despite not having any children, the actor did not deprive himself of buying homes fit for a large family. He has been mum about his personal life, but we know that the actor resides in an affluent neighborhood in Wilton, Connecticut. The home's amenities are unclear, but Christopher enjoys a large outdoor space surrounded by lush greeneries according to reports.
Kate Capshaw's daughter: Sasha Speilberg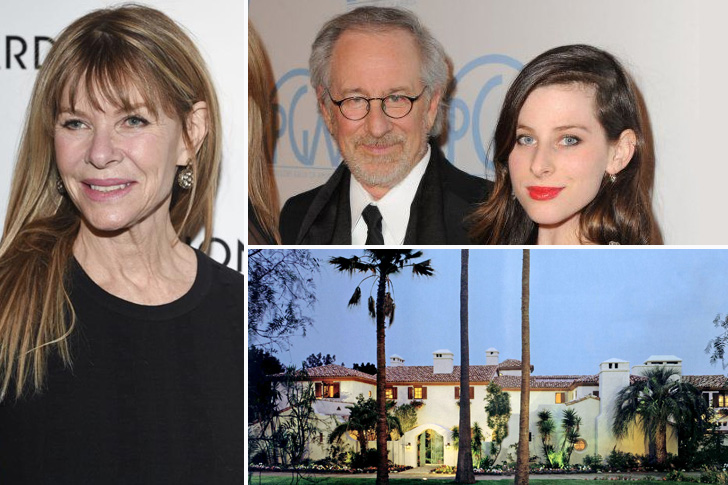 As an actress, you may remember Kate Capshaw from the film Indiana Jones and the Temple of Doom, where she starred as the nightclub singer Willie Scott. The role shot Kate straight to stardom and introduced her to her future husband, billionaire filmmaker, Steven Speilberg.
The couple got married in 1991, seven years after they met on set. Together, Kate and Steven have six children, three biological and three adopted. One of their biological kids, Sasha Speilberg, eventually followed her mom's footsteps and tried her luck in Hollywood. Growing up, Sasha and her siblings lived comfortably in one of their parent's grand estates. One of those estates is this Pacific Palisades mansion that her parents have owned since the 90s. The property boasts some of the most luxurious features, like lush manicured grounds, fancy floorings, and breathtaking views. It sure is a home fit for a billionaire family.
Chuck Norris's son: Mike Norris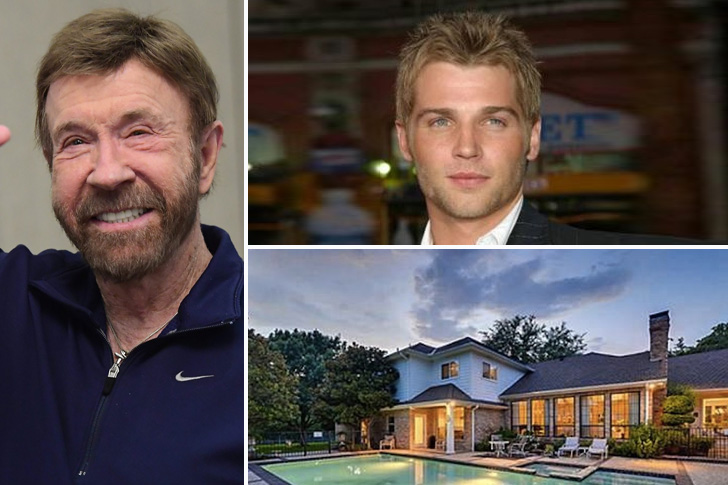 When your dad is as famous and as successful as the legendary Chuck Norris, then you better believe you're going to grow up comfortable. As Chuck's first-born son, Mike Norris, knows this well. Much like his father, Mike also dived into the world of entertainment and became an actor. So far, Mike Norris has two dozen film credits to his name. It's not as big as his dad's, but Mike has had some very notable projects.
When it comes to Mike and his siblings' childhood, they couldn't have been more fortunate. Since their father was pretty successful in his career, Chuck provided his children with only the best accommodations. One of those properties includes this sprawling Dallas mansion worth $1.2 million. The retired actor has since sold the property, but it must have been nice living in it for a good number of years.
Clint Eastwood's son: Scott Eastwood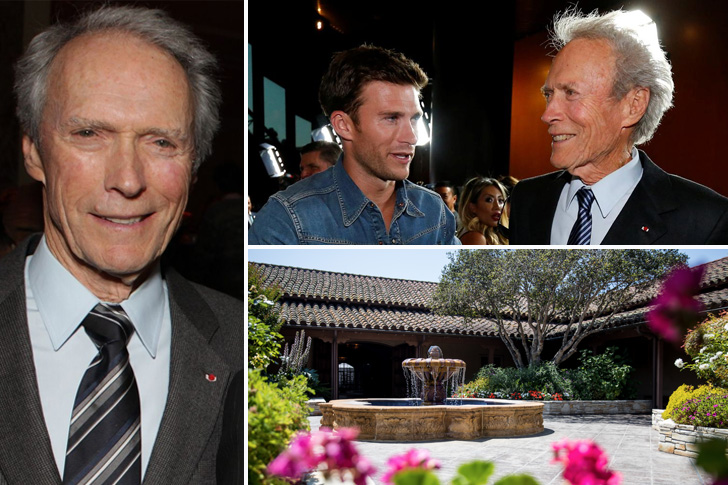 It's no secret that Clint Eastwood has had one of the most vibrant careers in all of Hollywood. The actor started out in the industry in the late 1950s, but it was not until the 1960s that Clint became known in the industry thanks to his Rawhide series. Over the years, Clint has transformed his career from being just an actor to a multi-awarded director and producer. His children also benefitted from his success. Not only did they grow up comfortable thanks to their dad's fortune, but also had Hollywood opportunities basically knocking at their doors.
One of Clint's most notable children is actor Scott Eastwood who rose to prominence in the romantic film The Longest Ride. Like his siblings, Scott grew up in his dad's many real estate investments, including this massive Tehama estate. The property is one of his father's most prized possessions, and we can certainly see why.
Daniel Craig's daughter: Ella Craig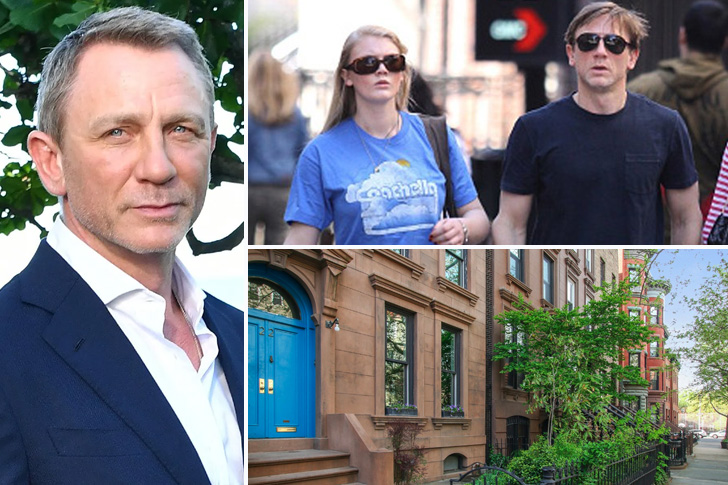 If your dad is Mr. 007 himself, then you best believe you're going to have one glamorous life. Of course, there's plenty of perks that come with being a celebrity's child, and among those are having industry connections and living in style.
As expected, the younger Craig has decided to follow in her father's footsteps and also ventured into the world of acting. Not only that, but Ella also chose to bank on her good looks and became a model. If you think about it, it is admirable that Ella is working hard to carve her own name when she could easily rely on her parents' fortune and not worry about any loans. Ella is also extremely blessed as she doesn't have to worry about her living situation, given that her family has many properties like this fancy New York townhouse that her father purchased back in 2018.
Heidi Klum's daughter: Lou Sulola Samuel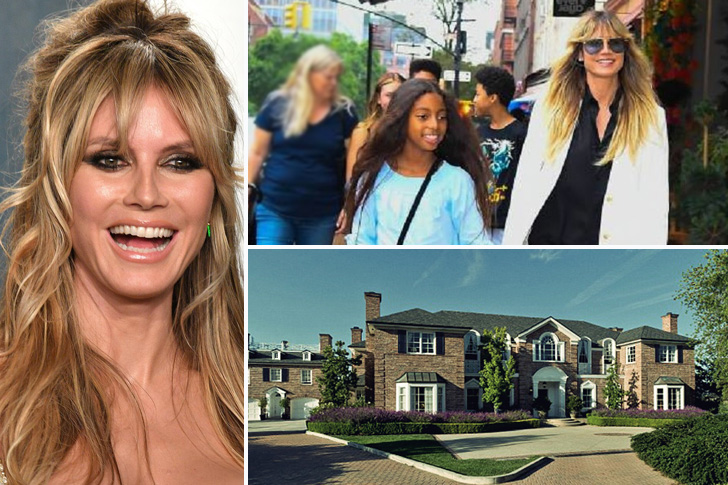 As one of the fashion industry's most successful models, Heidi Klum is more than capable of providing her children with the finest things in life. From luxurious homes, fancy cars, and a lavish wardrobe, Heidi Klum makes sure that her kids are well cared for.
Just take a look at this luxurious estate that Heidi's kids get to call home. The stunning Bel Air mansion boasts 11,000 square feet of living space and costs a little over $10 million. Not only that, but the home also has some of the trendiest celebrity-grade features like a country-style kitchen, multiple living areas, a gym, and a fancy dance studio where her kids could practice for hours on end. Even the flooring of the house is expensive. We're sure that her daughters Helene and Lou will grow up with happy memories in this lovely home of theirs.
Denzel Washington's son: John David Washington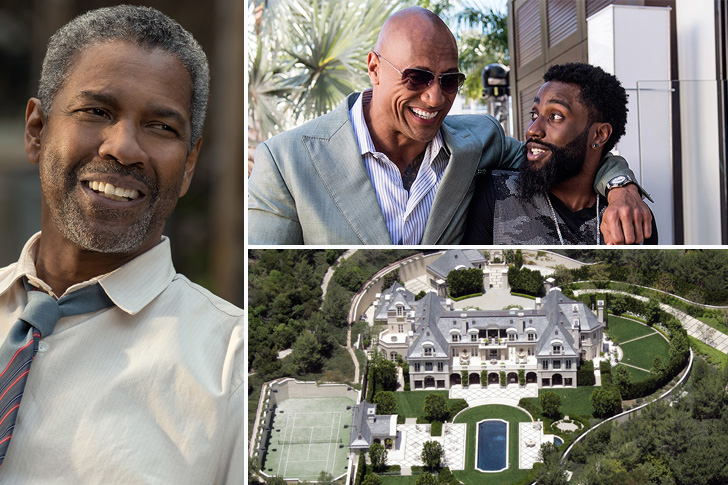 If you have been keeping up with the latest films, then you would probably know that Denzel Washington's son, John David, is all grown up and is starting to take up a considerable spot under the Hollywood spotlight. John David Washington first gained attention for his role in the 2018 film BlacKkKlansman and is now back with Malcolm and Marie. Of course, since John has gotten exposed to acting from a very young age, it's only normal for him to develop top-notch skills.
However, that's not the only thing that his dad provided him with. Like many Hollywood offsprings, John David also enjoyed a lavish life, thanks to his parents' various property investments. Although he's already grown and probably has a place of his own, John can still enjoy the luxury of visiting his dad's mansions like this Beverly Parks Estate in California.
Diane Sawyer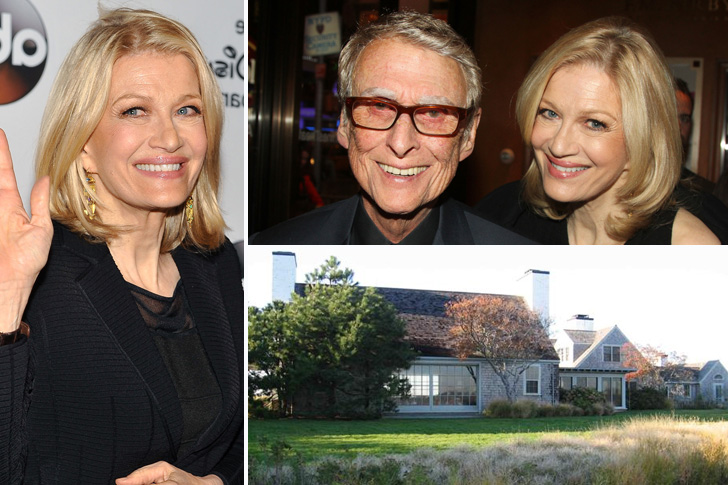 Like Christopher Walken, Diane Sawyer also chose to remain childless throughout her marriage with late actor Mike Nichols. Although it's a rare circumstance to be in, this allowed Diane to focus on her career and personal investments. It might also be why the actress achieved so much personal success and land a spot on Forbes' Most Powerful Women list.
It also gave Diane the chance to splurge on things like this cozy home located in Massachusetts. Reports claim that Diane and her late husband, Mike purchased the beachside property back in 1995. The residence is a 1950s cottage-like home that sits in a massive 17-acre lot. We don't know much about its interior, but the home's exterior surely screams luxury with a vast swimming pool and manicured lawns. We're sure that the couple enjoyed their time here and created so many lovely memories.
Sandra Bullock's son: Louis Bullock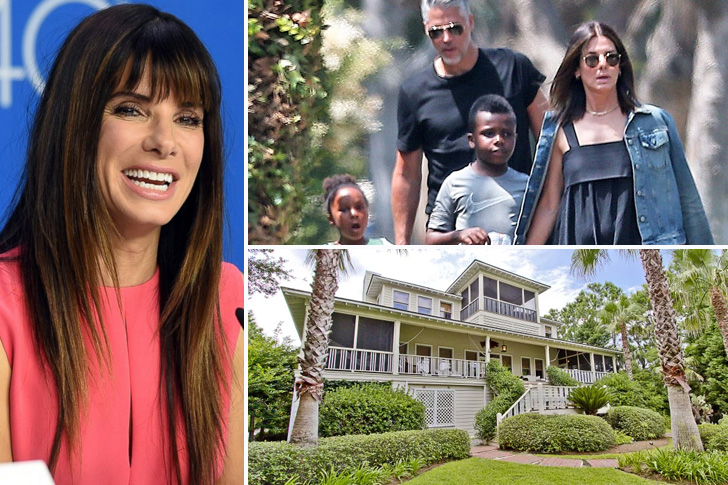 If you're a big fan of Sandra Bullock, then you must be familiar with her son Louis Bullock. The actress started the process of adopting her son back when she was still married. After lawyers finalized their separation, however, Sandra decided to continue the adoption as a single parent. It was not an easy process for Sandra, but she pulled through and is now a proud mother of two wonderful children.
As a single parent, Sandra works extra hard to provide her kids with the good things in life. Of course, among those things is a nice and safe home. Thanks to Sandra, her kids can enjoy life tucked away in this paradise abode located in Tybee Island, Georgia. It's the perfect getaway home, and we're pretty sure that Sandra and her kids have the time of their lives whenever they are in this property.
Dolly Parton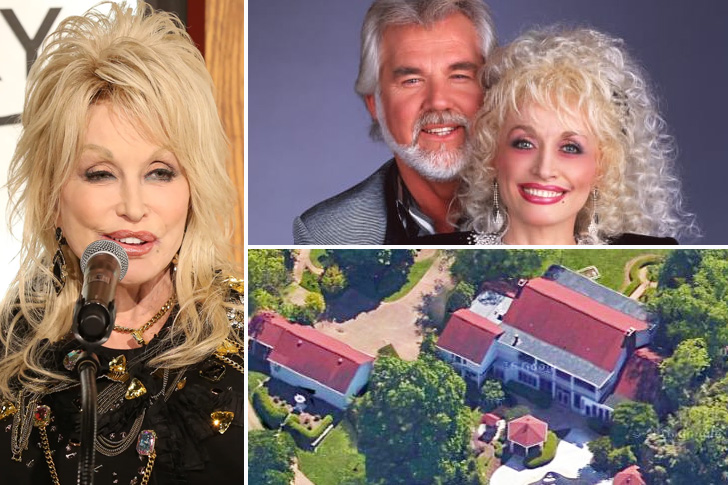 Dolly Parton may not have any children, but the country singer has indeed touched countless young lives through her music and advocacies. She is country music's very own sweetheart, after all. Although Dolly Parton can afford to live wherever she wants in the world, the country singer decided to stay true to her roots and live in Tennessee, her home state. The singer is pretty private about her personal life, but we do know that the house she resides in 63-acre property in Brentwood.
That's more than enough space for the couple. It also afford them some much-needed privacy from nosy paparazzi or just some overly curious fans. However, the singer also said that majority of her time is spent on the road, so her tour bus is what she calls home most of the time. We wonder what it would be like to have a life like that!
Phil's Son: Jordan McGraw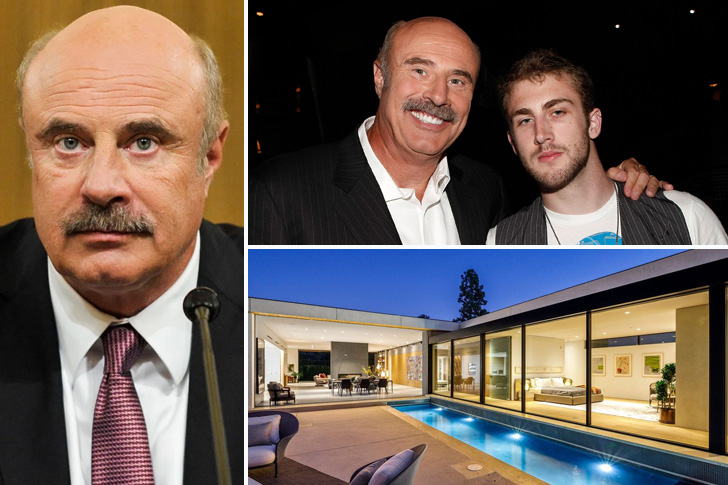 To many of us, Phil McGraw is Dr. Phil, a TV personality who hosts his own popular namesake show. Meanwhile, in Jordan McGraw's eyes, he's dad. Unlike his father, however, Jordan is an aspiring musician who started singing for the band Stars In Stereo before continuing as a solo artist. Despite being relatively new to the music industry, Jordan has already made a few friends along the way, three of which are Nick, Joe, and Kevin of the Jonas Brothers – he even played with them in one of their tours.
With all things considered, it comes as no surprise that Phil has since been very proud of Jordan, to such a degree that he even gifted him a $10 million house! This 6,500-square-foot Beverly Hills home welcomes its residents with a grassy lawn and features three guest bedrooms, a great room that connects to a master retreat, a gym, a pool, and a home theater.
Goldie Hawn's Son: Wyatt Russell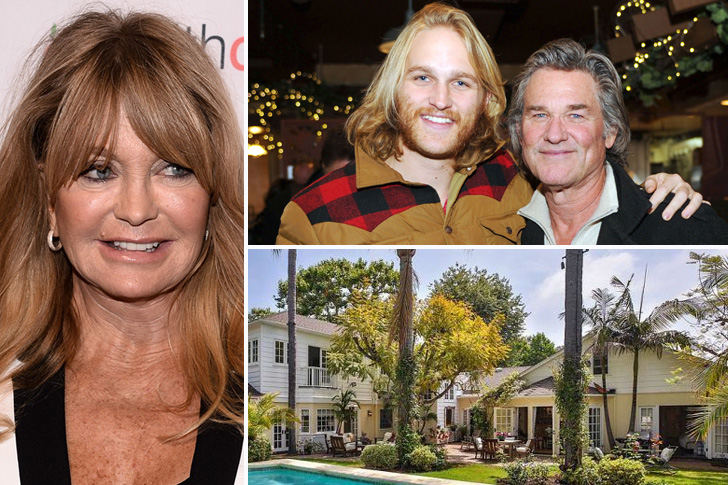 Before pursuing the same career as his parents, Goldie Hawn and Kurt Russell, Wyatt Russell was a hockey player. At that time, he had the chance to play for teams such as the Langley Hornets, Chicago Steel, and the Brampton Capitals. Since then, Wyatt has become better known for his acting credit in the 2018 horror film Overlord and the TV series Lodge 49. With that said, he's also reportedly set to appear in Marvel's series The Falcon and the Winter Soldier.
With the fortune they have earned through the years, Goldie and Kurt have spent a portion of it on homes for them and their kids to live in. One such property in question is their lovely LA mansion. Soon after, their son Wyatt followed suit and bought a home of his own at Sherman Oaks around 2018, though he recently placed it on the market for $1.765 million.
Elton John's Sons: Zachary And Elijah Furnish-John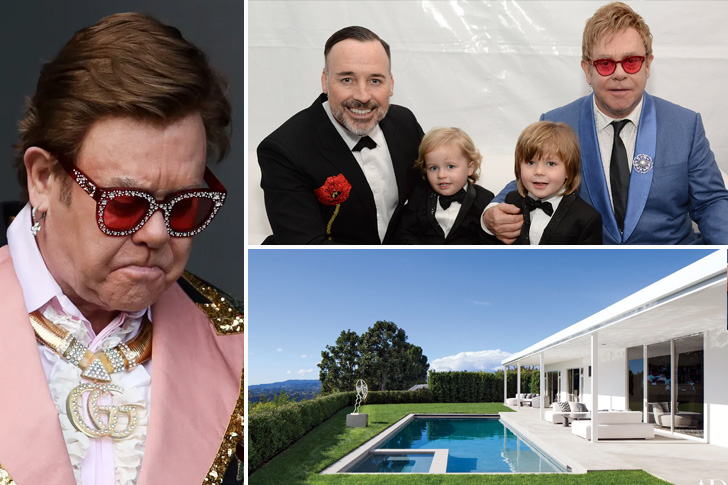 Today, Elton John has become an iconic figure in the entertainment industry. Through the years, he has released many hit songs like Can You Feel the Love Tonight, Believe, Sad Songs, and Nikita. With all things considered, though, it's safe to say that the singer's greatest achievement was when he and his husband David Furnish became happy fathers to two kids: Zachary and Elijah.
Although the couple rarely talks about their children in the media, there was never a day when Zachary and Elijah left their thoughts. In fact, they bought their current Los Angeles home because they believed it had plenty of space for their two children to play in; and by the looks of it, this investment surely paid off. Besides its cozy-looking interior, this humble abode also has an outdoor pool with an open view of the horizon.
 Garth Brooks' Daughter: Allie Colleen Brooks Roberts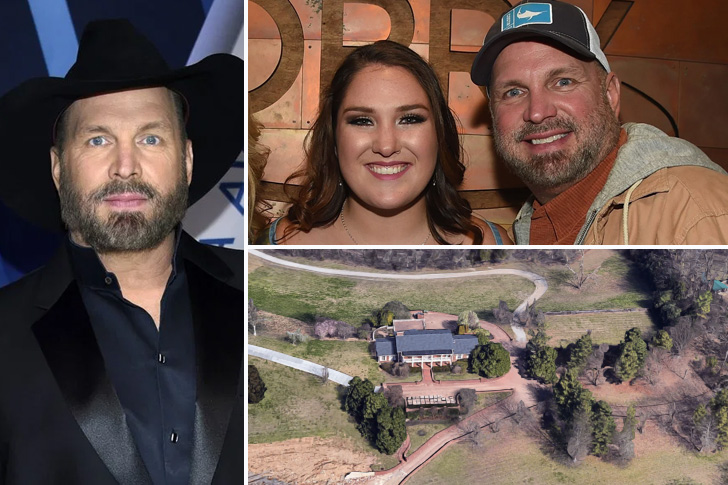 In the music industry, Garth Brooks is the only artist to have nine albums receive the honor of becoming diamond-certified. Besides being a talented singer-songwriter in the country music scene, Garth is also a loving father of three daughters, with the youngest being Allie Colleen. After she finally got her college degree, Allie followed in her father's footsteps and began her journey with the debut single, Work In Progress.
Outside the music industry, Garth and his family have two places that they call home, one of which is an Oklahoma property that he and his wife, Trisha Yearwood, purchased in 2014. With a value of $3.5 million, this country-style villa sits on a 2.4-acre lot and features seven bedrooms, a screening room, a gym, a 5-car garage, and another garage specifically made for their tour buses. It's safe to say that many songs were written here, probably inspired by the house's lush green surroundings.
 Stephen Curry's Daughter: Riley Curry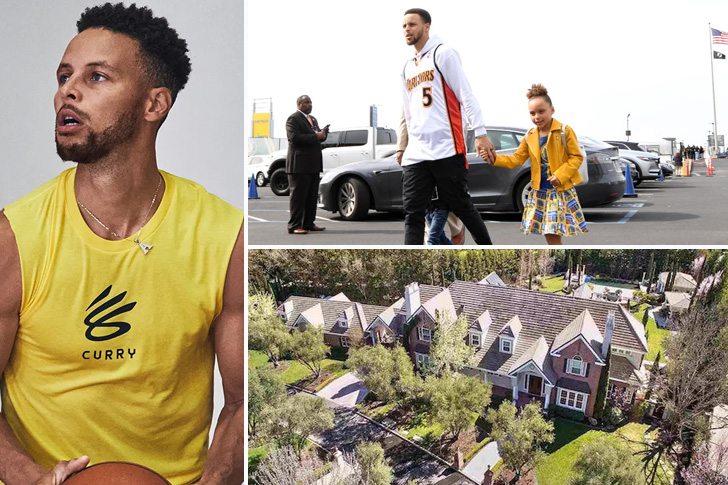 Through the years, the NBA has introduced us to many talented athletes, one of them being the Golden State Warriors' very own Stephen Curry. Despite his skills and fame, Stephen is – above all – a loving father of three kids. Riley, the basketballer's eldest daughter, gained public attention when she stole the mic from her father during one of his post-game conferences. Since then, she has become a celebrity in her own right – and a cute one at that.
In 2019, Stephen spent some of his investment money – around $31 million, to be exact – on a beautiful 3-story Atherton mansion. Since then, the basketball player, his wife Ayesha, and their kids have enjoyed their new home's many amenities. With that said, this lovely sanctuary features a swimming pool with a poolside cabana, a fireplace, a built-in barbecue, and plenty of lush greenery.
 George Clooney's Kids : Twins Alexander And Ella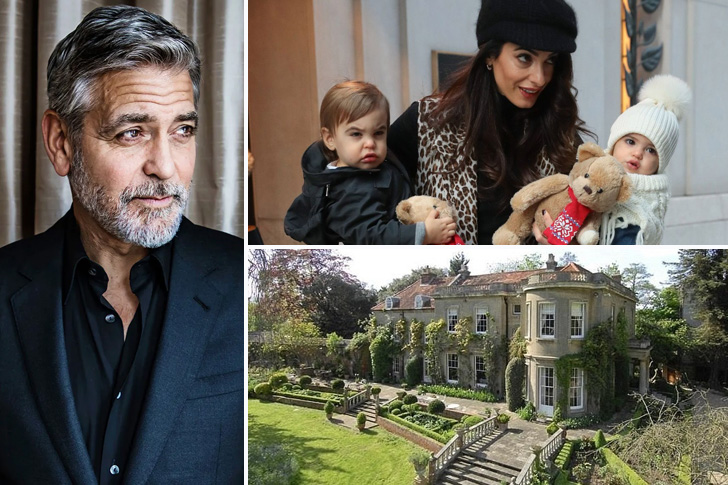 At this point, almost everyone can recognize the ever so charismatic George Clooney. Since his career's inception, George has starred in numerous films, including From Dusk till Dawn, Out of Sight, Three Kings, The Monuments Men, and The Ides of March. Another title he acquired recently, though, is that of being a parent, which he shares with his wife, the lawyer Amal Alamuddin. Together, they have the adorable twins, Alexander and Ella.
Outside the entertainment industry, the couple maintain quite a private life for themselves and their kids. Even so, we do know that they currently reside in a gorgeous manor located in England. Surrounded by the beauty of nature on all sides, it's safe to say that this is undoubtedly a great place to raise their kids. With that said, this home also features a pool house, a grand terrace, a cinema, and a steam room.
 Gordon Ramsay's Daughter: Matilda Ramsay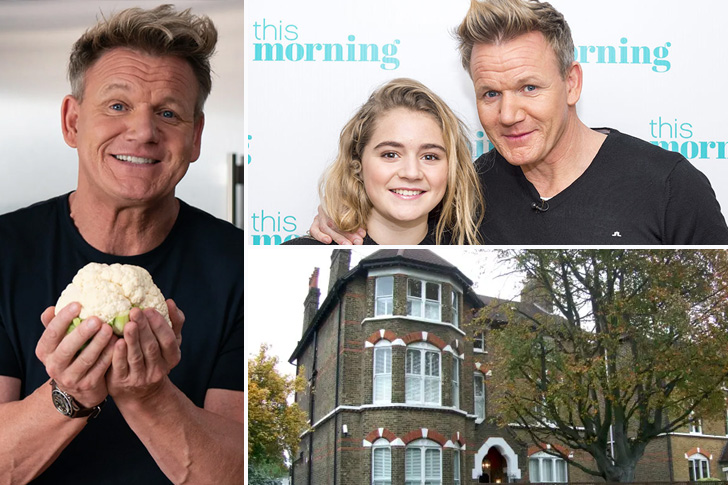 Through the years, Gordon Ramsay has made quite a name for himself as one of the entertainment industry's most well-known and talented chefs. With that said, it comes as no surprise that his daughter, Matilda Ramsay, eventually followed suit. In fact, she also made an appearance in Gordon's shows, Hell's Kitchen and MasterChef Junior, before starring in her very own Matilda and the Ramsay Bunch.
With all the fortune they have earned over the years, the Ramsay family now shifts residency between their three homes in Los Angeles, Cornwall, and London. Among the three, though, it's safe to say that their London home takes the credit for being the most impressive one. Based on the family's posts on social media, this 3-story abode is packed with all the things that keep the Ramsays happy, and that, of course, includes a top-class kitchen.
 Hugh Jackman's Daughter: Ava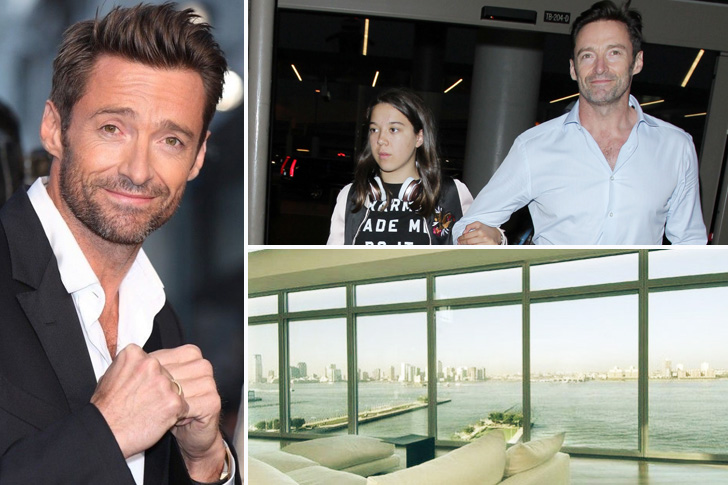 Besides garnering such a high degree of popularity for his role as the now-iconic superhero Wolverine, Hugh Jackman is also well-known for being quite a talented singer and dancer. Outside his work in the entertainment industry, Hugh, alongside his wife Deborra-Lee Furness, is a loving parent to two kids. Ava, the couple's youngest, has recently been showing a passion and talent for dancing. Perhaps someday soon, she'll also pursue a career in Hollywood.
In more recent years, the couple and their kids have reportedly been residing in their luxurious New York apartment. With its interior designed with minimalistic themes, the unit features three bedrooms with their own bathrooms, a library, a music room, a wine cellar, a gallery, a gym, and a sauna. To top it all off, this condo also has a double-high ceiling living room, providing its residents with a breathtaking view of the city 24/7.
 Jack Nicholson's Son : Ray Nicholson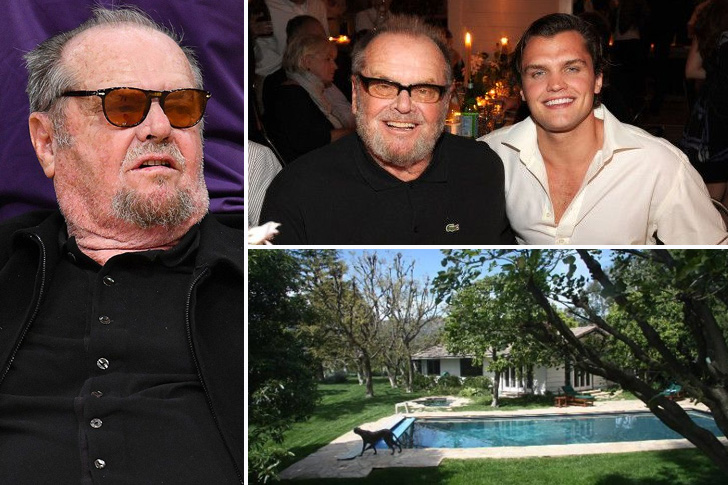 Through the years, the film industry has introduced many well-known actors. One such figure is Jack Nicholson, who has since passed on the torch to his kids, one of which is Ray Nicholson. Although Ray is still relatively new in the business, Jack is already more than proud of him and is never shy of sharing it in interviews. With that said, the up and coming star has already landed notable acting credit for titles like Bench Warmers, The Outsider, and Promising Young Woman.
At one point, Jack was the owner of a lovely Malibu home, a property that has since been placed on the market for $4.25 million. The 2,313-square-foot house sits on a 28-acre lot and boasts a breathtaking view of the nearby mountains and the ocean. To top it all off, residents will also be entertained with its swimming pool, spa, tennis court, and golf course.
 Jada Pinkett Smith's Son: Jaden Smith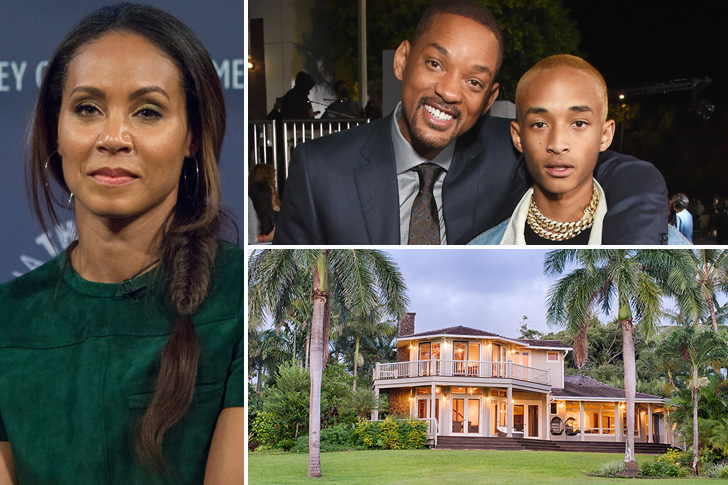 Nowadays, almost everyone can recognize Jada Pinkett Smith and her husband, the world-famous actor Will Smith. In more recent years, however, another member of the Smith family has since been making quite a name for himself – their son Jaden Smith. Through the years, Jaden has had the chance to star in movies like After Earth, Pursuit of Happyness, and The Karate Kid. Besides acting, though, he's also made investments in his own music career, having already released the albums Syre, Erys, and CTV3.
The Smiths have many properties, but the most impressive is their most recent one in Los Angeles' Calabasas neighborhood. This house of beastly proportions has nine bedrooms, an outdoor pool, a home theatre, and even a secluded lake. To make things more interesting, this seemingly humble abode sits on a 150-acre lot, and as a result, even has its very own zip code!
 Jason Statham's Son: Jack Oscar Statham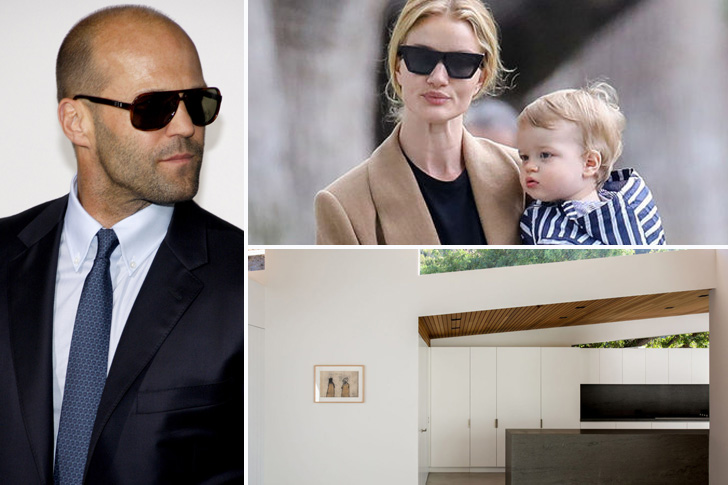 At this point, Jason Statham has become almost synonymous with the action genre. Through the years, the actor has garnered widespread recognition thanks to his role in the Transporter movies, Crank, War, The Bank Job, and The Expendables films, where he starred alongside his idols Sylvester Stallone and Arnold Schwarzenegger. His biggest achievement, however, is when he finally became a father. Since 2017, Jason and his soon-to-be wife, Rosie Huntington-Whiteley, have enjoyed spending their days as parents to their first-born son, Jack.
In 2015, the actor spent a portion of his investment money on a beautiful midcentury house in Los Angeles, though he recently placed it on the market for $6.995 million. Well, for the interested buyers out there, this humble abode isn't only aesthetically pleasing; it also has an outdoor pool, floor-to-ceiling windows for an all-around vibrant view of the surroundings, and plenty of exercising equipment.
 Nicolas Cage's Son: Weston Cage Coppola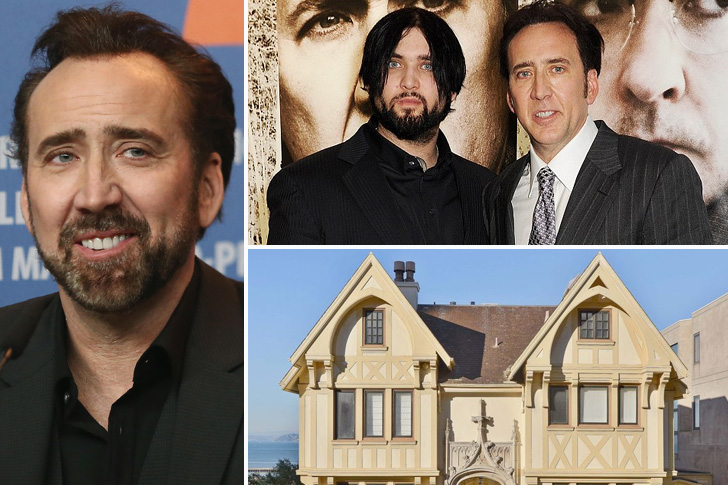 Being the son of world-famous actor Nicolas Cage, it comes as no surprise that Weston Cage Coppola has grown up in comfort. Before becoming an actor, Weston was also a member of the metal band Eves of Noctum, whose songs have already been featured in several movies. With that said, Nicolas and Weston also possess the same degree of love for superheroes and comics in general. In fact, when he was 16 years old, Weston made a comic book with his father called Voodoo Child.
In 2019, Nicolas placed his San Francisco home up for sale for an impressive price of $10.995 million. This 6,305-square-foot property has four floors and features a grand library, a powder room, a large kitchen, several fireplaces, a gym, a wine cellar, and a gorgeous view of San Francisco Bay. It's safe to say that the family has many fond memories of this place.
 Jean-Claude Van Damme's Daughter: Bianca Bree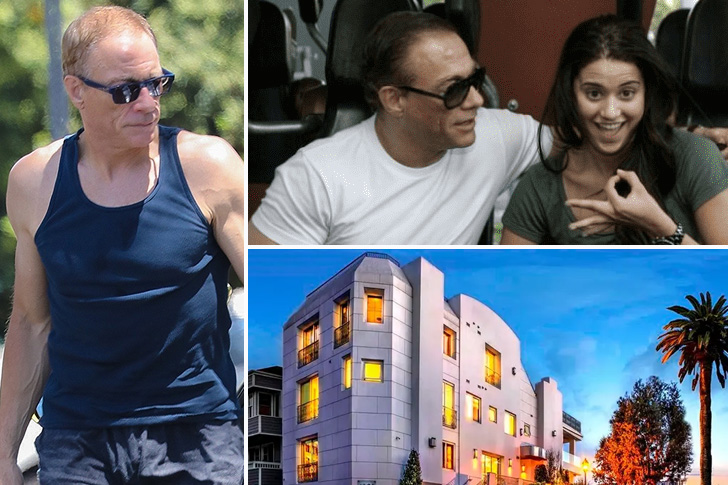 Jean-Claude Van Damme is well-known for his role in action films like Bloodsport, Double Impact, Hard Target, and Street Fighter. Not long after, his daughter Bianca Bree also decided to pursue an acting career of her own. Like her father, Bianca also prefers to do her own stunts and has since landed acting credit for projects such as Welcome to the Jungle, The Shepherd, Soldiers, and Assassination Games.
Along the way, Jean-Claude and his family bought lovely house in Marina del Rey, which they sold in 2016 for $7.25 million to the famous actor and rapper, Ice Cube. With its design almost reminiscent of a fancy hotel, this 7,574-square-foot property provides six bedrooms, a fireplace, an office, a bar, and a wine cellar. If that isn't attractive enough yet, this gorgeous abode also comes with a gorgeous view of the ocean 24/7.
Tom Cruise :  Suri Cruise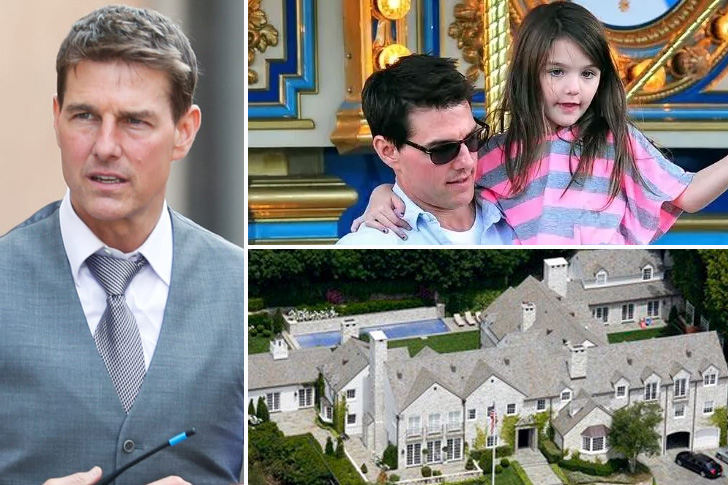 Fans naturally follow Hollywood celebrities and their kids, but Suri Cruise is one of the A-lister children. Born in April 2006, Suri is the daughter of the award-winning actor Tom Cruise to American actress Katie Holmes. The Dawson's Creek lead began dating Tom in 2005 and got engaged seven weeks after. Seven months before they got married, the couple welcomed their first and only daughter. Together, they became one of the highest-paid celebrity couples with a series of notable investments.
Born with a silver spoon in her mouth, Suri is often spotted wearing designer clothes from Armani and Versace. Her shoe collection includes custom-made Louboutins. Despite the child's lavish lifestyle, her mom Katie has been very strict and ensures that she performs well in school. Now 14 years old, Suri is attending an exclusive school in New York, Avenues: The World School, and lives with her mom in the aforementioned city.
Jessica Lange : Hannah Jane Shepard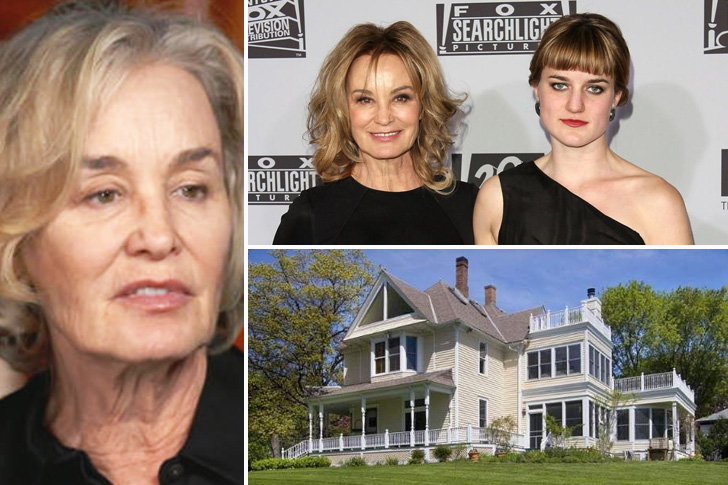 Hannah Jane Shepard is among many others who became famous even before birth. Born on January 13, 1986, she is the daughter of the Academy Award-winning actress Jessica Lange to the late American actor Sam Shepard. Hannah has one sibling, Samuel, and two half-siblings, Jesse and Shura. After getting her degree from Sarah Lawrence College in 2008, she worked for the Hawthorne Valley Organization in upstate New York as an administrative assistant. Besides that, she is always known for her philanthropic works and is active in children's charities. The younger Shepard is also into arts and loves painting.
Now 35 years old, she might have earned a decent amount of income from her career to make several investments. Though Hannah is occasionally seen with her parents, she maintains her distance from the public eye. Despite the notoriety brought by her famous folks, she focused more on her career and is busy with keeping her life private.
Jim Carrey : Jane Erin Carrey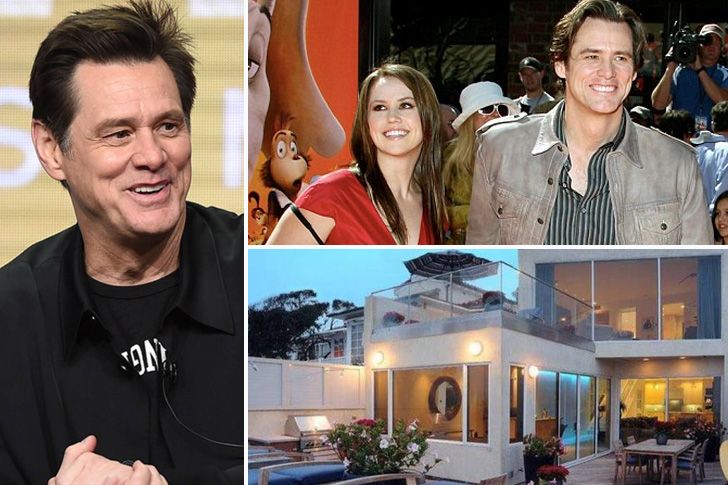 Jane Erin Carrey grew up admiring one of the most renowned comedy actors in the world. Contrary to expectations, she chose not to follow in his footsteps and pursued a different career on her own. Born on September 6, 1987, Jane was the only child of actor Jim Carrey to his first marriage with Melissa Womer. As a child, she had an over-the-top lifestyle due to her father's income and real estate investments.
Jane grew up musically-inclined and has always been fond of performing. Her love of music paved the way for her American Idol audition in 2012. Down the road, the aspiring musician formed her band called The Jane Carrey Band and recorded songs for Jim's film Dumb and Dumber To. Not to mention, Jane collaborated with her father for the children's book, How Roland Rolls. She got married to Blood Money vocalist Alex Santana in 2009 and gave birth to her son, Jackson, a year later. Although she chose to shy away from her father's path, Jim will always be Jane's number one fan.
Jimmy Buffett : Savannah Buffett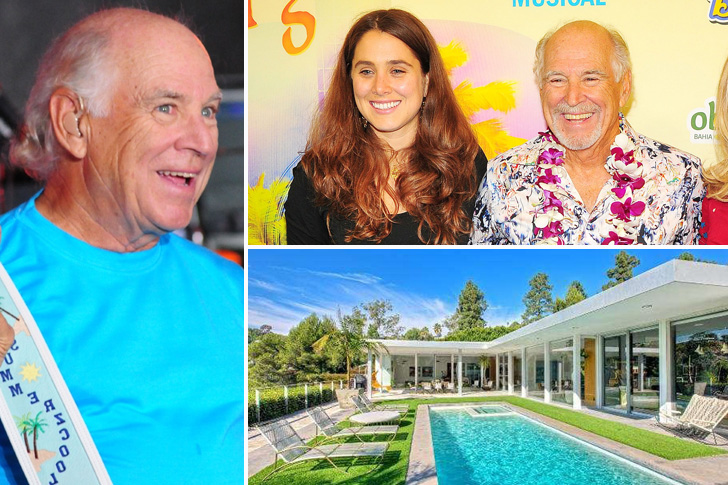 The daughter of tropical folk artist Jimmy Buffet certainly inherited some musical and writing genes. Born in June 1979, Savannah Buffett lived her childhood mostly on tour buses roaming around New York and many others. Unknown to many, Jimmy holds a degree in history and journalism before becoming one of the most renowned musicians of all time. Eventually, in 1977, he got married to Savannah's mother, Jane Svagsvol.
Savannah's quick wit and skills created opportunities for her professional career. With the help of her dad, the young Buffett published The Jolly Mon and Trouble Dolls. She hosted her show, Savannah Daydreamin Hour, which opened up event hosting gigs. The artist-in-the-making also became a back-up vocalist to Maroon 5's Overexposed. Savannah has recently been working on various musical projects, including Hoot's motion picture music supervision. She also started her own apparel company, A1A, which draws inspiration from the early days of her father's music and Florida, the state she now calls home.
JON STEWART : NATHAN THOMAS STEWART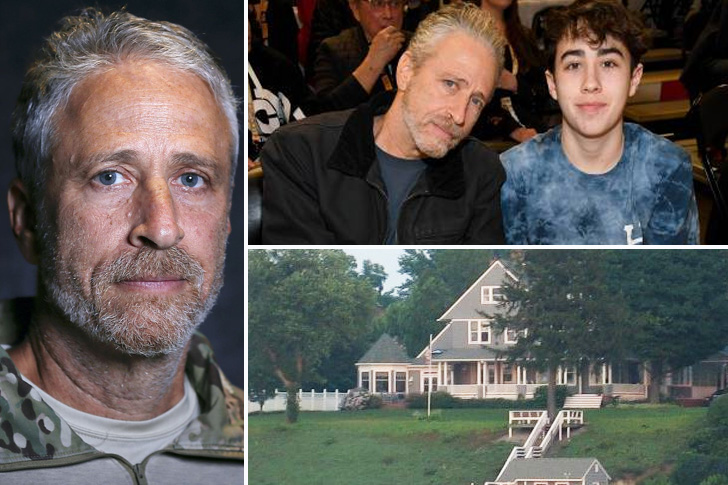 Hollywood royalty Nathan Thomas Stewart was born on July 3, 2004. He has one sibling, Maggie Rose Stewart. They are the children of American comedian Jon Stewart to his wife, Tracey McShane. The couple got married in 2000 and has been living a successful marriage since. Jon started his career after earning his degree in psychology in 1984. He acquired enormous fame after starring in several films while showcasing his comedic skills. Unfortunately, the star left The Daily Show in 2015 and has been active in his advocacy alongside his wife.
Speaking of his wife, Tracey is a former veterinary technician and a graphic designer. She is also known for her animal rights advocacies. Nathan, who is now 16 years old, is engaged with school activities and is living a joyous life with his parents. Their family tends to live a private life away from the Hollywood limelight.
Jessica Alba's Daughter: Honor Marie Warren

She may look forever young, but Jessica Alba is now a mother of a 12-year-old girl, Honor Marie Warren. Though she is yet to join the entertainment world, you can often see her on her mother's social media pages, dancing, twinning, and hamming it up with her mother. These two can get the credit for being one of the most adorable mother-daughter duos in Hollywood.
Honor is Jessica's child to her husband of 13 years, Cash Warren. The kid must be proud of her parents. Aside from being famous and successful in their own fields, they have withstood a long-lasting romance in a world where marriages only last for a couple of years, if not months. As the couple's eldest child, she kick-started the Alba-Warren family, followed by another two siblings, Haven and Hayes Warren. It may be too early to predict what Honor will become when she grows up. Either way, she can be an actress/businesswoman like Jessica or a producer like Cash.
You've Reached The End