Check Out These Celebrities Who Are Surprisingly Single Or Haven't Tied The Knot Yet!
Most people plan to marry their one true love, and some chose to live a celibate life. As finding romance itself is complicated, so is marriage. It is a lifelong commitment that entails constant hard work, communication, and lots of patience – these are the very definition of holy matrimony and the reason it is a called vocation. Complex as it is, some people are not up for that.
Many believe that celebrities have the advantage of finding love easier. Good-looking, charismatic, and successful with a high credit score – these are what make celebs suitable for a happy-ever-after. Well, they beg to differ! In fact, they have it harder to maintain a relationship. Their lifestyle and fame always get in the way of their happiness. Living under the spotlight is a grueling place for relationships to exist. Those who carry on a relationship for a lifetime are considered lucky and gems in a rough. As many fail to live up to the demands of married life and experience the tragedy and drama of failed marriages, some take it as a cue that staying single is a better option in life. As some celebs share the same sentiments, here is a list of celebrities and personalities who are surprisingly single.
Coco Chanel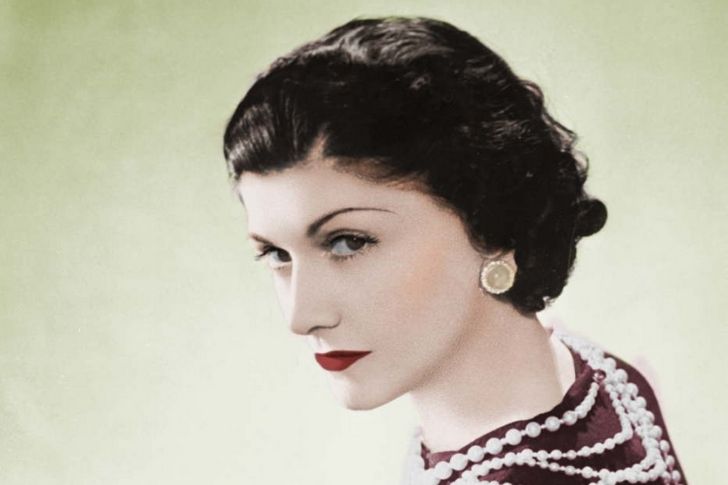 Coco Chanel is one of the most successful women in fashion history. From rags to riches, she has built her name as one of the best couturiers and trendsetters in high fashion. She is the person behind the iconic and famous perfume, Chanel No. 5, and the reason why little black dresses are a must-have in every woman's closet. Though she became a prominent personality in the past, especially in Europe, with many suitors and dalliances in hand, Chanel never married.
Born in 1883 at Saumur, Loire Valley in France, she lived her childhood in poverty. At an early age, Chanel was orphaned and worked in a bar to fend for herself. Living hard and inadequate, some credits her childhood experience as her reason for not marrying. Quoting her words upon declining a marriage proposal from a duke, she said, "There are lots of Duchess, but only one Coco Chanel" – marks her love for her craft over marriage. Likewise, upon sudden passing of Arthur Capel – her one true love – Chanel dismissed the ideas of marriage but rather enjoyed herself as a free woman.
Anita Hill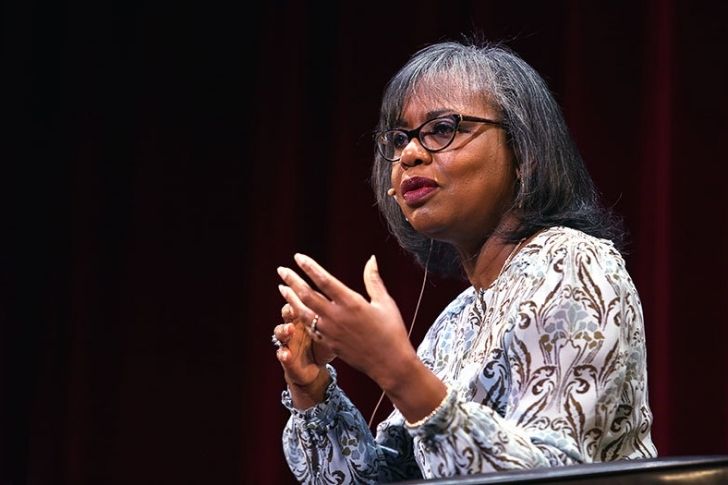 Anita Hill might not be a celebrity per se, but she is a famous figure that helped constitute female activism in America. Interestingly, she is an American lawyer and professor. She once worked for several government offices as an attorney-adviser to Clarence Thomas. In 1991, she made a shocking exposé regarding Clarence Thomas's indecencies and harassment towards her. As the tumultuous and scandalous hearing of the case ended, there were several effects and changes that Anita aided to happen. She inspired the passing of a bill that allowed victims of harassment to claim compensation and women empowerment.
As Anita became a public figure, details of her life became public. From her college degree to her status – it all became a subject of talks and interest. Anita is already in her 50s, and yet she has not been married. In one of her interviews, she explained why she chose to live a single life. Anita said that she has not yet decided whether she will marry or not. Likewise, she is happy and content with her long-term relationship and how it is going.
Brad Pitt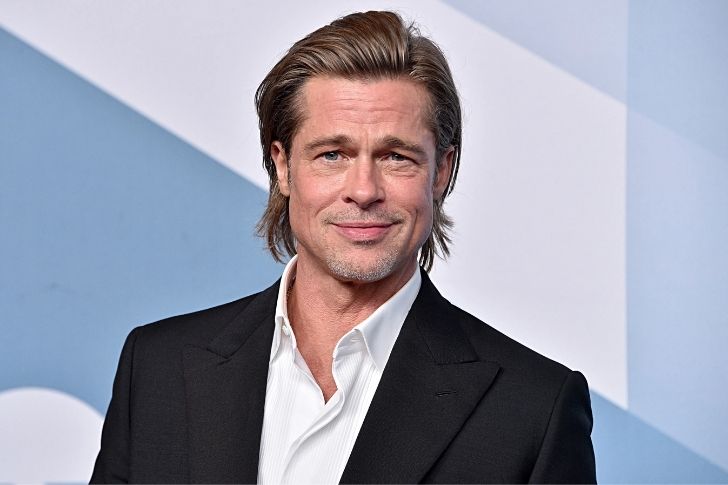 As of this moment, Brad Pitt is still in the middle of a bloody court trial for the dissolution of marriage with Angelina Jolie. While their marriage seems to be the highlight of their careers, the fact remains that Brad is still one of the hottest and desirable actors in Hollywood history.Brad might be already in his 50s, but he still looks good as he did before. Many believe that actors like him can bounce to a new relationship swiftly.
On the contrary, the actor remained single ever since the explosive rupture of his marriage in 2016. Reports say that the split has affected the actor a lot that he needed time to heal and recover. Likewise, his order of business is mainly focused on their children's welfare and home security. Four years after the split, Brad seems to have moved on as rumors say he is back in dating. He is allegedly secretly dating a German model named Nicole Poturalski since 2020. As his new relationship status needs confirmation, wedding bells probably are far from hearing since Brad and Jolie's marriage has not yet reached its conclusion.
Charlize Theron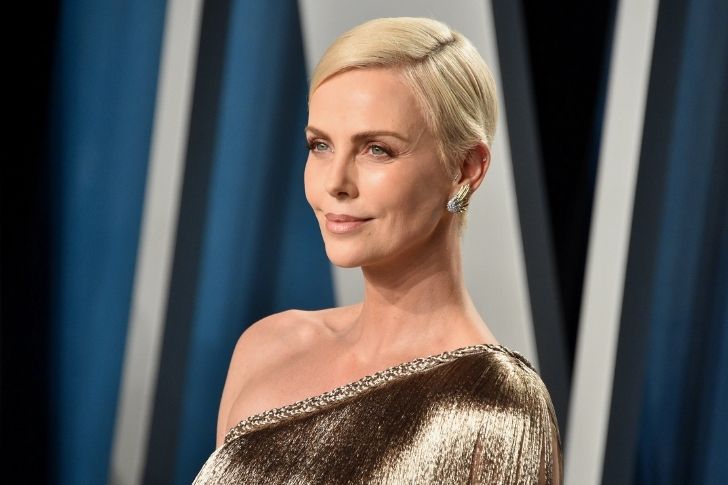 Charlize Theron is one of the most beautiful and elite actresses in Hollywood. Raised in South Africa, Theron pushed her luck in Los Angeles to establish her acting career. As she emerged from being a minority cast to lead credits, she has successfully planted her feet as a credible and versatile actress. Despite her fame, beauty, and success, the 45-year-old actress has been single for a long time.
Theron had a couple of romances in Hollywood and even dated and lived with Stuart Townsend from 2002 to 2010. As per record, Townsend is her longest relationship with and her only boyfriend she lived with. Her most recent relationship was with Sean Penn in 2015, and they reportedly split when Penn asked her to marry him. Theron dismissed it and frankly said that she and Penn are never going to get married. Likewise, she explained that she is not interested in getting married, and it was not an important matter for her. Additionally, she points out that she cannot stand living with another man and is completely happy with her two adoptive children.
Chelsea Handler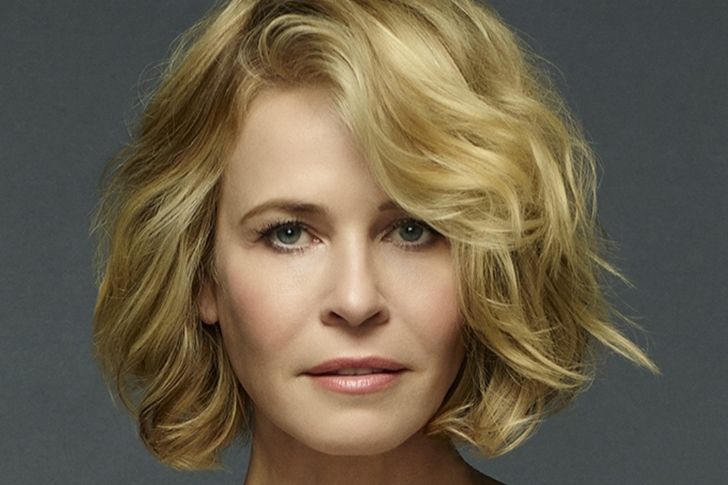 In 2014, Chelsea Handler concluded that she is not the marrying type. Proclaiming that she is not for marriage, she points out how she is not a fan of all the extravaganzas of weddings. Adding to her reason for not marrying, Handler admits not being great with kids and suspects that she will be a helicopter mom if she'll ever be one. Though Handler had a change of heart towards marriage, she remains single to this day.
The comedian and talk show host has been in several relationships over the years. Handler dated Ted Hadbert for five years with whom she lived with. She also dated 50 Cent for a while, and Andre Balazs was her last flame. She once gave up on love and said she is better off alone as she can't divide her focus between work and relationships. Additionally, she thought that she is hard to deal with and no man can stand her. In a recent interview, Handler has expressed her willingness to try dating again. As she credits her therapy for her enlightenment, she also entertains the thoughts of marrying as she understands now that it can be simple and low-key.
Dana Delany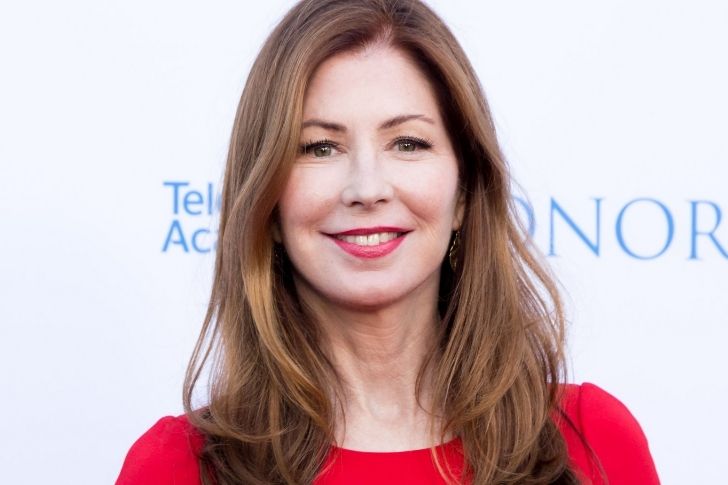 In an interview, Dana Delany shared that her secret to staying young and looking young is not marrying and not having children, paired with drinking wine and chocolates. The beautiful star is already in her sixties, yet her beauty is as if stock in her forties. Likewise, despite welcoming the idea of settling down, Delany still hasn't found someone.
During her younger years, Delany has expressed her disinterest in marriage and bearing a child. According to her, she was a product of a broken family. Delany witnessed the terrors of marriage and cannot see how it can make her happy. Besides, Delany is a full pledge career woman. Like her mother, she finds joy and happiness in work rather than in relationships. No wonder why she has good credit reports! Since Delany is now ready to commit, she has opened herself in dating but in no rush of getting hitched immediately.
Diane Keaton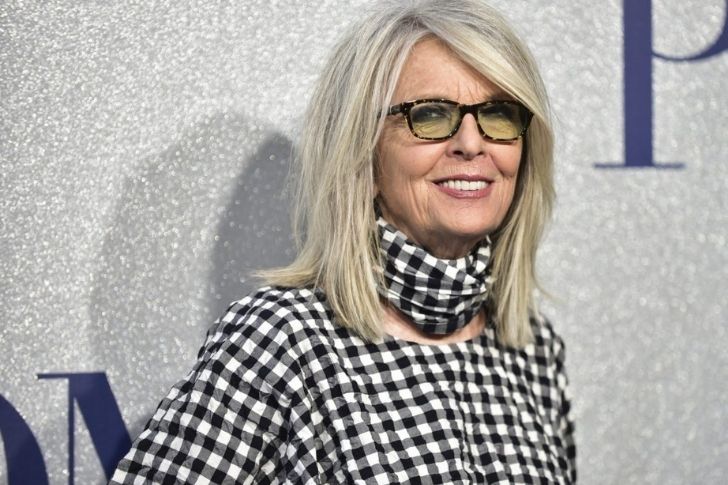 The veteran actress Diane Keaton is among the actors who have settled for a single life. The actress whose film credits are over the top has not been on a date for over 35 years. Her reason might shock you, but she insisted that marriage might not be for her at all.Though she initially wanted to get married, it just did not happen. Some thought that she gave up on love ever since she and Al Pacino broke up in 1990. The former couple reportedly dated on and off for more than a decade.
Despite their seemingly strong attraction, Keaton broke up with Pacino as he was not willing to commit to her. Notably, Pacino was the last man she ever dated, which concluded the said idea. She clarified that Pacino had nothing to do with her being unmarried. In her own words, she said – she never gets asked out on dates – that is why she hasn't had any relationship for 35 years. Instead, she chose to be a mother at the age of 50 and adopted two children in 1996 and 2001.
Dina Meyer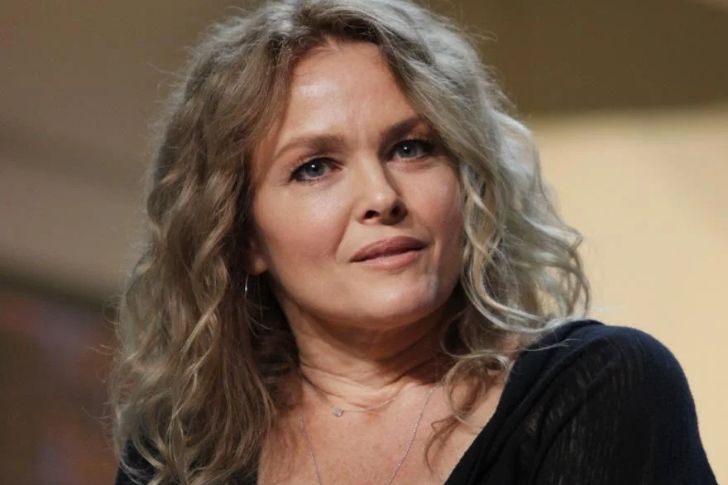 Dina Meyer is an American actress who gained prominence in the 1990s teen series Beverly Hills, 902010. The 52-years-old actress has a long list of film credits, including her most recent work in Starship Troopers: Traitor of Mars in 2017 and Line of Duty in 2019. Though Meyer's career had flourished over the years of her existence in Hollywood, it was hard not to notice that she seems to be lacking luck in the love department.
Meyer has dated a handful of co-celebs in the past, one of whom was Shane West from 2000 to 2002. The two were spotted in several events together until they went sour and decided to split. She was also rumored to have dated Billy Joel before as they were seen hanging out together. Meyer admitted that they went out on a date once, but things did not progress. After Joel, it seems like Meyer stopped dating as there was no news of budding love for her, or probably she was just very secretive of her relationships. To this day, she is still single with no records of marriage or eloping. As to why she remained single for such a long time? No one knows yet.
Edie Falco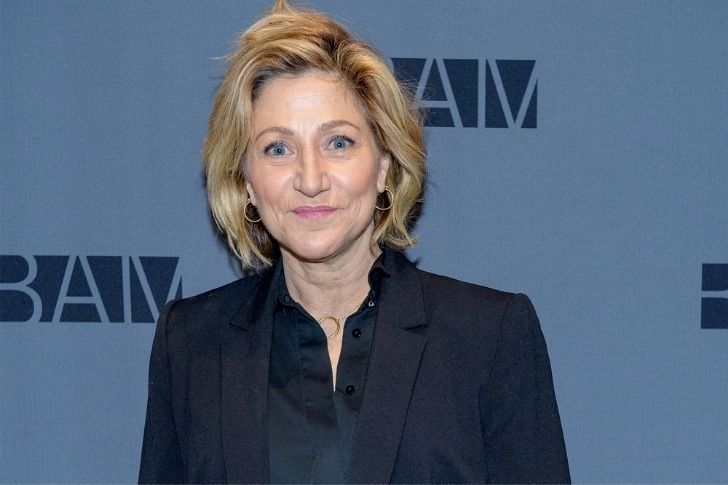 Edie Falco is the third on the list who chose to remain single and fulfill her dreams of becoming a mother through adoption. The Soprano actress has outspokenly shut the idea of marriage due to her experiences. Growing up in a broken family gave her the notion that marriage is not an ideal thing to do. Likewise, she does not think that happiness only comes from being married to someone. For that reason, she chose to adopt kids and raise them as a single mother.
Falco even boasts that she made the right decision as her children have never seen or heard her scream at anyone. Anyways, she doesn't need any spousal support as her credit reports show that she is more than capable of providing for her family on her own. Though Falco has a shot for love before, with co-star Stanley Tucci, things did not end well for them. Tucci went back to his wife, and Falco was supportive of the idea.
Greta Garbo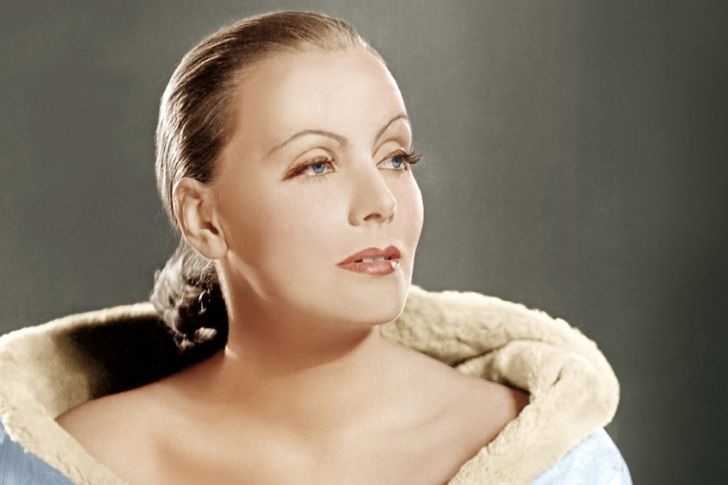 The silent film star Greta Garbo reigned the film industry from the 1920s to 1940s. She is among the best actresses during that time, but her personality and lifestyle prohibit her from becoming a fan favorite. Known as a very mysterious woman, Garbo has led a single life – never married nor had any children. Garbo is not a fan of big socializations and publicity events and hates getting plagued by the media.
Stating that since she was a child, she always wanted to be alone and hate big crowds – many took it as a cue of her lifestyle choice. Although Garbo has lived in solidarity, the star had a handful of romances to her credit. She once dated the actor John Gilbert during the start of her career. Gilbert even proposed to her several times, but it didn't push through as she feared being bossed around. There are also counts that Garbo might be into women, which was one of the reasons she did not marry. According to reports, Garbo had a few dalliances with women, including Mercedes de Acosta and Mimi Pollack.
Harper Lee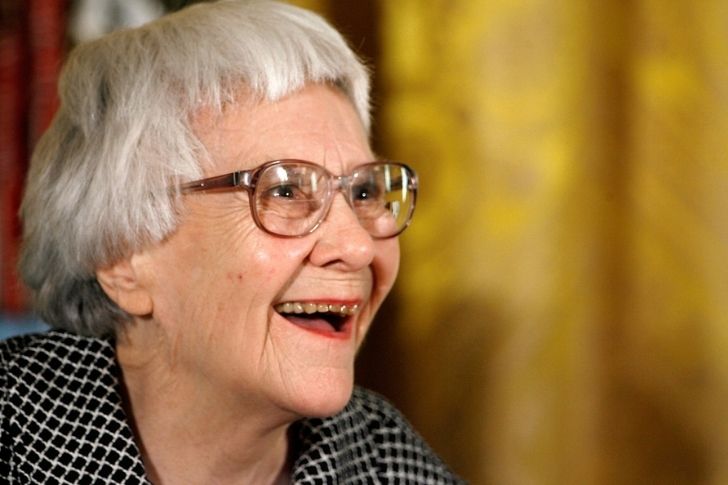 Harper Lee is among the most celebrated novelists in America. Her legendary novel To Kill a Mockingbird, published in the 1960s, gained wide acceptance from its readers and became one of the classic novels in American literature. Lee, like many artists, has lived in a hiding and tight home security. Not fond of being out and about, Lee spends most of her time indoors and barely goes to public events.
Notably, she spends much of her life with her childhood friend, Truman Capote – a fellow writer responsible for Breakfast at Tiffany's and Cold Blood. She has lived a celibate life as there are no known romantic relationships or involvement of hers. As such, Lee's disinterest in romances and her boyish personality cued people to think that she has a different gender orientation and preference. Likewise, her readers speculate that the characters in her book, Dill and Scout – both eccentric characters of her book To Kill a Mockingbird, are based on her and her long-time friend Truman Capote. Upon her passing in 2016, Lee left an inheritance to her niece and nephews that could give them a good life for the years to come.
Helena Bonham Carter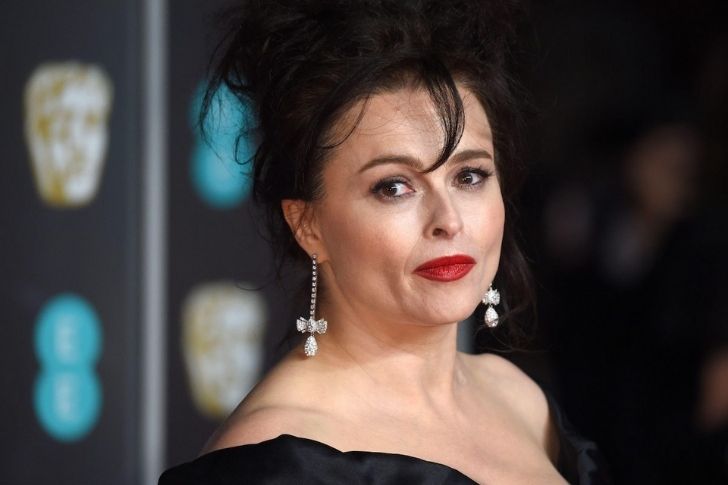 Helena Bonham Carter, who played several eccentric characters in films, is widely known for her one-of-a-kind and deviant lifestyle. From her fashion choices to her acting techniques, even her choice of relationship has always been different. Helena was never married despite having long-term relationships over the past decades. She once lived with the director Kenneth Branagh for about five years and has not married. In 2001, she met Tim Burton in the set of Planet of the Apes and started a relationship. The two became common-law partners for 13 years until they decided to split in 2014.
As the couple has two kids together, Helena recalled that the experience is synonymous with "divorce" – the grueling pain and adjustment of living arrangements. As to why she has not married anyone is probably a choice she and her partners have mutually made. Probably, Helena thought that it was not wise to make huge investments in a relationship that could eventually go wrong along the way, or perhaps she's just not a fan of social conformity.
Henry David Thoreau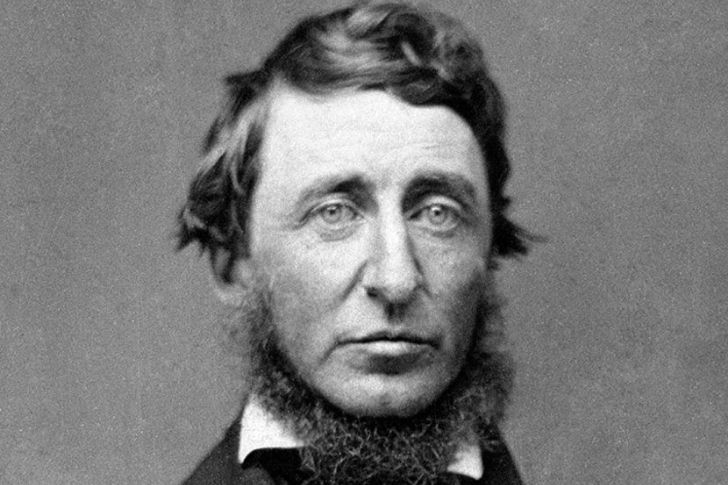 Henry David Thoreau played a big part in American social and political culture through his philosophies and literary works. He authored the infamous Civil Disobedience and has referred to it as a revolutionary piece against the government's unjust policies. Thoreau also receives credits as a proponent of transcendentalism. As he lived his life around his works and ideologies, marriage has not happened to him.
As per record, Thoreau has not married nor had any children. He is known to live a celibate life for his beliefs in asceticism. He has lived in solidarity away from many people as he lived in a cabin that he built in the woods and spent most of his time working on his pieces. Though evidence shows that Thoreau might have a different gender orientation, it was reputed by a letter he wrote for a woman he once asked for marriage.
Bradley Cooper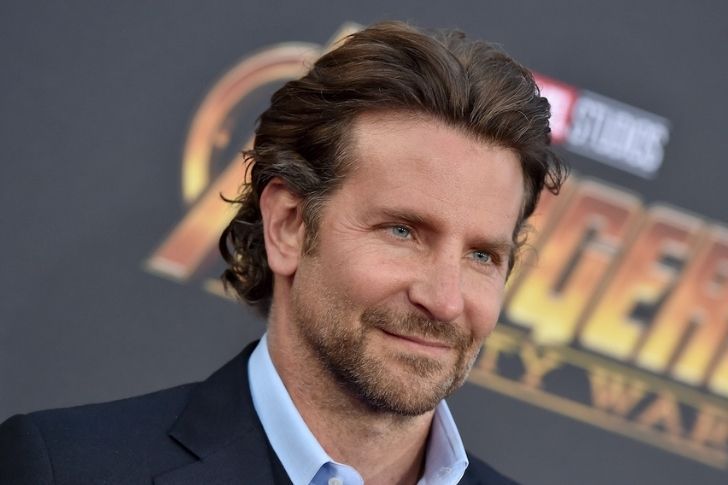 It is not uncommon for career-driven people to prioritize their work over their relationships. Many actors, such as Bradley Cooper, are a great example of this. Looking at his relationship profile, it seems that staying committed is harder than building a solid acting career and outstanding financial credit. Cooper has reportedly dated numerous actresses ever since he started his career in the industry. He has been with Renee Zellweger, Zoe Saldana and even rumored a fling with Jennifer Lopez.
Although Cooper tied the knot once with Jennifer Esposito in 2006, their marriage did not last long. Many of Cooper's fans believed that it would be Irina Shayk that he would spend the rest of his lifetime with, but apparently, the two split in 2019 four years into their relationship and a daughter together. According to Shayk, she grew tired of Cooper's busy work schedule. Likewise, Shayk felt that he had not given her enough commitment that she deserved to stay in the relationship – perhaps what she meant was a ring on her finger.
Jane Austen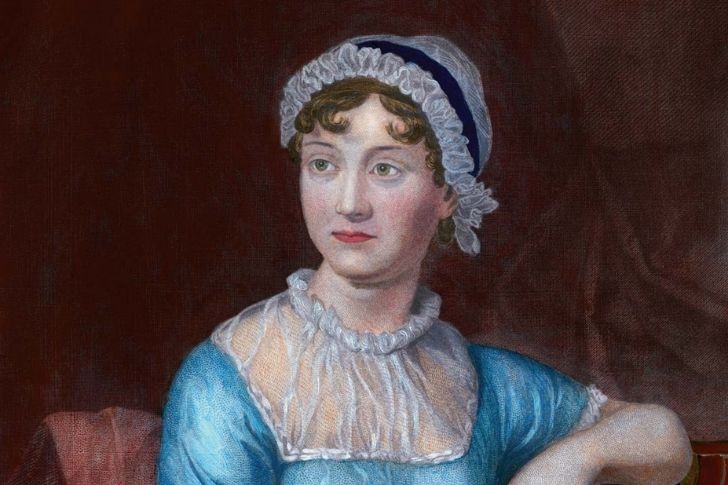 Jane Austen breathed new life into the novel by focusing on ordinary characters of the likes we recognize today in her books, making it distinctly contemporary yet still familiar. She wrote four books and one work of nonfiction before she laid to rest, Sense and Sensibility (1811), Pride and Prejudice (1813), Mansfield Park (1814), and Emma (1815). When she was still alive, her works began to gain more important notice.
They were issued in the standard sequence under Ferdinand Pickering's editorship and written under The Tears of Reputation in 1833. She is excellent, so she would have known that she was effective. The book Pride and Prejudice was critically acclaimed to a high degree. Jane is among the brilliant observers of love. While she wrote many books about love, the writer never married. She had many chances of having love in her life but turned down most men and focused more on her career.
Jennifer Aniston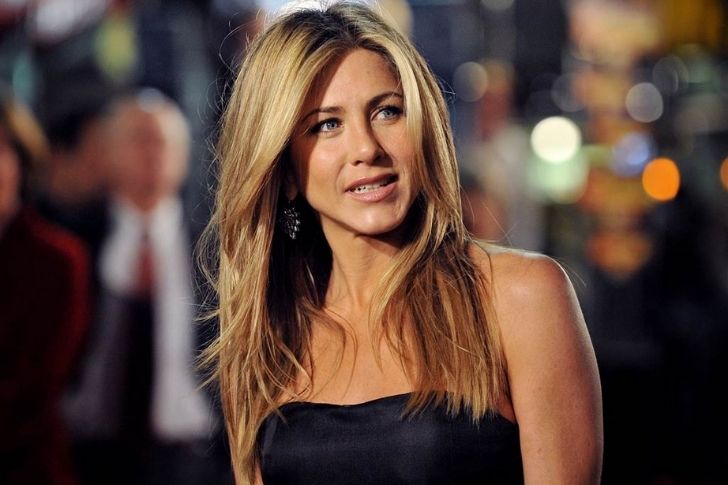 Jennifer Aniston an American actor, creator, and career woman, who was born on February 11, 1969. As she shot to stardom for her appearance on the US sitcom Friends in the 1990s, she now ranks as the most financially successful star in Hollywood. She was also nominated for various prestigious accolades, including a Primetime Emmy, Golden Globe, and Screen Actors Guild awards, for which she won. Her characters are often praised due to the exceptional talents she displayed on big screens. Moreover, she was given the prestigious Hollywood Walk of Fame.
According to several sources, Jennifer has been featured in several magazines, proving her high degree of film skills. She is among the world's most attractive people and yet remained to be single until now. The actress had past failed relationships and staying single is the best decision for now. Despite having failed marriages in the past, she stated that she never once regretted anything about her past.
Jake Gyllenhaal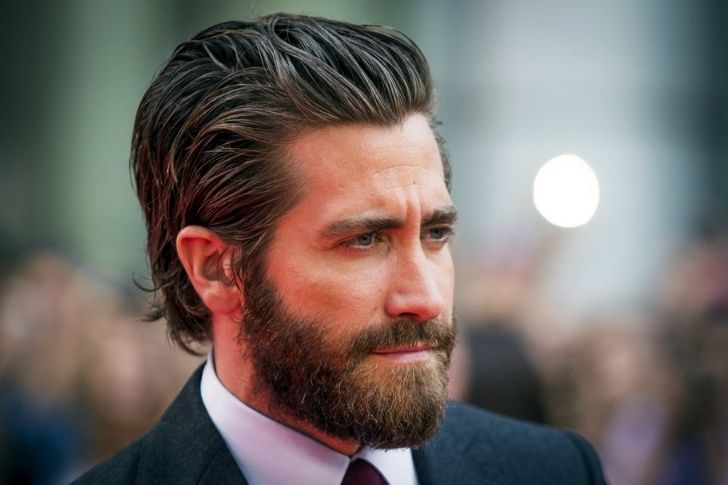 Jake Gyllenhaal is a producer and actor born into a family of renowned filmmakers. Ever since he was a child, he already worked on many Hollywood films and movies. Given how famous the actor is, many wonder why the 40-year-old star is still single. While he dated many women in his life, he is happy to stay single for now.
Jake appeared in many movies like City Slickers, Homegrown, and Dangerous Woman. He is known for his disaster film, The Day After Tomorrow, which until now made him a renowned actor. Additionally, for the fantastic performance he delivers on big screens, he received a BAFTA Award and Academy Award nomination for his Brokeback Mountain film. Currently, Jake is happy with his investments in acting and producing careers. Apart from acting, he is an advocate in various social and political issues.
Jennifer Lopez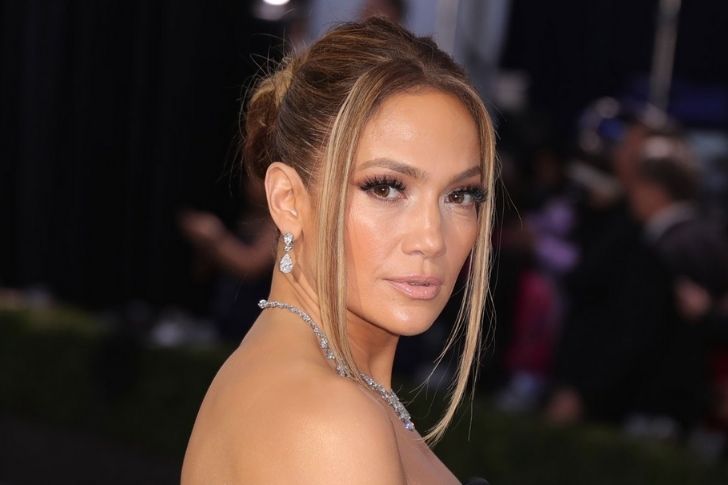 Jennifer Lopez is undoubtedly a prominent American actress, musician, dancer, fashion model, entrepreneur, and a socialite of Hollywood. In all, she has been in the industry for more than 25 years, and today she is considered one of the significant league A-listers. In 2003, she founded her high-styled fashion label, JLO, as an investment for her future. The actress' depiction as a professional drag queen paid off, with the biggest opening weekend total of her live-action career, which came in 2003 when she achieved a huge earning.
Jennifer is a recipient of many awards, including the Best Supporting Actress Oscar, the Screen Actors Guild, the Screen Actors Guild, and the Critics' Choice Movie Awards. While she has these many achievements, Jennifer is now single. She recently broke up with Alex Rodriguez, and what's worse is that the ex-couple have been engaged for two years.
Joan Jett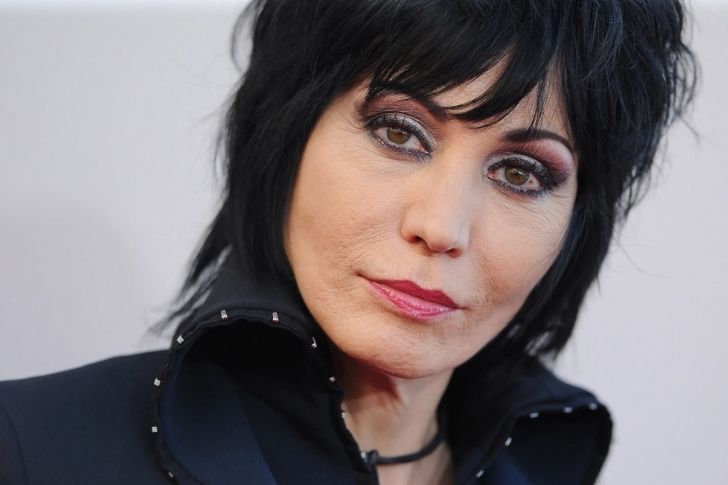 In terms of her fame, Joan Jett is mostly remembered for being the frontwoman for the band Joan Jett & the Blackhearts. Her version of the song I Love Rock' n Roll ranked number one spot on Billboard Hot 100 for seven consecutive weeks in 1982. Due to her substantial successes in rock and roll and due to her legendary status as the Godmother of Punk, she is referred to as The Queen of Rock and Roll.
These works of hers have also made it to the realm of broadcast as they have been used in television commercials and as well as techno remixes for the NCAA, WWE, UFC, ESPN's X Games, and the latest addition, the Sunday Night Football. According to reports, she is now worth $10 million and doesn't have to worry about any student loans as she doesn't have any children.
John Cusack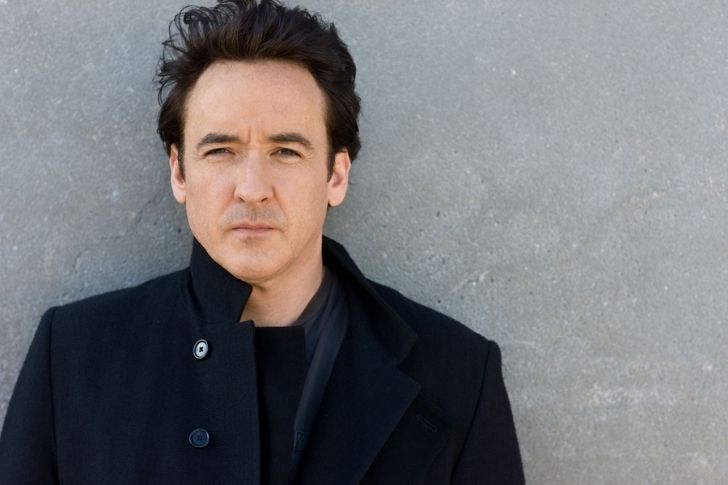 American actor and journalist John Cusack is well known for his credit roles in films, including Tapeheads, Bullets over Broadway, Sixteen Candles, and Grosse Pointe Blank, among others. This professional path has seen Cusack make appearances in over seventy various kinds of movies in almost three decades, encompassing all types of genres. He's been chosen for a Golden Globe, a BAFTA, as well as others. He has received several prizes from the Toronto Film Critics Association and the Young Canada Film Critics Circle.
Awards have often left him as a little underrated because of his inability to earn an Oscar Award. More frequently than not, this has been because of his dedication to his work and continuing to branch out to projects that expand his career. You might be wondering as to whom he is sharing his life with. Interestingly, he chose to live a single life and doesn't have any children.
Kourtney Kardashian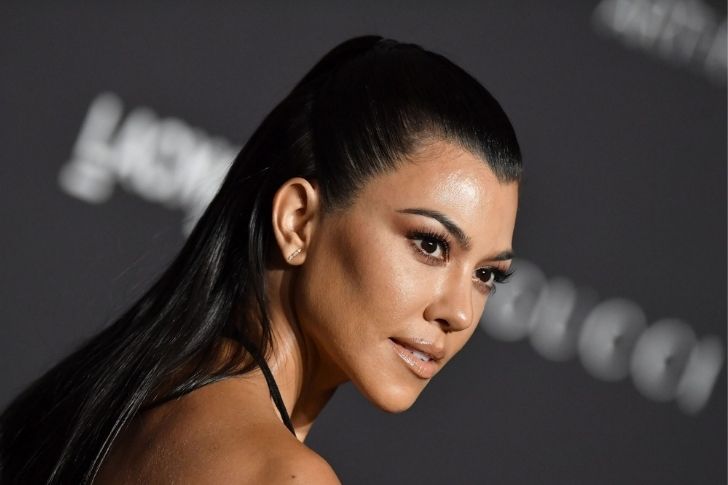 Kourtney Kardashian is an American television host, socialite, and creator of her own show on reality TV. In certain circles, Kourtney is recognized for her many roles on the hit television shows, including Keeping Up with the Kardashians. She made investments in children's clothing boutiques in Los Angeles named Smooch and New City, as well as the ones in New York, were branded Smooch Chic and Crib Rock.
Kourtney revealed that in August of 2020 that she is planning on holding a virtual wellness experience under her company, Poshmark. During those single-day events, participants were given the opportunity to involve and encourage others in reading in new ways, along with lectures and seminars to help them broaden their experiences. Despite all the success she has found in her career, it seems she hasn't found the right person to be with. Regardless of who she may marry, we're pretty certain that her children would be supportive of her decision.
Kristin Davis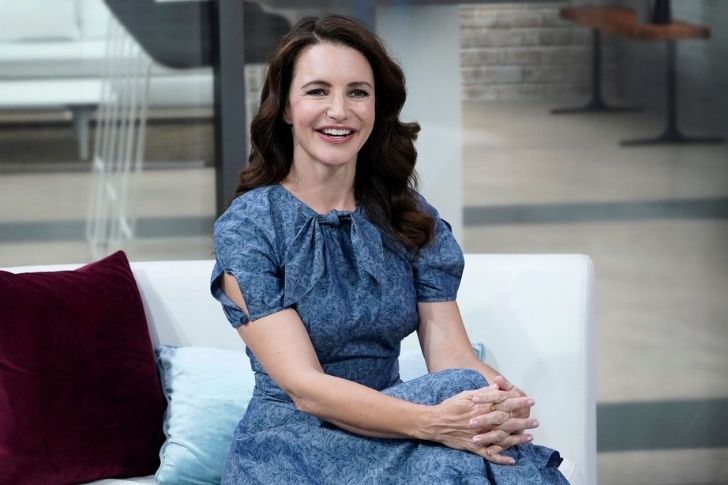 Prominent American actress Kristin Davis is best known for her credit roles in shows like The Sopranos Succubreaction, Then and Again, and Flashpoint. She received a Golden Globe winner for Best Supporting Actress in 2002 for her part in the Sex and the City television series as Charlotte York Goldenblatt. She revisited her part in spin-offs such as theatrical movies, made-for-television movie sequels.
Despite having two daughters, whom she adopted back in 2011 and 2018, the 56-year-old actress didn't marry. Though she has been linked with the Oscar-winning playwright Aaron Sorkin several years back. They made the headlines when they both walked side-by-side during the premiere of The Newsroom. Unfortunately, the couple decided to split as they were described as "very different people" by the former couple's close friend. Davis then decided to put more focus on raising her two daughters.
Kylie Minogue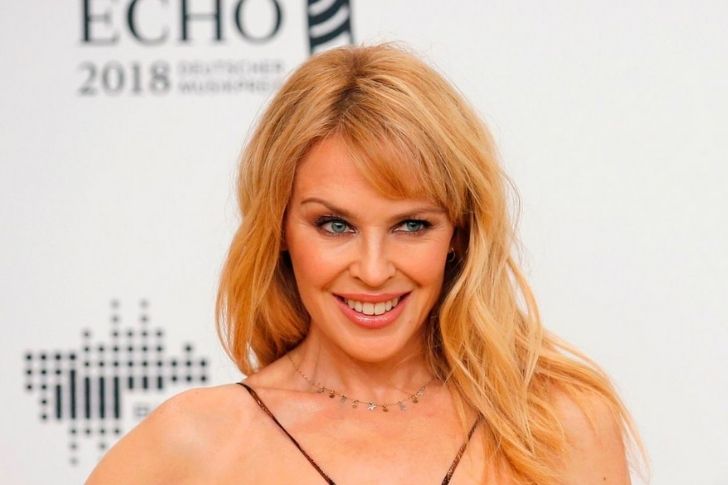 Kylie Minogue is an Australian writer, musician, artist, editor, and entrepreneur who has gained global fame for her talent in multiple fields. She got worldwide exposure in Australia at a young age and then became an iconic figure with her single Locomotion, which was well-known all over the globe back in 1988. She has received many honors and is given credit for being the highest-selling female Australian artist in history, having sold more than 70 million copies worldwide.
She recently quashed the rumors circulating in the media that she was engaged to her current boyfriend, Paul Solomons, after his stepmother said they were. She stated that they are pretty much in love with one another, but they both haven't made the decision to tie the knot just yet. The couple reportedly started dating in 2018, and it was then that they made their relationship public.
Lady Gaga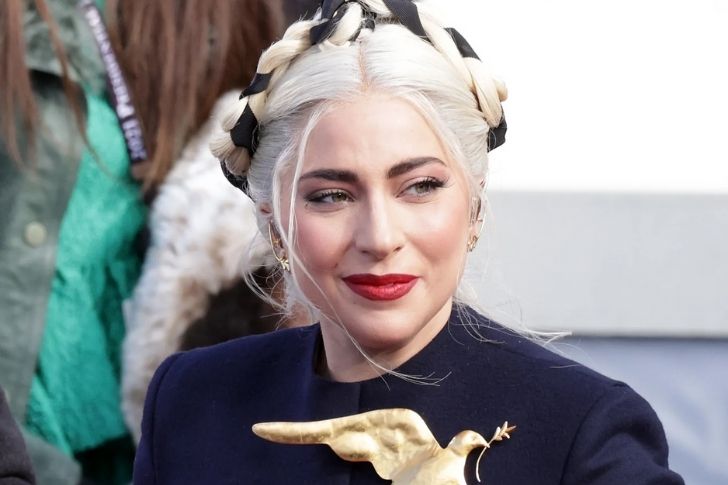 Lady Gaga is an American-born singer-songwriter and actress who is well-known around the world for her quirky looks and performances. On her rise to prominence, she started her career in New York City's underground music scene playing in the dive bars in the lower East Village in 2003. The now-35-year-old singer has achieved so much since the beginning of her career. Of course, her net worth, investments, and assets are a testament to her success.
We are thrilled to know that Lady Gaga has finally found a new guy in her life. After she broke her engagement with talent agent Christian Carino, the singer is now with the entrepreneur, Michael Polansky. She made the announcement through a photo of them cuddling in Miami on her Instagram account after the Super Bowl weekend back in 2020. You might be wondering who's her new beau, right? He is the co-creator and executive director of the Parker Foundation.
Lauren Graham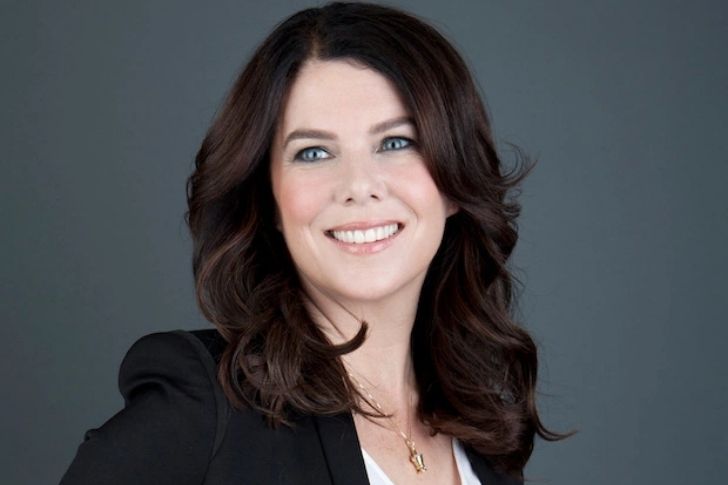 Lauren Graham is an American actress of film and television. Caroline in the City became her first regular television appearance, but she went on to appear in several Law & Order shows, and she was eventually offered the opportunity to star in a series. Her first appearance on Broadway was for her role as Miss Adelaide in the New York premiere of Guys and Dolls, which started previews on the 5th of the month of 2009, and officially began on the 15th of the month of the same year. Critical feedback for the show was inconsistent.
Following the June 14 development closure, it performed 121 displays and excerpts. Lauren's performance was highly praised for these accomplishments as well, earning her a Golden Globe, an Emmy, and a Screen Actors Guild Award for her efforts on every degree. Since 2010, Graham has been with actor Peter Krause. The couple first met back in 1995 on the set of Caroline in the City, then eventually started a relationship together while being co-stars on Parenthood.
Lauryn Hill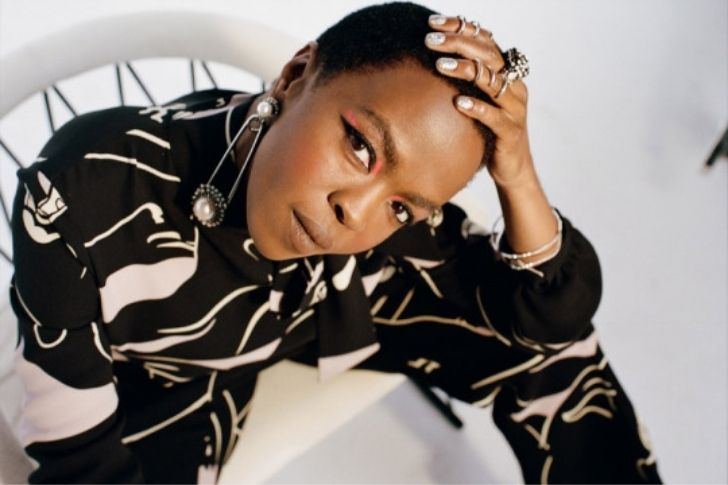 Lauryn Hill is an American singer-songwriter, musician, and actress who often describes herself as a cratedigger. Over the past two decades, she has been celebrated as part of the Fugees, and more recently, she is noted for her recent music. Lauryn is a multi-talented star and noted for her excellent work. She is given credit for breaking barriers for bringing hip hop and neo-soul to popular music, breaking barriers for female rappers, and popularizing melodic rapping.
She is the mother of six children, five of whom are with Rohan Marley, the son of music icon Bob Marley. Hill is famously a private person, which is probably why there is so little information found about the lives of her children. Despite having five children together, there were rumors that Marley impregnated another woman as to the reason why the couple split back in 2011.
Louisa May Alcott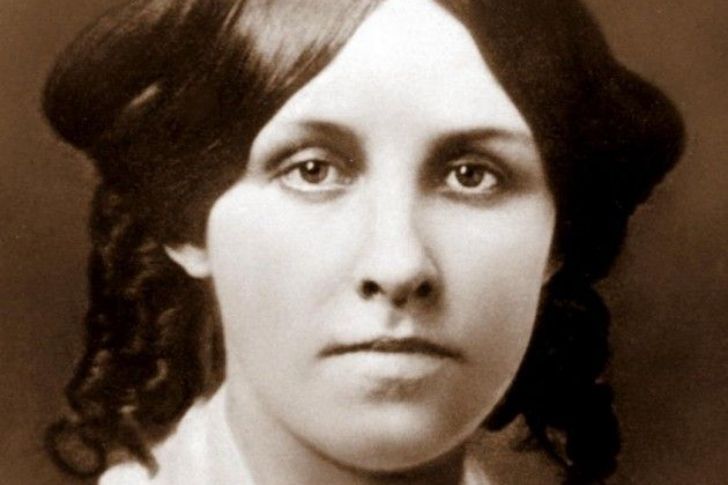 Louisa May Alcott was born in Pennsylvania in the early-1830s to transcendentalist parents Amos Bronson Alcott and Abigail May. She was best known for being the author of the 1868 novel Little Women and its sequels Little Men and Jo's Boys. The majority of her schooling was carried out under the supervision of her father, who headed an ambitious educational establishment in Boston for a period of time, which she called The Temple of Culture and Science. It must have been an honor to grow up with many of the well-known intellectuals of her time, including Henry Wadsworth Longfellow, Nathaniel Hawthorne, and Ralph Waldo Emerson, among others.
It's probably safe to say that she didn't have any time for relationships or children during her time as she put much focus and attention into her writing. She was also one of the credited co-founders of the Women's Educational and Industrial Union located in Boston. She challenged prevailing social norms regarding gender by motivating young feal readers to take long walks and runs.
Lucy Liu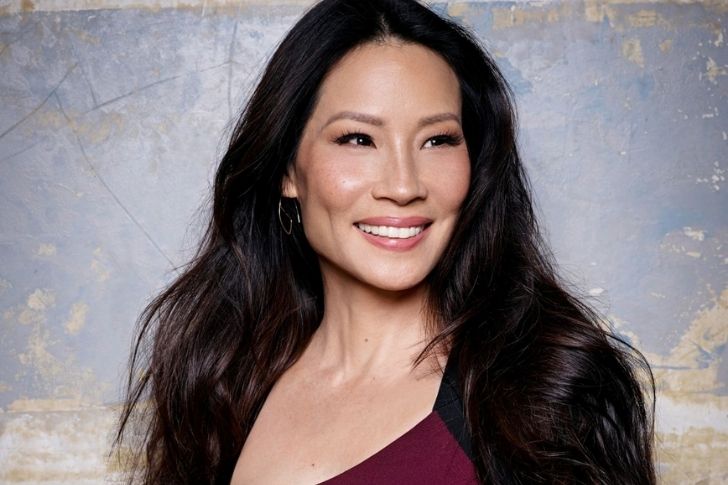 Liu Li is an American woman of Asian descent. According to her birth certificate, Lucy was born on December 2, 1968, in Queens, New York. She was very astonished when she found out that she landed a credit role as the main cast after she auditioned for a part in Alice in Wonderland during her senior year at the University of Michigan. Despite having several romances over the course of her career in the industry, the 52-year-old actress never married.
Perhaps the idea of being tied down to a single person for the rest of her life isn't as appealing to her as it is to other people? Even though she never married, she does have a biological son, Rockwell Lloyd, who was born through a gestational surrogate. It was her choice to raise her child as a single parent. She is in no way not attractive as she even shared that even a ghost was attracted to her.
Ludwig Van Beethoven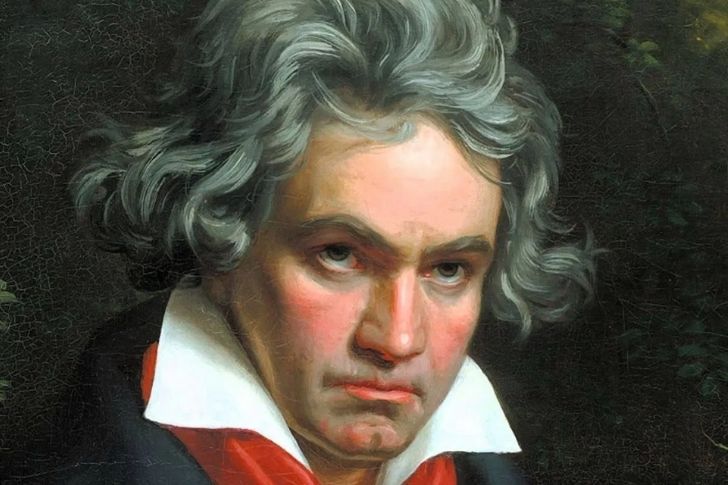 At the start of the Classical age and in the early 19th century, German composer and pianist Ludwig van Beethoven's influence was obvious and great. Historically, no one before or since has challenged the assertion that Beethoven was the greatest credited artist who has completely dominated his era in contemporary music as he did. His works rank amongst the most performed of the classical music repertoire.
Even at an early age, his musical talent was clear, and he was intensively and harshly mentored by his father. He published his first set of string quartets in 1801, and his first major orchestral work was back in 1800. It's a fact that Beethoven never got married nor fathered any children. Though it was said that one of his most well-known piano pieces, titled Fur Elise, was created for the German opera singer Elisabeth Rockel.
Mae West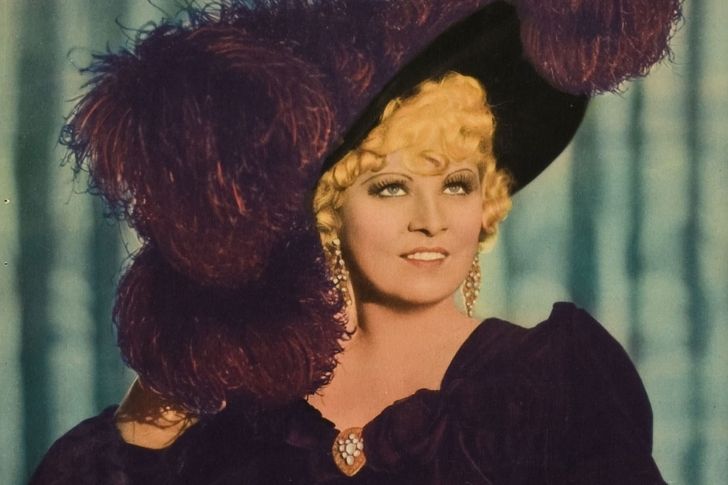 Mae West was the kind of person who looked like she knew when or how to put the right investments in the right places. It seems like she didn't consider marriage something worthy to be invested in. West was always known for her breezy independence. She was an actress, a singer, a playwright, and a comedian who spent over seven decades of her life under the spotlight. West remained unmarried all her life and never had a live-in partner either. She loved her single life maybe a little too much.
According to the actress, it exudes sexiness like no other. On top of all her reasons, the main factor why she didn't commit to anybody is that she needed very little of what people were longing for, which is companionship or simply someone to grow old with. She lived her life just fine, the way she wanted it to be. She gave us familiar quotes like "I never loved another person the way I loved myself" and "look your best – who said love is blind?"
Mariah Carey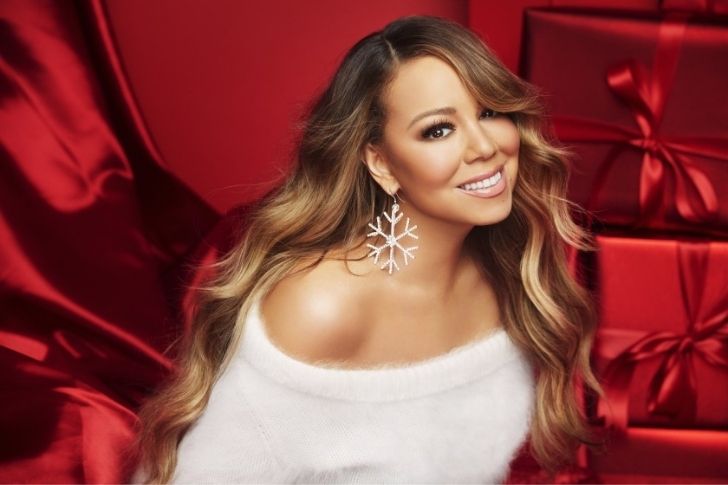 Mariah Carey is one of the biggest names in all of Hollywood, credits to her chart-topping music and one in a billion whistling abilities. She is also one of the fashion icons in Hollywood as the award-winning singer is famous for her gorgeous physique and diva attitude. Even today, the singer-songwriter is busy posting workout videos of her on her social media accounts, which serves as a huge inspiration to people who would want to stay fit. She certainly knows how to take care of herself even at a more advanced age, and she doesn't need any man to help her with it.
One more thing she's famous for is her relationship status. People wonder how come the beautiful pop goddess stayed unmarried since 2016. Carey is considering a lot of things, including focusing on her mental health recovery and being a mother. Her first marriage was already hard enough for her when it came crashing down, and her second was more likely the same. The diva just needs some time off and uses this moment to cherish herself.
Marisa Tomei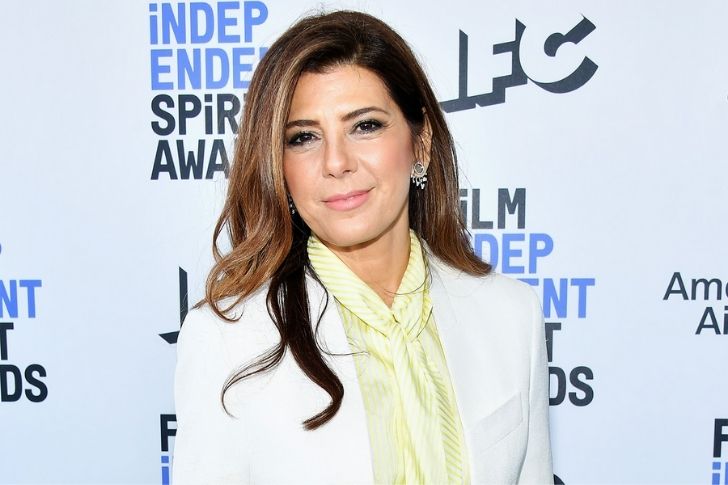 Marisa Tomei is successful and popular in the field of her chosen career. She once had an investment in production, but later on, she jumped and focused more on charity works. One of the many things we first notice whenever we talk about the actress is why she never decided to get married. The actress is such a big star; she has been in the film industry for four decades. Her relatives and close friends would testify that getting married was never on her mind.
She confirmed in a magazine interview that she is simply not one of those women who list marriage and having kids as something that would complete her life. She doesn't speak much about her status whenever she is asked, but her work has certainly been her center force. She was never going to pursue marriage even when she was just in her twenties; the idea just never crossed her mind.
Mary Louise Parker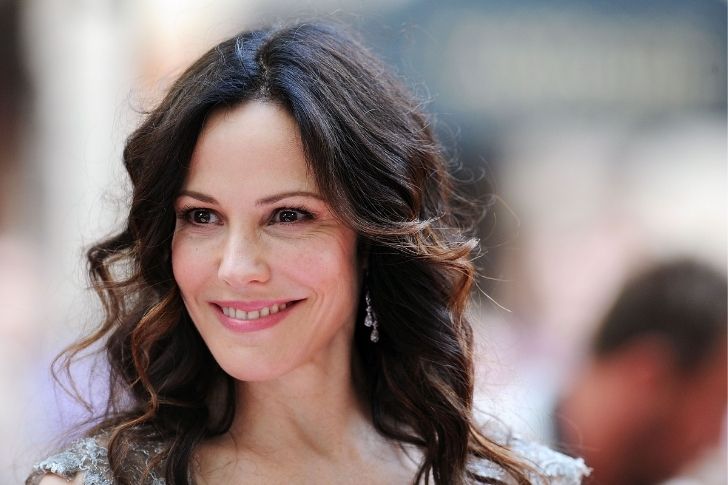 Mary Louise Parker is constantly given credits by people because of her class and openness. What most people don't know is that, in spite of being an open-minded person, Parker had some struggles dealing with her marital status. She confided in an interview that she was under a lot of pressure once due to the matter. The actress started off her career on Broadway, then later made her way into the big screen. At the age of 56, she has never been married.
She once had a partner, and that was it. She expresses herself just fine through her brilliant performances and books. Yes, she is also an author. She got candid during one interview about her perspective on love. The brunette beauty admitted that one doesn't simply go through life without being betrayed. She said she experienced it first hand, and she also keeps a collection of letters that were supposedly written to her by her ex-lovers. Parker made it very clear that she can live her life without the approval of men.
Matt Dillon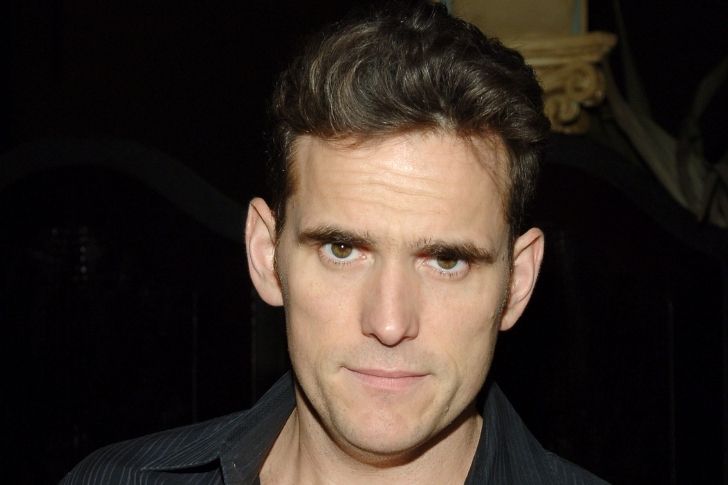 Matt Dillon is the kind of man who exactly knows what or whom to give credits to pertaining to all of the successful areas of his life. He can't thank anyone regarding marriage, though, because he just simply isn't into it. The 57-year-old talented director and actor was first widely recognized by his performances on television. He later made his way into films and later pursued directing.
Dillon is constantly on the list of heartthrobs who didn't marry, although he is not closing any doors for tying the knot and saying his I Do's. He had a number of high-profile relationships all throughout the years. Today, he is dating his long-time girlfriend, and they have been together for five years. There had been rumors of an engagement, although a wedding was never planned. Any plans of marriage from the actor are not yet confirmed.
Matthew Perry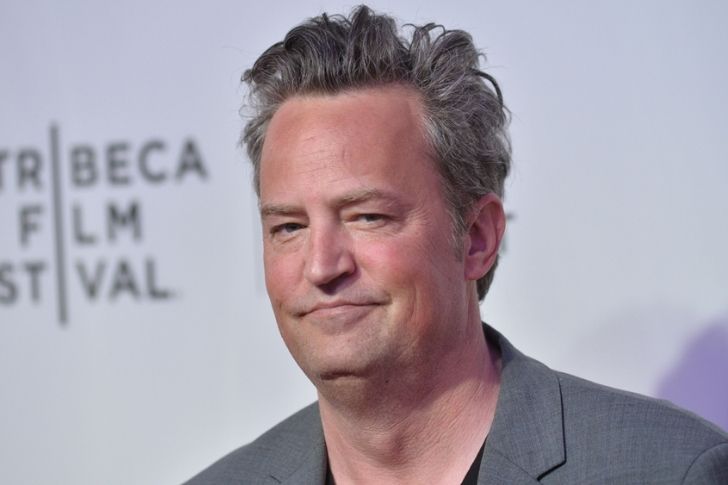 Matthew Perry is one of the most well-known celebrities during his time, and all credits must go to his timeless sitcom F.R.I.E.N.D.S. Perry is the latest of the sitcom's cast to be involved in a serious and long-term relationship. If you go through the 51-year-old actor's achievements again, it's easy to understand why Perry doesn't need someone to spend his life with anymore, but apparently, he does.
He's been recently engaged to his long-time girlfriend, Molly Hurwitz. The two have a huge age difference, but still, love conquers all, and when it comes to love, apparently it's true that age is nothing but a number. The two seem pretty much in love when they announced their plans to tie the knot back in 2020. People might wonder why it took this long for Perry to finally decide on settling down.
Mindy Kaling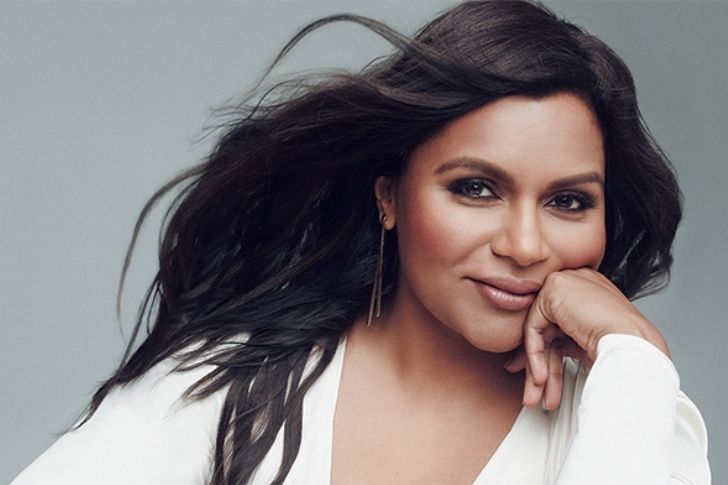 Mindy Kaling is one of the actresses who have such an exceptional and rare beauty. Her exotic looks are just as unique as her mindset when it comes to marriage. Even though people nowadays are already very diverse when it comes to marriage, Kaling is still pretty much talked about why she decided to stay single. According to sources and her closest friends, the actress would much rather make investments towards something else.
The actress, comedian, director, and producer is a mother of two, but she remains unmarried even at the age of 41. It is one of her perspectives in life to not date for at least a while and figure some things out. The actress revealed that it is indeed hard to be dating while being a single mother. She added that it is the most liberating thing in her life, deciding her day from start to finish.
Miranda Richardson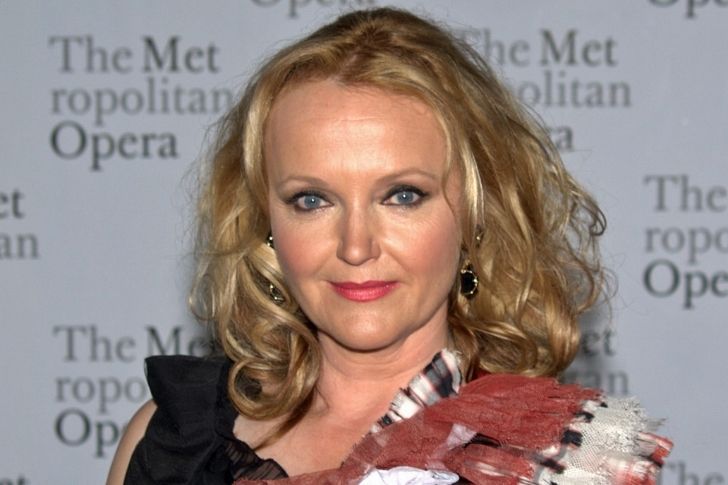 Miranda Richardson is one of the actresses who haven't placed an investment into marriage. Maybe it's wrong to hope for her to change her mind in the future, but maybe it isn't. One of the classiest English actresses in the world, the 63-year-old award-winning Richardson added one more controversy under her name. While it's not really a controversy in her decision to stay single per se, it still brings up a lot of questions.
Some people say that she is waiting for a perfect husband. Some people are also half sure that she is married somewhere during the year of 2017 or 2018 but she just kept it a secret even up to date. According to the sources of this news, the actress did it to maintain such a private married life. Whether or not this is true, there is one thing we know for sure and that is that Richardson was never a fan of marriage even when she was young.
Naomi Watts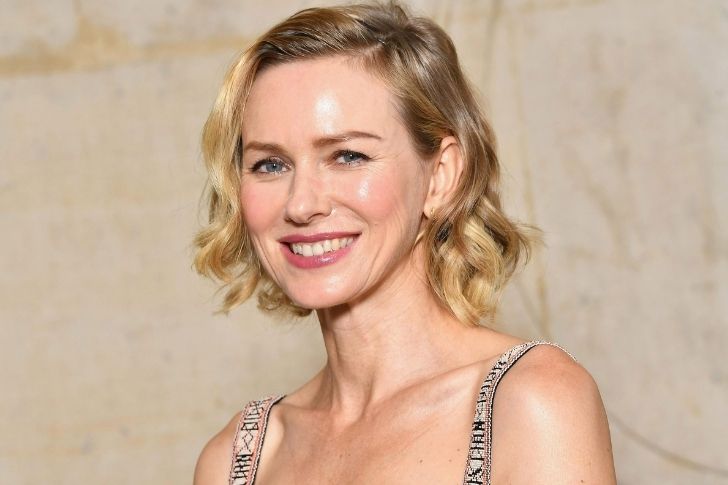 Naomi Watts is one of the classiest actresses in Hollywood. She wasn't given the credits and nomination for her portrayal of  Princess Diana for nothing. She embodied the character perfectly since she already knows how to be naturally elegant. At the age of 52 and after two kids, the British actress remains unhitched. Though she previously had romantic relationships in the past. The last one being the father of her kids, actor Liev Schreiber.
According to the actress, there is a reason why some people decide to stay uncommitted or unattached, and she is no different as she has her own reasons, too. She also mentioned that happiness in love isn't in a piece of paper, but lately she opened up about her struggles in being a single mom in the middle of quarantine. Parenting can be very tricky and complicated, especially when she's doing it all by herself most of the time.
Oprah Winfrey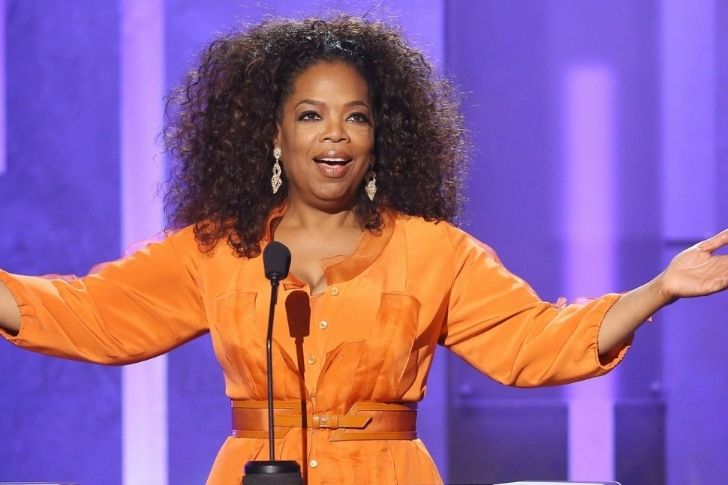 Credits to Oprah Winfrey, we've witnessed the world's most successful TV host in history. She is unquestionably one of the most legendary personalities in Hollywood. We guess if you're on the list of the world's richest people, you don't need to be with someone, but that is simply not the case for this award-winning TV personality. Oprah mentioned that having kids and getting married were things she never considered even before she was famous.
It is public knowledge that she was once pregnant during her teenage years. Even though she had a miscarriage, she still likes to consider the unborn baby as her child whom she held and loved. The best-selling author is proof that she doesn't need a kid or a husband to show people she has a heart made of gold as she is a loyal and caring partner to Stedman Graham, and the couple has reportedly been together since 1986.
Owen Wilson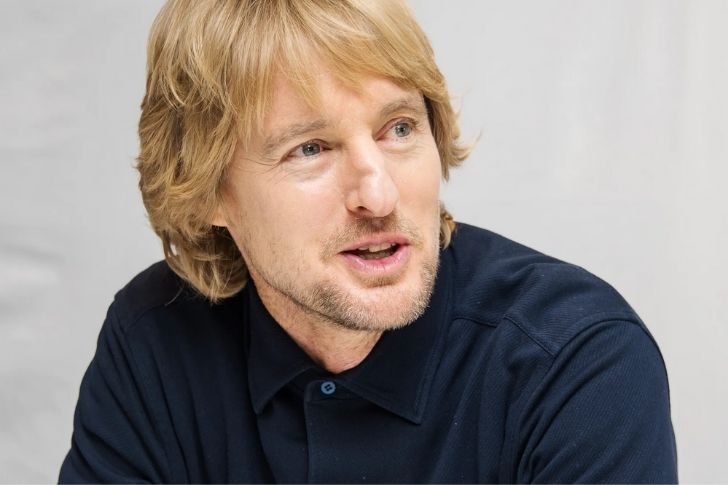 Owen Wilson is a very famous actor who is associated with a perfect face, perfect hair, and not to mention his good sense of humor. He also has the chemistry that goes along with whoever his on-screen pair is. The 52-year-old father of three is still very much active in Hollywood. He has an upcoming movie called Marry Me, and he is constantly making headlines. Wilson is always included in the list of Hollywood heartthrobs who never got married.
He had dubious relationships with a lot of women, but he never settled down. Shockingly, the actor never asked for anyone's hand nor put a ring on anyone's finger. He admitted that, to a certain degree, this had been one of his life struggles. We're fortunate enough that Wilson opened up about these things. In fact, a tone point, the stud actually developed real feelings for his co-star Kate Hudson, but apparently, the actress was already married at the time.
Queen Latifah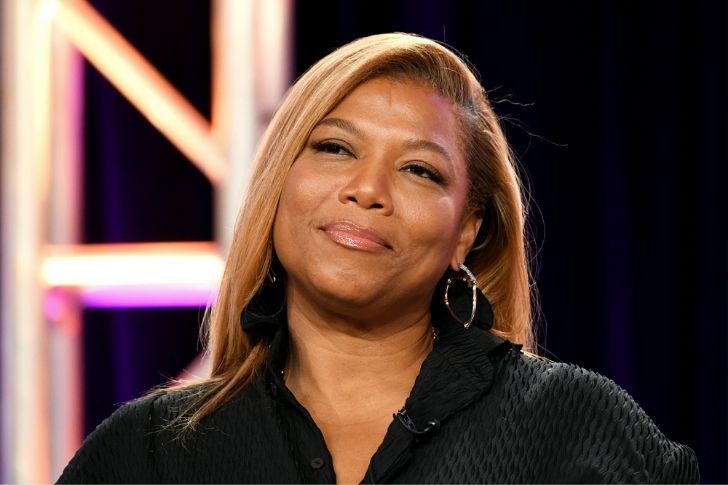 Queen Latifah has a lot of great contributions to the entertainment industry and all of her performances were rightfully given credits to. Latifah is also pretty much invested in production, aside from being a rapper, a songwriter, and an actress. The famous star is currently 52 years old and she is also currently in a relationship with her long-time partner Eboni Nichols. Even though she is very supportive of the legalization of same-sex marriage, she still needs a little bit more time before she can see herself as one of those couples.
She is happy with her relationship now, and according to the singer, they are both free to express themselves and live however they see fit. She made fuzz during the 2014 Grammys when she officiated a total of 34 LGBT marriages. It was also rumored the year after that she has been engaged. Latifah is either having a very long engagement or the rumors weren't right.
Queen Elizabeth I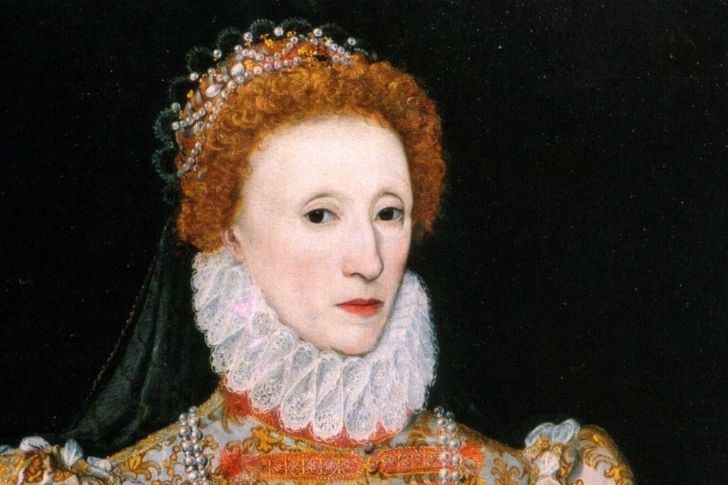 Elizabeth I was the Queen of Ireland and England from November 1556 until her untimely passing in 1603. She is sometimes given credit as the Good Queen Bess, Gloriana, or the Virgin Queen. Born to parents Anne Boleyn and Henry VIII, Elizabeth was declared an illegitimate child when her parents' marriage was annulled.
As to the reasons pertaining why she chose she didn't marry includes her unwillingness to share her power with a man, she knew she couldn't bear a child, an English husband would cause nobles to become rebellious and jealous, and a foreign husband might make choices that aren't in the best interest of the country, among others. However, it's impossible to know for sure the exact reason why the Queen never got married nor have children. Even when she said her reasons for not doing so, there is no certainty that she was telling the truth.
Rebel Wilson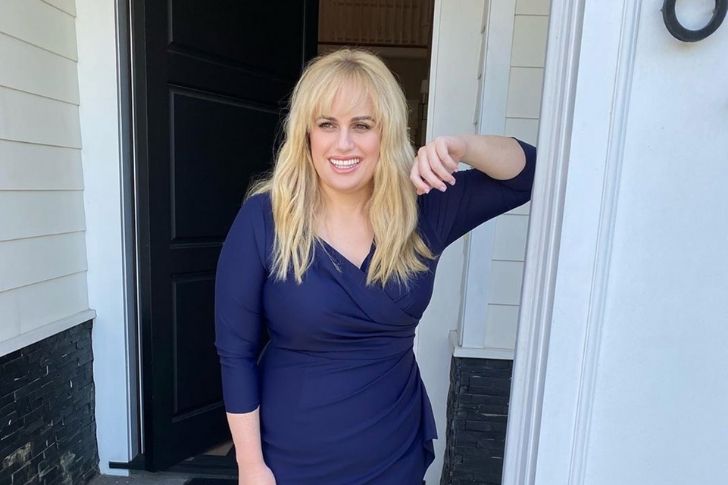 Rebel Wilson is one of the most popular and most successful comedians we have today, credits to her good sense of humor and unique way of delivering her comedic acts. It's a little too early to say that Wilson is not up for marriage as she is still at marrying age. She doesn't have any kids, she just got out of a relationship with her extremely gorgeous former boyfriend, and she has a new silhouette that would surely get all the gents' attention.
It turns out Wilson hasn't lost her sense of humor as promised, even though she is now one of the sexiest women on Instagram. She could be grooming herself to be more and more beautiful by the day, saving it all for her future prince charming. She jokingly said that the secret to finding love is to say yes to every date for an entire year, and eventually, a lady will end up having one.
Robin Roberts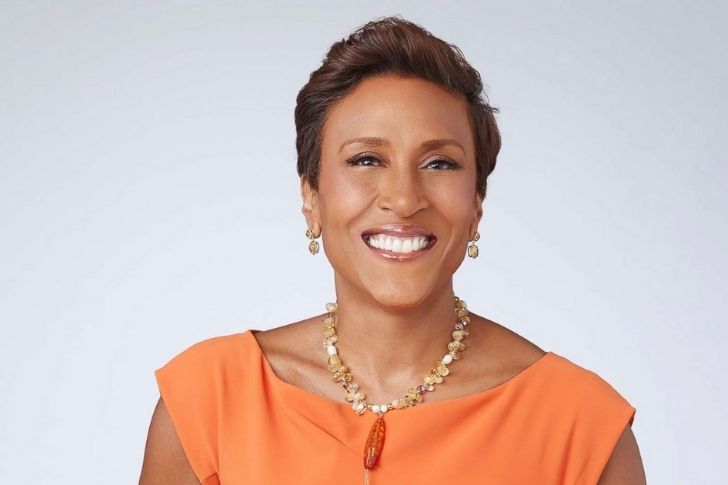 Robin Roberts is a very beloved TV personality, which is credited to her charm and authenticity both on her shows and in person. People who surround her can tell just how pleasant Roberts is, although there might be something she doesn't find very pleasant. Well, at least not yet anyway.
The 60-year-old respected broadcaster, who's been with ESPN for 15 years, is a very devoted partner. She and the beautiful Amber Laign have been together since 2005. So we can now rule out that Roberts is a hopeless romantic and waits for a perfect partner who doesn't exist or that she is a perfectionist who wants nothing to do with love. She certainly loves to love; she just isn't into marriage. So far, she has been very open about her life with her fans. She made it very clear that she still remains unmarried but is in a serious relationship.
Sarah Silverman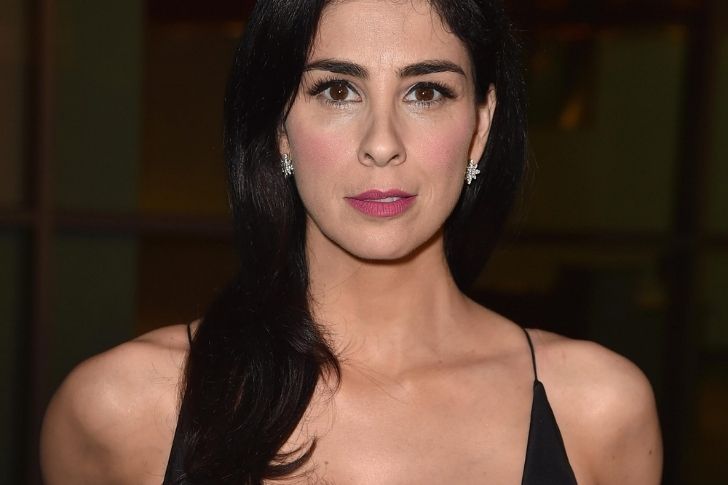 Sarah Kate Silverman is a well-credited actress, singer, writer, and stand-up comedian. Her humor primarily addresses social taboos and controversial topics such as racism, sexism, homophobia, politics, and religion. Sarah first got her start on Saturday Night Live in the '90s, where she earned a massive base of attention for her stand-up comedy and minor roles in movies. However, when she got her own series, the Comedy Central sitcom The Sarah Silverman Program, she became quite the name to remember.
Like many celebrities and actors, Sarah had dated a few other famous people back in the days. In an interview held in May 2020, she opened up about an issue she's had in previous relationships and how it has affected her decision to date and move forward. The actress and comedian even stated that she's less willing to date, even if it's for the potential of love.
Sheryl Crow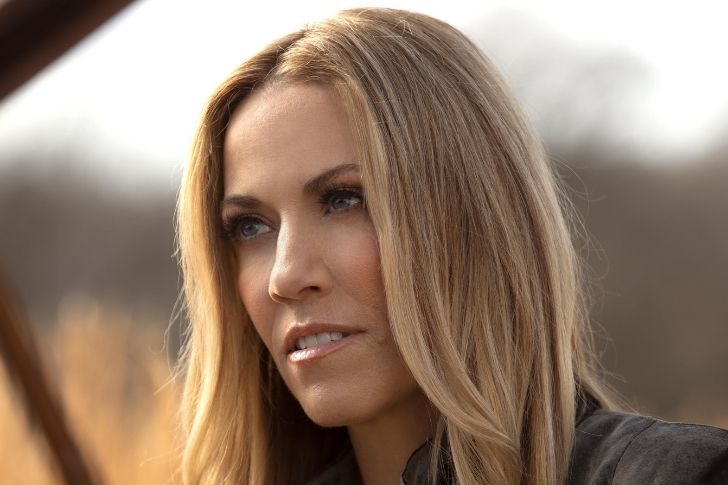 She's an American musician, singer, and songwriter whose music is heavily incorporated with elements of pop, rock, country, jazz, and blues. Aside from being a musician, Sheryl Crow is also a well-known actress. While Sheryl is a successful woman on her own, she has been linked to a few high-profile names in the industry. A few of her relationships almost led to marriage, while some had run out of sparks and the much-needed electricity in any given romance.
Although the star might have been linked to various men in the past, she eventually stopped talking about her relationships a long time ago. The entertainer also shared that if she ever did wanted to get married, she'd skip the engagement part seeing how close she's got to marriage with all her past flames. Sheryl did, however, promised to give herself another shot at love. Currently, she isn't seeing anyone and is mostly dedicating her full time to her two children.
Shonda Rhimes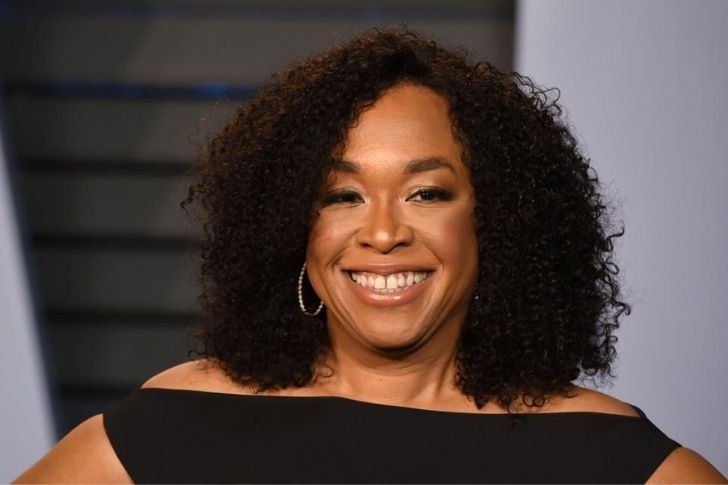 Shonda Lynn Rhimes is best known as the creator, head writer, and executive producer of numerous, all-time favorite television series and dramas like Grey's Anatomy, its spin-off Private Practice, and the political thriller series, Scandal. During the initial phase of her career, she was a recipient of the Gary Rosenberg Writing Fellowship Award from USC College. Later on, she carved her name in the entertainment industry as a promising producer and writer, with multiple nominations for the Emmy awards and a Golden Globe Award as proof.
Is the phenomenal woman in a relationship? The answer is simply no. At the age of 50, Shonda is not married yet, and she believes that marriage is not her thing. The renowned TV producer further admitted stating that she was never interested in tying the knot. Although unmarried, she is a proud mother of three beautiful children. To her credit, it seems like Shonda is living her best life yet.
Winona Ryder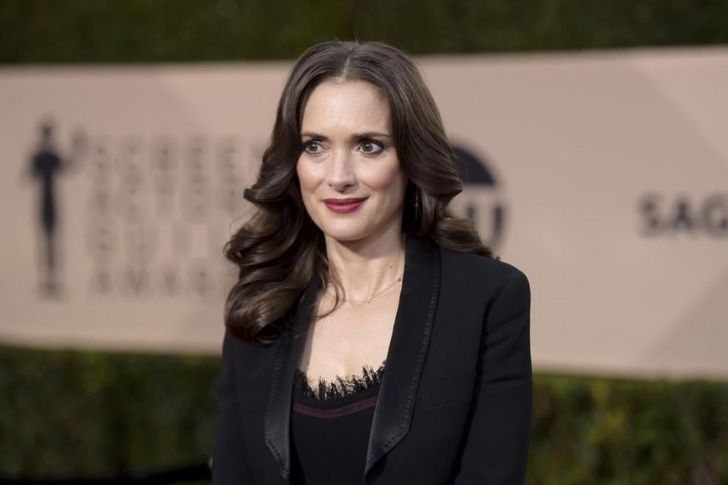 No one can deny that Winona Ryder possesses an incredible beauty that she can easily sway anyone off their feet, but did you know she has no plans of walking down the aisle? The 49-year-old star explained she should instead never tie the knot rather than give it a go and end up hiring a lawyer to fix her legal separation a few times. Though she didn't find anything wrong with it, the actress believed she couldn't exchange vows with anyone.
Winona added she had very high marriage standards since her parents were happily married for almost 50 years. The Stranger Things star, anyhow, admitted she's in a relationship with someone for quite a while now. She is reportedly dating the eco-friendly fashion designer Scott Mackinlay Hahn for almost a decade already, though she's keeping her love life low profile. Winona has been known for being private about her personal life, so not everyone knows about it.
Simone de Beauvoir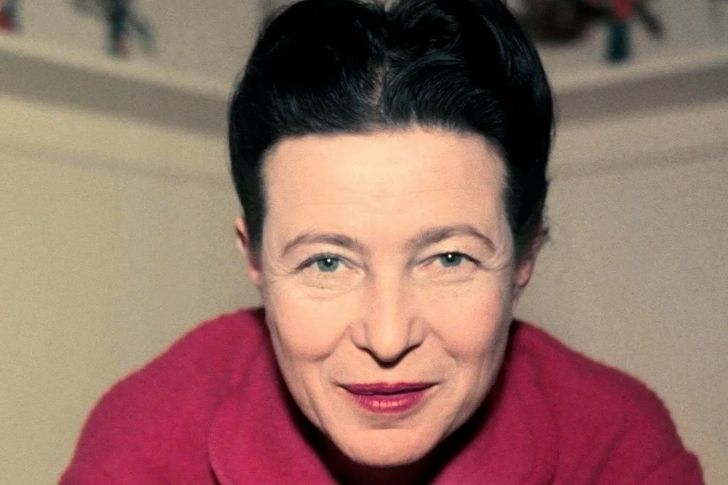 The great existentialist philosopher and social theorist Simone de Beauvoir chose never to get married despite having a longstanding relationship with the fellow French philosopher Jean-Paul Sartre. She said marriage was impossible, to a certain degree. The iconic writer had no dowry, which seemed to allude to the marriage standards back in the day. The couple, instead, entered a "lifelong soul partnership," which wasn't exclusive and didn't even require them to live together.
Simone and Jean-Paul remained partners for 51 years. She never initiated for them to build a family or set up a household. They, too, never had kids, which let Simone furthered her studies and joined political causes. The feminist continued her writing, teaching, and taking lovers as her relationship with Jean-Paul stayed open. She was into a number of romances, from the most famous, like the author Nelson Algren, to the most controversial, which was with younger women.
Tyra Banks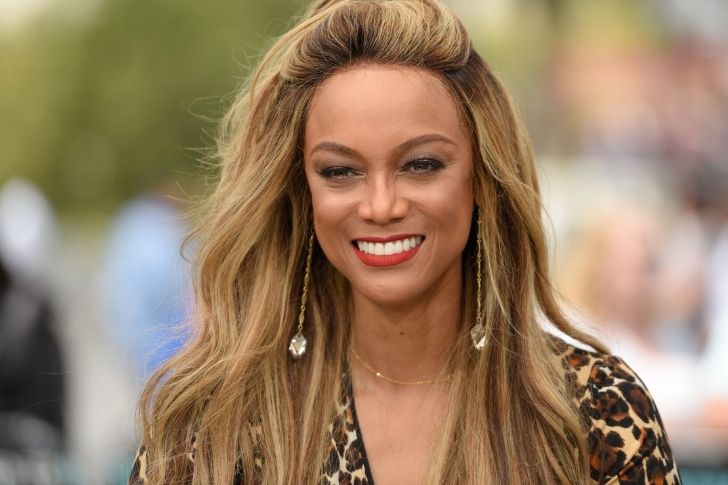 You may have noticed that Tyra Banks has never been married, though she has been in several serious relationships. Mind you, she revealed she wanted to tie the knot with her former investment banker boyfriend John Utendahl back then, but she said on The Wendy Williams Show that it wasn't necessary to solidify the love they had for each other. The two then went on their separate ways after three years together, and she then had a relationship with Erik Alsa in 2013.
Tyra and Erik had a kid, who was born via gestational surrogate in 2016. The couple, however, also ended up parting ways after a year. Despite the split, they remained committed to co-parenting their child and stayed amicable. Tyra is now happily single and focusing much of her attention on raising her son while growing her business and continuously mentoring aspiring models.
You've Reached The End